It can be especially discouraging to see your competitors getting more Web traffic and increased revenues. In order to plan and execute a profitable inbound marketing strategy, you need a sobering analysis of your acquisition funnel and conversion rates. How do you compete effectively against many competitors' websites for a larger share of traffic from Google Search when they have been churning out blog posts for years?
It can be especially disheartening to find that a competitor has complete dominance when it comes to the major keywords that someone would use to find your business. While all of these things may make you feel like you are late to the game, don't let them discourage you from getting started with your inbound marketing strategy. With the right plan from the right inbound marketing agency, your business can turn the tables on the competition and achieve a strong online presence.
In order to successfully scale an inbound marketing program, one has to be proficient in several areas such as Web and graphic designing, content writing, search engine optimization (SEO), social media management, and pay-per-click. Whether you want to promote your new company or are looking for ways you can revamp your company's marketing activities, creating an appropriate game plan built on a solid inbound marketing strategy is vital and can contribute toward your company's long-term sales growth. Below are six points that can help you build a solid plan and implement the same for yielding satisfactory results.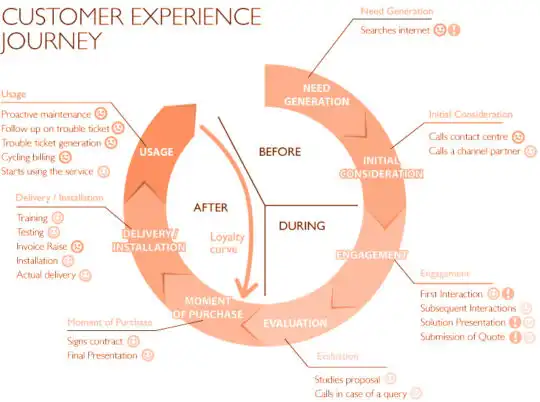 1. SMART Goals
The first and foremost step involved in creating an effective inbound strategy is measuring your return on investment. Identify what you want to accomplish and when you can actually expect the results. Your B2B inbound marketing goals should be SMART (specific, measurable, attainable, realistic, and timely). Building an ideal customer profile helps you segment your customers who are willing to buy from you. It is a description of a fictitious organization that gets significant value from your service or product. By knowing what your customers need and by figuring out how they will respond, your marketing strategies can evolve and become more personalized.
2. Content Marketing
The primary goal of any business is to attract and capture qualified leads. This process can begin with an awareness of your brand through a blog post that touches on a pain point of your lead. Providing the right content is an excellent way of branding. Ensure that you provide your prospective buyers with all the necessary information. Evaluate your existing content, see where there is a lack of information about your products and/or services, and strive to improve by creating an effective content strategy.
Think of original and compelling content as the fuel to all of your marketing campaigns from email to social. Don't try to attract customers with general content that speaks to many audiences; rather, create persona-driven content that is impactful to your audience and drives social sharing to increase awareness. Through the creation of high-quality content, you can begin to gain your buyers' trust and start breaking through the noise. The good thing about content marketing is that it comes in many different formats and is able to be distributed in various ways. This has the potential to reach many different customers on all areas of the Web.
3. Keyword Optimization
Search engines such as Google equate high-quality content with a high-quality website, so creating content with value is very important. Do research on the keywords that are highly searched for, as it will help you integrate those keywords for the purpose of generating traffic to your website. Google's Keyword Planner is a very helpful tool that generates a list of keywords that rank high in the search engine. After the research, you or the best inbound marketing agencies or b2b marketing agecy that your company partners with can come up with the right keywords that will answer the common questions of potential buyers and ultimately attract the right people to your website. Use your content and distribute it on a wide variety of platforms. The more engagement you get, the more Google considers your content to be of high value, and this will boost your SEO rankings.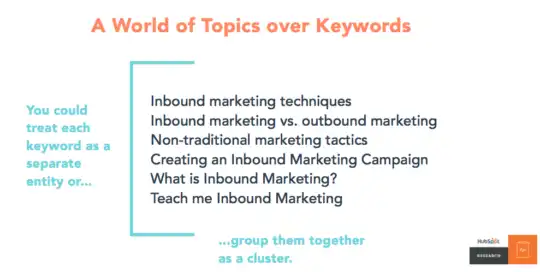 4. Blog Marketing
Blogging and writing articles is a fantastic way of getting a targeted audience to your website for B2B marketing. This is because the people who actually read the blog are interested in what you have to say about your niche. Once you have published some useful, targeted, and engaging articles, people in your industry will start to pay attention. Using the blogging strategy has been proven to be extremely effective. It helps attract relevant traffic to your website and also converts the traffic into leads. Each blog should have unique content that will answer buyers' frequently asked questions.
5. Email Marketing
One of the most effective outbound B2B marketing agency strategies is email marketing automation and perpetual optimization of marketing list segmentation. Due to its low cost and wide reach, email is the cornerstone of every business marketing campaign. From cold email lead-generation campaigns to staying in touch with customers, email is a great way to funnel prospects and cold leads to engaging customers. Email is also a great way to distribute content in the form of text, images, and video. Email marketing is an effective strategy that can persuade customers into buying and choosing your products. Communication with the buyers will help reach out to your leads, and that can be done through a series of automated emails. Make sure that they answer all the buying questions that expose value in what you are selling them. This will prompt the buyers to engage with your content and make the final decision.
6. Social Media Marketing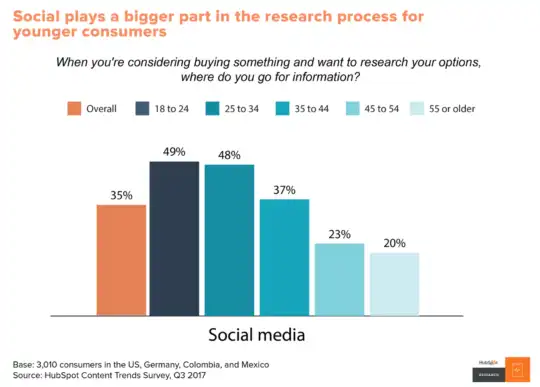 Lead generation from social media is becoming more and more important. Not only does it allow you to reach your audiences frequently, but it can also allow you to build a connection with your customers. When planning the social prospecting component of your B2B marketing program, Twitter is one of the strategies (along with other social networks such as Facebook and LinkedIn) that can be used in your broader inbound marketing strategy. Twitter and the other social networks are now a core part of every marketer's strategy tactics.
Conclusion and Takeaways
There are obviously more ways to utilize these marketing strategies, and we've only just scratched the surface with them here. Inbound and outbound marketing, after all, go hand in hand. The benefits of inbound marketing are relatively higher than that of traditional outbound marketing techniques.
With that said, you also need to consider that it is always cheaper to work with inbound marketing agencies that have a team of HubSpot experts instead of hiring a new team of marketers skilled in inbound methodologies and the HubSpot platform. Although, at first, it may seem like a very difficult process, the results are worth it. Inbound marketing techniques are a proven way of gaining leads at lower budgets.