In the digital age we live in today, the old-school approach of relying only on print, telemarketing, cold calling, and direct mail tactics in order to increase revenue is gone and dead.
Your company may still need to engage in outbound strategies such as online paid advertising, account-based marketing, partner marketing, or another digital marketing channel in order to help fill the top of your funnel, but ultimately, inbound marketing is best suited to help navigate your leads (and possible customers) through the sales funnel. You may have heard the phrase "inbound marketing" but may not know how it can help your company increase revenue.
In a nutshell, inbound marketing is a methodology and strategy that focuses on being found by customers through persona-driven content, instead of buying lead lists and feeding through marketing automation software and crossing your fingers.
Online buyers go through about 57% of the buying cycle on their own without talking to sales. (Executive Board)
Your company may still need to engage in outbound strategies such as online paid advertising, account-based marketing, partner marketing, or another digital marketing channel in order to help fill the top of your funnel, but ultimately, inbound marketing is best suited to help navigate your leads (and possible customers) through the sales funnel.
How Inbound Marketing Helps
Inbound marketing is a methodology that integrates or marries content creation and development, social media, landing pages, and lead nurturing with search engine optimization strategies and analytics using topic clusters—and doing so in a way that enables organizations to consistently repeat actions that result in increased and more targeted visitor traffic that converts to leads that can, in turn, be nurtured into new business.
The most successful B2B marketers spend 40% of their total marketing budget on content marketing (HubSpot)
These days, customers are far more in control of the information that they receive and how they receive it. So, instead of bothering people with a cold call that they have absolutely no interest in answering, inbound marketing gets interested customers to seek you out; you just need to make sure that they see you when they do look.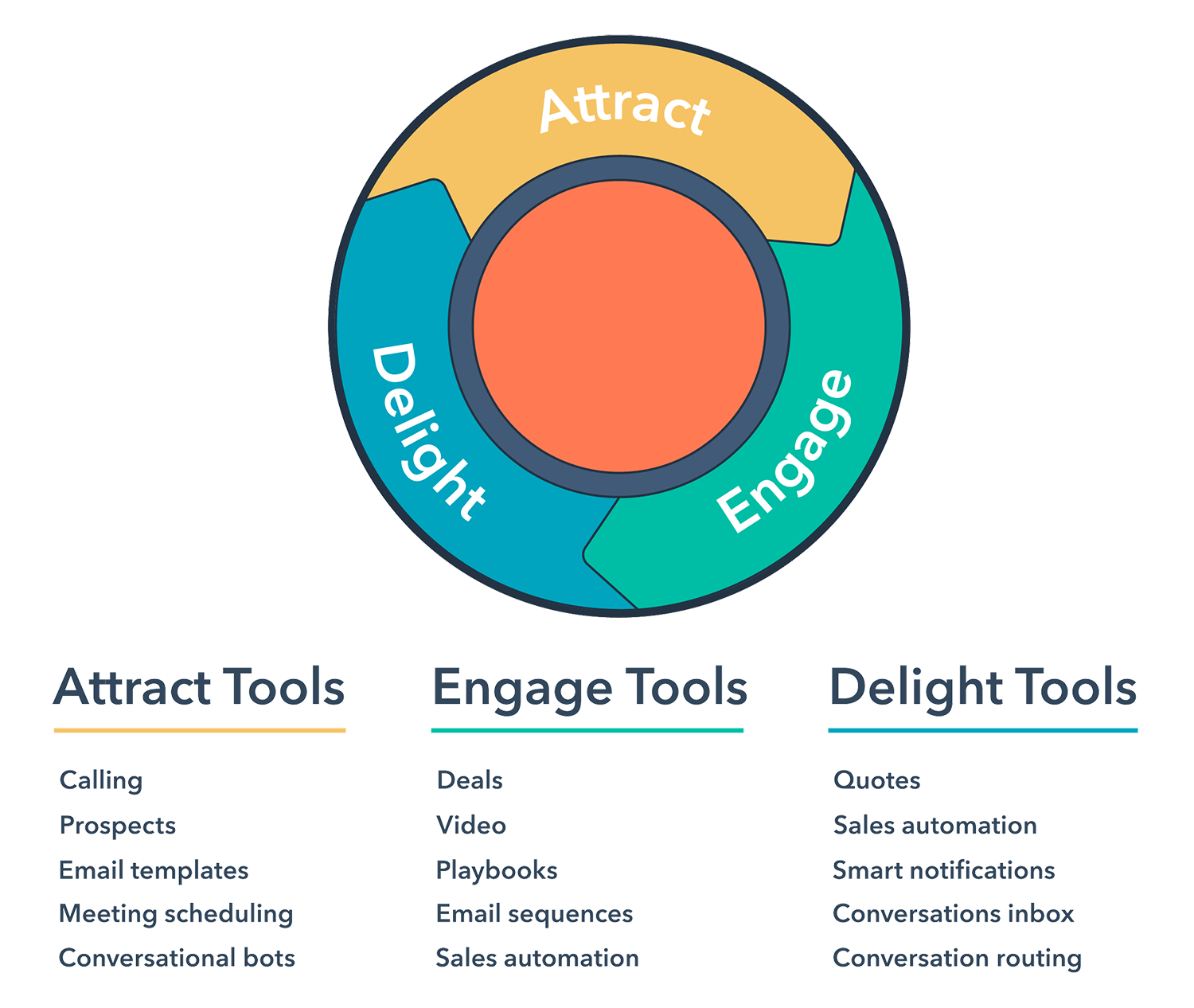 If you're using inbound marketing tactics properly, you build informational content that helps a potential customer either solve a problem or make a decision. This tactic gets you found by the right people—the people who actually have an interest in what you have to offer. You may want to seek the help of an inbound marketing agency to assist you in your efforts.
Only 29% of people want to talk to a salesperson to learn more about a product, while 62% will consult a search engine
These efforts come into play at various stages of your sales funnel. Top-of-the-funnel activities such as SEO, content offers, blog creations, social media, and PPC (pay-per-click) ads are great marketing tools that help best position your company and content more prominently across multiple marketing channels in order to grow website traffic.
Leveraging Inbound Marketing Partners To Grow Sales
Working with an inbound marketing agency can help you reach your ROI goals faster and more efficiently. Choosing the right one is critical for your business―whether that's to crank out tactical execution like redesigning your HubSpot website design or improving your lead to conversion rates through personalized SMART content, A/B testing.
The following video shows how the right inbound marketing approach can help you grow better, not just bigger.
In a quick overview, the points below are extremely important aspects of what an agency can bring to the table. We'll dive in deeper below:
Defining your unique positioning
Establishing a web presence
Describing your customers and points of influence
Setting SMART goals
Executing marketing activity
Defining the marketing spend
Managing the project
Measuring progress
Below are the top 14 reasons to hire an inbound marketing agency.
1. They know what they're doing
Yes, your company can successfully run an inbound marketing campaign with a freelance "specialist," but is that specialist skilled in custom HubSpot development? If so, is the agency "certified" by holding three to four HubSpot certifications?
Unless your business has its own internal marketing department (which is usually only reserved for larger organizations), chances are that you and your employees have to work on a lot more than just inbound marketing in order to drive customer acquisitions. Inbound marketing agencies, however, can spend all of their time and resources on creating the appropriate marketing messaging and positioning to attract your ideal new qualified leads for your sales team.
The overarching value proposition of inbound marketing agencies is to plan and execute the right inbound marketing strategy to increase your traffic, convert more website visitors into qualified leads, more effectively nurture those leads into happy customers.
To do this, most local inbound marketing agencies implement a wide range of premium HubSpot tools and methods that enhance the design, track inbound marketing KPIs (key performance indicators), and optimize mailing list segmentation.
2. Providing a lean & agile fees
While $5,000 per month may sound like a lot for an inbound marketing agency, it is actually very cheap, given you pay that for one single in-house member of your marketing team. Conversely, an inbound marketing agency costs the same, but you get a dedicated strategist, dedicated marketer, dedicated design, dedicated developer.
We often hear, how long does inbound marketing take to get results? Most professional marketers realize that inbound is a state of mind, which requires discipline and patience.
The point of bringing in a team of experts is to increase leads, traffic, and―ultimately―revenue growth. Any respectable Los Angeles inbound marketing agency or even an experienced B2B marketing agency that knows what it's doing will be sure to deliver on its end of the bargain.
3. They'll provide inbound strategy planning
While dozens of catch-all digital marketing agencies across the country posture themselves as inbound marketing experts. In reality, few are certified HubSpot agency partners.
By choosing the appropriate HubSpot partner or inbound marketing agency from the start, you'll create realistic objectives and benchmark KPIs. It's important to remember that inbound marketing is a long-term marketing strategy and, especially in the beginning, it takes time to attract new visitors and convert them.
4. Extension of your team
Another benefit of an inbound marketing agency is that you don't have to spend a lot of money on hiring a marketing staff, furnishing new office space, and onboarding a ton of new employees!
Hiring the best-fit HubSpot partner will mean that it already has its own office to work from, won't require salary/benefits, and is ready to roll immediately instead of taking "time to adjust." You may argue that one of the benefits of an in-house team is being just a few steps away, but with the power of email, video conferencing, and phone, it's just as easy to work with a marketing agency.
5. Experience boosting marketing ROI
Outbound marketing has been around longer than inbound marketing, and some business owners think that this is the best way to generate potential customers and sales.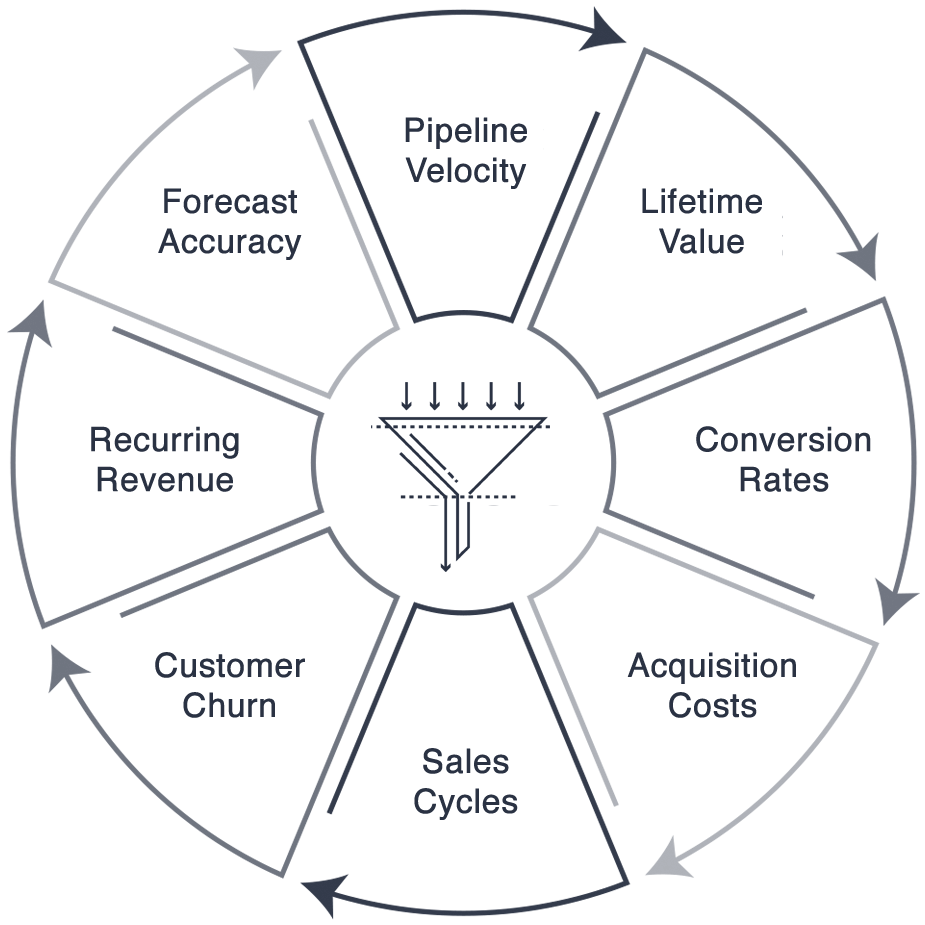 Inbound marketing is not far behind, and if you fully take advantage of it, you can generate more sales than using an outbound campaign. Hiring an inbound marketing agency can generate the sales results that your company wants, because most of these inbound marketing agencies have a full, dedicated team of experienced experts in inbound marketing to help you get your desired sales results.
6. They have deep inbound experience
Inbound marketing campaigns can make your business grow, and one of the ways that you can ensure this is to hire an inbound marketing agency! Agencies have hundreds, if not thousands, of campaigns under their belt and know how to maximize returns with minimal cost and time from your staff―allowing you to focus on what really matters: your customers.

Experienced inbound marketing agencies have strategies that they use so that your company can get the best results from your marketing campaigns. The best inbound marketing agencies in Los Angeles have experience and a creative team ready to help your business grow.
7. They offer customer-driven marketing
Companies that emphasize a personal touch often worry that outsourcing their inbound marketing operations will reduce quality control or even cause their website to become impersonal or distant.
This is an unfounded assumption disseminated by in-house marketing staff members looking to hold on to their jobs. Inbound marketing agencies strategize with you on your ideal customer profile and target buyer personas and help you develop campaigns that will reach those specific audiences in a way that they can relate to.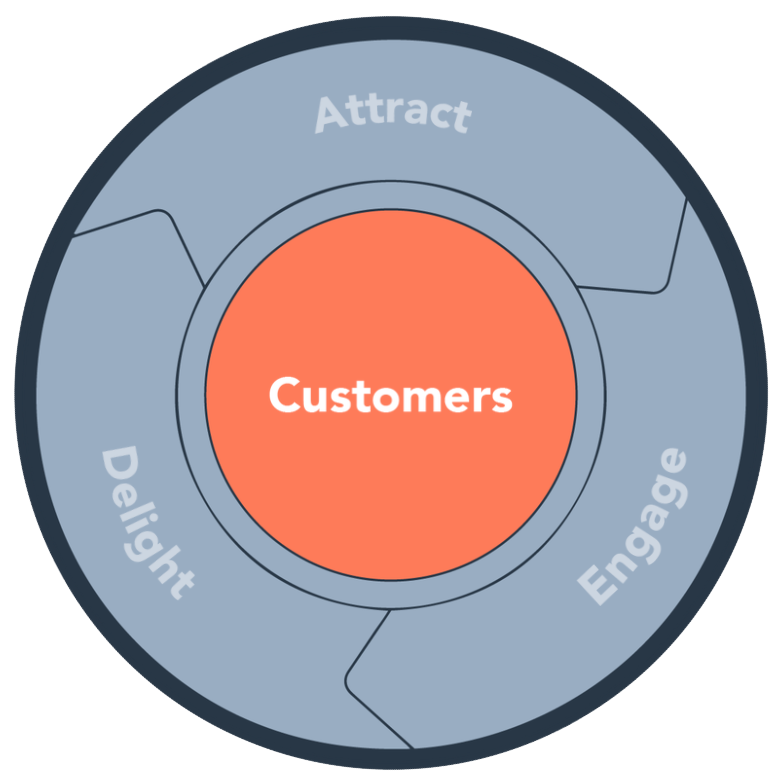 A good inbound marketing agency will help your company better communicate your ideas to a wider audience and will help engage them. Visitors won't know that it's not really you writing your blog posts or producing your video content.
8. Offer inbound-first perspective
Often it's a huge benefit to get some external perspective on your marketing―this keeps things fresh. The new ideas and strategies that come from outside your office are usually the most effective when combined with guidance internally from the company to stay "on brand."
It might be that your company has already tried to carry out a marketing strategy on its own, but the results weren't what your company expected. One of the most powerful ways to solve a problem you're stuck on is to have someone else look at it. A change of perspective can help you identify the weak spots in your strategy and improve your approach.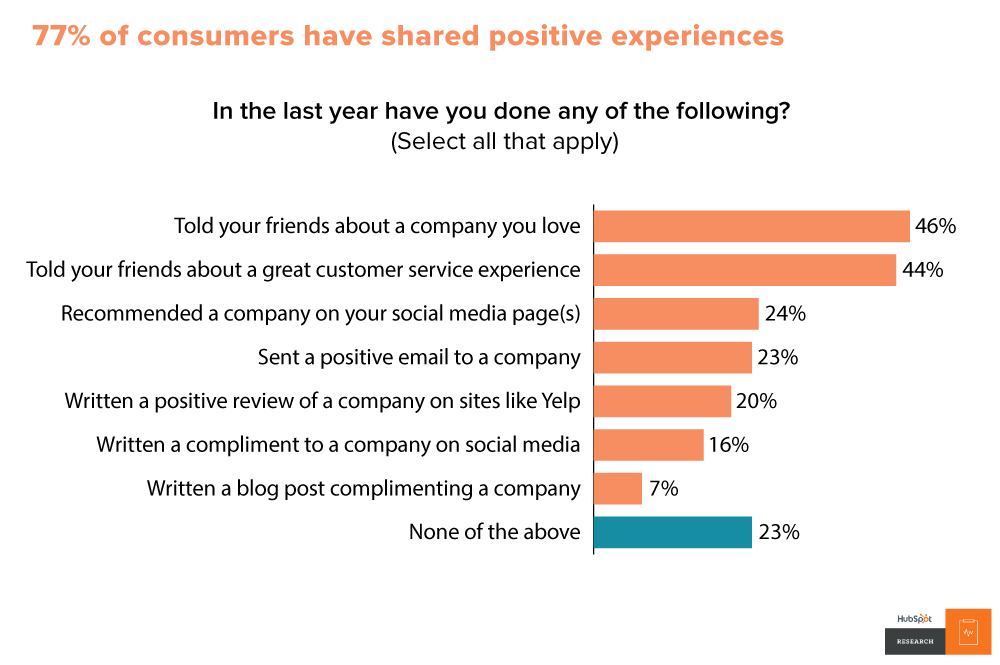 You know your business inside and out and have great passion for what you do every day. Are you making potential customers feel as passionate about your work? One inbound marketing mistake that business owners and managers often make is thinking they are presenting their business in a way that people can't help but love, when in fact, it's just not speaking as it should.
Many companies fall into the trap of subjectivity with their own marketing failing to tell their story in a way that would attract potential customers. Hiring one of the more established inbound marketing agencies has to offer not only gives you a team of experts at your disposal but also a chance to get an outside opinion and a valid critique of your company's current efforts.
As one of the top inbound marketing agencies, we will take a fresh look at your company's brand identity and online reputation and will be able to identify areas that need improvement so that your target audience loves it as much as you do.
9. Help you achieve scalable growth.
Once your company launches that winning inbound marketing campaign, your company is going to want to make some adjustments. Your company marketing efforts need to keep up with the expansion of your business. Alternatively, your company may find that your vision was a bit too ambitious and that it's time to scale back.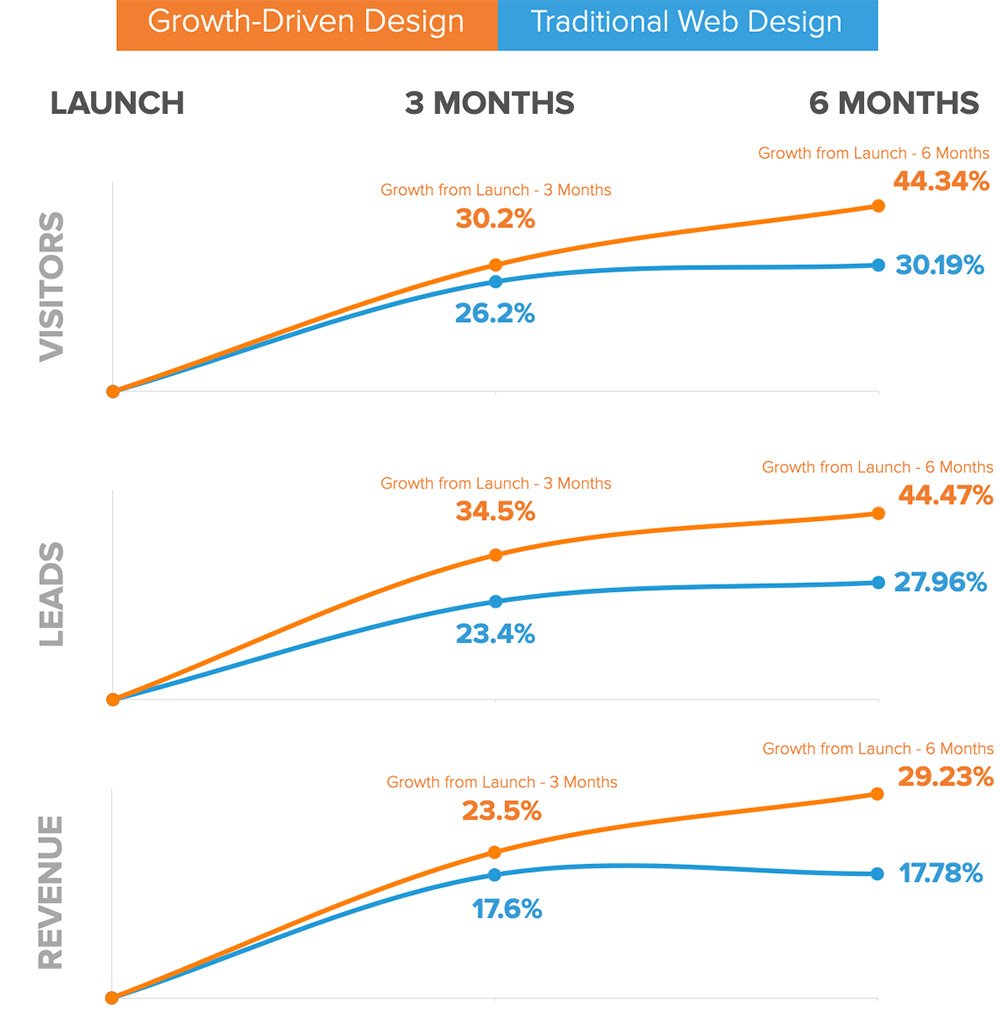 Inbound marketing agencies will help you to scale efforts based on your company needs, as long as your company articulately communicates your needs for growth. This will ensure the inbound marketing strategy implemented will appropriately address your company's overarching sales and marketing objectives, as well as revenue targets.
10. Save valuable time and money.
If you want to do everything yourself, not only do you have to hire people with different specialties, but you must also spend a lot of money on different tools to implement your strategy. Even then, there is no guarantee that the internal team can execute this inbound strategy successfully, because it may not have the necessary experience.
If you decide to hire the services of an agency, you can save a lot of money, because it's much cheaper to hire an agency than to do everything at home. In addition, you save on office costs, because no new office space is needed for the incoming internal team.
Time is of the essence. The inbound marketing approach takes time to show results, so it's important to start as soon as possible in order to catch up with the competition and ultimately get ahead.
Before your company delegates a new project to your in-house team, think about its current projects and obligations. Is there room for more on top of the team's current workload?
Too much workload will cause everyone to suffer, from your employees to projects and overall results. Also, an hour of an inbound marketing agency's time is an hour of effective work—your company doesn't need to handle the inbound marketing agency employees' vacation time or sick leave, but you do if it's your own employees.
11. Your goals, on your timeline
In order for your company to succeed in implementing and growing a profitable inbound marketing program, it's vital to only work with local inbound marketing agencies that employ staff members who are all personally HubSpot-certified in more advanced courses like content marketing certification.
Leveraging a local inbound marketing agency in Los Angeles ensures your company will have highly trained HubSpot-certified professionals executing the day-to-day operations of your company's inbound marketing program in order to ultimately generate increased customer conversions.
12. Greater performance analytics visibility
Choosing the right inbound marketing agency is a big decision to make. If you partner with an inbound marketing agency to handle your company's marketing, you'll want to see whether or not your company's investment in these marketing efforts is working. Inbound reports will provide those necessary data.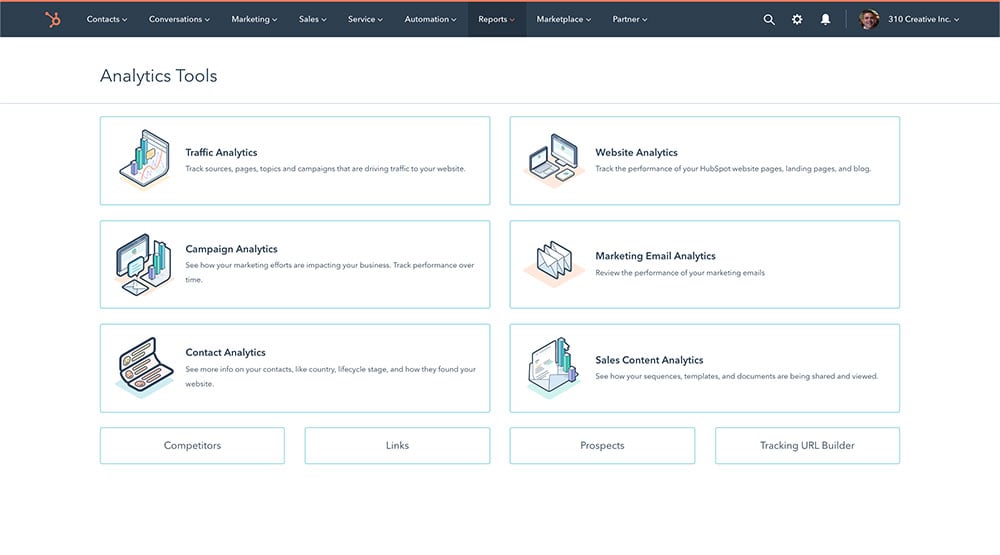 Inbound marketing agencies live by key metrics and data reports; they help show what's happening as a result of inbound marketing efforts and identify any directional adjustments by showing what isn't working and where improvements can be made.
One of the many benefits of inbound marketing is the ability to gain insight through analytics and adjust for optimization in a moment's notice—this is thanks to the resulting data drawn from your current marketing efforts. Key measurements such as conversions, sales, referrals, media queries, subscribers, downloads, and ongoing engagement with new and existing customers help you understand if real goals are being met.
13. Appropriate messaging and positioning
No marketing works well unless you can clearly state why people should do business with you. Businesses are also organic and continuously changing, so this should be defined in the context where your business is today and where it is going.
Once your market positioning has been determined, further details on how you have configured and communicated will be required.
For ideal results when it comes to messaging, your site must leverage personalized content, which drives your interaction with leads. Having no content or sending the wrong content to your lead could result in a loss of a potential customer.
Here's how HubSpot outlined leveraging personalized content in your marketing automation:

"Also referred to as "dynamic" or "adaptive" content, smart content is a term for the aspects of a website, ad, or email body that change based on the interests or past behavior of the viewer. It creates an experience that's customized specifically for the visitor or reader at that moment."
And one way to understand user's and customer's past behavior and interests is to embrace content marketing fully and start building trust with your customers.
Marketing is about building relationships and getting people involved. You can only do this if you understand them and describe your products and services in a context to which they can relate.
The good thing about this type of online or digital marketing is that working with top inbound marketing agencies affects more than the customers and gives you a platform to comment on topics that position you as a leader rather than just another provider.
14. You can reduce your staff's workload.
Managing all of the elements required for a comprehensive inbound marketing program can be a huge time sink for your staff.
Your company might need to have a team of people with special skills to handle all the moving parts ranging from social media channels, researching and writing blogs, editing website content, a/b testing pages and content, setting up landing pages for your company's content offers. Outsourcing these efforts to HubSpot professionals allows your staff to focus on the aspects that they do best.
Using a local inbound marketing agency is best for generating local leads, which increases sales opportunities for your business.
What to Look For When Hiring an Inbound Marketing Agency
Hiring the right inbound marketing agency―one that matches your organization's culture and goals―will help create profit and help make your inbound marketing campaigns successful. While you may find effective inbound marketing tips online, working with an agency gives you competitive advantage, as we've established above. However, if you haven't already started looking at all the potential options, you may find selecting the perfect match more than a little intimidating.
Reputable inbound marketing agencies are certified HubSpot agency partners that are highly skilled at creating "buying-cycle content" (content that speaks to those actively looking). This entails targeting unique buyer personas to fill your sales funnel with targeted leads and helping your sales team improve conversion rates.
The appropriate inbound marketing agency research will arm your business with the knowledge to hire the right agency, one that has the experience within your company's particular industry. The following are some of the essential aspects to look out for and important steps to take when looking for an inbound marketing agency that will help you achieve your business goals.
Expertise
The first thing is, you should always consider working with local inbound marketing agencies instead of hiring an agency partner in a different time zone. Also, when looking for an inbound marketing agency to work with, make sure you understand the nature and variety of services that it offers.
A more established inbound agency will offer all of the inbound services in house. This will save you the hassle of finding another company for a specific service such as PPC or Web design, because you can easily delegate all of your marketing needs to that HubSpot agency partner.
However, beware of working with one person that claims to be a jack of all trades. Someone like this might be more affordable, but may end up causing you issues and costing you more money in the end. An expert of all lacks the focus to be a master of one.The right inbound marketing agency will have a team of experts that each specialize in a particular area.
A full-funnel inbound marketing agency typically focuses on the larger picture of helping companies leverage the HubSpot Growth Stack in order to create and scale automated conversion funnels and sequences, which, in turn, help convert more website visitors into paying customers. In addition to strategy, such an agency also executes the tactical work of configuring your HubSpot portal all the way through ongoing creation and optimization of automated workflows, website pages, landing pages, emails, blog posts, topic clusters, and more.
These full-funnel agencies not only offer inbound marketing and sales enablement but also Web design, content marketing, search engine marketing, mobile marketing, email marketing, social media marketing, and paid media.
Look Around
Compile a list of local inbound marketing agencies that have experience in your particular industry. With that said, local is not always the best. Make sure to ask around in other cities, even look at other states. Stakeholders, colleagues, business associates, and other networking sources can give informed opinions about some of the more successful agencies in the area.
Comparisons
Once you have a list of potential inbound marketing agencies, start researching. Go online and see what these agencies are all about. Browsing through agencies' portfolios will give you a good idea of what each company has to offer. If a portfolio is not provided, feel free to ask to see some work that has been done.
Experience
Another obvious factor to consider when hiring an agency is their experience. You want to work with a team of experts that has the experience to support what they claim to know how to do.
If you're new to HubSpot or are looking to get more out of its technology, we suggest speaking with certified HubSpot agency partners when looking to implement the HubSpot Growth Stack and scale successful inbound marketing campaigns. Inbound marketing firms focus on lead generation, customer acquisition, and client engagement.
A good inbound marketing agency will always have a portfolio of clients with visible success. You can usually access this portfolio from the agency's website. A portfolio page that lists a good number of clients is more reliable than one that shows only a few. Testimonials are another criterion for choosing an inbound marketing agency for your business. Good agencies will have comments and references from previous customers. The more testimonials, the better.
Reputations
Is the agency a certified HubSpot agency partner? If not, keep it moving. Your company deserves nothing less. Your inbound marketing agency that solely focuses on inbound marketing and sales enablement, along with Web design or growth-driven design, should have a respectable-looking website that shows off its own automated conversion funnel in action. Does the agency have a good social media presence promoting its own content offers?
Do a quick Google search using the company's name, strategic partnerships, industry associations, memberships, and directories. You pay for what you get, so if you go cheap because you only want to spend a few thousand dollars a month…after six months, when you look at your HubSpot ROI is when you'll wish your company spent a bit more money to partner with a reputable local certified HubSpot agency partner.
Support
Many inbound marketing agencies offer weekly calls and monthly progress meetings. That may not work for marketing directors and company executives who like to keep an eye on the progress of a particular inbound campaign or website redesign.
Words are nice to hear, but when your company has a question, concern, or even an idea, you need to know you can call the HubSpot marketing agency that you partnered with and it will pick up the phone and make time for you. Any good agency MUST have excellent support.
Try to contact the inbound marketing agency that your company is currently researching from its website or see if it's using emerging conversational marketing tools such as chats or bots for insights. How long does it take for the agency to respond? Are those response times suitable for your company's needs? Call them up and talk to them. Find out how knowledgeable the agency's support team is. This is a company that you're going to give a lot of money to, so it's important to know beforehand if it's worth investing in and that if you ever run into problems, it's there for you.
Conclusion &
Takeaways
Overall, it is much better to hire an inbound marketing agency than to do everything internally. Inbound marketing agencies have been helping small businesses implement their inbound marketing strategy for a good number of years now. Inbound marketing agencies are focusing on things like search engine optimization (SEO), keyword analysis, blogging, social media interaction, and responsible email care.
One of the biggest advantages of working with a specialized agency is that it already has a lot of experience in this field. Inbound marketing agencies have a team of HubSpot certified professionals who are experts in various aspects of inbound marketing and clearly understand inbound marketing techniques, helping companies reach their highest potential.
Even if you understand the importance of inbound marketing, you may not have the experience and the tools to implement a new marketing strategy. On the other hand, an expert marketing agency can quickly design and execute a new marketing strategy to grow your business.
We hope this article has helped inform your company of the vital importance of leveraging a leading inbound marketing agency. If your company's marketing staff has been taking on tasks for your company's inbound marketing and inbound sales initiatives with mediocre impact in inbound leads closed by your sales team, then, frankly, it's time to let professionals take over; hire a experienced B2B marketing agency to increase the performance of your sales team in closing more qualified inbound leads.
Usually, paying an inbound marketing agency will be a much less expensive option, compared to hiring multiple in-house HubSpot-certified inbound marketing specialists while still providing the same inbound marketing benefits to your inbound sales funnel. An inbound marketing agency in Los Angeles will allow your employees to focus on their areas of expertise, thus decreasing their stress and boosting their productivity.