One of the biggest head to heads in the marketing world is HubSpot vs. Marketo. Understanding the differences, both good and not so good will allow you to make a more informed decision when you are deciding where you want to take your business. In this article, we are going to compare HubSpot and Marketo where it really matters. Let's get into it to see which option is best for your company.

What is the Main Difference Between HubSpot & Marketo?
With 21.6% of the market using HubSpot's services and only 6.17% using Marketo, there has to be a big difference, but what is it?
One of the big reasons for the major market percentage gap between HubSpot and Marketo is that HubSpot focuses on consumers and Marketo focuses on B2B and enterprises. While either company could serve both markets, Marketo is bulkier and more difficult to understand than HubSpot so unless there is a major marketing team focused on learning Marketo; it usually isn't the best option. The simpler you can make a new process, tool or strategy, the better for the people that are implementing it.
1. Ease of Use
We just touched on ease of use in the last paragraph, but how is HubSpot easier to use than Marketo? How are people able to learn HubSpot faster than its competition?
HubSpot allows you to have one login, one support line, and one bill. Instead of logging in to multiple tools and integrating them through Marketo, all of the tools are within HubSpot. You can see all of your data from your dashboard and easily go into reports to see where your inbound marketing efforts are winning and where you can reallocate marketing dollars.
It doesn't matter how fancy marketing tools are if you aren't able to understand them. With the reporting system in HubSpot, all of the software tools can access each other's data to help you understand not only micro-reporting but also macro reporting.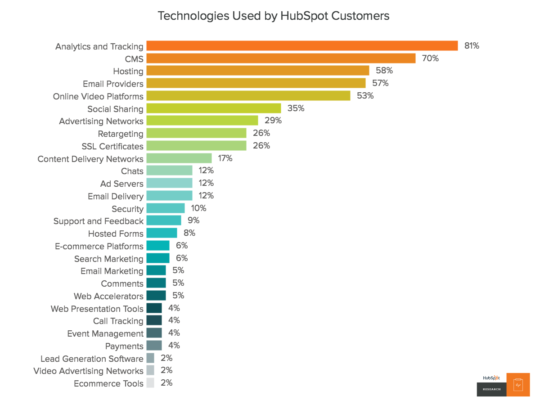 Being able to understand the micro and macro of your marketing plans means that you can see what is working and why it is working as well as what isn't working and why it isn't working.
When you have an easier program to work with, you will be able to train your employees much easier. Easier training means simplification and the ability to decrease labor spending.
2. Focus & Strategy
When you look at HubSpot's focus, it is always on the customer and making sure they are being served. The easier it is for a consumer to use their software the better. With customer service being the focal point of HubSpot's efforts, it is easy to understand why an inbound marketing company would enable its users to increase the ROI of their traditional marketing efforts as well.
HubSpot provides lead intelligence so you can understand what makes your leads do what they do. Comprehensive behavioral reporting offered by HubSpot allows you to merge efforts from online and offline marketing to better understand effects on the pipeline.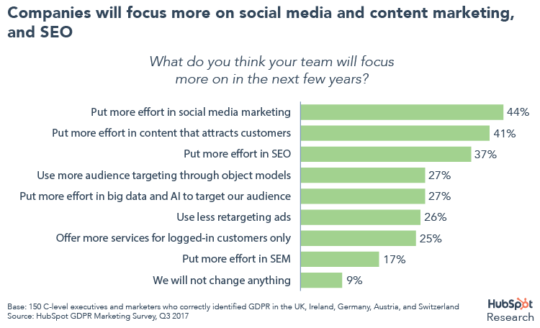 Marketo focuses on email automation and does not have tools to support inbound marketing. Since their focus is on email, it makes it difficult to understand the full picture of what is going on in your business. If you don't understand the macro level of your marketing, that could mean you are sinking hundreds and thousands of dollars into marketing efforts that simply are not paying off. When data is missing, that could mean unnecessary expenses.
If you do want to get more data through Marketo, you are going to have to put out some serious cash. Marketo Personalization is offered to you right at $1,000, and HootSuite Enterprise is a necessity to conduct multi-channel, personalized nurturing. As you can see, the money keeps adding up.
The ability to see more data and analyze reports easier with flexible reporting means you are going to be able to see how each marketing activity affects the overall strategy and goal of your company's marketing plan. Your company will be able to see how each asset is contributing and know if it needs to be increased, decreased or optimized.
3. Pricing
Pricing isn't as important as how the programs function, but even so, we will address pricing. When you look at pricing for HubSpot, you will see it is easy to see and understand what you are getting for each of the prices offered. Marketo doesn't make it too complicated, but to get a full suite of products like you get access to within HubSpot, you are putting out a big chunk of cash. HubSpot agency partners can help to get the costs spread-out into monthly installments. In fact, they won't list their prices on their website and require you to speak with sales to get further information on a bundle or service in which you are interested.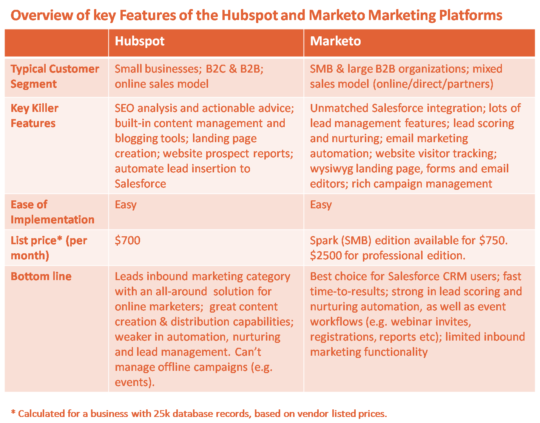 Assess Your Goals & Determine the Best Solution
When you look at the goals you have for your company; you need to see which solution aligns with your company's overall goals. If your company's goals are to work with a company that understands customer concerns, display closed-loop reporting for sales, marketing and eCommerce performance all in one dashboard and easily communicates within itself to create reports that will allow your company to increase its effectiveness, then HubSpot is the obvious choice.
On the other hand, if your company doesn't mind a more difficult learning curve, an outdated visual design tools, costly add-ons and the need to integrate with outside tools with increasing costs, Marketo could be a good choice for your company.
Final Thoughts
HubSpot is the obvious choice for most companies with its easy to understand dashboard, reports, and award-winning customer support. Whether you are a small business or an enterprise, you will be able to benefit from using HubSpot for your inbound marketing efforts.
No matter where people enter your funnel, HubSpot can help you understand their behavior, so you can properly nurture the lead and bring them through your sales pipeline. As HubSpot agency partners, we can help you see the differences between HubSpot vs Marketo implement your strategies through HubSpot. We can help you through the entire process so you can start focusing on optimizing the rest of your business.