Dan Tyre, HubSpot employee #6 hosted HubSpot's infamous Pipeline Generation Bootcamp that is held live a limited number of times each year. As HubSpot agency partners, 310 Creative was able to participate in Dan's pipeline generation bootcamp to continue our agency growth and set us up to deliver client success in a scalable manner. As a result, we were able to reach Gold Tier status within our first 9-months of becoming a Los Angeles HubSpot Agency Partner.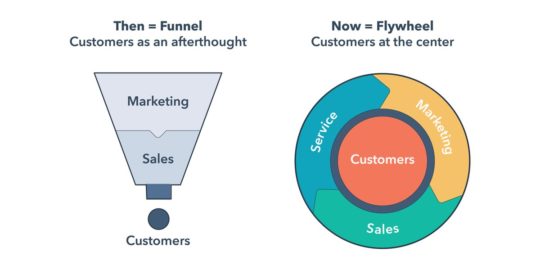 What was our experience with the Pipeline Generation Bootcamp?
We are sure you've been to multiple sales trainings, and sometimes, they can be a little – let's say – dry? Boring? This was NOT the case with this bootcamp experience. Dan showed up with the energy of a locomotive, and you couldn't be tempted to take a nap while he was training. We are going to talk about some of our top takeaways in the content below. Each of them is equally as powerful so make sure to read through the whole article.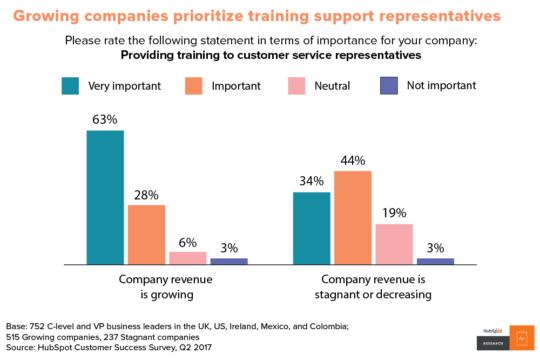 Key Takeaway #1 – You Have to Be Properly Motivated & Committed
Consistency is key to maintaining your motivation and demonstrating your commitment. You have to be committed to the process, or your company is not going to see the desired results. To be consistent, you have to be committed first. If it is acceptable to miss out on calls or not do the required research for the day, before you know it, you will no longer be doing the activities you had planned.
While taking the shotgun approach might have worked in the past, we need to know exactly who we are marketing to. If we talk to everyone, we talk to no one. By putting this into practice, we were able to decrease the number of conversations we needed to have to find and close our best clients. By doing less and getting more results, we increased our motivation levels and strengthened our commitment.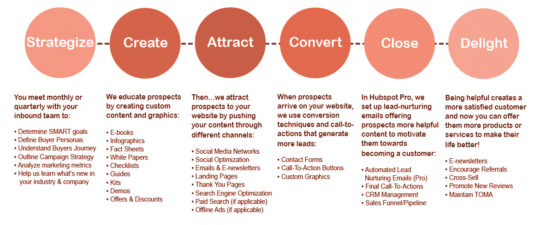 Prospecting can take time, but it is worth it. Learn about the person or company that you are going to be prospecting so you can personalize any conversations that you have with them. The more personalized you can make your conversation, the better. If you tell the person you are talking to that you "help anyone" it wouldn't be as compelling as says something like, "we help small to medium size business in the tech space grow their bottom line." Making the commitment to learn about the prospect and make the calls is necessary for successful pipeline building.
Key Takeaway #2 – You Have to Learn to Get Good at Conversations
When you start connecting, you have to prepare what you are going to say. Don't get too stressed out about the call. You're human, and so are they. People don't always enjoy talking on the phone, so when you do get them, make sure they feel comfortable.
We hear a lot about B2B and B2C, but what about B2H? Dan Tyre spoke about B2H in the training. No matter if it is B2B or B2C, every conversation is B2H, Business to Human. You're always going to have a conversation with a human. You want to think about how you can help people when you pick up the phone. Making these warm calls is much different than the skills you might have learned for cold calling. Depending on your prospect's pain points, the more you customize and personalize your positioning statement, the better. If people can see you as a solution to their problem, they are much more likely to ask you to book an exploratory call to see if you would be someone that can help them increase their revenue. Keeping this in mind has allowed us to have better conversations and to build deeper relationships.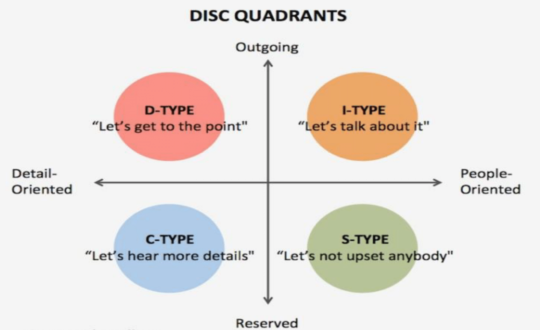 It doesn't matter what type of personality you are (see below) but as you get more comfortable with selling you need to understand how to play to your strengths, each 'type' has their own that make selling easier.
Key Takeaway #3 – Have the Mindset of Purely Connecting & Caring
Get your mind right when you are making connection calls. You can't be thinking about closing people when you make connection calls. Genuinely caring about people and asking how they are is an important part of connection calls. Practice leaving voicemails. Don't rush. Close the message properly. When you do this, you are much more likely to get a callback. People don't call back unless people leave voicemails these days. Don't think your mystery number is going to make them curious enough to call you back. Leave the voicemail.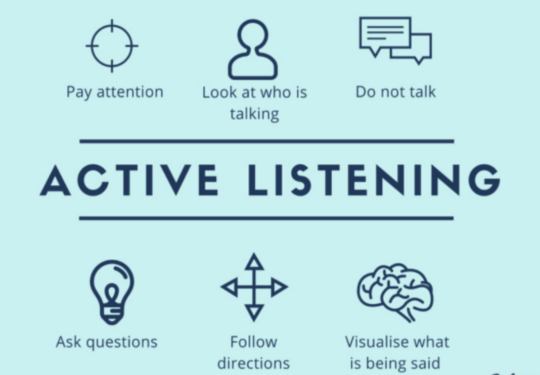 Key Takeaway #4 – Go Deeper With Your Connections
When you are selling different people, they have different personalities, so you can't approach them all the same way. Know whom you are talking to and how you can best help them by using the right approach for their personality. You also need a follow-up series of emails for people that you reach out to. Without a follow-up sequence, people are likely to get lost in the mix.
Key Takeaway #5 – You Have to Learn How to Make Progress With People While Being Helpful
If you can genuinely relate, tell stories and speak to people in a way that they will trust you, you are going to break down their walls and make your job much easier. Making people laugh is also a major plus. There are certain words you can use to show value for your offer. Learn how to use them in your conversations to get the best results. The more time you invest in learning how to break down walls, the more effective you'll be when you have these conversations.
Key Takeaway #6 – Being Positive and Persistent Is a Necessity
Being persistent pays. When people see that you don't plan on giving up and that you care about doing business with them, you are much more likely to close them as a client. Putting a little pressure on these leads never hurt anything, but don't be pushy and invasive. If you aren't getting in touch with them through the door – look for a window. Early on in your sales career and even when you've been in sales for a long time, you might hate to hear objections. Objections aren't something bad. Objections are things you can help people work through so they can be ready to do business with you.
Key Takeaway #7 – Setting Appointments Can Become Effortless Once You Learn the Skills
When making connect calls, you don't need to go into too much detail. Slow down and set an appointment for your next call where you will explore the needs that they have and see if you are a good fit for each other.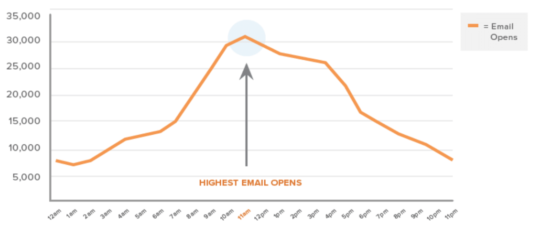 Key Takeaway #8 – Your Company's Goal is to Have As Many Exploratory Calls As Possible
When you are making exploratory calls, you should be fully prepared to give people the answers that they need. You can't prepare too much for these calls. If you mess up on your calls, don't get too upset. You are going to learn as you go and get better throughout time. What's the old saying? You've got to be bad before you're average, you've got to be average before you're good and you've got to be good before you're great.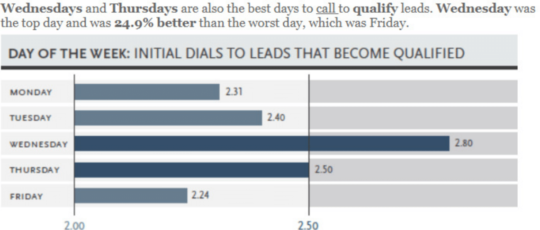 Key Takeaway #9 - Prospecting Needs to Be a Habit
While it is easy to prospect whenever you need business, it might not be as easy to get yourself motivated to prospect when you have plenty of business. If you don't keep your pipeline filled, you are not going to have stores of plenty forever.
Whether you decide you are going to prospect a certain number of people, a certain amount of hours or whatever you want to measure, you need to be consistent with your prospecting.
Key Takeaway #10 - Your Goal is to Help
If you're contacting someone with the goal of helping them in some way, it is going to be a very different conversation than if you are trying to sell them and don't care about helping them.
Key Takeaway #11 - Sales Is Like Dating
When you make a connection call, that is your first date. You don't want to give people your life story on your first date. You have to go slow and get to know the other person. Listen more than you speak and understand what the other person is looking for as well as figuring out if they are what you are looking for. The relationship has to be a good fit for both parties.
Regardless of your goals, understanding the priorities of the other party make you an attractive partner (just like dating) it's not all about your needs on these calls.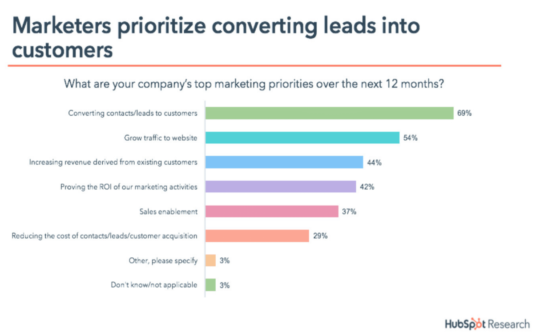 Key Takeaway #12 - Always Be Learning
While we have many years of experience in sales, marketing and growth strategies, we understand the importance of continuing our education. While it does take time out of your schedule to take courses and classes, it adds to your ability to help your customers which means you will be more valuable, you can charge more, and your company will keep growing and succeeding.
Conclusion
Dan's class was crucial in getting us to Gold tier within our first 8-months. If you work at a digital marketing agency and are looking for ways to grow, we highly recommend exploring the vast benefits of becoming a HubSpot Agency Partner. If you ever have the opportunity to learn from Dan Tyre from HubSpot, make sure to take advantage of it. You can also follow him on @DanTyre & LinkedIn as well as on the HubSpot website. We are proud HubSpot agency partners and will continue to partner with HubSpot to help our clients reach new levels in their business.