Migrating to a new CRM is not for the faint of heart. If you have a large volume of data to move, then you'll need to prepare yourself for the task with a HubSpot CRM migration checklist. Data migration requires attention to detail. Any errors can result in contact losses. HubSpot CRM has a reputation for being easy to use and highly intuitive. The all-in-one platform has the ability to save users time and money while reducing frustration.
Switching to a new system takes effort but you do not necessarily have to be a tech genius to carry out the transition. Data migration is one of the most pivotal steps that a business can take which makes it one of the most crucial aspects of setting up a new CRM system. You'll want to take your time and, as they used to say, make sure to " dot the i's and cross the t's" to ensure an efficient and accurate process.
For the sake of transparency, CRM migration requires meticulous precision. If you don't pay attention, then you'll be frantically copying HTML course code and trying to ensure you grab everything in a frenzy. The entire process can quickly become a messy quandary that leads to stress and a pounding headache.
Yes, eventually you'll probably get up and running on HubSpot's innovative marketing automation platform, but did it really have to be so difficult and frustrating? The answer is, "No, not if you follow a HubSpot CRM migration checklist, take your time, and remember to breathe."
CRM Migration Challenges
Have you ever watched a documentary on migratory animals like the wildebeest? Each year, the Great Migration commences when a herd of 1.2 million wildebeest travels about 600 miles across Tanzania and Kenya. The poor creatures face insurmountable hardships like lions, crocodiles, raging rivers, and starvation. Along the journey, over 250,000 perish.
To sum up this comparison - migrations are HARD.
Prepare yourself and thank your lucky stars that you are not a wildebeest, but instead sitting in front of a computer. As things go, you have it a lot easier than the furry antelope because all you have to tackle is a CRM migration.
Why Embark on a CRM Migration?
At this point, after exploring the above pain points, you are probably hesitating about migrating anything. It's true, that companies often avoid migrations. Most organizations get into a groove with their existing systems, software, and processes. Plus, humans often don't like change.
Most organizations know that if they announce to their workforce that they will be launching tech changes, there will be a lot of groans and protests. However, if a business wants to get ahead and stay competitive then they have to embrace new things. This is especially true when it comes to marketing. A fresh marketing automation platform spurs growth which expands the bottom line.
If you shake up the current status quo, then you'll stay ahead of the curve, and you can rest easy knowing that you have the tools needed to keep up with and possibly pass the competition. Marketing automation software is a valuable investment in the company and its future. It can save you time and you'll quickly recoup the costs associated with switching CRMs.
Potential benefits of CRM migration include:
Improved Efficiency
Enhanced Teamwork
Advanced Automation
Seamless Calibration Between Marketing & Sales
Greater Reporting Potential
Deeper Understanding of All Marketing ROI
New Added Features That Fit Your Organization's Particular Needs
Potential to Scale Up
Ability to Integrate New Departments like Service Hub or Sales Hub
As with any tech process, you can start to pave the way for a smooth transition by focusing on a HubSpot CRM migration checklist. Undoubtedly, it will save you a great deal of frustration and give you a little breathing room to take your time by ensuring smoother sailing versus choppy waters.
Why Migrate to HubSpot CRM?
As with anything, you have choices. You might start second-guessing yourself and begin to wonder why you should migrate to HubSpot CRM? CRM is designed to manage interactions with customers, contacts, and potential leads.
Customers want and demand transparent and easy communication. It is imperative that organizations have a CRM that provides scalability coupled with a fully integrated platform.
Market sales teams need to carry out promotional activities on a shared database while effortlessly connecting with other systems. As an all-in-one marketing platform, HubSpot meets those needs by uniting CRM, customer service abilities, website, and marketing automation.
HubSpot's Marketing Platform provides marketing tools such as sales sequences, workflows, and more. The all-in-one marketing platform solidifies CRM, marketing automation, customer service, and website capabilities.
You can effortlessly manage contacts, further nurture them and achieve conversions. Best of all, HubSpot CRM is free and far more scalable than other CRMs. Also, if your organization needs more features, you can upgrade your plan to add any much-needed perks like email marketing, web hosting, marketing automation, and more.
HubSpot CRM Marketing Migration Checklist
When it's time to start the HubSpot CRM migration, you'll want to have this checklist handy and ready to smooth out the wrinkles of the process and ensure you're not missing anything.
The first step in the journey is to take a deep breath and relax - you can handle this!
1. Give Yourself Enough Time
Whether you are balancing your personal life or tackling your work schedule, everything revolves around time. Some people complain that they simply do not have enough hours in the day to take care of everything that life throws at them. They are overworked and overextended which can lead to mental and physical exhaustion.
If you are a Type A personality, then you probably excel at taking things down to the wire. You work best in a fast-paced frenzy with deadlines looming. However, most people don't have such superpowers, so you are going to want to give yourself ample time to make a HubSpot CRM migration.
Plan ahead and know exactly when your existing contractual obligations are set to expire. Remember, you are taking on a major project, and you want to have sufficient time to manage everything correctly. You need time to shop and find the proper HubSpot tier and add-ons needed to best fit your needs. Don't let yourself feel rushed because that's when you can make mistakes or make a decision that might cost you at a later date.
2. Make Sure Everyone Is On the Same Page
A buy-in during migration is a necessity. It's common for teams to resist change and there to be grumbling over the prospect. You cannot just forge ahead until you ensure everyone is on the same page and understand exactly why the move is necessary. The stakeholders have to understand that the migration will help spur companywide growth and help align everyone better for future success.
A willing buy-in promotes improved engagement and that will reflect positively on the organization and work achieved. A disgruntled team might lead to mutiny so accept questions, listen to concerns, and address any fears ahead of time.
3. Create a Plan & Foster Communication
It's easy to jump in with the attitude of sink or swim, but when it comes to tech and business that kind of attitude can lead to drowning. Once you make the decision to make the move then it's time to start to strategize. You'll need to develop a clear timeline for the migration process. At this point, you want to utilize the experience of your team if they have past software migration knowledge. You want to have accurate time estimates so you can formulate solid milestones to work toward.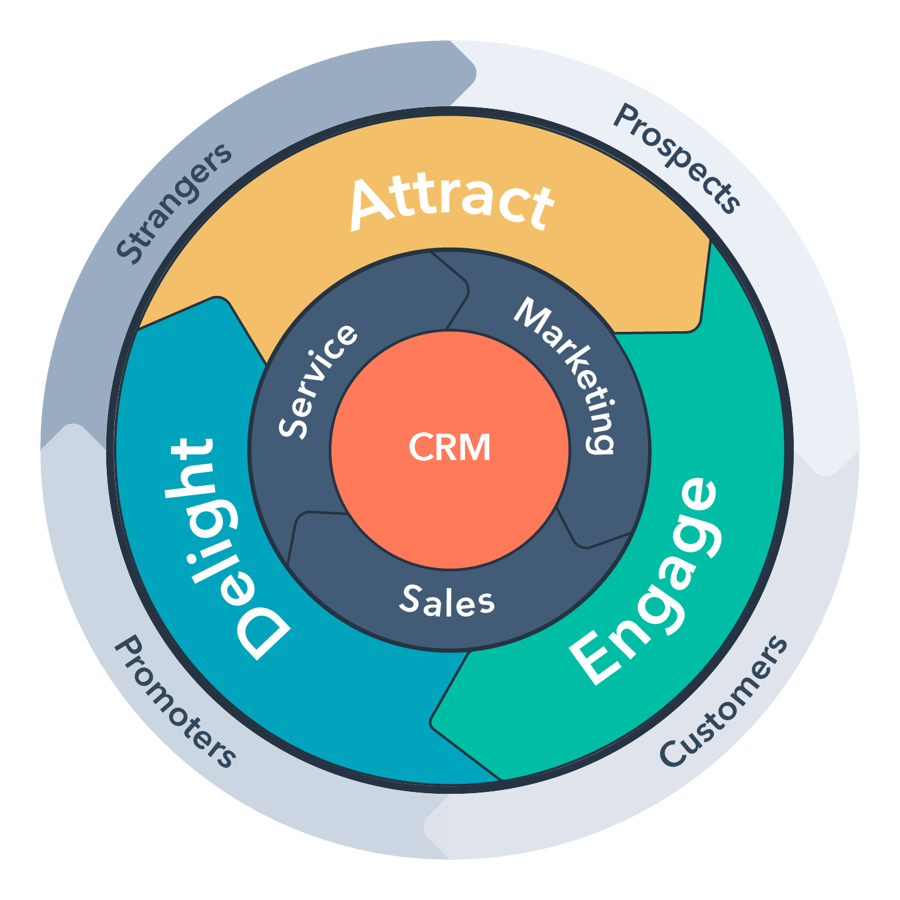 At this point in the pre-migration process, you might want to practice an old-school approach by grabbing a pen and paper to write everything down such as your clear expectations. It pays to carry out due diligence in these instances. Take the time to outline what data you plan on migrating. Will you be preserving associations between records (more than likely)? Remember, when it comes to a successful CRM migration, the devil is in the details!
At this point, you might want to have a powwow with your team to go over everything again and make sure you haven't missed anything. You want to make sure that you have created a steadfast strategy and that the channels of communication are flowing smoothly with everyone involved before moving forward.
4. Assign a Project Manager
Are you going to spearhead the migration process, or will you be passing on the task? If you aren't going to tackle the migration yourself then you'll need to assign a dedicated and skilled project manager. The person you choose should have the knowledge to carry out the task and the capability of maintaining a level head throughout the process. If you plan on going solo, then remember to take your time and don't skip any steps on the checklist.
5. Don't Forget to Clean Things Up
Anytime you migrate CRM to CRM, you are going to want to clean the database. You don't want your data untidy, and you certainly don't want to get lost amidst the clutter. So, it's time to take out the trash by spending time looking for duplicate columns or any other data that is irrelevant throughout the spreadsheets. You really need to take care of this process before you export your data to HubSpot.
6. Laying the Groundwork - Contact Information
After signing up for HubSpot, your next onboarding step should consist of importing existing data files. However, you are going to want to make sure that you clean out the .csv files. Once your cleaning chores are complete then you can start uploading. Cleaning data lets you correctly segment lists and target necessary accounts. Basically, the process of cleaning the data lets you use the functions of HubSpot's database better without missing a beat.
At this point, you are going to start creating custom data points for all of your organization's non-standard information. The data captured and stored within your database is your company's own unique data, so you are going to need to acknowledge that you are setting up custom record properties to better save and transfer your organization's exclusive data.
You'll want to move all of the information that you can even if it takes more time and effort because the material helps improve future targeting. It's easy to get tired and start to try to speed things along but that's when you skip over stuff that has the potential of being useful or important at a later date. You don't want to miss something that could prove valuable later on.
There is probably a lot of data that has been collected from your many contacts. To successfully export the data to HubSpot CRM, you'll need to customize the properties using what data you have. To achieve this task, you can log into your HubSpot account and go to Settings >Properties. Once there, you'll see that HubSpot gives you numerous field types to store your data.
HubSpot supports the following field types:
Text Field
Radio Button
Number Field
Drop-Down Selection
Multiple Checkboxes
Data Pickers
7. Think About Contact Limits
CRM focuses strongly on the management of contacts. Your contacts are individuals who have shown an interest in your brand, products, solutions, or blog. The contacts are further linked to tasks, companies, deals, and other factors within the CRM. One of the first tasks is always to migrate your contact data.
You need contact records for any CRM, but you'll want to factor in HubSpot's own contact limits. Examine your particular pricing package with HubSpot. You'll be charged up to $50 per month for every 1,000 additional contacts.
Do your homework and make sure you are buying a sufficient amount of space to not only cover your existing data but also enough to expand your contact list in the future as your business grows. You don't want to limit yourself or stifle your future business expansion by not having the foresight to consider your long-term goals. This part of the process truly highlights why it's so important to have a solid strategy in place before you even begin your CRM migration.
8. Marketing Assets that Move Between Systems
You'll need to familiarize yourself with the marketing assets that move between systems.
Safeguard & Store Images
Ensure your images are clear and ready for the next campaign - they are probably one of your most important marketing assets. Upload and store all website and blog images within the HubSpot File Manager. You can then effortlessly retrieve them when needed to add to your website pages, blog posts, or emails.
Uploading & Using Video Content
Video files are similar to images. You'll want to upload and store them using HubSpot Video. You can use HubSpot Marketing Pro and Enterprise for embedded video content. Vidyard powers HubSpot Video so be sure to read Vidyard's terms and conditions. Once you agree to the requirements outlined by Vidyard, you can then start uploading and using your video content through your HubSpot portal.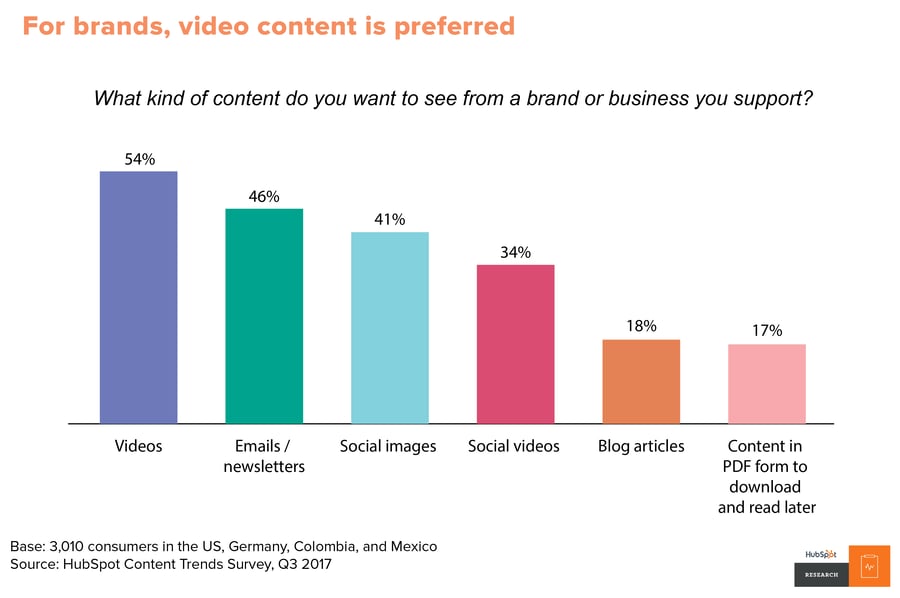 Don't Forget Your Company's Offers
You probably use premium content offering to generate database leads. You'll want to optimize and upload the premium download offers. When migrating CRMs, you want to always take the time to make sure you have up-to-date copies of your organization's premium content PDFs. You can then take time to add them to your organization's HubSpot File Manager along with the conversion paths.
Maintain Your Social Media Contacts
Social media is one of the modern cornerstones of successful branding and marketing. You want to ensure that you can effortlessly connect with your Instagram, Facebook, Twitter, YouTube, and LinkedIn accounts. You don't want your followers to think your organization has gone MIA, so you'll want to quickly be able to share social content while tracking performance without any substantial downtime.
Luckily, HubSpot lets you connect with your existing social media accounts. You'll also have the added perk of running ROI reports so you can view your various social media channels and see which ones are successfully generating won/closed clients.
9. Understanding Complicated Marketing Assets
So far, you have probably wiped the sweat from your brow and told yourself that things don't seem that complicated. Yes, it's been smooth sailing if you have been following this HubSpot CRM migration checklist, but things are going to start getting more complicated.
Existing Domain Connections
It's time to connect your domain, which is fairly straightforward. When complete, you can publish content on your company's website and other web locations. You must conduct this step to have the ability to publish blog posts, and websites, or send out branded emails. When starting this process, ensure that you have all of the information from the domain name system (DNS) provider because you'll need it during the setup.
Transfer Blog Content
You can use HubSpot without migrating your company's blog, but if you do decide to move your content then you can start building closed loop reporting to enjoy content ROI. The process of migrating blog content is a big project but well worth it. This is the best point during the process to take care of the content move.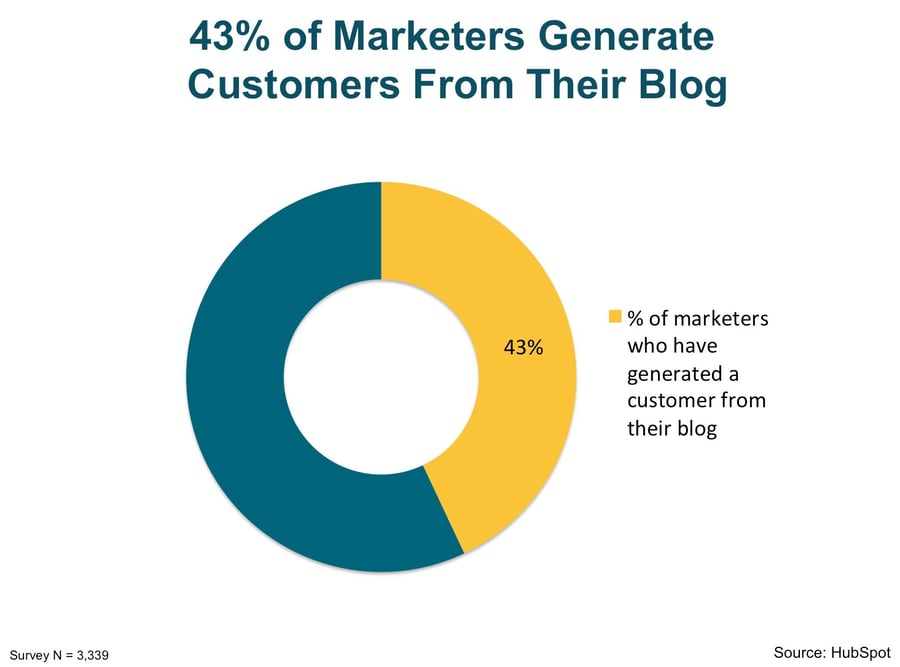 Website Migration
Migration of the website is a monumental task. However, HubSpot's migration team offers help and can effectively recreate your website. You have the choice of using HubSpot and still not host your website with the HubSpot CMS but, if you choose to then you'll have far greater integration of marketing assets with better reporting and more.
Website migration becomes a win/win situation so even though the process is major, you should seriously consider the benefits. As the old saying goes, "in for a penny, in for a pound." Why not take the extra steps needed to complete the migration of your entire website to HubSpot?
10. Not All Assets Can Make the Transition
We have some sad news, not all the assets have the capability of moving between systems. Your only option is to recreate them.
Recreating Lead Collection Forms
Over time, your database will expand. You'll need to recreate lead collection forms in the HubSpot portal. Once finished, you can convert website traffic into beneficial leads and then easily follow-up.
Landing & Thank You Pages
You'll need to migrate or recreate your conversion paths. HubSpot features a handy drag and drop landing editor for the landing that makes the entire process wonderfully quick and easy.
Just make sure that as you go forward the conversion paths have outlined steps to follow, and you can easily drive visitors to your website to whatever content offerings you want to direct them too.
Using Call-To-Action Buttons for Even Greater Conversions
People are very visual. When you work visual elements into your website it becomes a win/win for everyone involved. Use HubSpot's CTA buttons so that website visitors know where to go. Each one has to be created within the HubSpot portal and then you can track every aspect of the conversion path.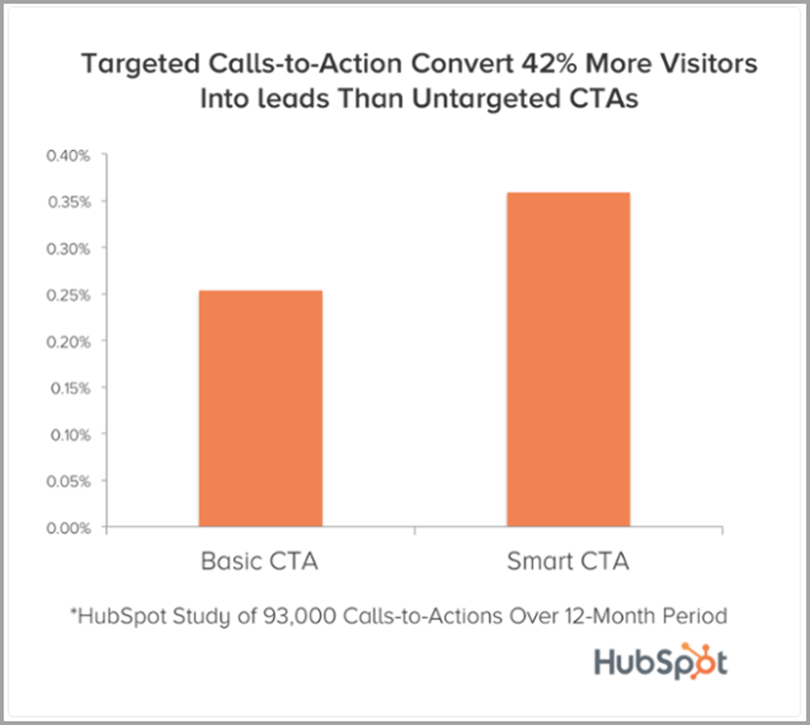 Static & Active Contact Lists
Take static contacts and create lists that you can quickly upload into the HubSpot portal. Segmented (active) lists are founded on a combination of contact property filters which you'll need to create in the tool's list area. With HubSpot, the ability to segment is dedicated to the amount of contact data stored so it is limited. Always make sure you import only essential information and then gather additional data for every contact conversion point.
Email Templates
In most cases, you'll need to recreate marketing emails in the HubSpot portal, but you can use the handy HubSpot drag and drop email editor to carry out the process. Also, HubSpot features remarkably easy to use prebuilt drag and drop templates that you can further customize for your brand. Undoubtedly the ability to customize is one of the reasons why HubSpot is so popular.
Automated Email Drips
After you complete the content for the email marketing, it's time to focus on recreating the automated marketing email drips using HubSpot workflows. HubSpot's marketing automation is impressive and one of the biggest selling points. Once you learn the perks of the automation features, you'll more than likely start singing the praises for HubSpot.
Campaign Tracking
Recreate all conversion paths using HubSpot Campaigns to organize any marketing assets and then tag them. Tie conversion path fundamentals together so you can obtain a promising idea of the marketing campaigns performance.
CMS Migration Checklist Completion
You can breathe a sigh of relief; the CMS migration checklist is almost complete. You'll just need to make note of any educational resources that might assist you if you get stuck. Luckily, you'll find a lot of good free educational resources such as HubSpot's Knowledge Base and the HubSpot Academy which provide you with a nice selection of helpful information.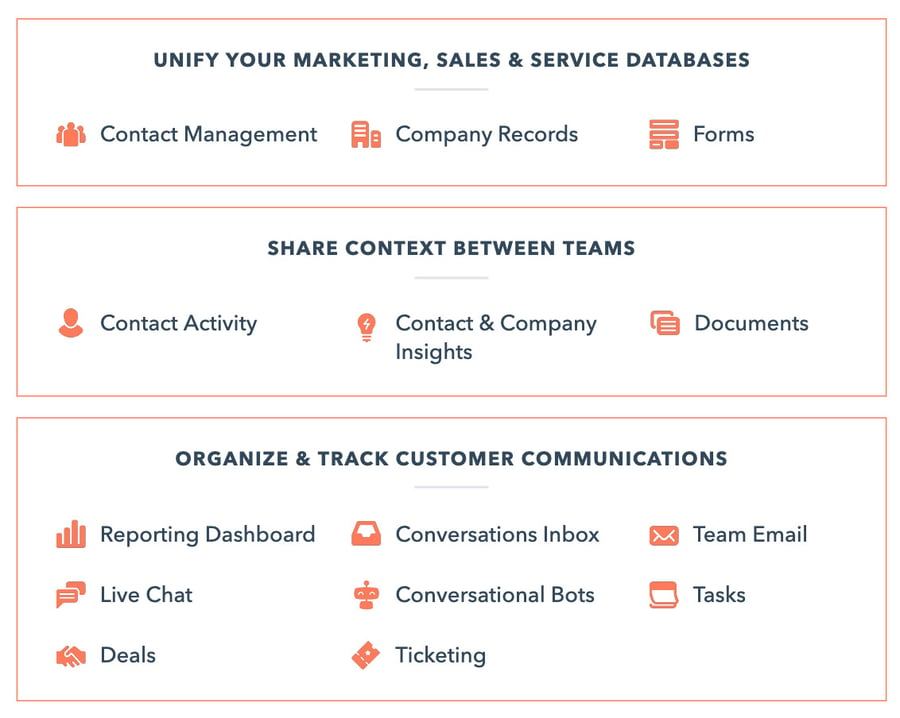 After you have successfully made it through the migration process, you'll want to take advantage of ongoing training so you can really make use of everything that HubSpot has to offer. You'll want to master the tools needed to drive traffic, obtain leads, and achieve sales so you make the most of your software investment.
What To Do Prior to Your HubSpot Migration
You probably now have your HubSpot CRM migration checklist ready and saved. Now let's look at a few steps that you need to take before you start the migration process.
Step One:

Conduct Inventory & Perform Clean Up

As you know by now, migration is tricky, and it doesn't always go smoothly, even with a handy checklist. You're going to want to create a full inventory of your organization's assets, so you don't leave anything behind. You don't want to accidentally lose or discard something important.

This step is almost like a classic 'spring cleanup' of your business database. Clean your contacts and focus on tightening up all file structures. You want to really make a fresh start when you migrate to HubSpot. Yes, you want to make sure you bring everything, but you also don't want to bring along things that are unnecessary.
Step Two:

Archive/Save Important Items

If you haven't carried out a CRM migration before then you might not know exactly what you should migrate or what you should archive. Ask yourself what you are going to use at a later date. Are you still unsure?

Then review the following to decide if you should archive or not:
Emails
HTML Templates
Smart Lists
Landing Pages
Campaign Workflows
Reports
Form Submission Data
Analytics
CTAs
Step Three:

Scheduling
Like any aspect of business, you need to create a schedule. You are going to 'pencil in' your migration process. If your database and content is large, then you'll probably need several weeks to complete the CRM migration process. You're going to run into assets that you can't transfer so you'll need to re-create them. Create a detailed project management plan for the entire migration and then draft a realistic timeline to conduct all of the aspects of the checklist.
Step Four:

Testing

Evaluate all automation sequences. Examine all triggers. You want to make sure you have tested everything before you actually cancel the service through your current provider. Basically, you are retracing your steps and comparing the new CRM to your current one to make sure that things are good, and you are confident going forward.
What to Do After Migration?
Okay, the migration is over, but you still have work to carry out! It's time to audit your work. You want to make sure that you have missed nothing. Give yourself a pat on the back because the process you just carried out was not a small feat which is why you needed a complete HubSpot CRM migration checklist. However, the complexity and size of the task means that you might have missed something so an audit is in order to check and double check your work. You can visit HubSpot Academy to work your way through the auditing process.
An audit involves the following:
Check all records, objects, properties, and associations to make sure that you did not miss anything during the migration and integration processes.
Analyze the lists and reports from your previous CRM to ensure that they have been correctly improved or recreated in HubSpot.
Conduct a delta migration to move newly modified data that might have been inadvertently left out of the migration process.
Consider CMS Outsourcing
Even with the above detailed HubSpot CRM migration checklist, you still need to consider whether you really want to carry out the task yourself or outsource it. Your website is crucial. For most organizations it is their lifeline and online presence. You and your team have probably spent years creating an impressive search engine optimization (SEO) to build robust web traffic.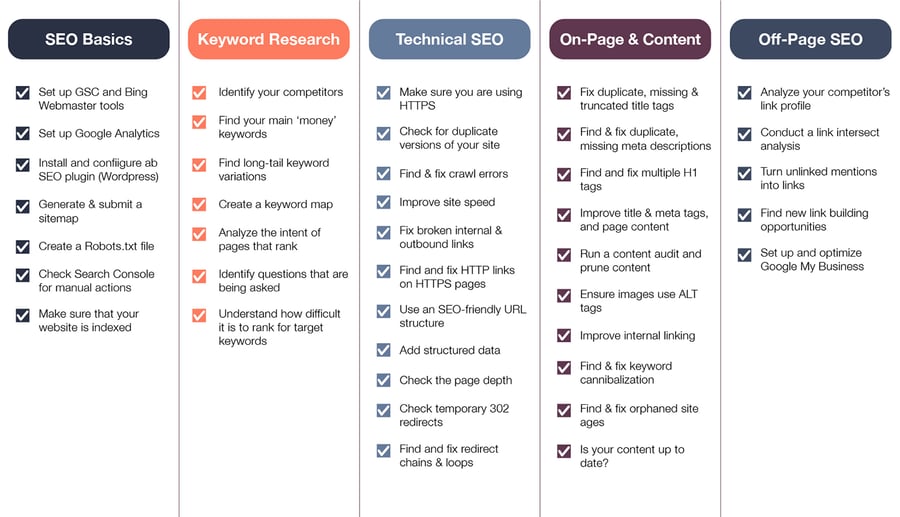 When migrating a CMS and website, you can encounter a lot of pitfalls. You might have to deal with URL structures, HTML markup, redirects and SEO technical function issues. Are you ready? What if major errors do happen?
Be honest with yourself when you ask the tough questions:
Do you have enough time to conduct a CMS migration?
Do you feel confident enough?
Is it truly the right time?
Who will you call if you run into a problem?
If you feel on the fence, then you might want to hire a company to execute the CRM migration. Yes, it will cost you money to retain the services of a skilled team, but every minute your website is down can cost you more by causing you to lose customers and potential leads.
A skilled team who specializes in migrations already knows what is at stake and how to conduct a smooth transition.
Every migration is different. The level of complexity can vary and will ultimately drive your strategy, timeline and methods which all dictate if the process ends up a nightmare or smooth and seamless.
The HubSpot migration checklist helps you create a plan so you can perform the migration and monitor your success along the way. However, if you do have reservations, you should consider outsourcing.
Possible Migration Problems
You might encounter some road bumps during the migration process. Issues do not always arise in every migration, but they can occur.
Below is a list of a few common problems to watch out for:
Create Date:

During the migration process, HubSpot does not preserve the actual creation date. Instead, HubSpot sets the create date to the import time and date. If it is important that you preserve the actual create date within your legacy CRM, then you must create a custom property within HubSpot and take the steps needed to map it. The original deal creation date is usually successfully preserved during migration without needing to custom map it.

First Conversion:

Do you want to preserve your contact's first conversion record? If so, you'll need to create a custom property within HubSpot and then map it.

Primary Contact/Contact/Connection Record:

Often several contact fields are tied to opportunities. However, only the contact object is imported into HubSpot and then associated with deals. If your opportunities (known as deals in HubSpot) have no known contact, then you'll need to clean them up prior to starting the migration process.

Est. Close Date/ Close Date:

Your CRM might distinguish between established Close Date and close date, but HubSpot only has the single property: Close Date. Only closed deals will be assigned to the Close Dates within HubSpot. You'll need to work around this by creating a field within HubSpot called Est.Close Date. After importing, you'll use workflow and map Est. Close Date to Close Date ONLY if the Close Date is Unknown.

Revenue and Deal Amount:

Sometimes during imports the Open Deal amounts are not pulled. Only Closed will have the Deal Amount shown. You can use the same tactic as the one used above in Est.Close Date/Close Date to overcome this problem.
Commonly Asked Questions About CRM Migration
Below are a few commonly asked questions about CRM migration:
Why is Data Migration Necessary?
The goal of sales professionals is to win prospects. They are always making changes to better meet their prospects' expectations and needs. Part of achieving their objective is to effectively use their CRM. If the CRM has no old data, then they cannot use it to gain past experience.
Providing organized data lets a sales team examine effective sales strategies and avoid wasting time on things that have proven ineffective. Ultimately this improves their sales capabilities substantially.
Migration to HubSpot helps empower a sales team with greater insight and exceptional tools such as the following:
Reporting Dashboards
Calculated Fields
Goals
Predictive Lead Scoring
Deal Pipelines
Email Tracking
Inbox Management
Task Organization
Call Transcription
Call Reporting
Ability to Reach Existing Leads
Personalization
Playbooks
Sales Automation
Ability to Track Past Sales Strategies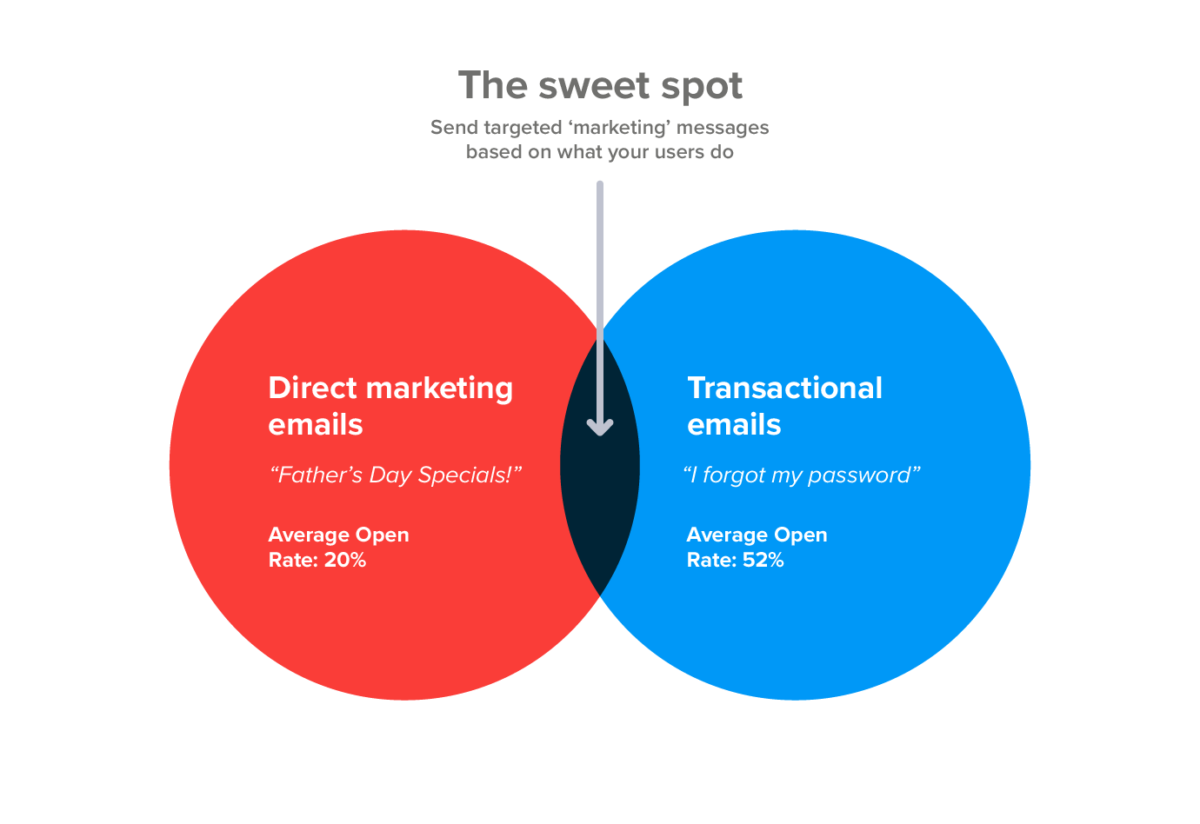 What Exactly Should You Migrate Over to a New CRM?
You might know 'why' you need to migrate to a new CRM, but you are probably wondering what you are going to actually migrate.
The main things that you will transfer during the migration process are:
Customer Information
Sales Process Data
Data Structure
The data and customer information you migrate includes:
Contact Information
Interaction History
Preferences
Demographic Information
Marketing Campaign Outcomes
Social Media Insights
Sales Cycle Updates
Purchase History
Employee Information
Tracked Phone Calls
Customer Service Information
And more!
The data structure is how you manage, organize, and modify things such as access levels and permissions. It also includes the storage of your sales cycle data and customer information. Unorganized data is generally useless, so you need to migrate the entire data structure when you migrate the data. However, in most cases the data structure is difficult (if not impossible) to successfully migrate, so you'll need to adjust everything.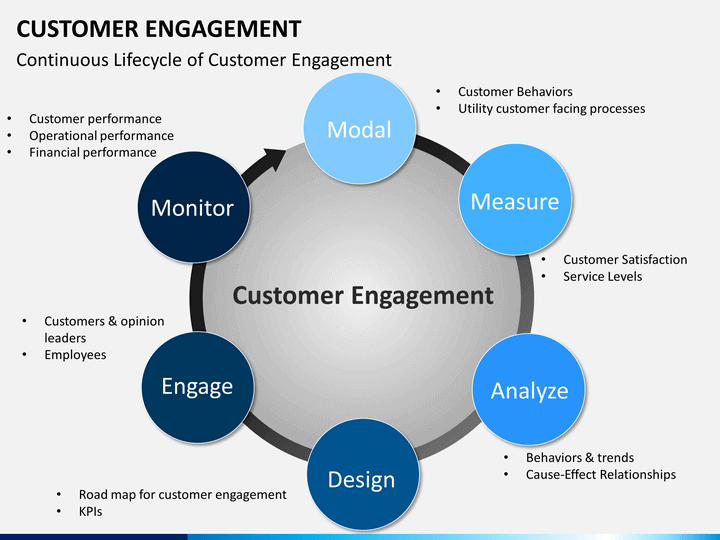 What are the Main Benefits of Migrating to HubSpot?
The below benefits are the main reasons why organizations choose to migrate to HubSpot:
All-in-one Platform
More Responsive Website
SSL Certificate (Free)
24-Hour Support
Complete Access to Template Marketplace
Website Technical Consultant that Provides Hands-on-project Management
Affordable
How Long Does a CRM Migration Take?
A CRM migration takes from one to two business days for a small business and up to two to four weeks for organizations with complex and extensive data.
How Do I Get the Most out of HubSpot CRM?
Here are a few ways to get the most out of your HubSpot CRM after migration:
Maintain a Clean Database
Use Lists to Organize your CRM
Create an Actionable Reporting Dashboard
Build an Intake and Sales Process to Help Streamline Leads
Align your Peoples to your Organization's Processes to Gain Better Team Engagement and Detailed Reporting
Free up your Team's Time by Using HubSpot's Automation
Bottom Line
You want an organization's CRM migration process to proceed like a hot knife slicing through butter. Clean, efficient, and easy without any hardships. With any data transfer, there are no guarantees that you won't run into difficulties. Things can get bumpy, and you might even have to reach out for professional help if you come to a standstill. Despite the risks, having a HubSpot CRM migration checklist ready is the first step towards success. You'll be amazed how often you'll find yourself looking at the checklist before, during and after you import your data.
Your CRM acts as the foundation of your organization. Without data, you cannot reach out to contacts, develop effective marketing, drive sales, launch advertising, reach, nurture, email, or do any other crucial functions. Your business would be dead in the water and start sinking pretty fast. You have to have a CRM you can depend on like HubSpot.
With a well-defined plan of attack and a checklist, you are ready to start your CRM migration process! Remember, if you start to falter or find yourself lost, you can always reach out for professional assistance. There is no shame in throwing in the towel and turning to the pros. However, we are confident that with the above checklist, you can manage the CRM migration to HubSpot.