This article is your ultimate guide to planning and implementing an actionable B2B website redesign strategy, approach, and action plan to implement. Also, learn actionable tips for choosing the right SaaS web design agencies to ensure your website focuses Web Design on converting website visitors into qualified b2b marketing leads to pass to your sales team.
How do I find a good custom web design company? What are the top B2B web design agencies?
These B2B website design questions we briefly explain in this article.
In 2023, more than 53% of people cited that a website's design is the #1 factor in determining the credibility of a business.
There are hundreds of B2B businesses on the web in the same industry across the country. Some are more direct competitors, others only offer a portion of the b2b services or products that your particular company offers design. It is difficult to stand out from this crowd on the b2b web. While graphics of web design are aesthetically pleasing, the sales messaging on your company's website is what gets visitors to fill- out your lead forms.
When you hire a top-notch B2B website development company you gain access to niche designers, developers, and strategists who can make your functional sales-ready website not just look professional, but focused on actual lead b2b conversion rate optimization. If a site is not easy for the potential customer to navigate to find and buy what they are after they will click away.
Going local has advantages. If your company is in Austin, TX, then it makes design sense to hire an Austin B2B web design agency that is knowledgeable about the pain points of local or regional companies of Web Design that you want to attract. More importantly, these B2B website developers are proactively keeping up to date on buying behaviors, given the way b2b companies make purchasing decisions in a post-covid environment design.
The most difficult part of generating more leads from your web design is not necessarily generating traffic but, rather keeping that traffic on the site and converting visitors b2b web to sales. A professional web design agency will help keep visitors on your site and keep them coming back.
How Much Should a Web Design Cost?
What is your time worth? While there are templates available to build a website yourself, qualified b2b website designers keep up to date with the ever-changing landscape of the internet. As enhancements arrive they can improve the functionality and usability of your site design. This means your pages will continue to be b2b user-friendly and keep customers engaged.
You can save time and energy by getting B2B web design services from a custom b2b web design firm to web design and develop your B2B website. You are an expert in your B2B business and taking time to learn other fields takes time away from what you do best. Most people would not think of preparing their own taxes.
They go to someone they can trust to do it right and do it more quickly than they can themselves. Web design is no different. If you want the best there are trained providers available.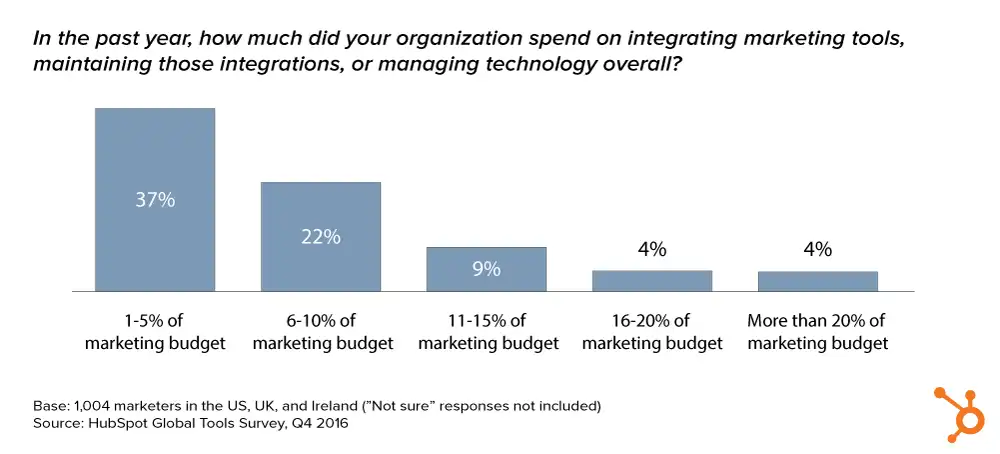 Solving technical problems with your web design can be a headache. And, it is sometimes impossible for a b2b business owner to determine the cause of the problem on their own. A skilled b2b website designer can solve this problem for you and minimize the downtime resulting in lost sales on the b2b web.
An expert B2B website designer can help you with style. They have seen many different b2b websites and they know how to make your brand look professional and inviting too. First impressions count and the image you portray on your pages could mean great success (or a dismal failure).
Over 62% of growth-oriented B2B marketers have optimized their brand's blog for mobile in order to improve SEO. (SocialMediaExaminer)
Using an amateur, friend, or family to redesign your B2B website may seem to be a cheap and easy option but in the long run, you do not get the same value for money. They usually take longer to complete the work and require MUCH more input from you.
Professional B2B web developers will understand your requirements quickly and apply their expertise to achieve the best results for your B2B business and web design. And, they won't just tick the box and move on to the next money-making opportunity, they will provide support as you need it.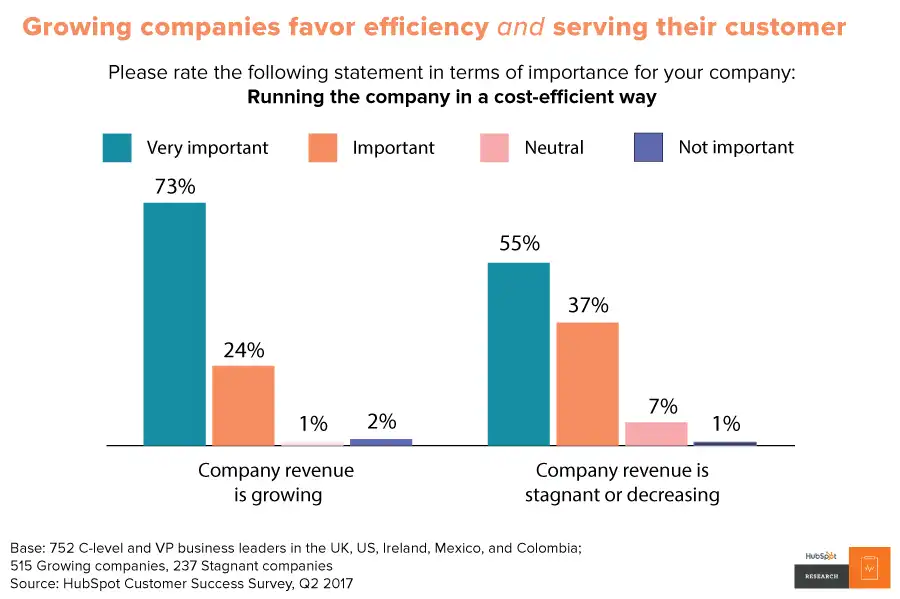 Making your B2B website user experience easy to use and navigate is a very important part of conducting b2b business on the internet. Using a skilled and practiced expert for your B2B web design needs brings many benefits. You'll receive great value for your money and a sales-ready website that will be positively distinctive from your competitors' web design.
B2B Web Design Redesign Checklist
1. Lead Conversion Rate Strategy in Design Agency
First, take a 10,000-foot view of your B2B web design approach. Are you diving back into a traditional design based on internal stakeholder visual aesthetic preferences and biased assumptions about ideal buyer personas instead of taking a data-driven approach? Or are you also having a conversation about leveraging a more agile b2b growth-driven design approach?
Today, about 97% of consumers start by researching online.
An effective lead conversion strategy fuses inbound marketing with sales processes to effectively convert leads. Most b2b strategies employ a variety of tactics such as email nurturing, behavior automation, and retargeting. Lead conversion rate optimization is not the same as lead generation (which turns visitors/prospects into leads).
With lead conversion, several stages occur:
The Potential Customer Becomes a Lead
Progresses Into a Marketing-Qualified Lead (MQL)
Becomes a Sales-Qualified Lead (SQL)
Each of the stages requires nurturing to help coax them along into becoming actual customers.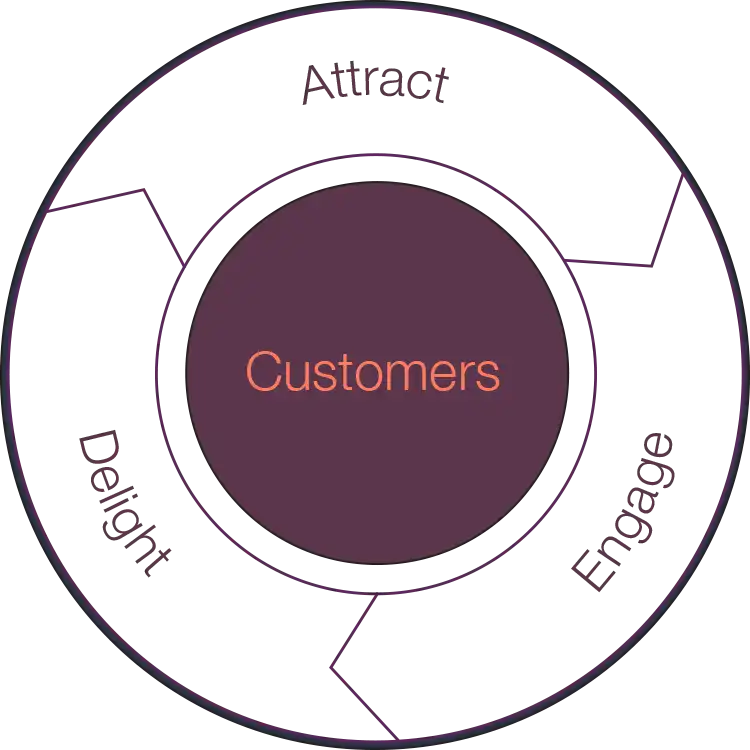 Every lead conversion strategy in b2b is different because each brand forms its own conversion path and every b2b web design agency handles the process differently in new york. A strategy is just a roadmap design with many alternate routes to arrive at the same destination.
However, there are a few tips that you can follow when developing a lead conversion strategy:
Gather Lead Information
Collect data on leads such as industry, company, source, employee workforce, and pain points so you can better meet your lead's needs. Why are your leads visiting your website? What pain points do they hope to solve? Once you have the answers, you can web design a specific conversion process.
Learn to Notice High-Intent Behavior
Learn how to tell when a lead has reached the point where they are ready to make a purchase. What behaviors lead up to the purchase? If a lead visits your b2b website just to read your blog post then they are probably not ready to make a purchase. If the same lead takes the time to look over your pricing page then they are definitely ready to be sent to your b2b sales team to close the sale.
An effective b2b marketing agency working to develop a leadership strategy will work closely with your sales team so everyone knows the signals that indicate low intent or high intent so that there is never a missed opportunity for the follow-up to make the sale.
Using a Service Level Agreement (SLA)
An SLA acts as an agreement between the customer and the business. It can also be used by digital web design marketers who are trying to align the lead conversion strategy.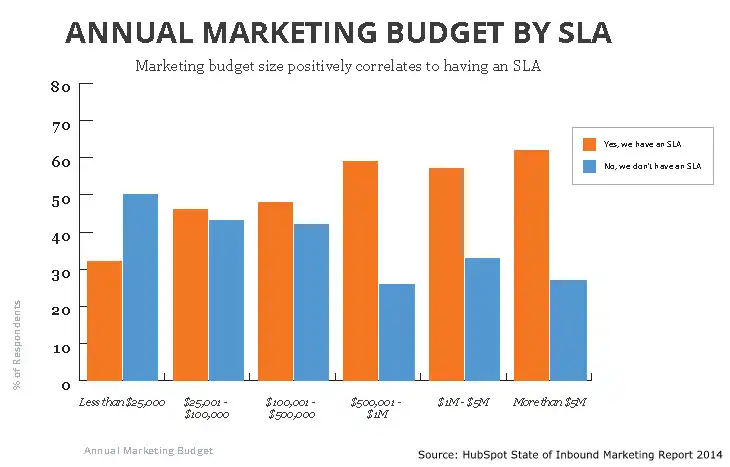 It should outline the following for each time frame:
Goals

Initiatives
Accountability
The SLA goes through regular updates because things frequently change in design.
Creating the Lead Conversion Strategy in B2B
An effective lead conversion strategy guides web design agencies the lead toward the purchase. It creates a pathway for them to follow. Along the way, you'll present offers and calls to action to make small nudges towards a final sale b2b web.
Here are some examples of lead conversion strategies:
Use B2B Website Behavior Insights
B2B marketing automation saves time and scales remarkably well. If a lead is taking the time to read testimonials on your website then they are clearly interested in your design services and products. It's time to send out an automated follow-up email to coax the lead toward a purchase. Perhaps offer them a free trial or provide a product demo of b2b web.
Activity-based triggers that generate an automated web design follow-up with a web design agency are a great tool in any lead conversion strategy.
Common behaviors to trigger automation include:
Visiting the Pricing Page
Scheduling a Product demo
Signing Up for a Free Trial
Reaches Out for Email Marketing
Asks About Product Features via Email, Chatbot, or Other Channels
Downloads a Content Offer
Reach Out Via Email
Broadly known as email nurturing, you'll use email to engage with leads in an effort to transform them into customers in new york. When using an email agency as part of a leadership strategy, you'll want to provide b2b only valuable and relevant information.
Tips to make your emails stand out:
Personalize Using the Lead's Name
Use Automation Software
Segment the List
Use Social Proof
Utilize reviews and testimonials to create a window into how customers view your services and brand. Use the information in your social media and email marketing plans.
Lead Scoring
The use of lead scoring relies on attributable lead actions to determine how far along the funnel the lead is. Sales reps can more effectively prioritize leads and carry out follow-up actions.
Use PPC to Retarget
If you have a lead that has been considering your brand then you'll want to retarget so you don't miss the opportunity. You can make new offers that align with their interests.
Thus, if you do not have a concrete online strategy your B2B business is bound to be doomed. Hiring top web design companies ensure that you can plan a futuristic online strategy that can power the growth of your business design agency.
2. Quality Site Design & Development in B2B
One of the most significant benefits of hiring top B2B website design companies is that your business can get a really well-designed B2B website. Today your website is the face of your company and your business.
The following video outlines the benefits and impact of implementing a holistic digital marketing strategy that can help turn your B2B website into a top-performing source of lead generation for your sales team.
A good b2b web design has the potential to increase traffic substantially to your website. As such, it is vital to ensure that your website design and development looks dynamic, attractive, and interesting. For this, it is recommended that you work with reputable B2B web developers who can provide quality web design and web development focused on persona-driven content.
The first step towards building a well-designed B2B website is having a deep understanding of your target audience. Your b2b website messaging and positioning it to effectively communicate and appeal to your ideal customer profile
Make your unique selling proposition (USP) clear from the start. Your USP makes you stand out from the competition and your website becomes memorable.
A quality b2b website design agency acknowledges the needs of your target audience immediately in b2b web. They shouldn't have to search or be left wondering about your products or services on the b2b web.
You have one chance to make a first impression so the visitor doesn't lose interest and navigate away from the website to go check out your competition.
Your website acts like a hook. You need to hook the visitor immediately with concise information and visuals that can only occur with a well-designed, professional website.
Top reasons you might want to re-develop & web design your B2B website by partnering with a B2B web design agency:
Stand Out from the Competition
Setting Up a New B2B
Direct Both Online Traffic and Walk-Ins
Require a Website that Follows B2B Design Practices
Current B2B Website Needs a Redesign to Stay Competitive
In a study carried out by Review24, it was found that 48% of people who visit a website rely on the design to determine site credibility.
Top considerations for quality design & development practices of your website:
Design:

A flawless web design Austin should instantly impress to inspire trust so that the visitor remembers your web business.

Color Scheme:

Most website designers pick three colors that complement each other, support the brand and remain consistent throughout the site's pages.

Search Engine Optimization (SEO):

SEO-rich content ensures your website ranks ahead of the competition on search engines.

Photography & Visuals:

Content on a website matters, but so does engaging photography and visuals. Subpar generic images appear unimpressive and negatively impact your site's legitimacy and credibility.

Topic & Industry-Related Content:

Include an about page, team bios, contact information, informational content, and blogs focused on your industry.

Professional Logo:

A professional logo coupled with imagery that impresses visitors will create a memorable experience.
Calls To Action: Keep the calls to action short and motivational with an easy-to-use button.

Responsive UX/UI Design:

The UX and UI (user experience and user interface) streamline a website for use with different mobile devices.
You might wonder how long a professional web design company will take to give your B2B website a complete overhaul for new site from scratch. The timeline varies dramatically depending on the size of your site and the scope of your site. In many cases, a redesign will take just as long as a new project. The hours involved can range from 50 to 500 hours, especially in design.

A well-designed website has the potential to increase traffic and drive conversion rates due to the optimized user interface. The designer should familiarize themselves with your target customer base in order to create a visually appealing website that will instantly grab the visitor's interest.
3. B2B Content Marketing
Savvy content marketers in b2b spend more time updating their existing pillar content, compared to writing new content assets. As they say, "content is king", it is evident that putting the right content on your website is absolutely fundamental.
38% of visitors will stop engaging with a website if the content or layout is unattractive.
If your B2B marketing content has grammatical errors and does not add actionable value to your readers, these website visitors will leave your website immediately and never return. As a result, another benefit of hiring a veteran B2B design agency is that you can get a crisp copy b2b written by professional copywriters.
Usually, a b2b website design agency will develop a content strategy that brings together all of your content b2b marketing efforts into a usable roadmap that you can follow while designing your B2B website. You'll strategize how you plan to create valuable and helpful content that engages visitors so you can convert them into leads and ultimately finalize the sale.
An effective content strategy includes:
Determining our content's target demographics.
Outlining the questions you want to answer with your site's content.
Goals of your content marketing efforts.
Determining how to make your content unique and stand out.
Channels you'll use to promote content.
Managing your content creation scheduling and publication.
Measures to take to weigh the success of your site's content.
Define Your Goals
Marketers often struggle with setting goals for a content strategy. You'll need to create a balance between the goals you set and those you achieve.
Set SMART content marketing goals:
Specific:

Create real numbers and attainable deadlines.

Measurable:

Keep track of the goals you achieve.

Attainable:

Ensure that the goals are challenging but still attainable.

Realistic:

Only set realistic goals for yourself and your team.

Timebound:

Set deadlines.
Realistic content goals include:
Generate 50 or 100 leads via content marketing.
Achieve at least 5,000 visits via an organic search.
Ensure you rank high on a specific keyword within a certain time frame.
Examine Your Buyer Persona
Before you launch your content strategy, you'll want to examine your menu b2b marketing personas and see how effective your content marketing was when it comes to actual conversions across the buyer's journey. A buyer's persona is a representation of your ideal customer that is created using market research and data gathered from your existing b2b web design agency.
To create the buyer persona use the following past customer information:
Buyer Demographics
Industry
Goals
Job Role
Challenges
Factors Impacting Decision
A buyer's persona achieves the following goals:
Assists with marketing and sales strategies.
Helps create content, messaging, product description and services.
Outline customer pain points and behaviors.
Assists in understanding prospects and customers.
Put everyone in your organization on the same page when it comes to who to target.
Create a Map of The Buyer's Journey
A b2b buyer spends a great deal of time carrying out research online before they reach out to web design and make a purchase. You'll want to know what your prospects want and forecast any potential questions they might ask so you can web design your content to better meet their needs.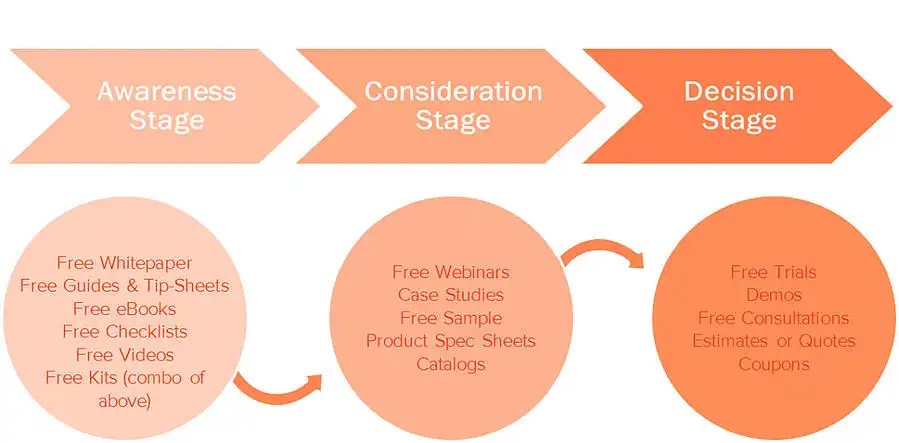 Mapping a buyer's journey enhances the buyer persona so you can ensure your content answers the prospect's question.
A buyer's journey includes the following stages:
Awareness
Consideration
Decision
During each stage, a buyer's needs and questions change. An effective b2b content strategy addresses all of the questions that occur during each stage of the buyer's journey. Providing clear and concise answers to all possible questions increases the buyer's confidence level substantially.
Hone The Brand's Voice
All successful brands have their own personality and style. You'll use a combination of voice and tone to influence the brand's personality. Always display a design strong voice and tone in your website's content. Consistency quickly becomes memorable and your audience will not forget your voice and tone.
Launch a Content Audit
Examine your site's current content. Figure out what works and which pieces your audience responds well to. If there are any holes in your content then you'll want to create topics and content to fill them. Remove any duplicate content that occurs on your website.
Organize your content based on the following:
Topics
Content Length
Tone
Relevance
SEO
Datedness
Visual Content
Create New Content
You want your website to remain fresh and vibrant so you'll need to carry out the following:
Continue to add new content to your website.
Check out the competition's content to see what appears to work and what falls short.
Carry out keyword research on content topics around.
Picking Content Types
A professional b2b web design agency picks various types of content as part of an effective content strategy:
Blog posts
eBooks
White papers
Testimonials
Templates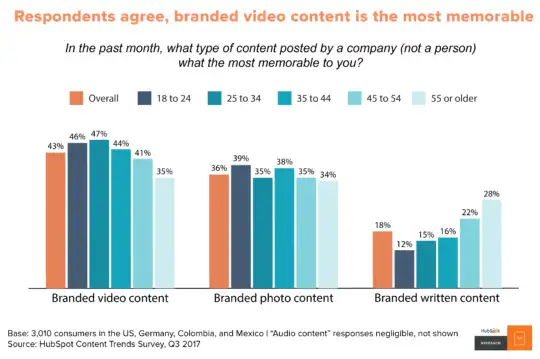 4. B2B User Experience
Today, a static website or a website that just looks good is of no use, meaning the development process. A high-quality b2b website should work for you to generate leads for your sales team.
For that, your website must engage your visitors and retain them. Hiring a good website design company will help you to include various interactive elements like videos, shares, forums, etc. according to the profile of your business in web design.
Your website acts as a foundation for all of your digital marketing efforts. A b2b web design agency will normally web design a website focused on improving the user experience by ensuring that the website is functional, useful, and helpful. You'll want to partner with an agency that stays abreast of changing digital trends so your website never seems old or outdated for b2b clients.
Whether you are building a new site or redesigning it, you'll want to focus on enhancing the user's experience in design when they visit your website design.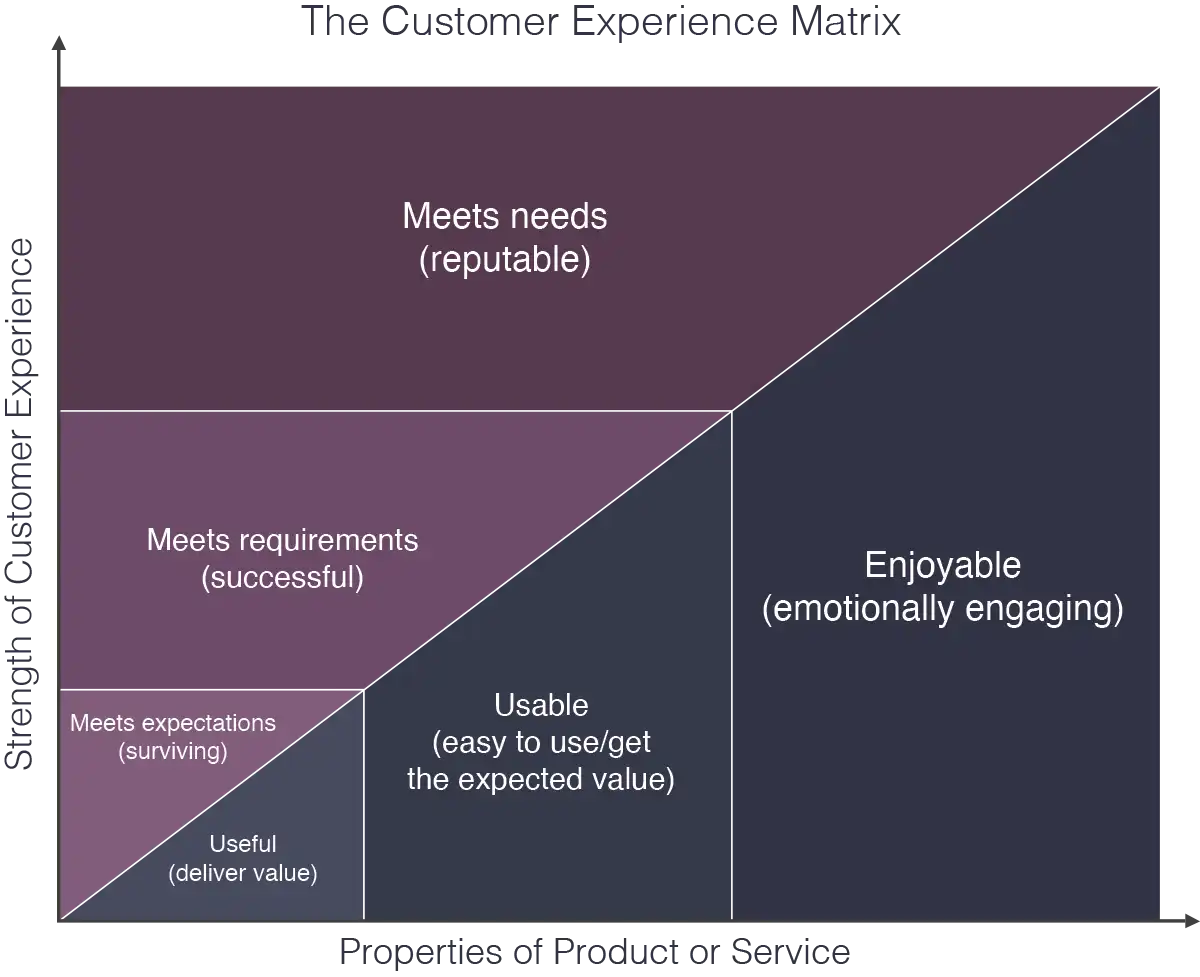 To create an optimum user experience, try to determine what problems the user faces so you can look for ways to solve the issue. Visitors come to your website for answers, services, or products so you want to fulfill their needs.
White Space
White space is a part of good web design. It helps make your content design stand out and easier to read. Crazy Egg reports that white space increases the user's attention by about 20% Use whitespace to make the website feel modern, fresh, and open. White space also helps direct a user's attention so you can support key points and provide easy-to-digest information in a very concise manner.
Optimize the Page Speed of the web
Users are notoriously impatient. They don't want to wait for a website to load. They want fast results. If they start to grow tired or frustrated because of slow load speeds then they'll bounce b2b web.
20% of users who experience an extra five seconds of load time navigate away from the site in frustration. (Section.io)
Image Compression
A b2b web design agency will focus on compressing your images to prevent them from loading on your website to speed up page load speeds.
Call To Action
All CTAs should be concise with a button. Think about the colors you use when you direct a user to click on the button. Different colors often create varying emotional responses from the viewer.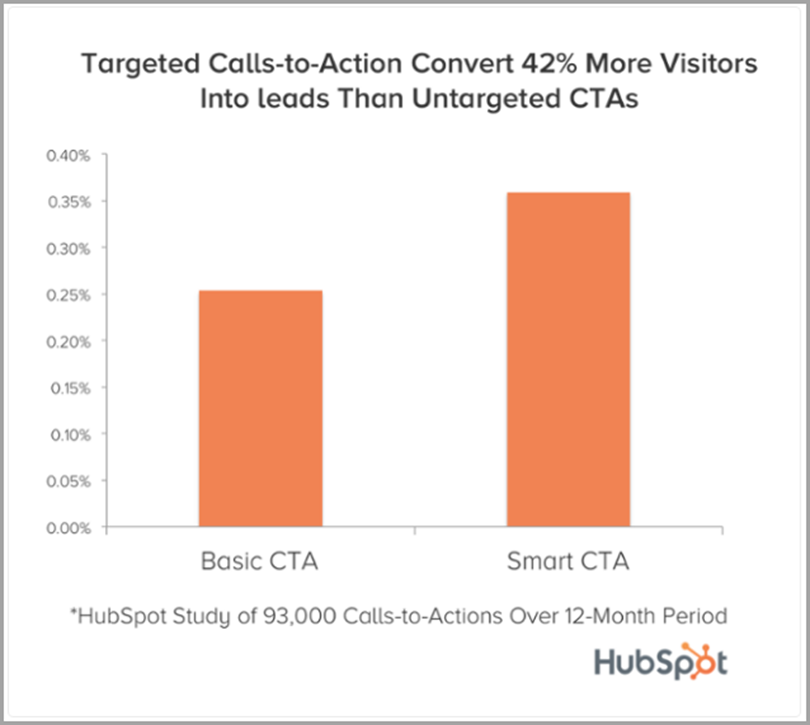 Hyperlinks
A hyperlink directs the reader and acts as a digital cue. Consider underlining the text and using different colors to draw the attention of the reader. In a study, it was found that most web users associate blue, underlined text as links to click on. When using hyperlinks, you should also consider the length of the title. A long link title is easier to see and identify as a clickable link.
Segmenting
Use bullet points to segment key information in b2b web so a user can quickly absorb the details you provide. You might also want to leave white space around the bullets to help the reader focus even better on the text.
Additional ways that a B2B web design agency will enhance the user experience include:
Use colorful, professional images.
Concise headings are rich with SEO.
Consistency on each of the site's pages (focus on the theme).
Frequently monitor for annoying 404s.
Ensure the site is mobile-friendly for every user.
5. Search Engine Optimization on Web Design
Just making a good website is not enough. It is important to promote web design to your ideal customer profile. In 2023, your company needs to shift away from a keyword focus and embrace the paradigm shift toward topic clusters, which is outlined in the awesome video below.
Ranking on search engines like Google, Yahoo and MSN is one of the best ways to get visible. Hiring a good website design agency will ensure that experienced SEO experts work to promote your website using tested SEO strategies. You can access a series of on-page and off-page steps to get a sustainable ranking.
A b2b web design agency will immediately start drafting an SEO strategy that organizes your website's content to improve your site's search engine ranking and gain a greater abundance of organic traffic.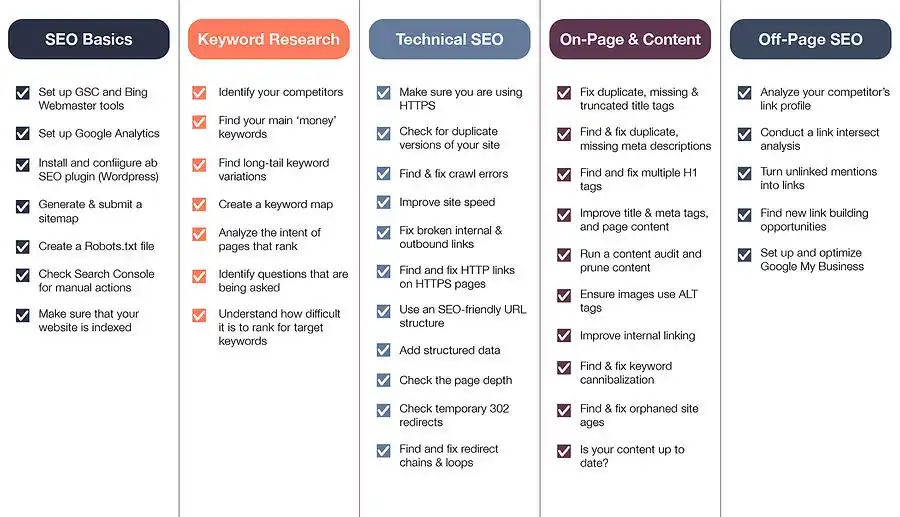 An SEO strategy focuses on creating content on the b2b web that your website's visitors are searching for. You'll want to bring all of your content together in an organized manner so that search engine bots have an easier time indexing your site and quickly start to identify it as a place of authority so your website gains better ranking.
Focusing on a Mobile SEO Strategy in Web Design
A professional b2b web design agency doesn't just consider your website's SEO, but will also start immediately developing a mobile SEO strategy. Mobile optimize your site so that all of the content is easily accessible to mobile device owners.
Mobile friendliness has never been more crucial for a website. Google reports that 61% of search queries in the United States are carried out via mobile devices.
Nowadays, Google always practices mobile-first induction. An algorithm actually uses the mobile version of a web to index and rank the pages for SERPs. If you fail to prioritize your SEO for mobile optimizations then the entire strategy will fail and your site will never pull ahead of your competition in search results in b2b web.
Mobile SEO is similar to standard website SEO but there are a few distinct considerations that a b2b web design agency will also factor in when creating a winning SEO strategy:
Page Speed
Local SEO
Responsive Site Design
High-Quality Content Viewable Across All Devices
Types of SEO to Consider
SEO optimizes b2b websites so they rank high on SERPs. Content optimized with SEO answers the questions that people have about your services or products. The content focuses on what people want to know about the design.
There are three types of SEO commonly used in an effective SEO strategy:
On-page SEO:

SEO for the site page content to boost the website's ranking.

Off-page SEO:

Links that direct viewers to the website and backlinks that link to reputable sources, which are trusted by search algorithms.

Technical SEO:

SEO for the backend architecture of the website.
Creating an Effective SEO Strategy
Below are a few steps needed to create an effective SEO strategy:
Keywords & Topics
Effective SEO hinges on keywords. Keywords are needed to achieve organic growth. You'll want to sit down and make a list of all of your content and the keywords the content of b2b web is built around on the b2b web. Create a list of 10 words and terms that are commonly used in association with your services or products. Use those words to build on.
You can use the following SEO tools:
GrowthBar
Google's Keyword Tool
SEMRush
Ahrefs
Use SEO tools to research the words and terms. You'll want to examine the search volume. Also, play with the words to come up with other common variations. The process lets you identify topics and short-tail keywords so you can then start to write content focused on the keywords like b2b design agency.
The keywords you gather are referred to as pillars and support larger long-tail keywords.
Long Tail Keywords
Develop a list of long tail keywords like b2b web design agency. For every pillar, you'll use five to ten long tail keywords that all focus on the original keyword just as b2b. You'll be able to reach a wide variety of people with different interests, questions, and concerns using the long tail keywords in your web pages and blog posts.
The long tail keywords form a cluster around the pillar post. Search engines use cluster relationships to effectively connect users to the content they seek.
With specific content, you'll more effectively meet the needs of your audience. Google will also find greater value in website design.
Use Topics to Build Pages
Use pillar topics to create a post or design a page. The pillar topic provides an overview of the topic and uses the long tail keywords and clusters effectively. The pillars act as a table of content where you can provide a description of the main topic and then have several subtopics. The topics focus on your business products, services, and needs so your prospects and customers can easily find you via search engines.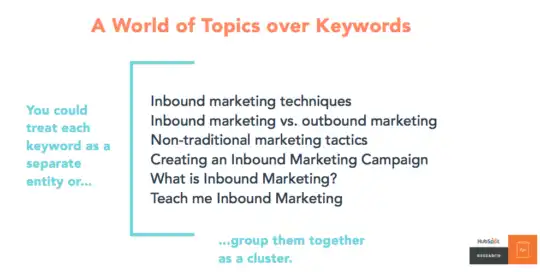 Create a Blog
Blogging has always proven an effective way to rank for keywords. The blog post serves as a new page and provides even greater chances to rank in the SERPs.
Write blog posts and expand your clusters with the following processes:
Include long tail keywords only three or four times throughout the page (never keyword stuff).
Link the pillar page to all of your topics using tags from your

content management system

or an anchor text in the article's body.
Publish the blog post and then link it to the pillar page that supports the post's subtopic.
When you connect the pillar and cluster, you let Google know that there is a genuine relationship between the long tail keyword and the article's topic so your content ranks higher.
Maintain a Blog Schedule
Try to focus on a blog post at least once per week. Write about the topics your targeted buyer personas want to consume. Address the questions that people use search engines for b2b to answer.
Link Building
Link building works for off-page SEO. You'll attract inbound links (backlinks) from other sources and direct them to your website. Sites with authority that link to your contact will impact your rankings substantially.
Compressing Media Files
Always compress media files before you upload them. Images, media, and videos are all integral parts of your website but the files are large which can impact page speed. You'll want to monitor the size before you upload them to your website. Mobile users have a hard time loading large image designs so you'll want to make them smaller to ensure fast load times. In addition, use image captions as effective SEO tools.
Monitor & Track SEO Success
You need to monitor the organic traffic to your website using web analytic tools.

Additional SEO factors to track include:
Indexed Pages
ROI
Conversions
SERP Rankings
Always Stay-Up-To-Date
SEO is constantly changing and evolving. You'll want to stay up-to-date on trends and practices.
Consider using these resources:
This Blog!
SEOBook
Diggity Marketing
Mox
SEOBook
6. Paid Advertising
If you are looking to invest in paid advertising like Google Adwords, banner ads, display ads, and affiliate marketing, a good website design agency is really your best bet.
With a paid search, experts help you in identifying the various online sites and platforms to advertise, fix the advertising budget, and generate maximum conversion rate optimization by executing paid ѕеаrсh practices. A professional web design company will certainly help you spend wisely.
With paid advertising, you buy traffic using online ads. The benefits of paid advertising include:
Greater exposure of your brand to a larger audience.
Quickly drive relevant traffic to your business website.
Use target options with paid advertising to obtain results (even on a shoestring budget).
Track and measure results so you can more clearly examine ROI.
Collect data to target more keywords.
Learn about trends and your visitor's behavior.
Types of Paid Advertising
A b2b web design firm will normally use several types of paid advertising such as the following:
Pay Per Click
Pay per click (PPC) is often referred to as Cost Per Click (CPC). The process refers to the amount of money spent whenever a visitor clicks on an advertisement. The amount can vary depending on which platform you are using. PPC effectively targets search engine users because the links often look similar to something they are trying to find with a search.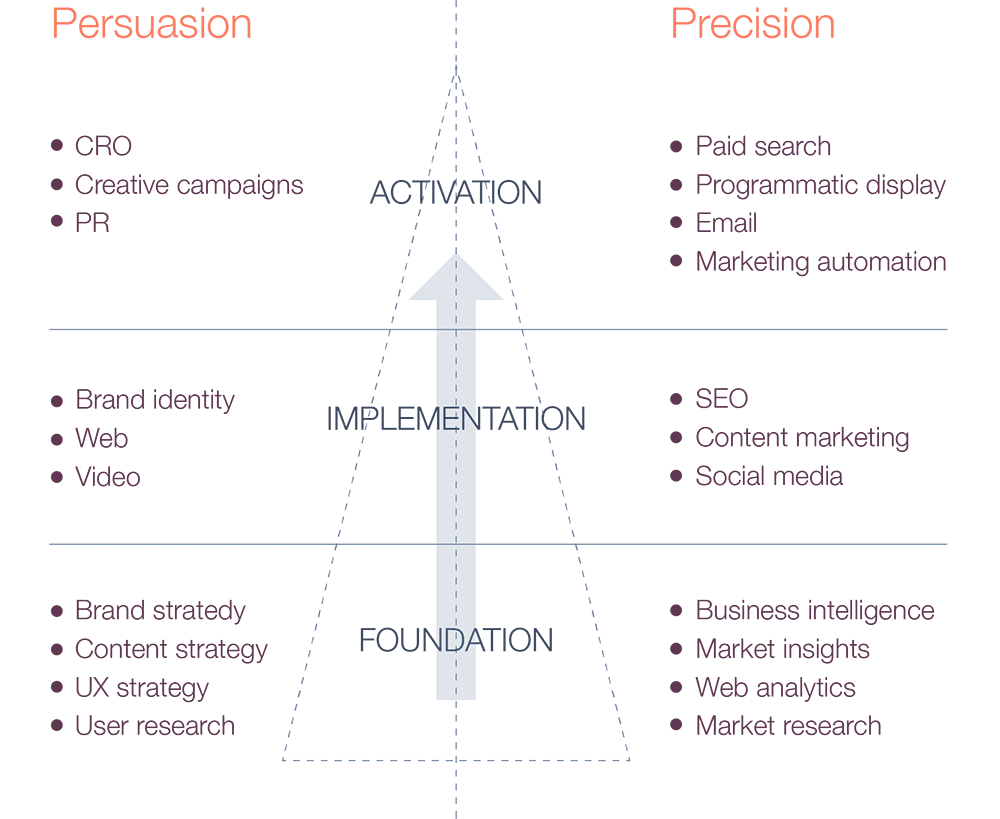 Google AdWords is one of the most widely used PPC platforms followed by Facebook Ads.
Pay Per Impression
Pay per impression (PPI), pay per thousand impressions (PPM), and cost per thousand impressions (CPM cost per mille) are all often used interchangeably. The process refers to the amount of money paid every time your ad is displayed a thousand times. With this method, you are only paying to have the ad displayed and not actually clicked upon.
Which One is Better: PPC or PPI?
Both are effective but as with any advertisement option, each one has its pros and cons.
The cost of PPI is usually the most affordable because you're only paying for views.. However, PPI does not guarantee that your ad will be shown the number of times you have paid for. It also does not measure if the viewer clicks on the ad in the b2b web.
PPC lets you easily keep track of the ad's effectiveness. You also only pay for the actual clicks but it can quickly become expensive if you are competing against a variety of advertisers for the ad space.
Google AdWords
The biggest PPC platform is Google AdWords. It works relatively simply:
Pick the keywords or key phrases that you want to use in your ad.
When a consumer carries out a search, Google will look for the AdWords (keywords and key phrases you used) and will then display a set of ads on the search results page.
A consumer will see the ad in the search results and click on it.
Google bills you when the click occurs.
You can also pay to show up higher or more frequently using Google AdWords' PPC platform.
Paid advertising is one tool used by B2B web design companies to help drive traffic to your website.
7. Social Media Marketing
With unprecedented popularity garnered by social media platforms like Facebook, Twitter, LinkedIn, Stumble-Upon, etc, social media marketing of b2b web has become extremely important. Hiring a good b2b website design agency will help you implement regular social media campaigns that will certainly help in branding and digital marketing.
Is it time to fine-tune your social media strategy? If so, then you'll want to take a hard look at your design agency and business goals to discover how social media marketing fits in with your game plan.
The leading reasons that B2B businesses turn to social media are the following:
Increases Brand Awareness
Fosters Community Engagement
Drives Traffic to Your Website
Grows Your Audience
Generates Leads
Secures Sales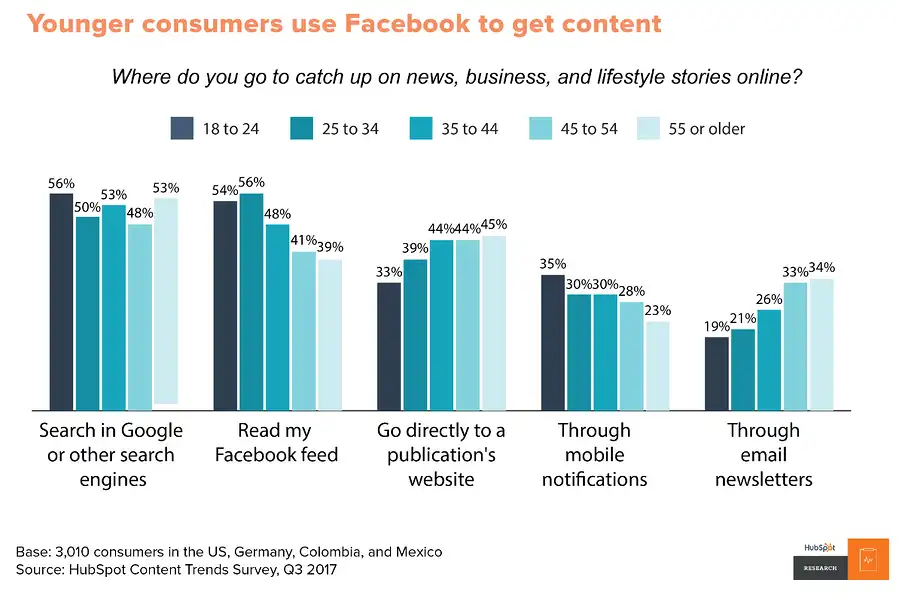 Taking part actively in the b2b social media community helps spread the word about your organization and build a loyal following. You can also further your brand's reach and give it a true personality. Often a b2b web design company or agency also offers digital marketing services.
Research Your Target Audience
Social media demographics vary.
You'll want to familiarize yourself with the different platforms to truly reach your niche targets:
Facebook and YouTube are great to reach high earners.
Generation Z and Millennials regularly use Instagram and YouTube.
Pinterest appeals to women and is a great place to reach social shoppers.
LinkedIn calls to well-educated individuals and lets you target industry specific audiences.
Facebook and Twitter are also both ideal social media platforms to reach particular niches.
Any social media marketing strategy should focus on the data.
You'll want to analyze the social media metrics and web design to achieve your goals.
Reach:

Reach refers to the users who actually see your post. How often is your content actually appearing in the feed of users?

Engagement:

The number of times that your followers engage with your content so you know how well your audience is interacting with your brand.

Clicks:

How many times does a user click on your content or account? Track the clicks per campaign.

Hashtags:

What hashtags are used with your brand? How often are they used?
Creating Engaging Social Media Content
Any successful social media strategy involves creating engaging content. You want to reach and intrigue your followers.
Consider the following social media considerations:
Stories & Time-Sensitive Posts
Stories are remarkably popular and they are a great way to reach followers who have a fear of missing out (FOMO) on a social media post. Consider posting content of web that is both interactive and can't miss hot topics. These types of posts keep your brand design always fresh in your audience's minds.
Use stories to take your followers behind the scenes in your organization. You can actually take them on a journey to get to know your brand better and meet your team.
Short Form Video
Short videos are booming with Instagram and Facebook reels. People have notoriously short attention spans so short videos have proven very appealing.
Personal Posts
Many brands want to appear personal and personable so they share posts that appeal to the human side of their followers.
Post to Engage
Many suggest posting in the evening to gain a wider audience, but what if your sales team does not reach out and communicate when they post at a particular time?
Enlist the assistance of social media and community managers to figure out when is the best time to post to engage based on your particular business goals or products. Remember, it's always important to engage after you post so time does matter.
8. Actionable Website Analytics with B2B Web Design
Working with web design companies helps you monitor your site and digital marketing methods constantly and optimize. B2B website design companies have web analytic experts who use specialized web analytic tools to generate reports and dig into data to secure critical insight.
Site analytics are an important component in growing your business.
With website analytics you use actual reports to discover the following about your audience:
Behavior
Age
Gender
Geographic Location
Number of Times They Have Visited Your Website
Popular Content Visited
Traffic Source
Total Conversions
Browsers Used
Operating System
Language
Leads
Social Media Likes
Email Open Rates
View Count
Length of Time Spent Per Page
Exit Pages
Conversion Rate
Devices
Using the above website analytics helps your business grow. If you get to know your website visitors then you can further enhance their experience so your sales team can actually close the sale. Are a large portion of your visitors using a mobile device? Then you'll want to focus on making your website even more mobile-friendly.
If you are running a global b2b business then you'll want to familiarize yourself with the geographic location of your audience and their preferred language so you can create site translations to make things even easier for your visitors.
Learning about the age and interests of your visitors lets your b2b web design firm further customize the site to become even more useful and interesting for your site's biggest demographics of web design.
Focus on Your Best Content
With website analytic tools such as MonsterInsights or Google Analytics, you can find out which content receives the most visits, the average time spent on the content, and the bounce rate of b2b web. You can then analyze the data so you can further optimize and hone the site to generate even better engagement.
Remember to add call-to-action buttons, purchase links, and more to boost your website's conversion rate optimization even further. You might also want to update your landing pages using the latest information or give each one a complete rejuvenation.
With analytics, you learn exactly what content of web design on your website works the best so you can further boost your site engagement and gain even more customers.
SEO & Website Analytics
As mentioned previously, SEO is crucial for any successful website. Using website analytics gives you a window into the success of your SEO of web design. Create targeted content to gain even greater visibility with search engines. You can also use the data to keep track of the success of your backlinks and referrals.
Track eCommerce Metrics
What are you selling? Physical goods? Online services? Software? Whatever your site is selling, your sales report is one of the most important analytical tools in web design you'll need. You'll want to find out your eCommerce metrics such as revenue, conversion rates, referral sources, top products and more. Compare all analytics either weekly, monthly, or quarterly so you familiarize yourself with various trends and the success of your website.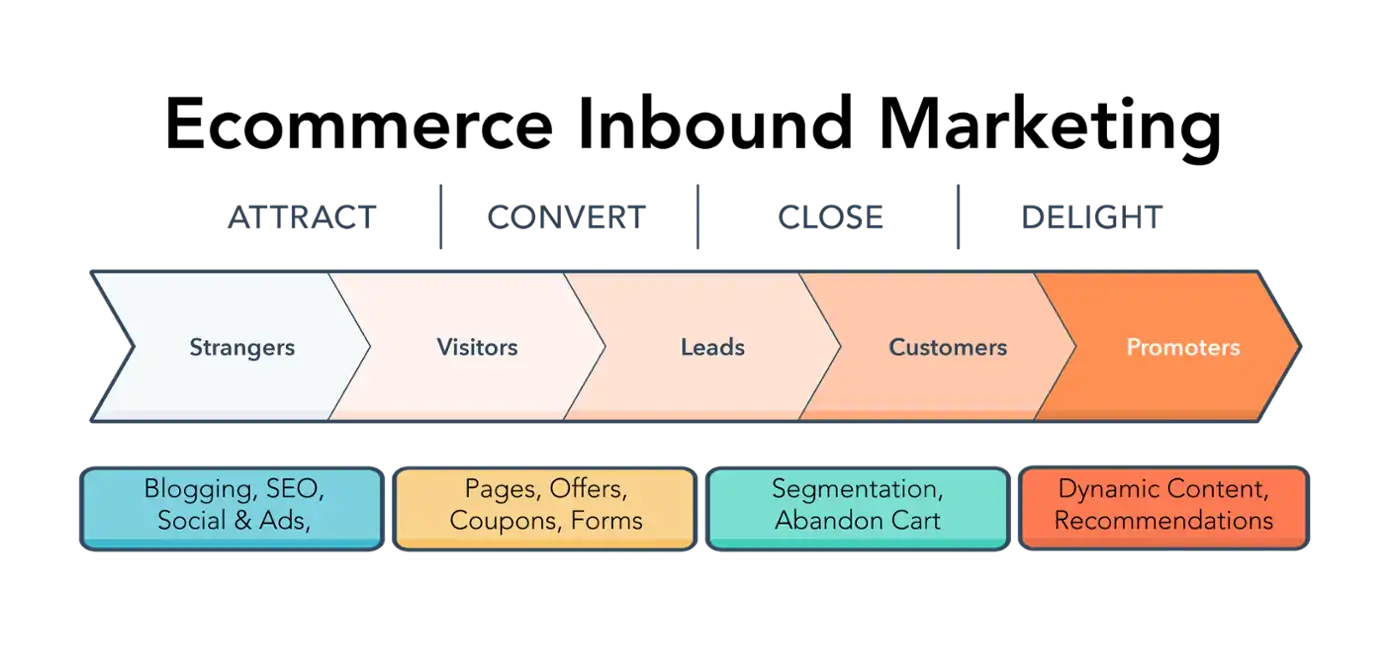 9. Lean On Experts
Hiring good B2B web design companies ensures that a team of experienced online professionals works for your business. A good team of B2B clients user experience designers, developers, copywriters, and marketers is essential to power your business online.
One of the most important investments you'll make is with a professional b2b web design company. No matter what your industry, niche, or field, competition is great and only growing. Your organization's website is a crucial component in your future success. You need to ensure that the site is visually appealing, easy to navigate, and mobile friendly.
If you are operating on a shoestring budget, you might try to build your own website. However, hiring a B2B design agency is actually one of the best investments you'll ever make in your business. Ultimately, when you lean on experts, you'll end up saving time and money plus you won't experience the ongoing headache caused by a DIY site.
With b2b saas web design agencies, you'll have access to strategists, designers of b2b web, and developers who all work together as a team to provide you with a polished and professional site.
When hiring a B2B web design agency, remember that not all are created equal. You'll want to do your groundwork to figure out which agency best fits your business needs.
Ask B2B web design companies the following questions:
What platform do they use for b2b?
Will they use search engine optimization?
What is their plan to convert visitors to buyers?
Do they use web analytic tools and if so, which ones?
Do they regularly work in your industry or niche?
Does the team understand your web design, brand, and voice?
Does their experience meet your needs?
How do they carry out the collaborative process?
What is their project management process?
What is their fee structure?
Are fees based on inputs, or outcomes/results?
Will they provide frequent updates and communications every step of the way?
Does the team train your sales professionals and staff on the ins and outs of the newly developed site?
Are necessary updates included for the ongoing functionality of the website?
Will they present a portfolio with aesthetics and examples that fit your industry?
Examine their previous sites to see if they are visually appealing and contain truly engaging content. All content on the b2b websites should be free of grammatical errors and typos.
Take the time to read testimonials and ask for references before making a decision. Remember, picking a B2B agency is not a decision to take lightly. You'll want to compare various prices and packages plus interview a variety of designers before making a decision.
When you make the choice to partner with a B2B web design company, you'll enjoy the following advantages:
Your website messaging will align with particular buyer personas
Increased brand awareness through pertinent insights.
Improved ROI, in the form of more traffic filling out lead forms.
Generate more leads that convert to solid sales.
Build online credibility with potential customers.
10. Stay Ahead Of Competitors in B2B
How often do you look at the content and overarching user experience of your competitors' websites? Ideally, this should be done every few months. This will help provide actionable insights into digital marketing efforts your competitors are investing in.
Hiring a professional B2B website design agency helps you to stay ahead of your competitors. Specialized b2b companies are always in sync with the latest b2b web design trends and technologies and in turn, implement them while working for their clients.
The digital era moves fast, and customers' expectations continue to grow. To stay ahead of the competition, b2b companies have to evolve and use the latest technologies and tools. Brands have to focus on providing a premium digital customer experience to b2b clients and continue to offer innovative service. Your website acts as a valuable tool to set you apart from the crowd.
When designing the site, you'll want to consider the following ways to stay ahead of the competition:
Familiarize Yourself with the Competition
Yes, you need to regularly spy on your competitors of b2b to see what they are doing. Whether you are new to the business, or your organization is established, you'll want to regularly conduct competitor research so you can remain ahead.
Discover who your competitors are.
Look at your competitors' social media strategies.
Learn your competition's digital marketing tactics and how to use them.
Identify what is lacking in your competitors' marketing strategies.
One of the best ways to start learning about the competition on b2b web is to visit their social media accounts. You'll see who their target customers are and how they engage with them. You'll also discover their brand voice so you can see how it stacks up against your own.
When weighing the competition, you are not just looking at their strengths but also their weaknesses. If you examine the big picture, then you can devise a concrete strategy of web design on how you are going to spring ahead of them and become a leader in your niche or industry.
If you are not just competing online but also in brick-and-mortar establishments then local SEO is crucial. Modern consumers use their mobile devices to perform local searches for businesses. They want to quickly get the answers they seek and find an establishment or service provider who will meet their needs.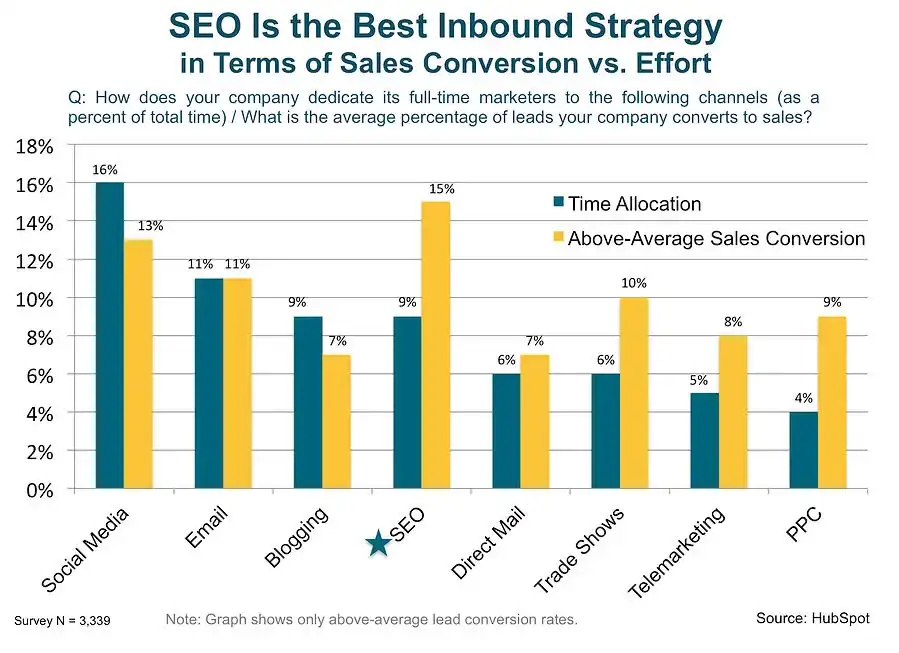 You'll want to ensure that your local SEO optimization is tip-top b2b to spring ahead of the competition. Claim your spot on Google My Business too. By creating a GMB profile, you'll ensure that your business becomes visual on local searches plus Google maps. Local customers can also leave reviews coupled with star ratings.
Explore the Competitions Innovative Perks
Look at the innovative perks your competition is using such as AI-Powered in b2b web chatbots or voice search optimization. You might even want to try ephemeral content which is visual content that is only available for 24 hours and launched via a photo, live stream, or video. It has become exceedingly popular on social media platforms and web design and reaches millions of people.
B2B Web Design Agency TakeAways
Having a good-looking web design cannot be counted anymore in 2023. There are many competitor websites in your market, but only a few stand out. The 'Effort' here does not refer to a huge capital investment but is built on b2b web design best practices, even if using an open-source content management system. This refers to a composite of ideation, understanding, strategy, perseverance, user experience, your company's communicated industry expertise, research on ideal customers, and capital - something which is achievable only through a veteran b2b website design agency.