Search Engine Optimization (SEO) is one of the most rapidly changing strategies in modern digital marketing. As a marketer, it is vital to keep in mind that SEO is only a top of the funnel tactic and does nothing to nurture leads through your sales funnel.
Only 29% of people want to talk to a salesperson to learn more about a product, while 62% will consult a search engine
With that said, most SEO professionals these days may be falling behind heading into 2021 because tactics that worked a few years ago are not as effective.
Some, many still fall into old-school ways of thinking and ignorantly engage in ineffective tactics like keyword stuffing and writing for robots. Google featured long-tail content at a growing rate, so make sure your blogging content strategy focuses on pain points of your ideal customer, not an SEO checklist.
If your blog posts actually provide insights to the reader, they are more likely to click your call to action button and convert into a marketing qualified lead.
Not only are new and more effective strategies created every day, but search engines are also changing just as often. Search giant Google is not only trying to create a more accurate and helpful search experience, but it is also always trying to weed out those sites that are trying to game the system.
The truth is, well-structured, high-quality content is going to win the search game from now on. However, that doesn't mean we can forget about SEO. As we refocus our efforts in this blog post on content that will be favorably indexed and show up high on search engine results pages (SERP), we need to remember that other marketers will be doing the same thing.
90% of searchers haven't made their minds up about a brand before starting their search.
Every last detail counts when it comes to on-page SEO. HubSpot put out a really great SEO playbook for 2019 and beyond that is worth reading. Also, we want to be sure we aren't inadvertently doing something that will cause search engines to discount our otherwise excellent content.
In other words, SEO is just as important than ever, and, if we want to succeed, we need to keep up.
Best Organic SEO Techniques for 2021 To Grow Traffic
1. Develop Valuable Content
Since I already mentioned the importance of high-quality content, we will start there. These techniques teach you how to increase organic traffic. All current SEO techniques are based on the idea that you are starting with content that people will want to read.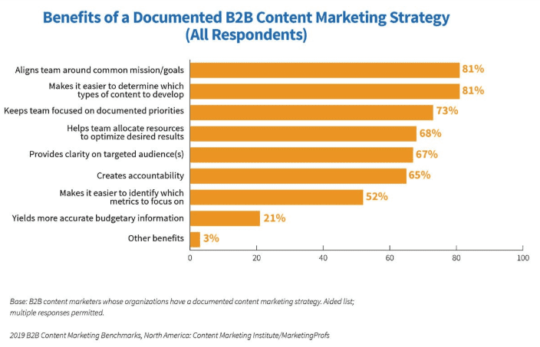 Gone are the days where you could fool the search engines using nothing more than SEO tactics like keyword stuffing or inbound links all having the same anchor text.
As a marketer, if you start by researching, developing, and publishing content that is valuable to the people you are looking to reach, the rest of these techniques are just ways to help that content reach your customers.
More is better when it comes to being helpful.
On average, posts that secure and maintain the #1 spot in Google search tend to have at least 1,200 words or more and are rich with sharable multimedia.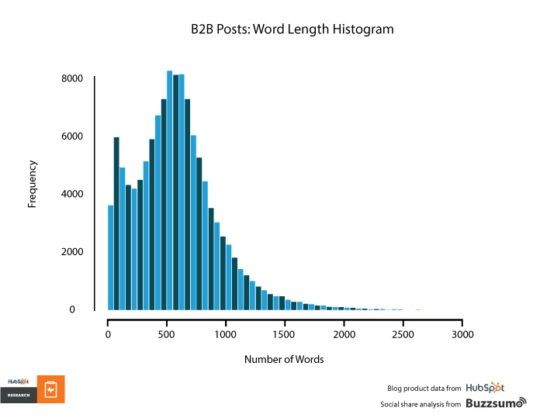 The beauty of spending more time in your keyword research is that you also start to look at PPC vs SEO and find as you rank higher, your PPC costs go down. This takes more than keyword research (which we will discuss below).
It takes an attempt to truly understand your potential customers and know what sort of information may draw them to your website and into a relationship with your business.
2. Leverage High Intent Keywords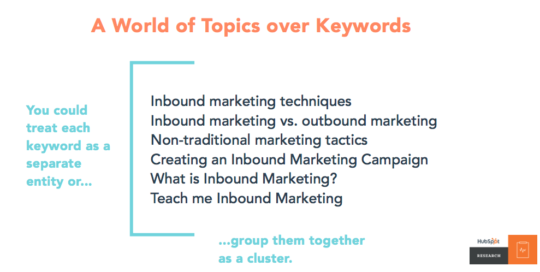 The days of picking the right keyword and stuffing a page full of it are gone. First of all, that type of writing won't do much to attract organic traffic and convert potential customers once they reach your page.
Second, search engines are getting smarter and may penalize that type of behavior. That doesn't mean we should ignore keywords, they're still a valid strategy to grow traffic.
Quite the opposite. We need to think a little more deeply about them. This is the ideal time to step back and align your content marketing strategy with your keyword strategy by shifting from keywords to topic clusters since the way people search has changed.
These changes in search behavior have a significant impact the way that your company should be creating persona-driven content in order to attract and convert your ideal customers into marketing qualified leads.
For instance, as voice enabled searches are becoming more commons with the rise in Amazon Echo dot being used in homes and offices, the nature of your on-page SEO needs to change if you want to continue growing traffic.
Leveraging LSI keywords can have a significant impact on your rankings. Primarily, leveraging LSI keywords in your blog posts are vital to better help Google search engines which terms are conceptually related phrases that provide context into the nature of your blog posts, beyond your top set of anchor text used throughout your articles.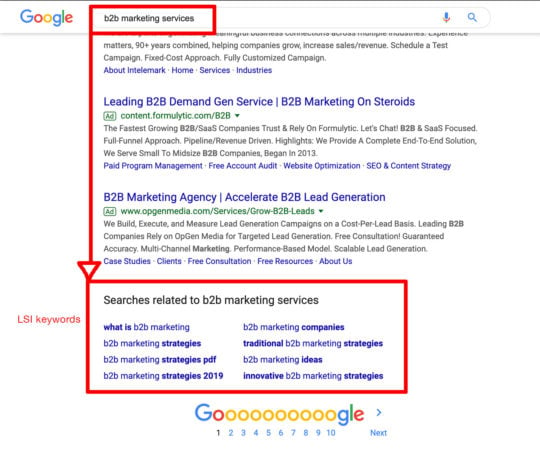 Ranking for keywords is critical, but we need to make sure that we are ranking for the right keywords. It takes a little more research to determine the intent behind a keyword search.
Just because a particular word or phrase shows a lot of search traffic doesn't mean the users searching that term are interested in what we have to offer.
3. Page Titles and Meta Descriptions
Once you have the right content and the right keywords, it is time to make sure nothing is getting in the way of our work being discovered by search engines. While the days of stuffing page titles and meta descriptions with keywords is over, it is still essential to properly label content for proper indexing.

A meta description is meta tag that acts as a 150 character summary that summarizes the content of a webpage so users know how relevant your content is to what they are looking for.
While this may seem obvious and basic, too often these are auto-generated by staff looking to move onto the next task, leaving a gap for optimize for optimal conversions. This slips right over a vital opportunity to give search engines a relevant summary of your content.
4. Create Niche Backlinks
Backlinks may be the least popular topic in SEO, but they are a critical component in how to grow organic search. Google and other search engines place a significant priority on high quality niche backlinks, which have a high domain authority. Some sites may stay at the top of SERP despite weak content and poor SEO if they have enough high-quality backlinks.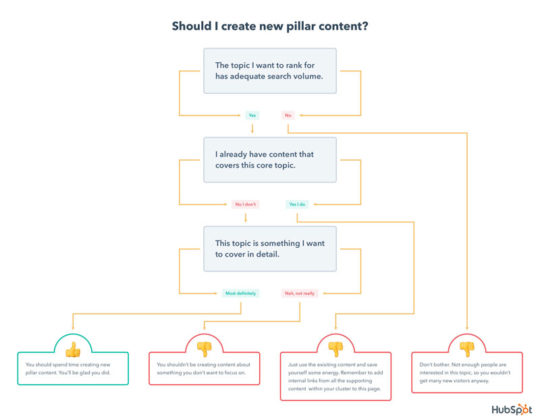 However, many digital marketers still ignore this technique because it is also one of the hardest things to implement. As part of your overall SEO plan, you should have a backlink strategy.
The essential part of this work goes back to the need for valuable SEO content. If you want your best chance at earning highly relevant backlinks, create the very best content available for your preferred keywords.
Other tactics include finding regular opportunities to guest post on sites in your industry and using sites like HARO (Help a Reporter Out) to get your name out in other publications.
5. Optimize Images
Failing to provide adequate metadata for images is another place where marketers are failing to get the most out of their content. The image title and alt tags are indexed by search engines. This means that adequately labeled images can be found through image search and add to the overall ranking of the page in text search.
Start with the naming convention. Your keyword can be included in your image name as well as the alt text and caption. Just be careful to use relevant images and not resort to keyword stuffing in your image tags.
6. Maximize Site Load Speed
It would be a shame to do everything else right and still receive poor search results due to something as mundane as site load speed. However, this often overlooked factor impacts the way your site is indexed.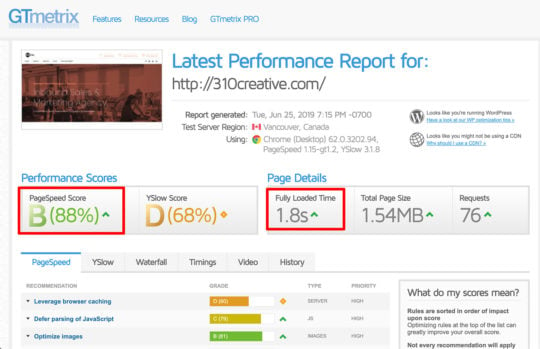 Using a low-cost website host can often be the culprit for slow load speed, but it is also essential to check all aspects of the site, especially image sizes that often slow load times. We love GTMetrix for load speed testing and finding ways to make pages load faster.
7. Optimize for Mobile
With search engines like Google taking mobile responsiveness into account in search rankings, it is especially critical to be sure your site is mobile friendly. And don't just trust your developer or responsive template.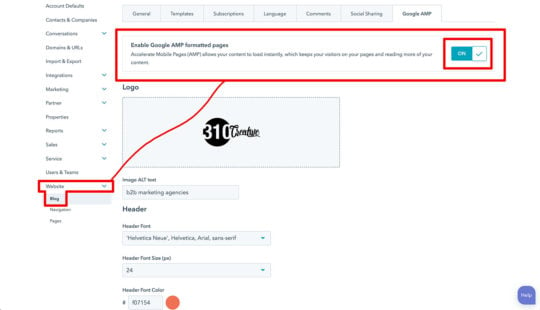 Double check how the website and pages look and function on different devices. Even if Google marks your site as mobile responsive, if it is difficult to read or navigate, users will spend less time on your page impacting your search ranking.
8. Data-Driven Approach
Even if you are paying attention to and following the latest SEO techniques and strategies, you won't understand the impact if you are not consistently reviewing the data.

Be sure to look beyond the surface metrics and drill down into things like click-through-rate (CTR) to ensure that your impressions are turning into clicks.
Key Takeaways
High-quality content that is useful to your prospective customers is still the most important thing when considering the effectiveness of your SEO efforts.
If you follow the actionable tips above, you can rest assured that your rankings will improve and withstand major Google algorithm changes because you will have followed these actionable best practices.
However, staying up to date with the latest SEO strategies and techniques will help ensure that the content is as visible as possible to search engines. While content will remain king for some time, the intricacies of SEO will continue to evolve.