Search Engine Optimization(SEO) is one of the most rapidly ever-changing strategies heading into 2023. As a marketer, it is core web vitals to keep in mind that SEO is only a top-of-the-funnel tactic and does nothing to nurture leads through your sales funnel. If you are wondering what are the top search engine optimization techniques, then
Only 29% of people want to talk to a salesperson to learn more about a product, while 62% will consult a search engine
With that said, most SEO professionals these days may be falling behind heading into 2023 because tactics that worked a few years ago are not as effective. It's important to stay up to date on the most effective organic B2B SEO techniques by following up-to-date SEO best practices.
Some, still fall into old-school ways of thinking and ignorantly engage in ineffective tactics like keyword stuffing and writing for robots. Make sure your SEO content strategy focuses on the pain points of your ideal customer, not an on-page SEO checklist.
If your pillar blog post actually provides insights to the reader, they are more likely to click your call to action button.
Not only that there are new and more effective SEO strategies and most effective SEO techniques created every day, but search engines are also changing just as often. Search giant like Google is not only trying to create a more accurate and helpful search experience, but it is also always trying to weed out those sites that are trying to game the system.
The truth is, well-structured data and high-quality site content is going to win the organic search game from now on. However, that doesn't mean we can forget about Google's Search Engine Optimization technique. As we refocus our efforts on this blog post that will be favorably indexed and show up high on search engines' results pages (SERP), we need to remember that other marketers will be doing the same thing, and often savvy SEOs are gamblers that are willing to go against the grain to gain really good data points on what moves the needle on both rankings and actual conversions.
90% of searchers haven't made their minds up about a brand mentions before starting their search.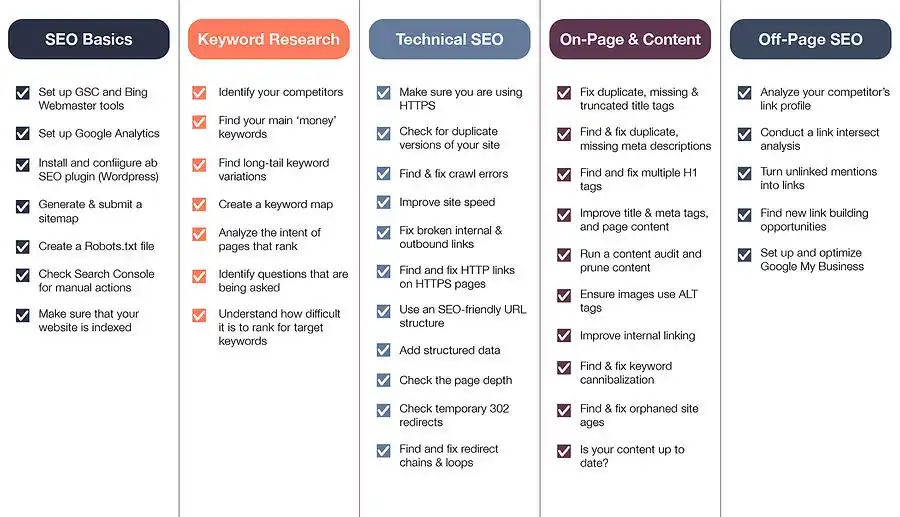 Every last detail counts when it comes to on-page SEO strategy and advanced SEO techniques. HubSpot put out a really great SEO playbook for 2019 and beyond that is worth reading. Also, we want to be sure we aren't inadvertently doing something that will cause search engines to discount our otherwise excellent content optimization. In other words, surgical on-page optimization most effective SEO technique that can make the difference between which page organically ranks in the top 3 vs bottom of page one.
The list below breaks down the most effective organic SEO Techniques to grow your website traffic in 2023.
1.

Refine Persona-Driven Content Strategy
A new piece of content in real estate is not always a good thing. The surgical messaging techniques within your organic content plan teach you how to increase the effectiveness of your B2B SEO strategy for your website. All current organic SEO strategies in marketing agencies are based on the idea that you are starting with new content that people will want to read. The chart below outlines a scalable buyer's journey framework that is actionable enough for optimizing content throughout your sales process for you to walk away with insightful pointers on how to refine your messaging across the buyer's journey.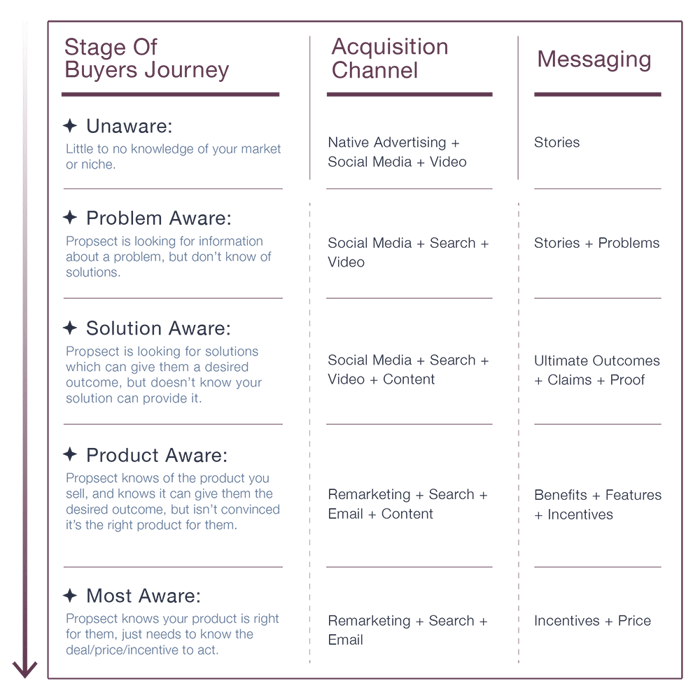 Below outlines the vital importance of refining your brand messaging and brand awareness and positioning using SEO techniques across your buyer's journey:
Reach your target customers with persona-driven

existing content types

that are relevant to their interests
Optimize content to increase website traffic and leads through high-quality, and

engaging site content
Boost SEO rankings with well-optimized content that is tailored to your audience and

vice versa

Save time and money by outsourcing your B2B SEO

technique

needs to the experts at Persona-Driven Content
We recognize this is a crawl, walk run approach, which is why we want to emphasize the most effective SEO techniques and featured snippet brand awareness and brand mention that your ultimate goal should be to have your actual website messaging that brand mention change based on a users location, lifecycle stage, lead stage, referral source, device type or any granular CRM segment.
The screenshot below shows how our own home page has two variants. The organic SEO strategy is showing the text changing based on website traffic from a stranger, or Google search engine marketing qualified lead. The logic is that your sales-ready website messaging should not be showing the same messaging that a stranger sees to a sales-qualified lead at the bottom of your ever-changing sales funnel.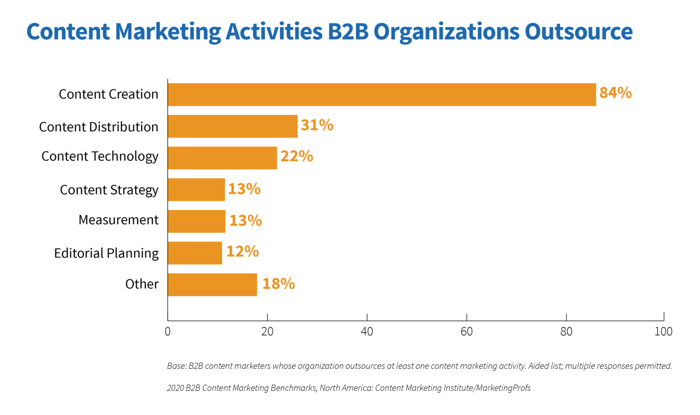 Gone are the days when you could fool the Google search engines using nothing more than best SEO practices that look like keyword stuff, link building, or overusing internal links in landing pages and external links and featured snippets to your site. Having highly valuable content is an important part of your SEO techniques. B2B SEO strategy can help drive traffic, continually refine your conversion rate optimization testing strategy, and ultimately increase top-line revenue.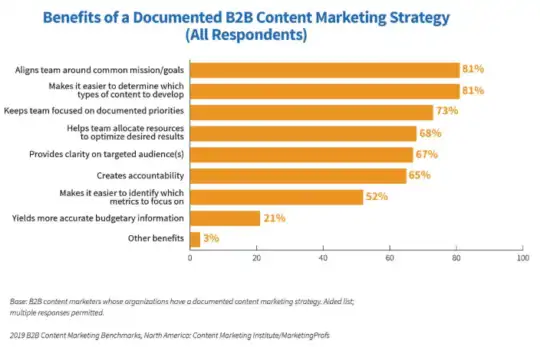 It's important to know who you're writing for when you create valuable content. Knowing who your audience is and relevant keyword gaps allow you to better understand them and create persona-driven content that they will be interested in. Furthermore, featured snippets, optimized content, and anchor text can now be personalized and segmented, which can really increase your leads and conversions.
As a marketer, if you start by researching, developing, and publishing content types on featured snippets that are valuable to the people you are looking to reach, the rest of these advanced search engine optimization techniques that work are just ways to help that content reach your customers.
More is better when it comes to being helpful.
On average, posts that secure and maintain the #1 spot in the Google search console and Google rank brain tend to have at least a word count of 3,000 words or are rich with sharable multimedia such as charts, stats, quotes, videos, and downloadable content improve organic SEO. While you might not think putting a relevant youtube video on your blog post adds value, it is actually one of the greatest impacts on increasing dwell time. Think about it, If someone watches a five-minute video on your site, featured snippets, your page SEO metrics will greatly increase.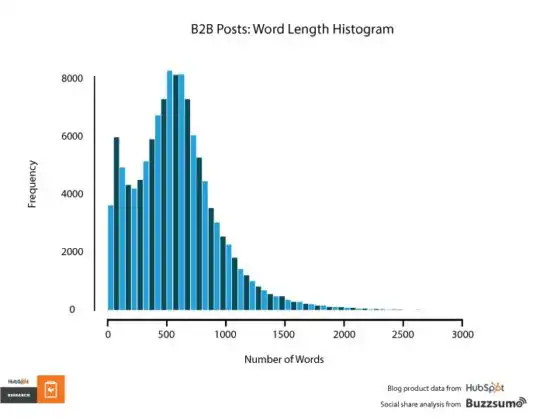 The beauty of spending more time on your target keyword research is that you also start to look at PPC vs SEO techniques and find as you rank higher, your PPC costs go down. Ever changing the first page takes more than keyword research (which we will discuss below.) It takes an attempt to truly understand your potential customers and know what sort of information may draw them to your website and into a relationship with your business.
2. Leverage High Intent Keywords
The days of picking the right target keyword without regard for appropriate Google search console intent and stuffing a page full of it are gone, looks like well over a decade ago. First of all, that type of writing won't do much to attract target audience website or guest blogging traffic to your website featured snippets and convert potential customers once they reach your page experience.
It's pretty obvious to website viewers when the article or blog is written for Google search engine marketing rather than a human. Most people think high intent keyword and long tail keyword means head search terms, when in fact a lot of long tail keywords have very high commercial intent, due to the granularity of the contest.
For example, when keyword phrases that include prepositions like "best" or "buy" often also have a low search volume, but a high CPC rate. The way to get a CPC rate tells you that companies who know SEO strategy, and who throw money into ads are finding traffic on those keyword phrases that are designated commercial intent or transactional intent. The long-term keyword research you did months ago is frankly out of date. You should be using SEO techniques and trying to identify keyword gaps across your buyer's journey, on a monthly basis.
The screenshot below shows what keyword optimization we needed to make to this very post that you are reading to align with a long-term optimal page experience. These delicious keyword-level insights come from surferseo.com which is an incredible way to get surgical with your on-page SEO strategy on featured snippets beyond any keyword tool we have ever touched, making it easier hands down.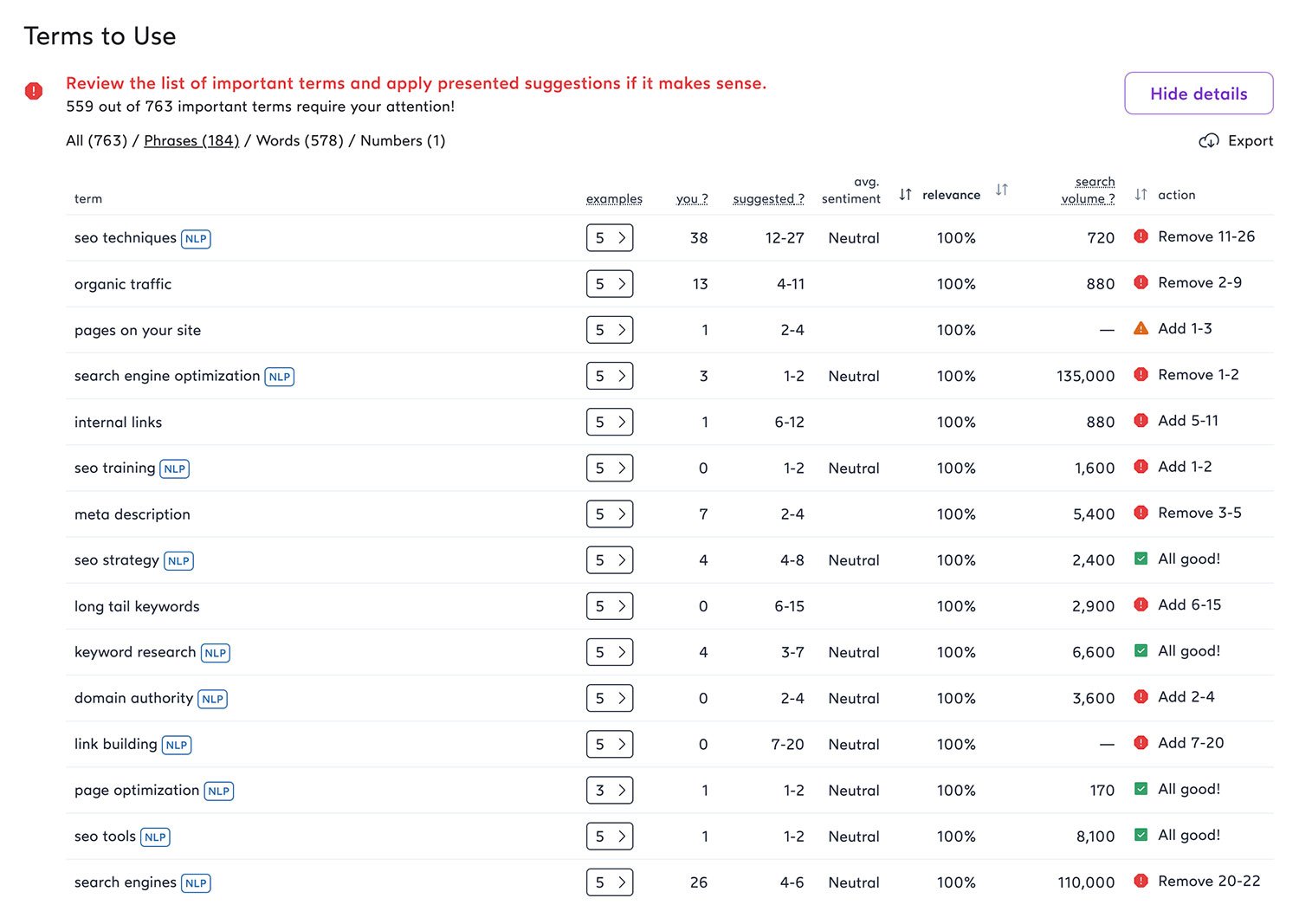 Stuffing websites full of keywords and not using authentic SEO techniques is a great way for visitors to immediately leave your new site because it shows frankly a lack of SEO knowledge and underscores that you are sadly writing for crawl bots, who improve organic SEO, not humans who align with your buyer personas. This can actually do much more harm than good if all that time, effort and energy was a waste of time. Often a surgically placed long tail keyword ranking is not viewed as stuffing because they are blended into a sentence, with the goal of being easy to read. The first page can be measured by a very high bounce rate.
Second, search engines are getting smarter and may penalize that type of behavior. That doesn't mean we should ignore appropriate keyword research, they're still a valid content strategy at the top of your funnel to grow your companies website traffic and are one of the most successful organic effective advanced seo technologies on the featured snippets and as long as Google values authoritative content ;)
Quite the opposite. We need to think a little more deeply about them. This is the ever-changing ideal time to step back, Use new SEO techniques, and align your new content marketing strategy with your keyword strategy by shifting from keywords to topic clusters since the way people search volume has changed over the past few years, due to shifts in buying behaviors.
These changes in search behavior have a significant impact on the way that your company should be creating persona-driven existing content in order to attract and convert your ideal customers into marketing-qualified leads. For instance, as important page voice-enabled searches are becoming more common with the rise in Amazon Echo dot being used in homes and offices, the nature of your on-page SEO strategy needs to change to make sense if you want to continue growing traffic to your website.
Below highlights the huge benefits of SEO techniques used in keyword research for leveraging high-intent mixed with long tail keywords:
Increase organic blog traffic by targeting users who are already interested in what you have to offer.
Identify high-intent

keyword difficulty

and phrases related to your industry, product, or service.
Craft content that resonates with your audience, and converts browsers into buyers.
Boost ROI on your marketing campaigns by aligning your

new content

with user intent and

user agent
Leveraging LSI keywords can have a significant impact on your rankings. Primarily, search engines leveraging LSI keywords in your blog post are web vitals and featured snippets to better help Google search engines and Google rank brain and Google ads whose terms are conceptually related phrases that provide context into the nature of your blog posts, make sense beyond your top landing page set of anchor text used throughout your articles. The screenshot below shows relevant long tail keyword examples.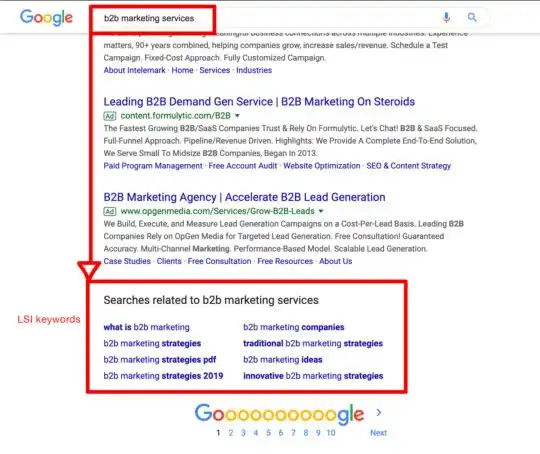 Ranking for keywords is critical, but we need to make sure that we are ranking for the right keywords. It takes a little more research to determine the intent behind a keyword search. Just because a particular word or phrase shows a lot of search traffic doesn't mean the users searching that term are interested in what we have to offer.
By appropriately leveraging LSI keywords, your existing content marketing teams will be able to:
Targeting high-intent keywords in your

search engine's

pillar page funnel content centered around the desired intent.
Reach more prospects by ranking for the right long tail keywords across each stage of your buyer's journey.
Boost your website's visibility with persona-driven pillar content that is appropriately targeting the correct user intent.
Increase traffic and

Google sees

lead form conversions with an effective keyword research strategy.


Keep in mind, it's important to write for your viewers, and not just the search engines. Keyword stuffing does much more harm than good, including affecting your bounce rate. Each page should have one solitary focus phrase, which Google sees, greatly helps plan out your topic clusters covered at greater length in the following section below.
3.

Leverage Topic Clusters
What are SEO new content clusters? A new content topic cluster is a group of related content pieces that all center around a specific topic. The idea is that each page is written around one Google wants single target keyword, with the appropriate search intent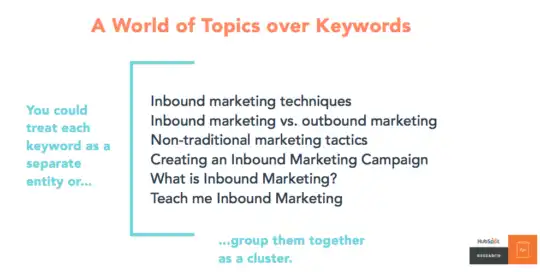 Content clusters are a great way to help Google understand how your content complements and also delineates. By following these tips, you'll be well on your way to creating a successful content cluster of your own, which is one of the most important and battle-tested to improve organic SEO tactics.
These efforts that rely heavily on keyword research also help delineate overlapping content that may be touching on the same topic (e.g. B2B marketing), but those might be separate pillar posts attacking different parts of your digital marketing funnel. Writing a pillar post around competitive phrases with high commercial intent has wildly different posturing when it comes to messaging.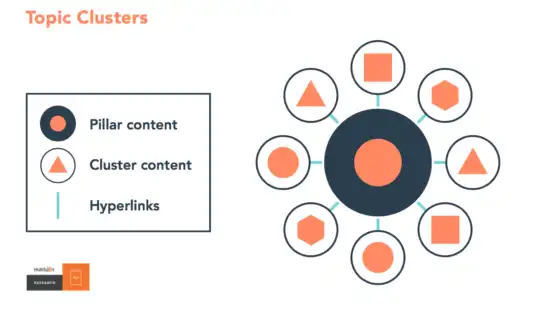 Instead of just searching on pages for a focus keyword semantically related to the topic of your particular blog post, google now looks for synonyms, variations, and internal linking topics answers to common questions. As a result topic clusters are becoming more important in organic search engine optimization strategies and internal linking. That is why savvy SEOs are spending hours every month refining existing pillar post content, multimedia, videos, charts, stats, and quotes with different techniques to continually improve the user experience.
Also, look at what types of content are ranking. For instance, if you are searching for a top-of-funnel phrase, you would expect to find an authoritative piece of content rather than a page to fill out a form or buy something.
All of the content in the content topic cluster should be high-quality and add internal and external links to each other. Not only does this help Google understand what your website is about, but it also helps give your readers the information they need on a given topic. When done correctly, content clusters can be a powerful tool for boosting your SEO and driving traffic to your website.
If you're only optimizing for content clusters and topics, you could be missing out on valuable niche traffic. To make sure you're not missing any opportunities, organic SEO method considers also optimizing for niche keywords. This way, you can attract more targeted visitors who are more likely to convert.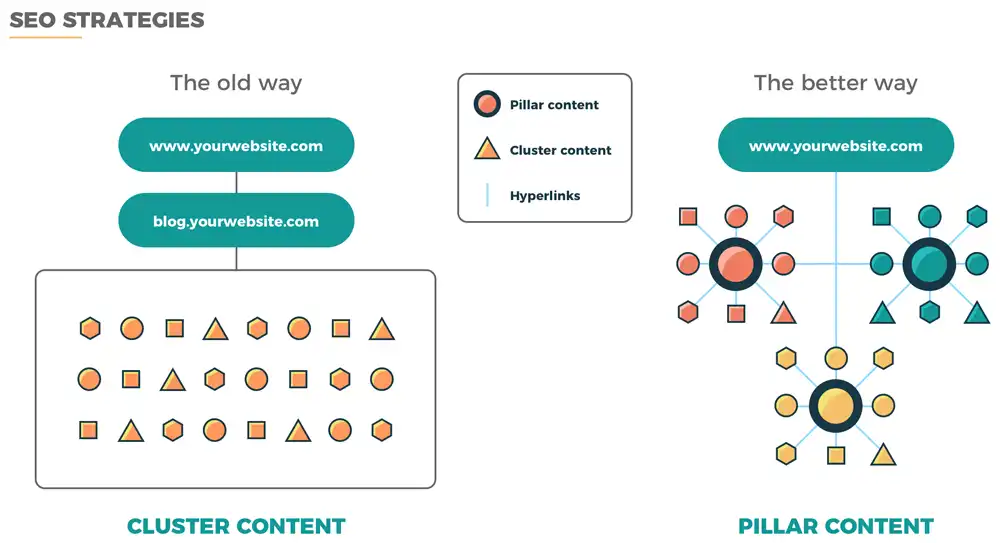 Appropriately leveraging SEO topic clusters and internal linking can help you gain the following key SEO benefits:
Gain an unfair advantage over the competition by using content topic clusters to dominate your industry's organic rankings.
Attract more website visitors through higher click-through rates and search traffic.
Distributing link equity and

internal linking

accumulated through link-building campaigns to your other relevant internal pages.
Stand out from the clutter with well-optimized, relevant content that Google will love that also raises domain authority.
Save time and energy creating dozens of pieces of content that all achieve the same goal of driving traffic to your site.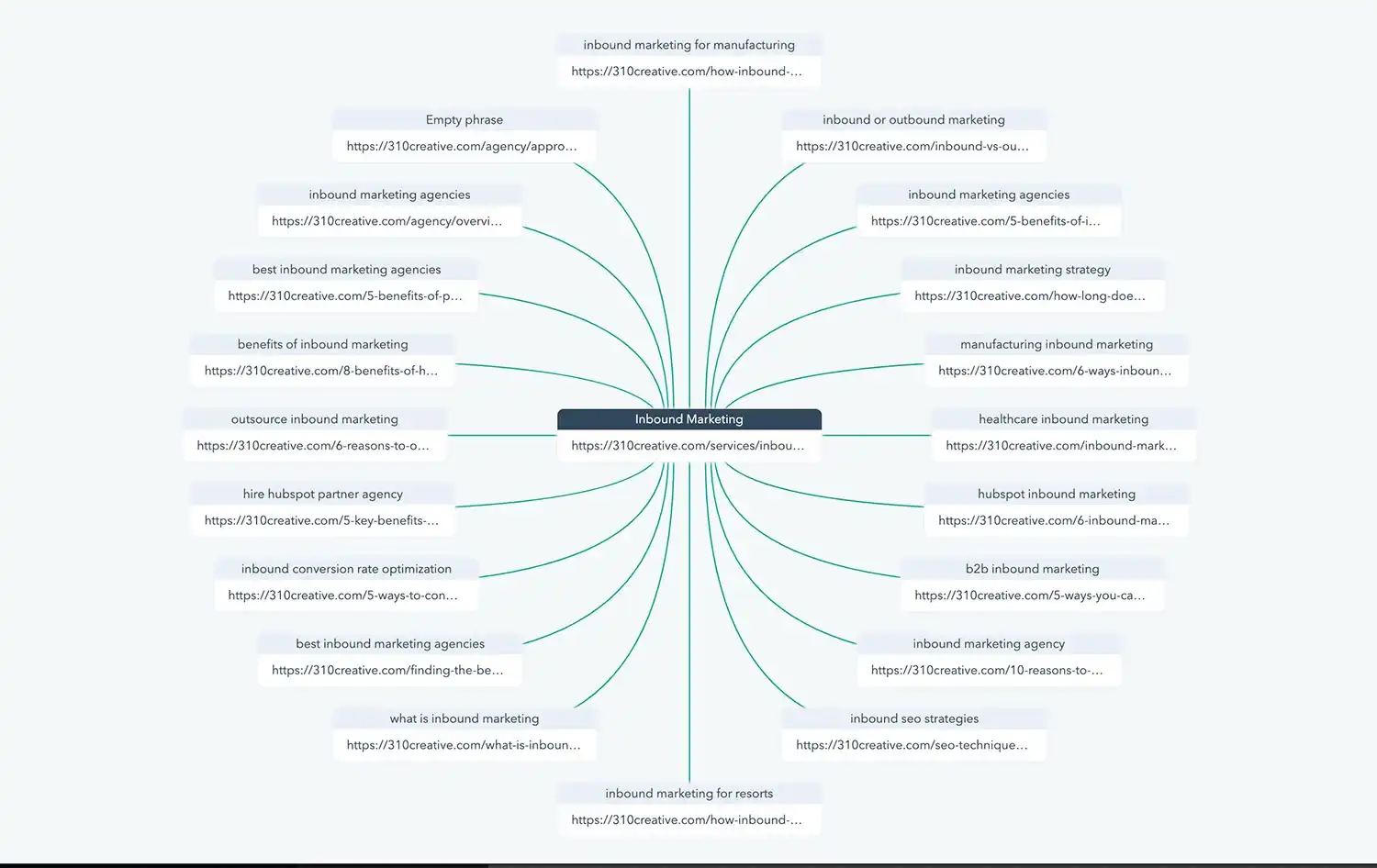 Where should you start when it comes to SEO and content?
One approach is, to begin with, topic clusters.
Topic clusters combined with surgical keyword research is a way of organizing your content so that each topic is clearly defined and related to one central theme. This can help search engines better understand your content, and it can also make it easy to read for readers to find the information they're looking for. Additionally, this helps to carve out contextual delineation in your content, given you can have a topic around B2B marketing and serve a totally different pillar post, based on Google wanting the "intent" of the focus keyword for each respective page or post.
Do your research:

The first step is to do your research and identify the topics you want to write about. Once you've done this, you can start to brainstorm ideas for content that would fit into each cluster.



Create high-quality content:

The next step is to create high-quality content that is relevant to your topic. This content should be well-written, informative, and engaging. Remember, the goal is to position yourself as an

SEO expert

on the topic, so make sure your content reflects that.



Promote your content:

Once you've created your content, it's time to promote it! Share it on social media, send it to your

outreach email address

list, and do whatever else you can to get the word out. The more people that see your content, the better chance you have of driving traffic to your website.

To get started with topic clusters, first, choose a central theme for your website or blog. Then, create individual pieces of content that focus on specific topics within that theme. Make sure to internally link these pieces of content together, so readers can easily navigate from one to the other. By shifting from keywords towards topic clusters, you can help improve both the SEO of your website and the user experience for your readers by using SEO techniques.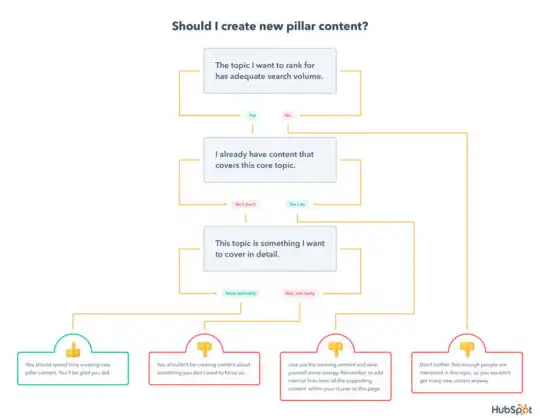 Topic clusters are an important part of SEO techniques, and they can be a great way to help Google understand your content. By creating clusters around specific topics, you make it easier for your new pages to index and for Google to rank them higher in a particular search result page and publish content. If you're not sure where to start or need help getting started, our team of experts is here to help with target keyword research to stand up the most effective SEO topic clusters. Let us know how we can partner with you to create a content strategy that will improve organic SEO and your website's ranking and visibility online.
4. Leverage Schema Markup Types
Schema markup is simply a type of code that helps Google and Bing understand the content on your website and what your content means to website visitors. This also helps to enhance the appearance of search result pages. Google has an online resource gallery called: Search Gallery and Rich Results. Your code can be tested at validator.schema.org.
What is schema markup?
Schema markup is a type of microdata that can be added to a website to improve its search engine optimization. There are three main schema types: microformats, RDFa, and JSON-LD. Microformats are the oldest and most well-supported type of schema markups.
They use simple HTML code tags to mark up data, and they are supported by all major search engines. RDFa is a more advanced type of schema that uses XML attributes to mark up data. It is supported by most major search engines, but it is not as well-supported as microformats.
What is type in JSON Schema?
JSON-LD is the newest type of schema markup. JSON Schema is a specification for JSON-based data structures. It defines several different types of JSON objects and specifies how each type should be structured data. The most basic type is the object, which consists of a set of name-value pairs.
Each name corresponds to a piece of data, and each value can be any valid JSON data type, including another object. Other types include arrays, which are ordered lists of values; strings, which are sequences of characters; and numbers, which are numeric values. JSON Schema also supports null values, which represent missing or unknown data. By specifying the types of data that can be stored in a JSON object, JSON Schema helps to ensure that data is consistently structured data and easy to process. Below is a screenshot showing our own FAQ schema displaying organically.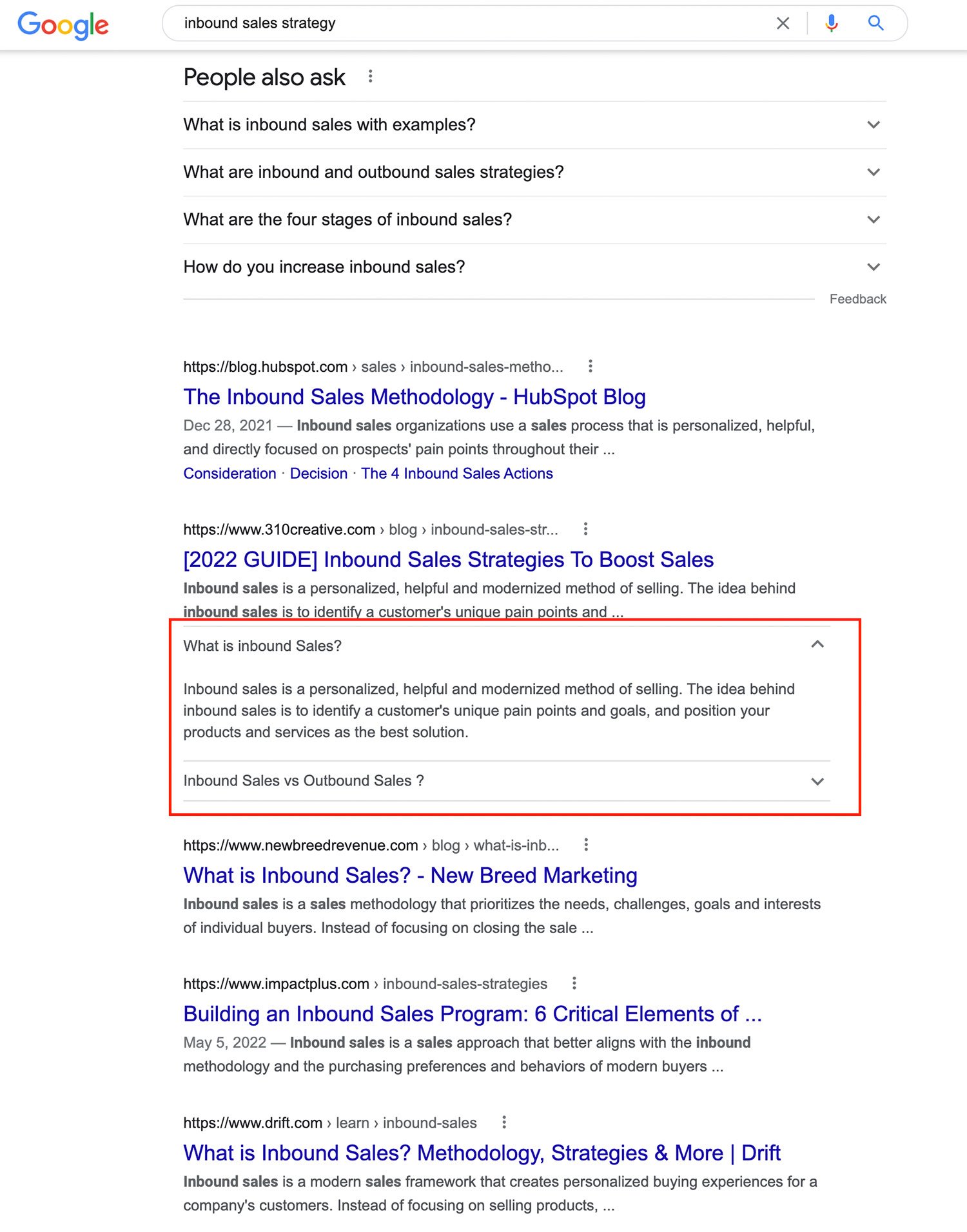 What are the different types of schema?
Some popular schema types include:
Product schema

(for eCommerce sites)
Article schema (for blog posts and pillar landing page)
Organization schema (containing location, address, internal links,

broken links,

etc.)
Search action

(publisher listings or eCommerce sites)
FAQ schema

(answers to popular questions right on the results page)
Event schema (in-person events, conferences, webinars, concerts)
By adding schema markup to your site, you can improve your SEO techniques and make it easier for people to find the information they're looking for. There are a variety of different types of schema markup, each with its own benefits. The screenshot below illustrates how one of our blog posts currently ranks #2 and leveraged the "section" schema type to display relevant questions and answers. This has increased our click-through rate by increasing the likelihood that the prospective user will click on our post.
Where do I put schema markup on my website?
Schema markup is a code that can be added to your website to help search algorithms understand your content. These efforts greatly help secure more featured snippets. When used correctly, schema markup can improve your click-through rate and organic website page traffic. There are a variety of ways to use schema types, including adding them to your blog post, product pages, and event listings.
You can also use schema markup to improve the appearance of your listings in search results by adding Google images, star ratings, and other relevant information. While schema markup is not a guarantee of higher rankings, it is a valuable SEO technique that can help your website stand out in search results.
For example, product schema can help people find information about product pages on your site, while event schema can help people find information about events that you're hosting. By adding the appropriate schema types to your website, you can ensure that your site architecture is more easily found by people who are looking for the information it contains all rights reserved.
How do I test a website schema?
There are a few actionable on-page SEO efforts you can use to create or test your website schema markup. The first is to use the Google Structured Data Testing Tool. This tool will give you a report of any errors or warnings in your markup.
The second SEO technique is to use the Rich Results Test. This test will show you how your website will appear in search results, and if your schema is valid, it will show up as rich results.
For instance, when verifying the "article" schema type in this very blog post, the screenshot below highlights what you should be seeing when your article schema type is correctly added.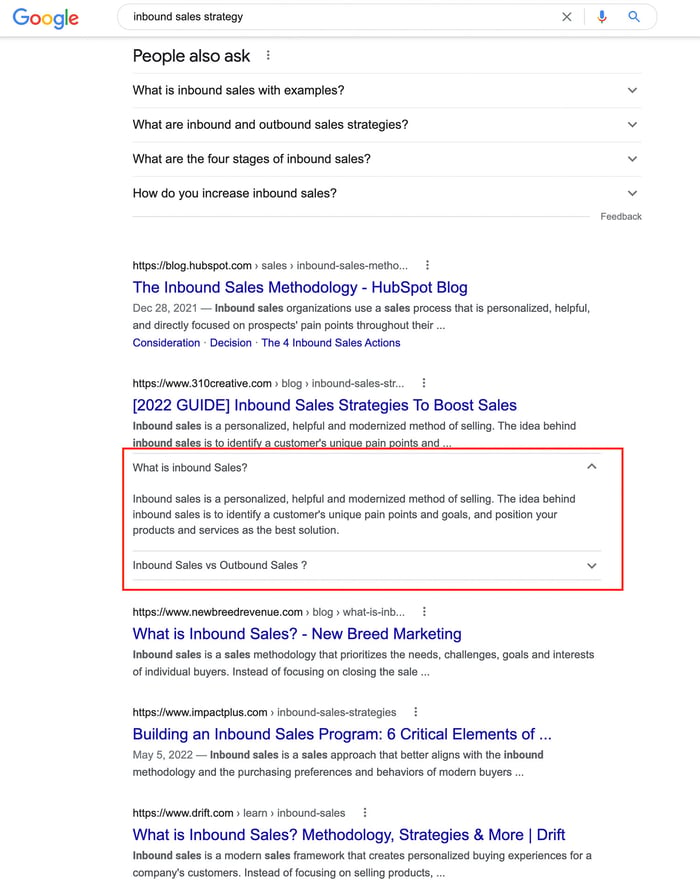 Finally, you can use the Schema Markup Tester tool to check the validity of your markup. This tool will give you an error report if there are any issues with your markup.
By using these downstream advanced SEO techniques, you can ensure that your website schema is valid and that it will improve your website's search engine visibility. The schema markup tester tool is a powerful SEO technique that can help you to improve your website's ranking in the search engine.
The schema testing tool allows you to test your website's code for errors and potential problems and then provides you with a report that details the problems that were found. This report can be used to help you fix the error pages on your website, and improve your website's organic rankings. The schema markup tester tool is an essential SEO tool that should be used by all website owners.
5. Testing Titles and Meta Descriptions
With a little thought and effort, you can ensure that your titles and meta tag descriptions, also referred to as description tags are effective that will help draw readers to your website. Any good B2B SEO specialist knows that proactive testing of web pages titles, description tags, and meta tags built around commercial intent keywords are key ingredients for any click-through rate optimization framework.
As any advanced SEO professional knows, title tags are one of the most important elements of on-page optimization. Not only do they help to identify the topic of a page, but they also play a role in determining its ranking in search results. Because of this, it is important to continuously test and modify title tags in order to improve organic click-through rates. There are a number of techniques that can be used to do this, such as A/B testing and keyword research.
Title tags and other alt tags are a major ranking factor in determining both your CTR or click-through rate, yet sadly few proactively engage in title tag testing frameworks each month. This is one of a dozen search engine optimization techniques. The difference between those in the top 3 and your site, is that those SEO professionals carve out many hours every week towards refining their target pages, in order to improve the on-page experience.
This is what separates the professionals from the ammeters, carving out time for the granular efforts that contribute towards the composite of your overall SEO strategy and approach. By constantly tweaking and improving title tags and meta tags, proactive SEOs can help to ensure that their new pages are getting the most traffic possible.
Although they may seem like small details, these elements play a big role in determining whether or not a searcher will click through to your website. Fortunately, there are a few simple on-page SEO techniques you can use to continually improve your title tags and organic click-through rate.

First, make sure your title tags are relevant to the content on the page. Relevance is key when it comes to title tags are no exception. If your title tag doesn't accurately reflect the content of the page, it's likely that searchers will click through and then quickly bounce back to the SERP.
Second, use keyword-rich titles that accurately describe the content on the page. Not only will this help improve your SEO ranking, but it will also help increase your CTR. Finally, keep your titles short and to the point. Longer titles may be more descriptive, but they're also more likely to be cut off in the SERP, which can hurt your CTR.

Some of the key advantages of proactively testing your page title and meta description are listed below:
Increase web traffic by improving your website's organic rankings.




Attract more leads and customers through well-written, keyword-rich titles, and meta descriptions.



Maximize the ROI of your SEO investment by improving click-through rates and website conversions.
A well-crafted title and meta description can make all the difference in driving organic site traffic to your site. So, if you're looking to give your website a boost, be sure to give some extra attention to these two important elements.
Note that the title has a character limit of 70 and the description tags have a character limit of 150.


Once you have the right content and the right keywords, it is time to make sure nothing is getting in the way of our work being discovered by a search engine. While the days of stuffing page titles and meta descriptions with keywords are over, it is still essential to properly label content for proper indexing.
A meta description is a meta tag that acts as a 150-character summary that summarizes the content of a webpage so users know how relevant your content is to what they are looking for.
While this may seem obvious and basic, too often these are auto-generated by the staff looking to move on to the next task, leaving a gap for optimizing for optimal organic conversions. This slips right over a vital opportunity to give search engines a relevant summary of your content.
6. Compress Website Images
Failing to provide adequate metadata for images is another place where marketers are failing to get the most out of their content. Using "next-gen" format images, such as LPG2000 or WEBP, is ideal and recommended by Google Pages Speed Insights online tool and increases your core web vitals. This means that adequately labeled images can be found through image search and add to the overall ranking of the page level in text search queries.
Star wars with the naming convention. Your keyword can be included in your image SEO name as well as the alt text and caption. Just be careful to use relevant images and not resort to keyword stuffing in your image alt tags.
Size is another important ranking factor to consider. Images that are too large will slow down your page loading time, while images that are too small will look pixelated and low-quality. Try to find a balance between quality and file size - you want your images to look sharp and clear, but you don't want them to take forever to load.

Finally, don't forget about alt text when you compress your images! This is the text that appears when an image can't be displayed, and it's also used by the search engine to help index your site. When writing alt text, be clear and concise - describe what the image is without going overboard. A good rule of thumb is to keep it under 125 characters.

By following these simple tips, you can make sure that your website images are SEO-friendly and look great at the same time.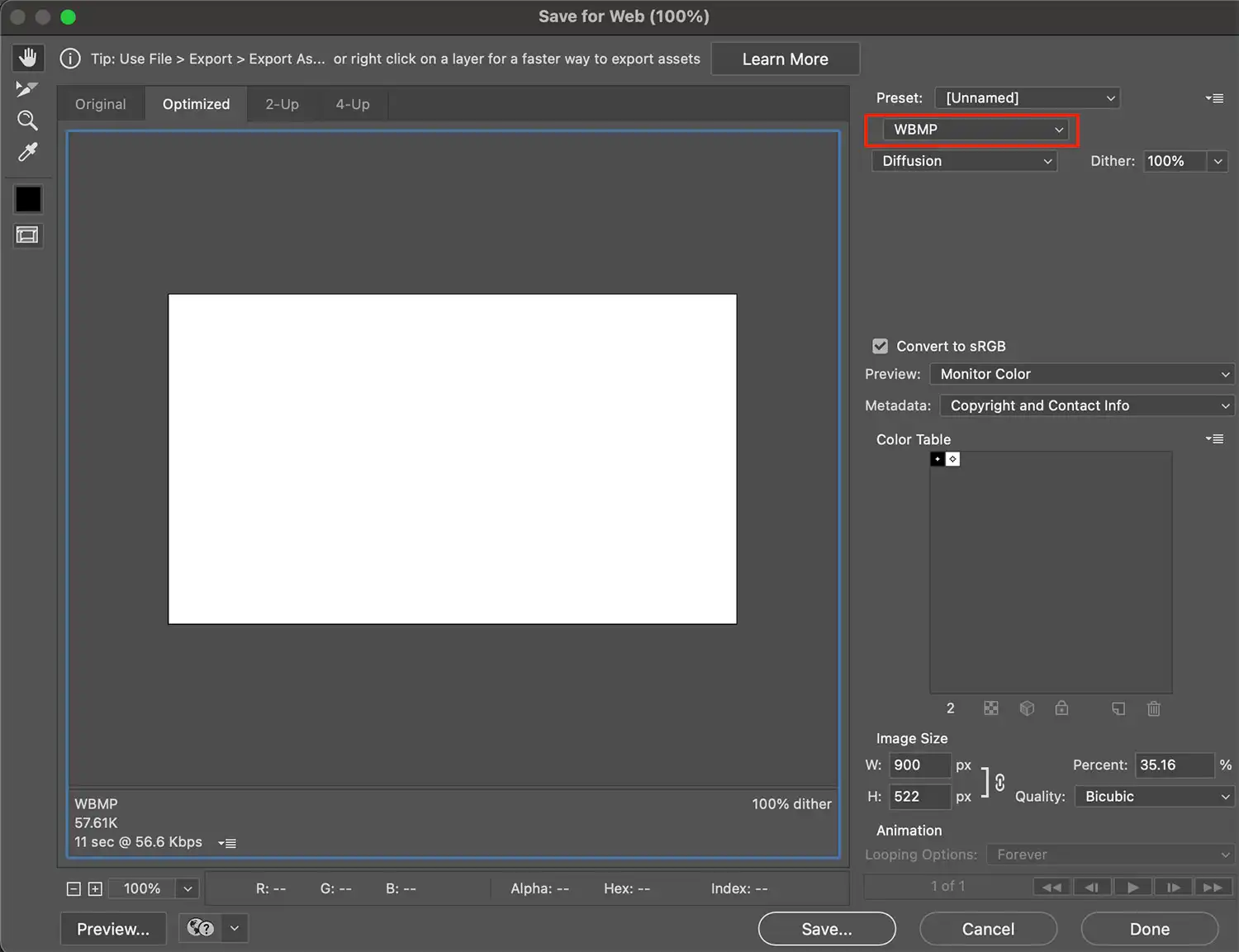 Here are a few more tips for optimizing images and using next-gen image formats for your site:
Make sure the images are the right size. Large images can slow down your

site explorer.

Choose a file type that will load quickly. JPEGs are generally a good choice.

Use descriptive file names and alt text.

Include images in your sitemap.xml file.

Including keyword variations in the actual file name also ads value

Using.JPEG2000 or .webp formats will greatly improve the site experience
Optimizing and compressing your images are important - and often overlooked by people who focus on checking the box, rather than. This is where you can carve out some differentiation and put in the time to re-format your page images or charts. By following these image-related on-page tips on using .webp image format or jpeg2000 image format, you can better satisfy the technical SEO requirements of any Google Page Speed Insights speed test.
7. Core Web Vitals & Page Speed
You are obviously aware that how fast your website loads is a significant quality signal and a larger component of your core web vitals score. Core web Vitals can be accessed through your search console property, as shown in the screenshot below. Your core web vitals score provides relies on unified guidance from Google directly for critical quality signals that lead to a great user experience.
In fact, load times for pages on your site are one of the many ranking factors that are taken into account when determining where to rank a website in search results. That's because users are more likely to click on internal links that appear higher up on the page, and they're also more likely to abandon a website if it takes too long to load.
As a result, websites that load quickly tend to enjoy better search engine rankings and higher levels of traffic. There are a number of techniques that can be used to maximize page load speed, such as caching static content and optimizing images. By taking measures to improve page load times, site owners can give their site a better chance of appearing prominently in search results and attracting more visitors.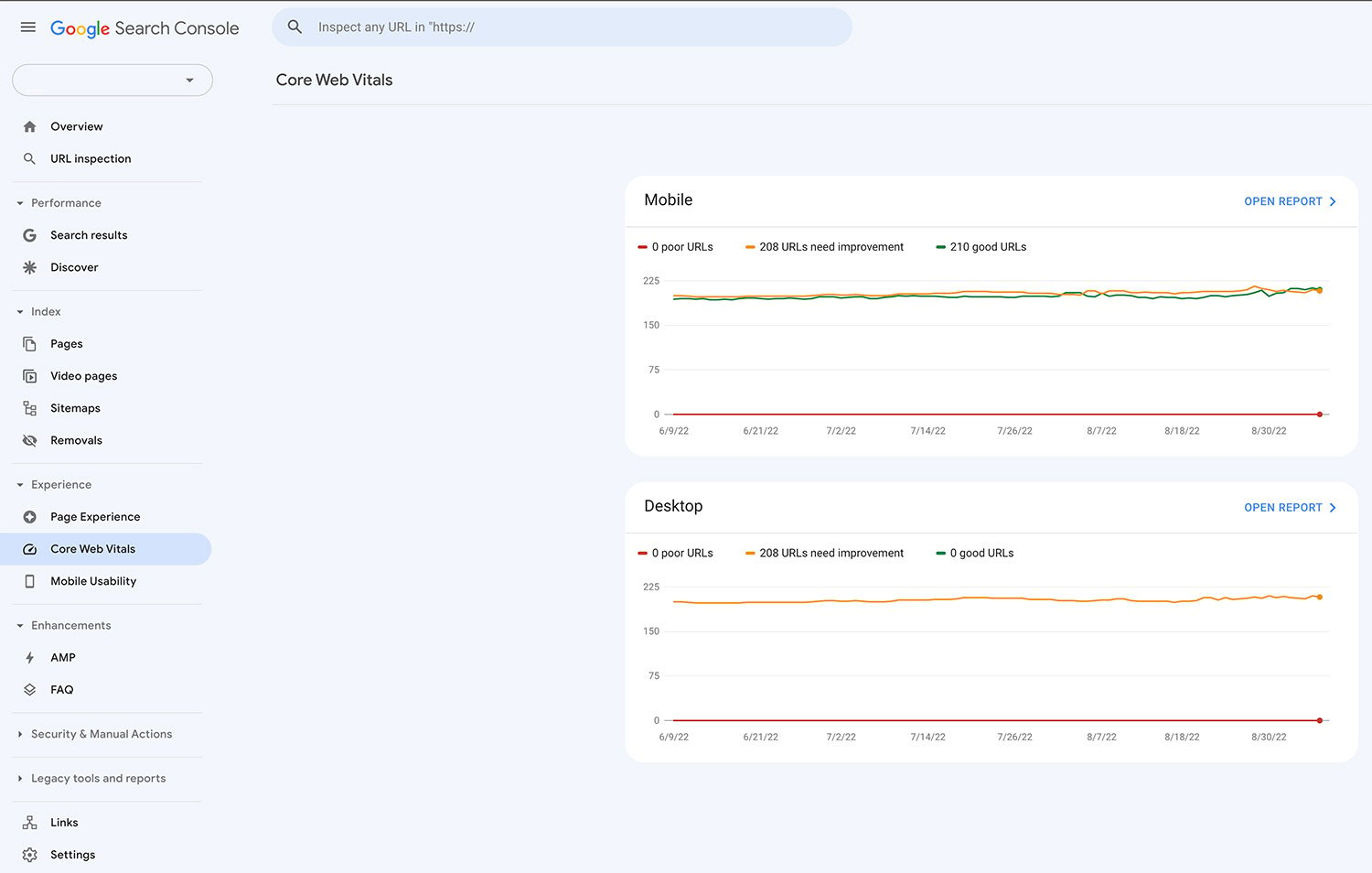 It would be a shame to do everything else right and still receive poor search results due to a slow website. That ensures visitors will be borrowed waiting for and bounced back to the search engine before your page finished loading and the description tag. However, this often overlooked factor impacts the way your site is indexed given most people depend on some off-the-shelf WordPress plugin and featured snippet featured instead of having a coder pick at the technical SEO factors like large javascript files, as one common example.
Below are the core SEO benefits of improving the speed of your web pages:
Improve your site speed, and performance with our easy-to-use SEO tools and techniques
Increase customer satisfaction and loyalty with a fast, responsive website
Attract more visitors with faster page loading times
Enjoy the benefits of improved search engine rankings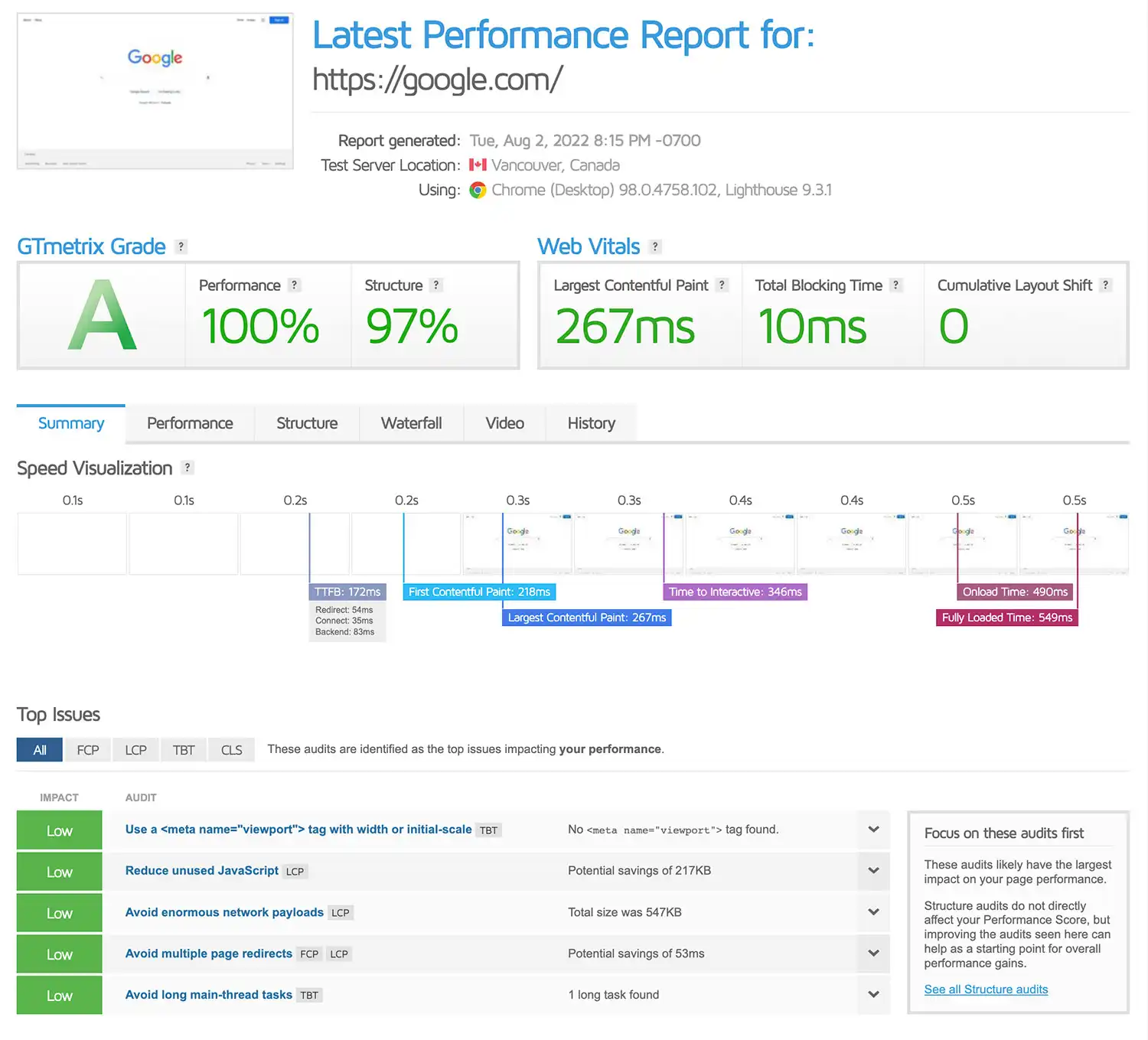 Google PageSpeed Insights is an SEO tool that analyzes a website's speed and performance. The insights provided by this tool can help website owners and developers to improve the page speed and performance of their sites. By improving page speed, sites can improve their rankings and attract more visitors. In addition, faster pages lead to improved user experience and lower bounce rates.
The PageSpeed Insights tool is free to use and should be checked prior for content issues and/or web server issues. All you need to do is enter a URL into the tool and Google will provide you with a report detailing the page speed and performance.
The report will also offer suggestions on how to improve page speed. Google PageSpeed Insights is an essential SEO tool that can help website owners and developers to improve the page speed and performance of their sites.
We also love GTMetrix for load page speed testing and finding ways to make pages load faster.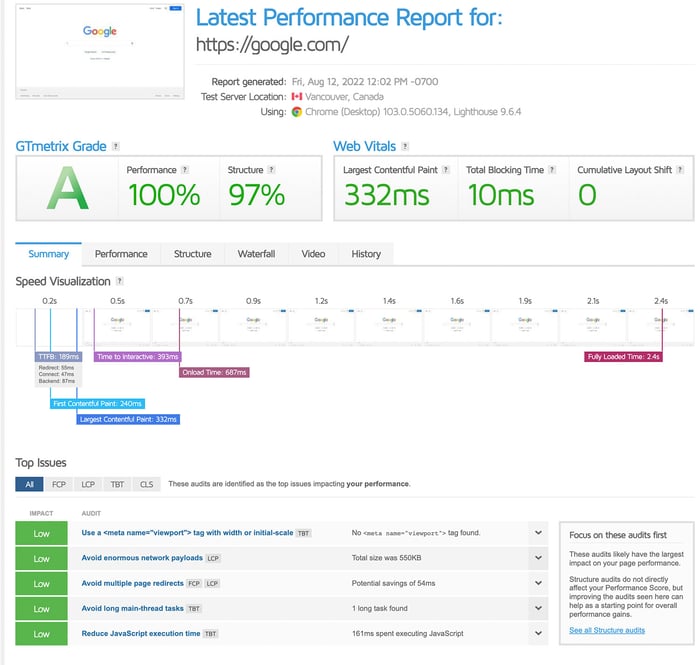 GTmetrix is a valuable tool for website owners looking to improve their load page speed. The service provides a detailed report on how well a site is performing, as well as suggestions for improvements. Page load times are more commonly related to your actual page content. As a result, is thankfully also the lowest-hanging fruit in terms of areas you can improve in 1-3 hours.
By optimizing their website for experience and expertise, website owners can ensure that their sites will load quickly and efficiently. GTmetrix also recommends other methods for improving website load times, such as reducing the number of plugins and eliminating unused CSS stylesheets. By following the recommendations of GTmetrix, website owners can significantly improve their site's performance.
8. Optimize For Mobile Experience
Optimizing your website for mobile friendliness is essential if you want to ensure that your site is visible to the largest possible audience and case studies. As the number of mobile users continues to grow, it's important to make sure that your website is optimized for them.
Mobile responsiveness is weighted very heavily in Google page speed insights reports and algorithm updates. This is measured by a phrase called input delay. Said plainly, your website's first input delay is the metric judging website's responsiveness and dwell time. This is crucial to make sure that your site is designed to be easy to view and navigate on a small screen and email address, which is most often viewed vertically. There is a number of SEO technique that you can use to make your site more mobile-friendly, including optimizing your content for smaller screens and making sure that your internal links and broken links are easy to tap.
Below are four objectives when investing money into developers maxing out the speed of your mobile pages:
1. Improve the mobile experience for your customers
2. Increase the revenue generated from your mobile traffic
3. Convert more of your mobile visitors into paying customers
4. Boost your website's search engine ranking and visibility
57% percent of consumers under 40 say they are more likely to complete an online purchase from a mobile-friendly website.
You should also consider how your content will be presented on a mobile device - for example, you may want to use shorter paragraphs and smaller images to make it easier for users to scroll through your page and dwell time. By taking these steps, you can ensure that your website provides an enjoyable and user-friendly experience for mobile users.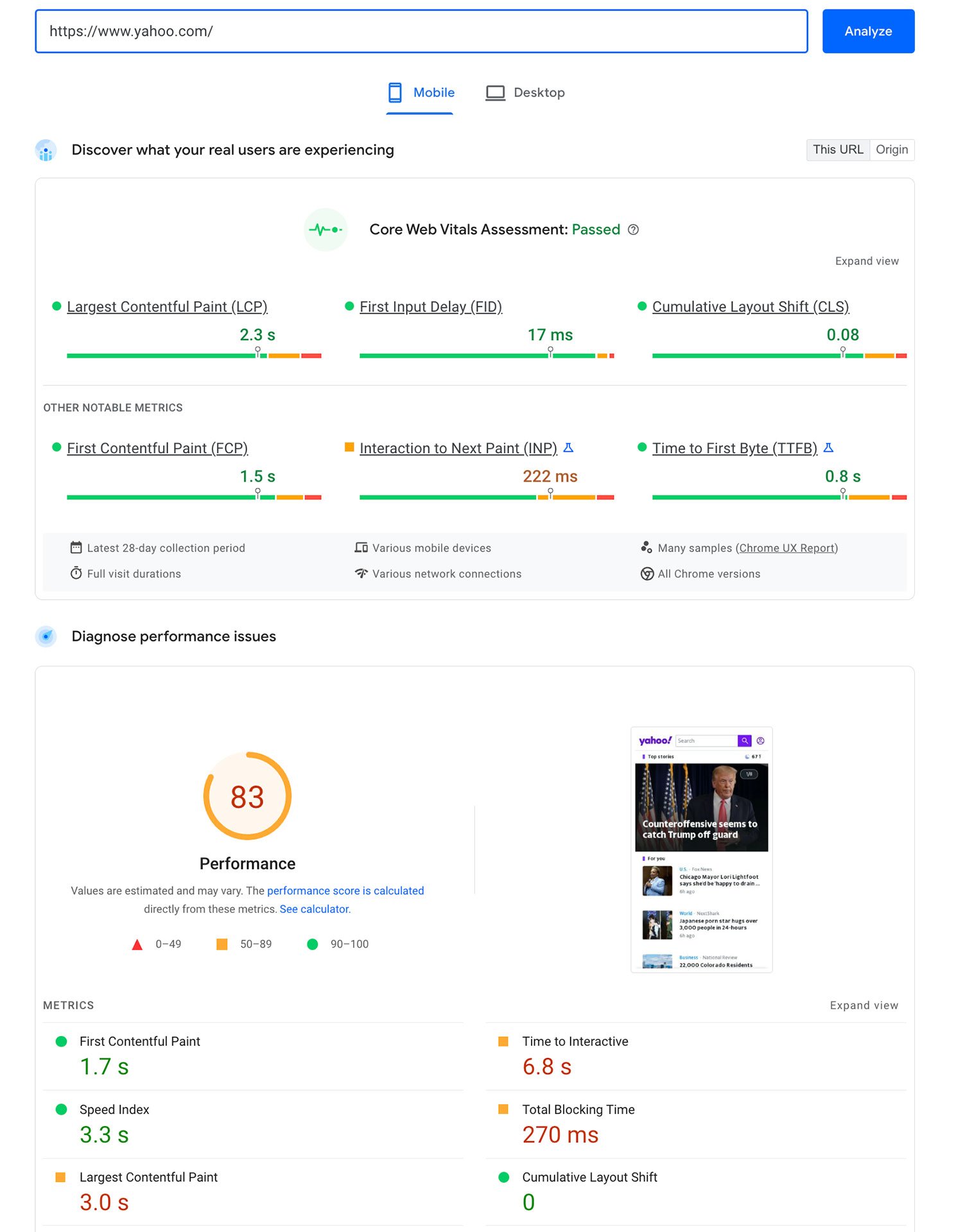 By taking the time to optimize your website for mobile devices, you can ensure that your site is visible to the people who are most likely to use it.
With mobile responsiveness getting a strong ranking signal taken into account, it is especially critical to be sure your site is mobile friendliness. And don't just trust your developer or responsive template. Double-check how the website and pages look and function on different devices. Even if Google marks your site as mobile responsive, if it is difficult to read or navigate, users will spend less time on your page impacting your search rankings.
Google gives priority to mobile-friendly websites.
Google has stated publicly that its search algorithm updates now take into account whether a website is mobile-friendly when ranking results. This means that if your website isn't optimized for mobile, it's likely to rank lower in Google's search results than a similar website that is mobile-friendly.
What's more, google is now rolling out its "Mobile First" index, which means that the company will primarily use the mobile version of your website to determine its ranking. This underlines the importance of having a mobile-friendly website if you want to rank well in Google and algorithm updates and desktop versions.
Mobile optimization can help improve website speed and performance, as well as improve the user experience for those visiting your site from a mobile device and track record. In addition, optimizing for mobile can also help you rank better in search engine results pages, which can lead to more traffic and potential customers.
There are a number of ways to optimize your website for mobile devices. One way is to use responsive design, which automatically adjusts the layout of your site to fit the screen size of the device being used. Another option is to create a separate mobile page version of your website that is specifically designed for smaller screens. Whichever approach you choose, make sure that your website is easy to navigate and that it loads quickly.
If you are not sure how to optimize your website for mobile devices and bullet points, there are a number of resources available to help you. Many web hosting providers offer tools and services that can help, and there are also a number of plugins and extensions available for popular content management systems that can add mobile site optimization features to your site track record. With a little effort, you can ensure that your website provides a great experience for all of your visitors, no matter what device they use.
Double-check how the website and pages look and function on different devices and search intent. Even if Google marks your site as mobile responsive, if it is difficult to read or navigate, users will spend less time on your page impacting your search ranking.
9. Data-Driven Approach
What is growth-driven website design?
Growth-driven web design is an approach to website design and maintenance that succeeds in minimizing the risks of traditional web design. Growth-driven design is a process that helps businesses continually improve their website design based on structured data and feedback.
By constantly iterating and testing different design elements, businesses can identify what works and what doesn't. As a result, you are continually and proactively improving the overall user experience of their website, making it more likely that visitors will convert into food-fit leads and ultimately customers.
Growth-driven design approach
The growth-driven web design process begins with a discovery phase on social media, in which the team identifies the user's needs and objectives. This is followed by a planning phase, in which the team creates a roadmap for the website. The next phase is the launch phase, in which the team implements the agreed-upon plan.
After the launch, the team continues to monitor and optimize the website based on user feedback. The growth-driven web design approach is iterative, flexible, and data-driven, and it has been shown to be successful in minimizing the risks associated with traditional web design.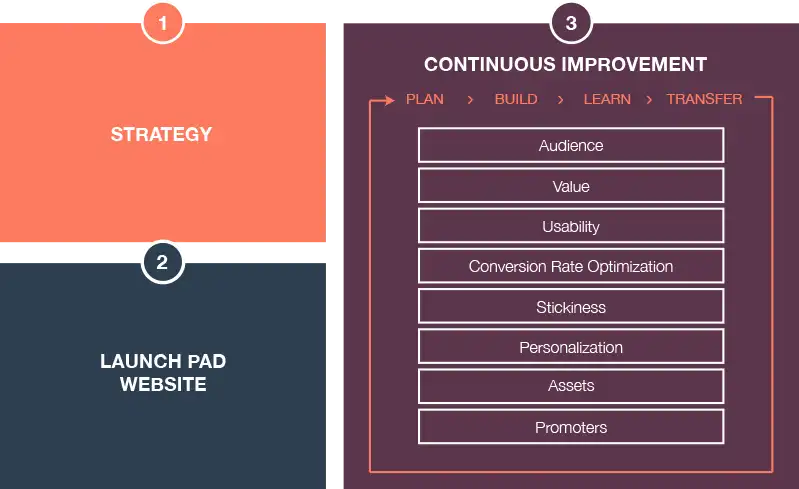 Differences In Traditional VS Growth-Driven Design
There are a few key ways in which growth-driven web design differs from traditional web design, outlined below:

First, growth-driven web design begins with an SEO strategy and roadmap, whereas traditional web design typically starts with the actual design of the website. This difference is important because it means that growth-driven web designers have a clear vision for how they want the website to evolve over time, while traditional B2B web designers may simply be focused on creating an initial version that looks good.


Second, growth-driven web design uses structured data and analytics to drive decision-making, whereas traditional web design often relies more on intuition and personal experience. This difference is important because it means that growth-driven web designers are constantly testing and experimenting to see what works best, while traditional web designers may be more likely to stick with what they know.

Finally, growth-driven web design is iterative, meaning that changes are made on a regular basis based on feedback and results. Traditional web design, on the other hand, is often much more static, with changes happening less frequently. This difference is important because it means that growth-driven websites are constantly improving, while traditional websites may stagnate over time, based on a look and feel or sales-ready website messaging the owner may like, but is ultimately not converting website blog traffic into net new lead form submissions.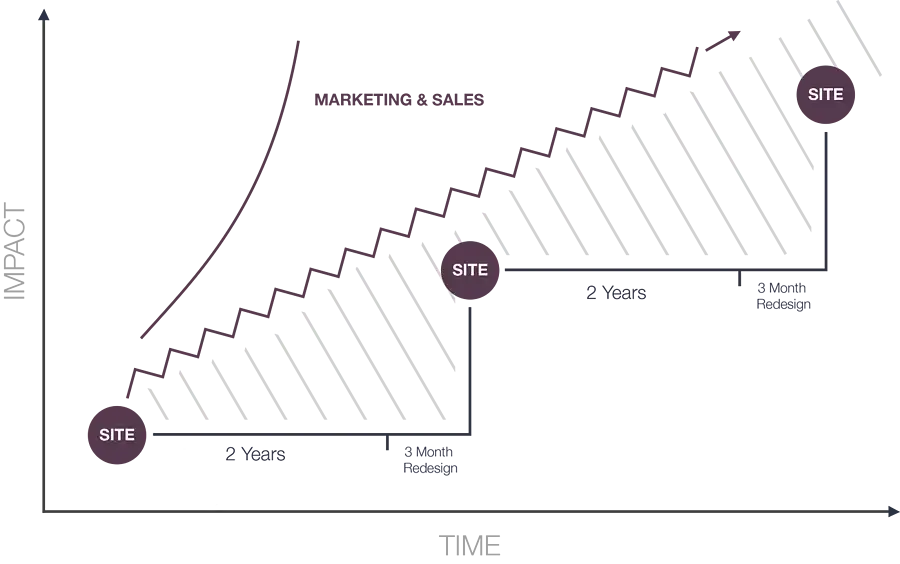 Overall, growth-driven web design is a more strategic, data-driven approach that emphasizes continual optimization and improvement. Traditional web design is often more focused on simply creating an initial version that looks good, without necessarily having a plan for how the site will evolve over time. Growth-driven web design is the better choice for businesses that want a website that is continually improving and evolving to meet their SEO needs on social media.
Benefits of a Growth-Driven Design in SEO
Below outline of why a data-driven approach can help the continual improvement of traffic converting into leads:
GDD allows for continuous growth and learning opportunities to increase good-fit form submissions
Boost your website's visibility and organic traffic with "proactive" conversion experiments
Leverage data-driven change to your website's user experience and sales-ready messaging


The essential part of this SEO work goes back to the need for valuable SEO content. If you want your best chance at earning highly relevant backlinks, create the very best content screaming frog available for your preferred keywords. Other tactics include finding regular opportunities to guest post on sites in your industry and using sites like HARO (Help a Reporter Out) to get your name out in other publications.

You can also try to get featured in local news outlets and on popular blogs that are read by your target audience. Effective internal links only go so far as social media. An effective link-building strategy is not a quick process to map out across the buyer's journey, but it is certainly worth the time and effort if you want to improve your SEO rankings. Creating great content screaming frog is still the best way to attract high-quality backlinks and navigation links through niche link-building campaigns to increase your domain authority.
10. Maximize Page Load Speed
One of the most important aspects of any website is its speed. This is an evolving trend constantly evolving annually as the latest performance standards & protocols take hold. A fast-loading website will keep visitors happy and engaged, while a slow-loading website will cause them to click away in frustration.
Minimizing unexpected content movements when a page is loading also impacts both speed and user experience. What is technically referred to as cumulative layout shift (CLS) or plainly referred to as a layout shift happens when visual areas change position to a different part of the page. You often experience this when, without warning some text on a page still moves locations, sometimes due to an image finished loading or an ad renders after the page content finishes loading.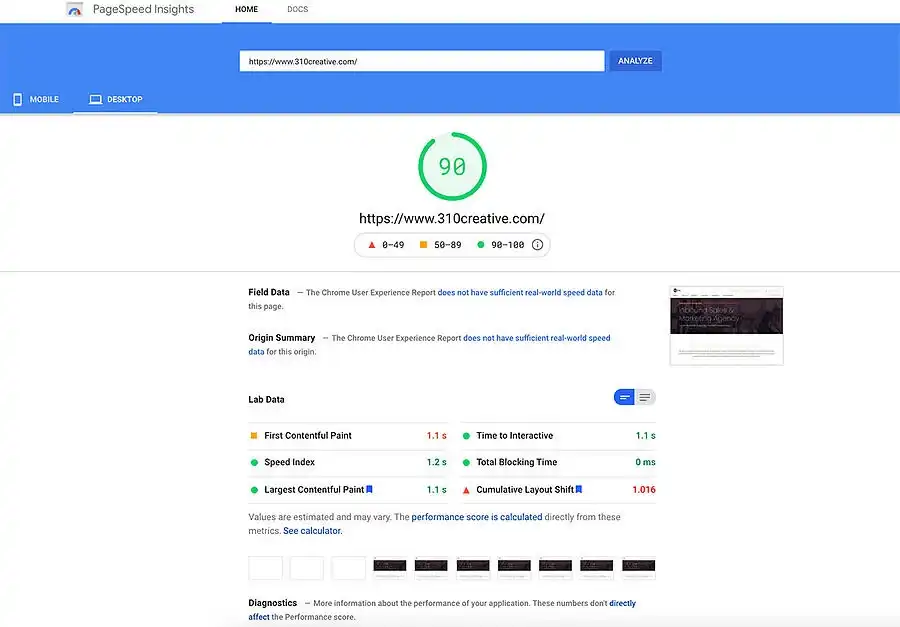 In today's competitive online landscape, it's more important than ever to make sure your site loads quickly and efficiently, which can significantly reduce both user experience and your organic rankings. Fast-loading pages have can have a positive impact on conversion rates. Studies have shown that even a small decrease in page load time can lead to a significant increase in sales or leads.
For all these reasons, it is essential to ensure that pages on your website load quickly. There are a number of ways to do this, but one of the most effective is growth-driven web design. This approach focuses on constant improvement, using data and user feedback to identify and fix issues that are slowing down page load times. By taking a growth-driven approach to web design, you can help ensure that your pages load quickly and efficiently, providing a better experience for users and improving your chances of ranking highly in search results.
Maximizing your website's page load speed is incredibly important for high organic rankings. In fact:
There are a number of factors that contribute to a website's speed, including the size and number of files on the site, the coding used to build the site, and the hosting provider. By optimizing each of these areas, you can significantly improve your site's speed and keep visitors coming back for more.
One of the best ways to improve your site's load speed is to reduce the number of files it contains. This can be done by reducing the number of images, videos, and other media files on your site, as well as by eliminating unnecessary code.
If you're not sure how to do this yourself, there are plenty of resources available online that can help you get started. We love GTMetrix for speed testing and finding ways to make pages load faster. The screenshot below shows Google.com's lightning-fast speed.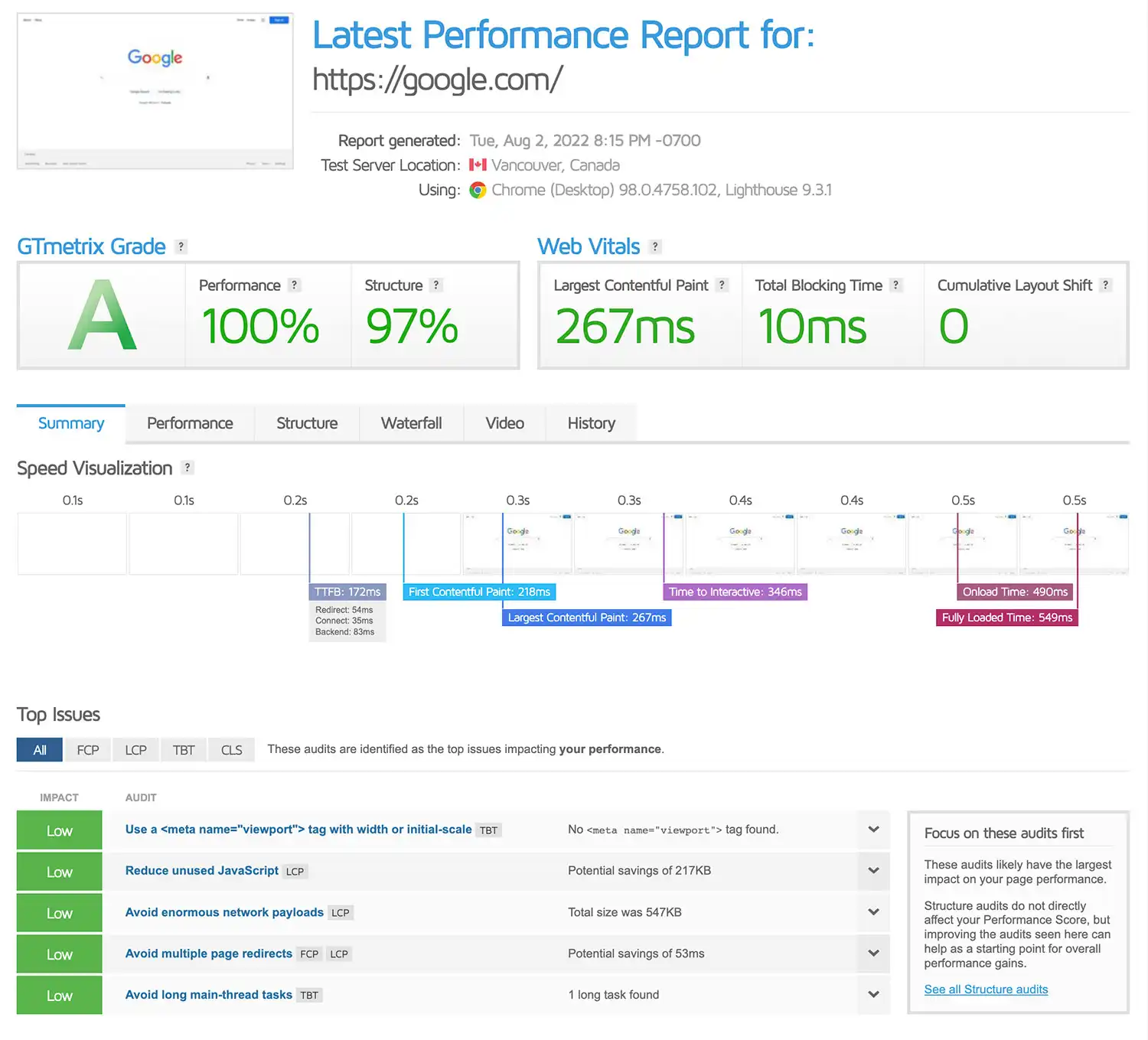 Another important factor in maximizing your site's load speed is the quality of your hosting provider. A good host will have a fast and reliable service that can handle a large number of visitors without slowing down your site. Make sure to do your research and choose a reputable host that offers fast, reliable service.
Finally, make sure your site is coded efficiently. Poorly coded sites can take longer to load, and may even cause errors that prevent visitors from accessing certain parts of your site. If you're not sure how to code your site yourself, there are plenty of resources available online that can help you get started.
By following these tips, you can significantly improve your website's speed and keep visitors coming back for more. In today's competitive online landscape, a fast-loading website is essential to success. Take the time to optimize your site and make sure it's running at its best. Your visitors will thank you for it.
11. Identify Pages with Declining Traffic
Content decay analysis is the process of identifying pages on your website that are no longer receiving as much traffic as they once did. This can be caused by a number of factors, such as changes in search algorithm updates, new competition, or simply a decline in popularity for the topic. If you identify pages on your site that are decaying, you can take steps to revive them by updating the table of contents and improving the user experience.
This is an important process when analyzing your SEO content strategy because it can help you keep your website fresh and relevant, two things that are critical for maintaining good traffic levels. It can also help you avoid situations where you're losing traffic but don't realize it until it's too late.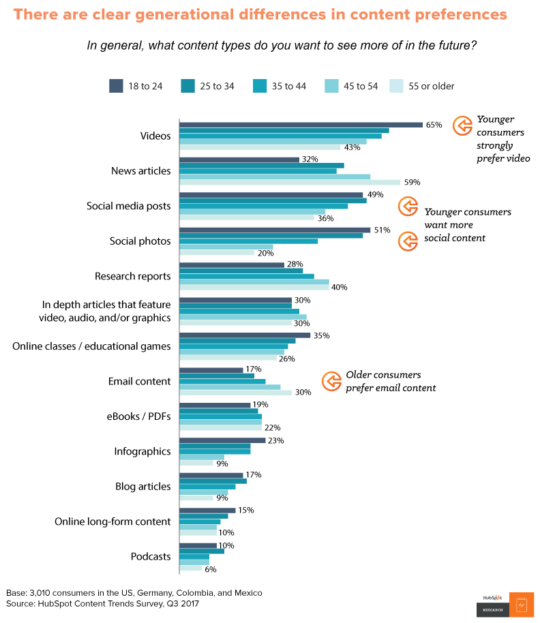 To do a content-decay analysis, start with the first page by looking at your website's analytics data to identify which pages have seen a decline in traffic over time. Then, take a look at each of these pages to try to determine why the traffic is declining. Once you've identified the problem, you can take steps to fix it.
Below outlines the benefits of monthly proactive content-decay and site audit analysis and links to your site:
Analyze your website's low-traffic pages to determine why they are not converting.

Optimize the content on these pages to improve their conversion rate.

Increase traffic and

link building

from your website by optimizing low-traffic pages.

Improve ROI from your website by increasing its conversion rate.




Content-decay is a normal part of the life cycle of any website, but it can be frustrating to see traffic declines for pages that you've worked hard on. By using a content-decay analysis, you can stay ahead of the curve and take steps to ensure that your site continues to receive traffic and engagement.
This process can be time-consuming, but it's worth it to ensure that your website is always performing at its best and you minimize your zombie pages that get little to zero traffic. If you need help conducting a content-decay analysis, contact a digital marketing or SEO professional. We have all the tools and knowledge necessary to get the job done quickly and effectively, helping you rank higher without additional time and frustration.
12. Optimize Your Site Audit for Local Search and Link Building
If you have a brick-and-mortar business or if you serve a specific geographic area, it is important to optimize your site for local search queries. This can be done by claiming and optimizing your Google My Business listing and by including your location on your website.
There are a few ways that you can further optimize your site for local search:
Including your location in title tag and meta descriptions

Creating location-specific pages

Adding Schema markup for your address and contact information

Building citations on local directories and review sites



Local search is one of the most effective ways to attract new customers from your target market. By optimizing your site for local search queries, you can ensure that your business appears prominently in the search results for relevant keywords. There are a number of advanced SEO techniques that you can use to improve your site's ranking in local search results. There are also link-building opportunities on local blogs, which can range from link insertions into existing posts or net new guest post placements.
For starters, be sure to include your city and state in your title tag and meta descriptions. You should also create unique content that includes keyword-rich titles and descriptions of your products and services. In addition, you can use online directories and review sites to list your business and build up local citations. By following these organic SEO tips, you can ensure that your business is visible to potential customers who are searching for what you have to offer.
13. Take a Data-Driven Approach by using SEO tools
Growth-driven design is an SEO strategy that focuses on creating content that is aligned with your business goals. By creating targeted, keyword-rich content optimization, you can attract more visitors to your site and improve your ranking in search engine results pages. In addition, growth-driven design can help you to better understand your customers' needs and preferences, and create a more user-friendly website.
As a result, growth-driven design can provide a number of benefits for your business. If you're looking to improve your Search Engine Optimization strategy, consider implementing a more agile growth-driven design. HubSpot SEO tools are extremely effective when it comes to content cluster mapping across your buyer's journey for a more holistic approach.
Even if you pay attention to and follow the latest organic B2B SEO strategy, tactics, or content strategies, you won't understand the impact if you are not consistently reviewing the data to see exactly what is a trend and what is an anomaly. Next, you still need to be able to distill that data into a prescriptive on what to change and test. This requires proactive initiative every month to see what is getting you more good-fit hand raises to hire your company.


Be sure to look beyond the surface SEO metrics and drill down into things like click-through rate (CTR) to ensure that your impressions are turning into clicks.
As a business owner or digital marketing professional, it is essential to take a data-driven approach when improving your organic rankings. This means that you should track your organic SEO progress and analyze the click-through data to see what titles and messaging in your meta description is most effective and what SEO work needs to be improved. Without this type of data-driven approach, it can be difficult to make sense-informed decisions about how to optimize your website for a search query.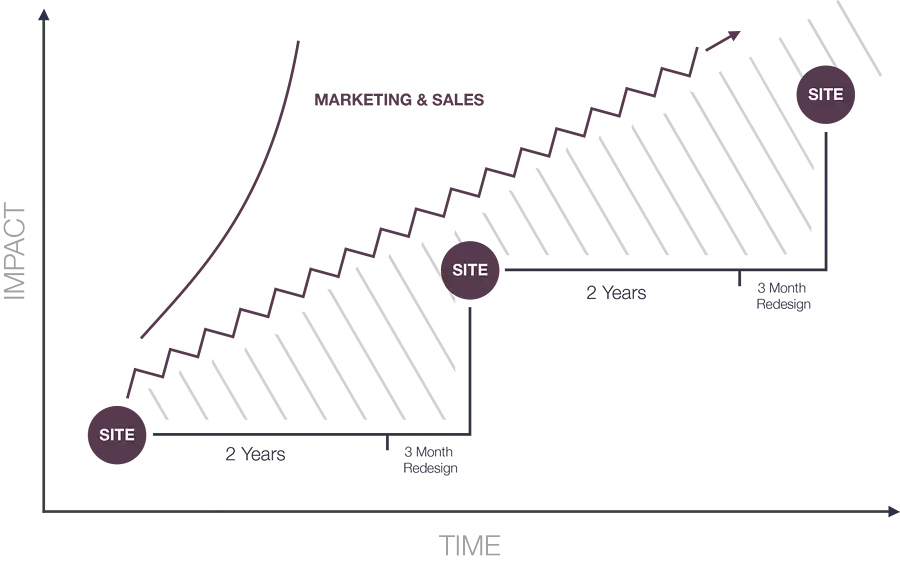 There are a number of different SEO metrics that you can use to track your SEO ranking progress and compare it over time. Some of the most important ones include:

Rankings:

Keep track of where your website ranks for key search terms over time. This will give you an idea of how well your optimization efforts are paying off.


Traffic:

Track the amount of organic traffic you are receiving. This will give you an idea of how many people are actually finding your website when they

search queries

for relevant keywords.

Link Building: Keep track of the number and quality of backlinks pointing to your website. This will increase domain authority.

Conversions: Keep track of the number of leads or sales that you generate from search traffic. This will help you determine whether your SEO efforts are resulting in tangible business results.

Engagement: Track things like time on site, pages per visit, and bounce rate to get an idea of how engaged users are with your website. This data can be used to improve the overall user experience on your site.

Referrals: Keep track of where your

new site

traffic is coming from. This data can be used to identify which search engines are sending you the most traffic and to focus your optimization efforts accordingly.

By tracking these data points, you can get a clear picture of your SEO progress and identify areas that need improvement. This will help you fine-tune your optimization efforts and eventually improve your website's search ranking.
Takeaways
We have skinned our knees on the sidewalk many times, and each time we learn more and more. This hindsight leads to insight, which leads to foresight. To apply this to upping your SEO knowledge, you really need someone in-house, hire an SEO company that dominates their own focus keywords (eating their own dog food) or you personally need to be dedicating at least 15 hours per week to dominate and many pertinent phrases across your buyer's journey.
We've shared with you in this blog post tried and true methods that will help your website rank higher in search engine results pages, leading to more organic website traffic, passive link building, and ultimately increased site authority and site audit. But remember, these SEO strategies and techniques won't work overnight; it takes time and patience to see the benefits of SEO success.
So, start implementing these SEO tips today and watch your website traffic grow steadily over time. If you follow the actionable tips above or partner with a B2B SEO agency, then you can rest assured that your organic rankings will improve and withstand major Google algorithm changes because you will have followed these actionable SEO best practices.
The actionable organic SEO strategy framework that we've shared with you in this blog post is straight out of our playbook and SEO success, so we are sure you can put many of these areas discussed above to work to help grow your organic traffic. However, staying up to date with the latest SEO strategy and techniques will help ensure that the content is as visible as possible and even secure coveted featured snippets. While content will remain king for some time, the intricacies of on-page SEO success and off-page SEO techniques will continue to evolve as screen reader intents change over time.
But remember, these advanced SEO training techniques won't work overnight; it takes time and patience to see the benefits of refining your search engine's visibility. So, start implementing these SEO tips today and watch your website traffic grow steadily over time.