In this new world of digital marketing, content marketing for professional services firms are beginning to feel the push to get started with inbound marketing. Is inbound marketing necessary for your firm or is inbound marketing another passing fad that is going to take up time and effort that you could be putting into other areas of your business? In this article, we are going to talk about why inbound marketing is a must for content marketing professional services firms looking to scale a repeatable stream of leads and increased revenues.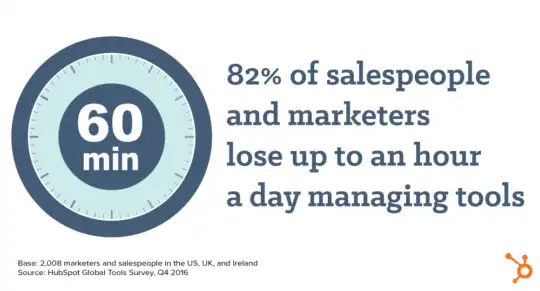 Consumer Activity & Inbound Marketing
If you ask anyone on the street about their buying activity, you will find a high percentage of people will tell you they do research online before hiring a service professional. Whether this research is reading a blog, looking through reviews or talking to their friends through social media to find out if the company or person they are considering is a good option, most of the research is done online.
If you aren't familiar with inbound marketing, when it is simply put, inbound marketing is when a customer finds you. On the other hand, outbound marketing is some of the things that you might have learned about or implemented in the past like networking, direct marketing, cold calling, television or radio ads. While outbound marketing is still a viable way to get people's attention, it is still invasive and disruptive. In contrast, inbound marketing for professional service firms is an agile and holistic approach to attract the right people that are interested in the service that your inbound marketing for professional services company provides.
According to HubSpot:
Firms with a blog full of content get more leads than firms without it. If your company has fewer than 60 pages of content, it will get about 5 leads per month. Firms with over 300 pages of content get an average of 74 leads. That's a 15x increase.
Inbound marketing costs 62% less when generating leads. An average lead will cost $243 instead of $373 as it costs with traditional outbound marketing efforts.
88% more leads per month are generated by firms that blog than those that do not.
61% of firms report that they have signed clients through LinkedIn and 41% through Facebook.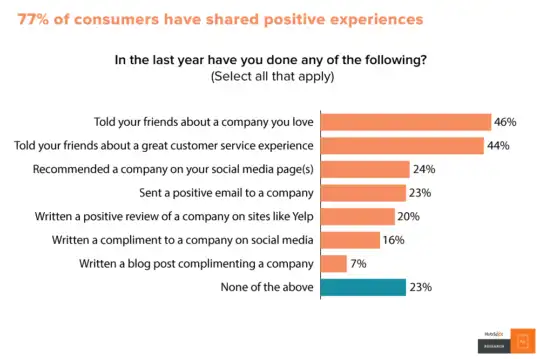 Inbound marketing just makes sense when you look at the data. More people are getting online to do research, and you want your website to be the one they find. If you are just getting started with your blogging efforts, it may seem like you are a long way from the over 300 pages mark, but if you want to get ahead, you need to get started.
As a HubSpot agency partner, we have seen the power of inbound marketing with our clients and our own blog. Not only have we been able to produce leads through our marketing efforts and those on behalf of our clients, but conversions into clients as well.
Give Your Clients a Preview
When your company produces blog content, you are giving them a preview of the knowledge you have. You are setting yourself up as an authority in your profession, and when people contact you, they will not be combative or skeptical, they will already see you as a person that can solve their problem.
Giving your potential clients the ability to see what you can do through your content makes your work much easier when you speak to the potential client on the phone or in person. According to research done by Google, consumers are almost halfway through the research phase when they contact a salesperson now. Instead of having to convince people they have a need for your services, they already know what they want and need. You only have to show them how to do business with you once they've made a decision that your company is a good fit for them.
Inbound Marketing Compliments Your Other Marketing Efforts
If you work off referrals and networking, your inbound marketing efforts will complement these forms of marketing. When meeting someone at an event, you can send an interested person to your blog post for some additional help, or maybe you have a video that you would like to share with them. This is a great way to educate this person as well as showcase how you can help them. Make sure whatever content you share with them is helpful so they don't feel like they are being sent to a sales pitch.
If you were speaking to someone and their conversation inspired a blog post, you could write them an email and include the link thanking them for the inspiration. If your article is helpful, your new connection won't only remember you, but they may also tell a friend about you and share what you do. This is a great way to expand your reach and showcase yourself as an expert in your field. Don't forget to share your content on social media so the people that you've networked with are able to see it as well.
The bigger your content library becomes, the easier it will be to attract potential buyers. Your blog will start to generate qualified sales leads, and your sales team couldn't be happier. If your content is strategically created, it will be found by potential buyers who may have never come in contact with you before, but they've found you through the search engines.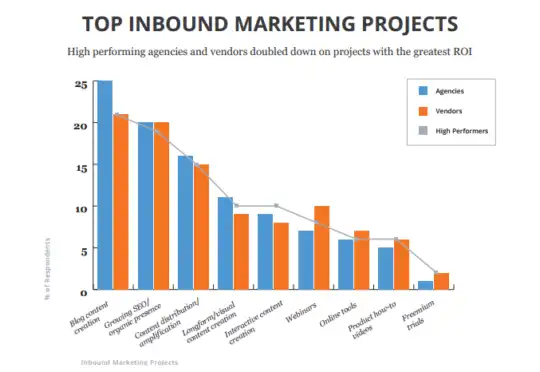 Businesses Are Looking for Services Firms
Businesses are searching for service firms to help them with the important work they need to be done. While they may not wish to hire in-house accountants, lawyers, and other service professionals, they still need these services. Since they need these services, they have to turn somewhere, and your services firm is exactly the place that makes sense to look. They need to know you are there though and that is where inbound marketing comes into play.
Final Thoughts
The more authoritative content you have available for your potential buyers to go through as they are doing their research, the better. You don't want your leads going to another site because your content library is a little lean. Invest in your inbound marketing strategies for service firms or marketing agencies and start pulling in the leads that you deserve.