We live in a culture of instant gratification—be it information, affirmation, communication, products, or service. So it makes it really hard to put your hard-earned (or hard-raised) money into inbound marketing without really knowing WHAT the ROI (return on investment) will be or WHEN that marketing effort will finally pay off.
At its core, inbound marketing is simplified as generating organic growth—your potential buyers are qualifying themselves. If you're looking for overnight success, this is not your strategy. Inbound marketing is a proven strategy, but it takes our most valuable resource: TIME. However, it sets the stage for more than just immediate sales—it puts your company in a better position: proving you're an expert, engaging with your target audience, growing leads (and customers), and, of course, bolstering your revenue!. How do you measure effectiveness of inbound marketing?
Inbound vs. Outbound Differences
There is a lot of discussion about inbound marketing versus outbound marketing. So let's clarify a few things before we get into this conversation about why it's worth the wait to do inbound marketing.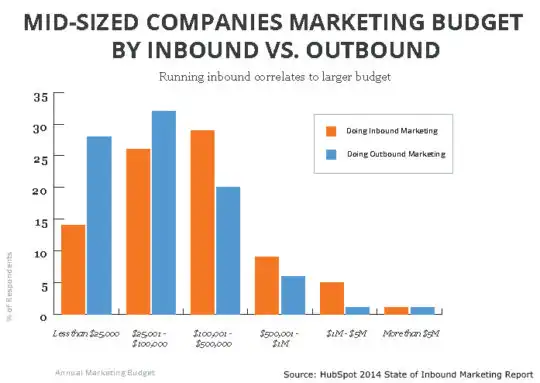 Candidly speaking, traditional outbound marketing is annoying to most clients…and there are data to back that up:
86% of the population skips TV ads.
91% have unsubscribed from email lists.
44% of direct mail is never opened.
Given the new GDPR regulations, inbound marketing is more reflective of how the average consumer wants to be contacted and how buyers research purchases and eventually make those purchases. According to HubSpot's annual State of Inbound Marketing Report, companies that are increasing their inbound marketing budgets are enjoying "a lower cost per lead, shortening their sales cycles and increasing their sales close rates."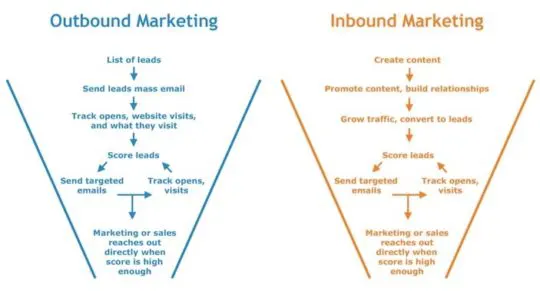 So, How Long Will It Really Take?
The short truth is, there is no one in the world who can tell you with certainty how long it will be before you see "success" or exactly what that "success" looks like. However, so this article can answer some questions, we'll give examples of what strength training inbound marketing looks like for different companies and how to make the most of your efforts.
For one example, inbound marketing was used for one of our clients in the B2B SaaS industry. The client was able to increase organic traffic twofold in 24 months. This might sound slow at first, but it's steady—and if you think about the fact that TWICE as many customers could mean DOUBLING your revenues in just 24 months, it reminds you of how truly important that is for your business!
The easiest answer here is that most inbound marketing campaigns take six to nine months to start seeing a return. However, remember that every company and each industry is different—some will see inbound marketing results sooner; some may take longer.
Inbound Success Metrics
We like to break it down into three major factors that influence your potential success in inbound marketing:
Quality of content: You need to have good content in the first place…it's not simply about the quantity of content alone. What you put into the "digital sphere" needs to be intelligent and paint a picture of your brand's expertise.
Frequency of posts: The quality-versus-quantity discussion is a balance, though; you need to understand that you can't simply have one great blog post and expect that to be enough. Your brand needs consistency of content in order to build consumer rapport and trust in your inbound marketing strategy to scale your generation, customer acquisition and client engagement efforts.
Ability to promote: This is a major piece of the puzzle. If no one knows your content exists (or no one can find it), then it's no good. The ability to promote your content via social media, digital marketing, or email is what will push your inbound marketing efforts forward with consistency.
Conclusion
A general rule of thumb we tell our clients is that within the first six to nine months, you should see some positive trends. The more work your team puts in, the faster you go, and your willingness to work with an established inbound marketing agency or b2b marketing agency can help your team execute better.
Here are some general thoughts to remember:
Expect at least a year before the results start to show momentum.
Work with an agency for weeks of training to get content, timing, and guidance to help your results.
Stay the course: It's a long game.
REMEMBER: There are always exceptions to this rule!