Failure to properly manage your sales pipeline will cause confusion and major problems. In this article, we are going to give you concrete ideas on how to best implement these practices. Focusing on how to increase sales pipeline? and What are the stages of a sales pipeline strategy? by sales pipeline strategy will enable your company to maximize sales revenue, but you might lack visibility as to where your marketing played an impactful role.
19% of buyers want to connect with a salesperson during the awareness stage of their buying process, when they're first learning about the product. (HubSpot)
The longer your sales cycle is, the more attention that needs to be paid to scaling your b2b pipeline marketing efforts, b2b pipeline management ensuring full visibility throughout the sales process to measure what sales enablement or marketing content moved the needle.
Without a proper B2B sales process and proper sales management, your business is likely losing thousands of dollars on a regular basis.
According to Salesforce, a full 68% of companies have not identified or attempted to measure a sales funnel, and the same survey showed that a whopping 79% of marketing leads are never converted into sales.
When a B2B opportunity stalls out because a marketing qualified leads falls through the cracks, it is a painful and avoidable experience for any sized company. This is most commonly caused by not having an effective sales playbook that is both repeatable and scalable. The following video show you precisely how to approach setting your your sales playbook and we highly reccomened you take a moment to watch this video.
Sales development rep (SDR) leaders often have a difficult time forecasting whether or not they can hit their sales goals. A lot of these type of inaccuracies stem from lack of internal alignment between sales and marketing teams which lead to a breakdown of definitions and characteristics between MQL vs SQL in order to improve alignment between your sales and marketing teams.
Without knowing if they can reach their sales goals with their current teams it makes it difficult to ask to hire more reps when they need them. It also makes it difficult to figure out where everyone is in the process and how to better help SDRs hit their goals.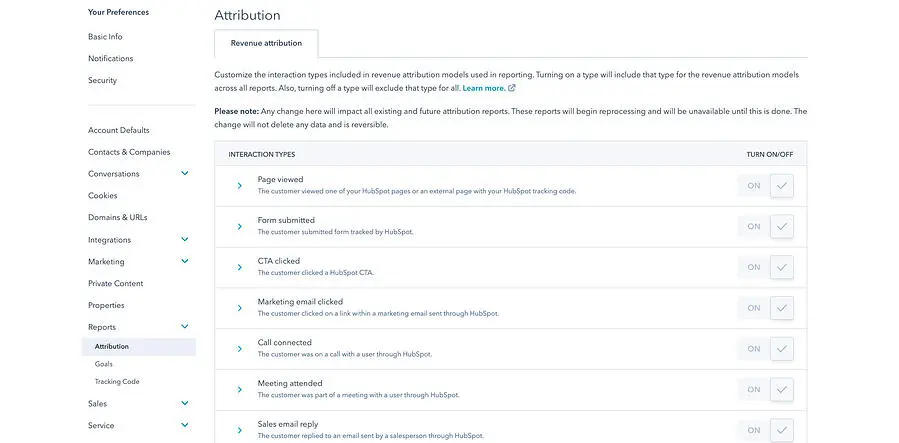 Continue reading this article to get the best sales pipeline stages management and sales tips for 2021 for optimal operation.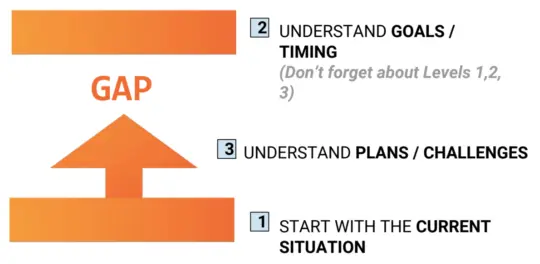 Understanding a Sales Pipeline
Before you start implementing changes, you need to have a clear understanding of what a sales pipeline is and how it can help you. Failing to see the benefits of a sales pipeline means you are unlikely to every implement it. You are even less likely to implement it if you don't understand how to get started so here is the information you need.
A sales pipeline gives you the ability to look into the sales process and see where your prospects are in their purchasing process. If you don't have this pipeline in place, your guess is as good as mine as to where they are and what they are thinking in terms of purchasing.
Knowing where a potential customer is in the pipeline will allow you to customize your conversations in order to get the best results when offering promotions, discounts, cross-sells, up-sells or down-sells.
Pipelines help you see where your sales reps are with their goals and if they are on track to hit their quota. You can look at all of the members of the sales team and see if the team's goals are on track as well. When you know where each of your sales reps is with their goals, you can help each of them as needed.
Being able to forecast and quantify deals and dollars for a certain period will allow you to be more effective in your job.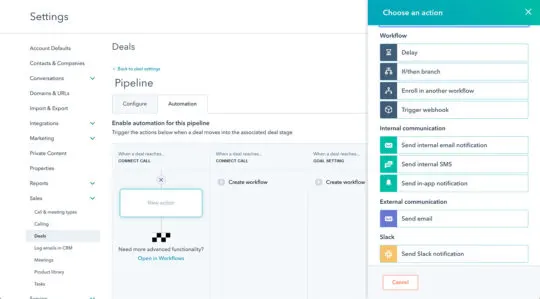 Your sales pipeline requires standardization and automation for every single deal stage in your pipelines in your sales process. If everyone has their own style and does their own sales process, you can never be sure about sales. Your sales process needs to be proven and successful in order to get everyone on board and to see the results you want.
B2B Inbound Sales Pipeline Strategy Management
1. Alignment of Your Sales Pipeline and Buyer Journey
As an inbound marketer, you are already in the right mindset because you are focusing on the buyer journey. Each of the stages in the buyer journey should have content that is specifically created to speak to a buyer that is thinking the thoughts of a person at that stage in the process.
Get familiar with how customers are thinking and train your marketing and sales teams on how to better move leads forward through the sales pipeline strategy using this knowledge. When your team is thinking about how the buyer is thinking, it is easier to anticipate needs and list possible objections so they can be addressed before they even come up.
Stages in the buyer journey shouldn't be thought of from the sales' organization side of the business, but instead should be thought of from the customer's point of view. Buyers don't think about being in pipelines. Buyers are thinking about a problem they have and the pain they are experiencing from not having a solution.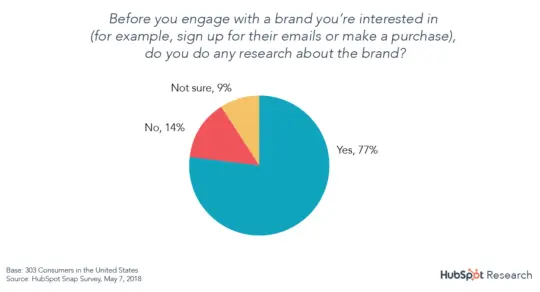 This is where your company can fill the gap with pertinent sales enablement principles of creating content that speaks to these specific pain points to get in front of eyeballs looking to solve those specific problems. This can take the form of highly relevant blog posts, infographics, downloadable guides to case studies that speak to their specific pain points.
This can really help to get on the radar for brands looking in Google searches for ways to reduce or eliminate their operational pain points, which is half the battle given the roughly 77% of customers engage with branded content before partnering with them or signing a contract to do business with them.
2. Agile Sales Playbook
The goal is to standardize your funnel and sales-ready messaging. Ideally, leveraging HubSpot sales software, which offers playbooks is vital when creating a repeatable sales process Having a b2b inbound sales script should be considered more of a template vs. an inbound sales script they spit out verbatim. The b2b inbound sales script will help remind reps about important parts of the conversation and keep them on track throughout the sales call.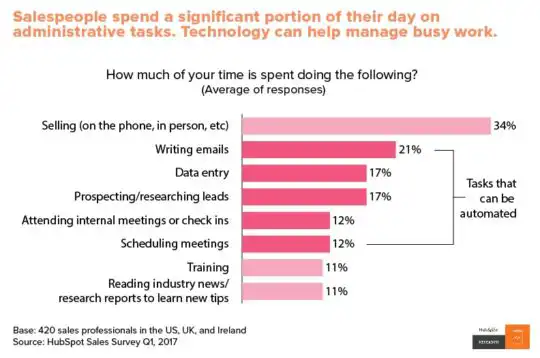 You don't want you reps to feel like their personalities are taken out of the equation, but they need to communicate the main points throughout the call. Many salespeople forget that their goal is to connect with the potential client and find out their needs and instead talk about product features. Having an inbound sales script that helps them through the conversation to unearth opportunities is a great way to keep them on track.
3. Determine Best Metrics to Review for Strategic Deals
Driven by data, inbound sales funnel and marketing pipeline must focus on proper data analysis and usage since this is going to determine success or failure. Properly leveraging data means your company must determine the best metrics to monitor for interpretation and organization.
Look for sales pipeline KPI's to prioritize current deals by a quick look over. Being able to evaluate opportunities with a quick look over can save you time going through deals on a case-by-case basis so you can focus on the hot leads. Additionally, leveraging an effective sales playbook framework can greatly create repeatable and scalable sales process.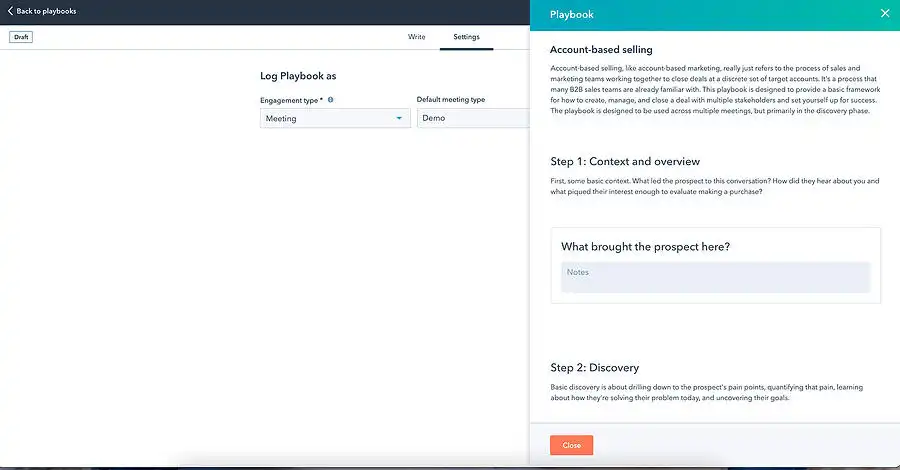 Determine whether a lead is a good opportunity by looking at the dollar size of the opportunity vs. the clients you've serviced in the past. While it might be great for the ego to harpoon a whale, it is less likely your company will close the sale and could take up a lot of resources trying to hunt and close the deal.
Looking at the age of an opportunity will help to determine whether it is a good lead on which to focus your company's efforts. Generally, the longer the lead has been in the pipeline, the less likely they are to close. When you see a lead that has been in the pipeline for a long period, this is a good opportunity to determine why the lead stalled out and fix any problem points.
Win rate is another metric to consider. You can find your win rate by dividing the number of closed deals by the number of opportunities in the period.
4. Use a CRM & Automation
When you look at the sales pipeline, it is everything that takes place to move the lead toward a deal. There are usually many parts, and people in the process and the complications can be overwhelming no matter the size of your company. Increasing CRM end-user adoption internally within larger companies can be a huge challenge of it's own unless the CEO and/or VP of Sales mandates sales reps logging everything into a centralized CRM.
The screenshot below shows how you can have your sales emails bcc your CRM so that all automated sales emails that go out will show up in the contract property for each respective sales rep.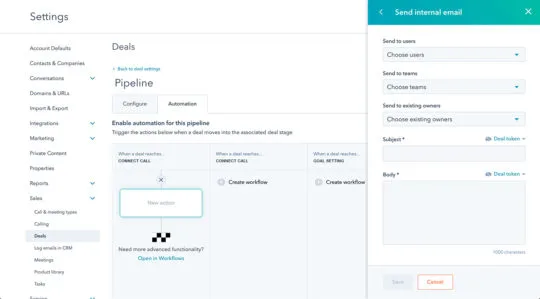 Using a CRM will make your life easier by helping your streamline grow sales pipeline. There is nothing that will replace in-depth and documented pipeline management. When documenting and staying on top of the process, you will notice that your sales teams have become a well-oiled machine who know how to produce results.
5. Sales Pipeline Optimization
Once you have established the baselines above, it is time to use pipeline automation for refining the effectiveness of individual deal stages to help reduce the length of your sales cycle.
Below is a great example of all the actions at your disposal when it comes to what makes the most sense to automate for each particular deal stage.
When you get down to the details in your sales pipeline, you need to think about bringing sales and marketing teams together. The collaboration of sales and marketing teams working together is now being called "smarketing."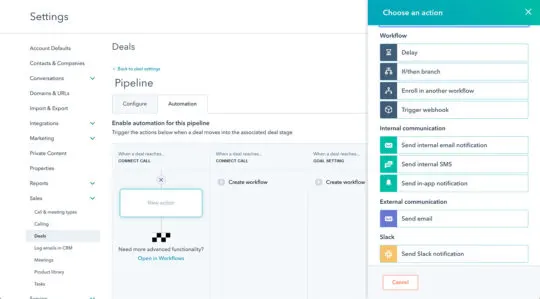 Since they are on the same side, it only makes sense that they work together, but how?
Duration of stage progression – How is the web content for that specific product or service? Are there strong calls to action? Are the sales teams following up? What tools are in place to reignite the flame for leads that have lost the flame?
Watch for stage leaps – While it isn't out of the ordinary for customers to get outside of your determined path for them, this could be a sign that your content is not responsive to their needs. When leads stage leap, it is often difficult to recapture them, but it isn't impossible. To decrease stage leap, make sure your content is representing your products and services in the best possible way.
Look out for slippage – While it might seem like the toughest part of the sales process has passed after the lead has shown clear interest, that is not necessarily the case. Slippage can creep up and steal the deal. Potential clients can have valid excuses, and that is why it is your responsibility to use a strong sales qualification framework when you are interacting with possible new clients.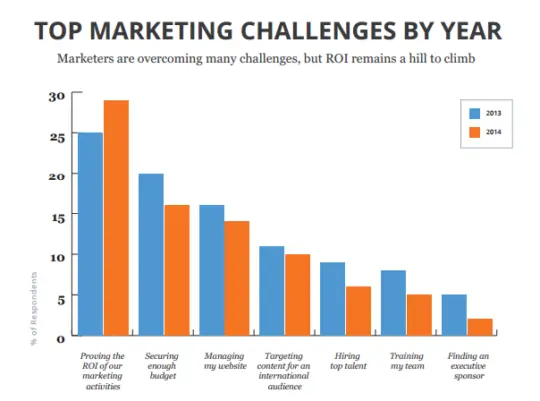 The more you optimize your company's sales pipeline, the more you will be able to boost revenue. Taking the time to optimize these steps may seem like a great deal of work, but the evergreen benefits make it worth the while.
6. Sales Metrics Available to the Team
Having metrics that are available to the team will allow them to operate effectively and ensure they get the results they want. You don't want your team to fly blind in their sales efforts.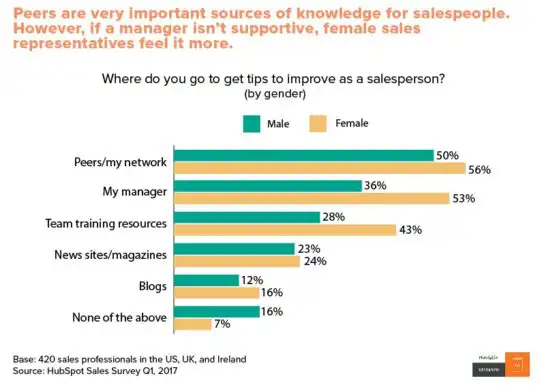 If your SDRs don't understand the marketing pipeline benefits of using these processes, you are likely to experience some backlash. Salespeople are often the independent type with a disdain for being told what to do. Instead of telling them they need to follow the sales process, it is important to display the benefits such as:
Increased Efficiency

Honing Skills Through Repetition

No Creativity Required

Expert Guidance

Closing More Deals
7. Highlight Benefits to Your SDR Leaders
Even leaders don't have the best vision at times. If you can't get your leaders on track with the process, you're going to have an even more difficult time.
Showcase benefits such as:
Ability to Hold Reps Accountable

Easier to Manage Sales Pipeline

Easier to Forecast Numbers

See Where Reps are Getting Stuck
These benefits are often enough to get SDR leaders on board so they can communicate the importance to their SDRs. When you have a very specific sales pipeline, it is easier for you to perform the tasks of your position without guesswork.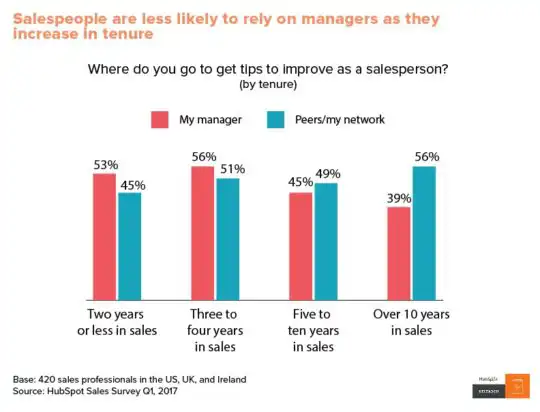 After you've created your marketing pipeline from finding your prospects, determining their potential and finding decision makers, the management is what is going to bring in the revenue.
1. Following up is highly essential for closing business. If you fail to follow up, your revenue will show it and when you look at your sales pipeline, it will show where the failure is taking place.
2. Measuring your results shouldn't be optional. When you measure your results, you give yourself important information you can use in the next step.
3. Analyze your results to see where there is opportunity for growth. You can look at areas where you didn't win but you can also look at areas where your teams are performing well so you can congratulate and repeat these good practices.
Look at what actions were taken when sales were lost and stay away from those. Look at the actions that won sales and see how you can encourage more of these actions.
Putting it All Together
Now that you understand the importance of your sales process and sales pipeline management, you can continue to help your company increase its revenue. Increased revenue equates to increased profits if you are increasing your lead to conversion rates and funnel velocity.
Stepping back and taking a fresh look at the effectiveness of your companies sales playbook and procedures for sales pipeline management is an important part of running your business since a business can't survive without sales.
The time invested in shoring up and optimizing your sales pipeline will continue to bring value to your company. As you gather further data, you can boost your revenue even more.