In today's digital landscape, having a well-designed website is crucial for any business aiming to succeed. Choosing a reputed web design & development agency in 2023 can make all the difference in your online presence, customer engagement, and ultimately, your bottom line.
This blog post will guide you through the top web design companies, essential factors to consider when selecting a top website professional and designer, the best website designers, ensuring that your next projects stands out from the competition and drives growth.
Short Summary
Top 5 U.S. web design companies for 2023: 310 Creative, Smart Sites, SPINX Digital, WebiMax and BOP Design

Factors to consider when choosing a web design agency include portfolio & client testimonials, industry experience & specialization and communication skills

Emerging trends in 2023 focus on 3D illustrations. Cost of hiring an agency ranges from $10k - $70k
Top 5 U.S. Web Design Companies for 2023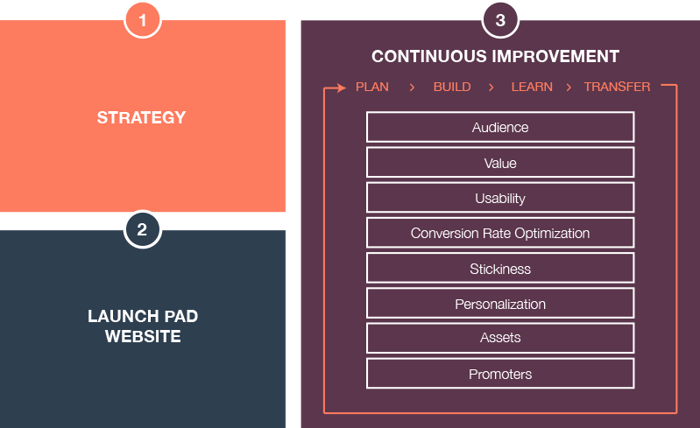 The United States is home to some of the best UX design and web development companies in the world, with a diverse range of expertise and experience.
As the best web design company and best website design company, according to industry rankings, the top 5 best UX design and development companies from here in the United States for 2023 are:
310 Creative

Smart Sites

SPINX Digital

WebiMax

BOP Design
These companies have been carefully evaluated based on factors such as past projects, success rate, ROI, press mentions, awards, industry recognitions, and social media and digital presence throughout.
In the following sections, we will dive deeper into these top-notch agencies of UX design and explore what sets them apart from the rest.
#1. 310 Creative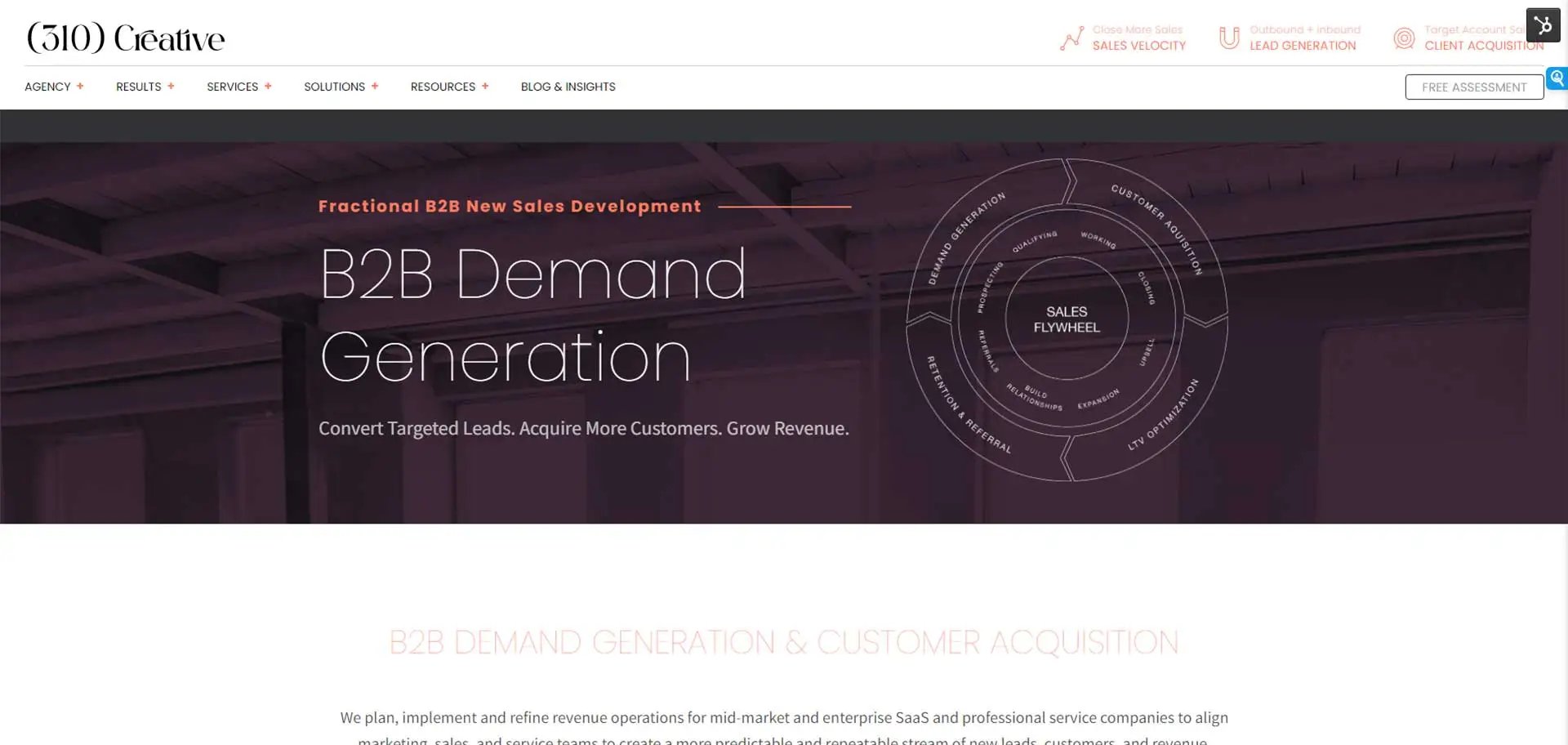 310 Creative stands out as one of the best web design agency, known for its cutting-edge designs and emphasis on user experience. This full-service digital and marketing agency that offers a wide range of services, including planned consulting, Search Engine Optimization, UX design and and mobile app and custom software development, and full service digital agency, marketing and branding.
Their team of skilled web designers has provided services for reputable clients such as:
Sparkline Data

Bioscale

Artifex

Autogrid

American Exchange

America Works

Altec Lensing

Carlos Falchi
#2. Smart Sites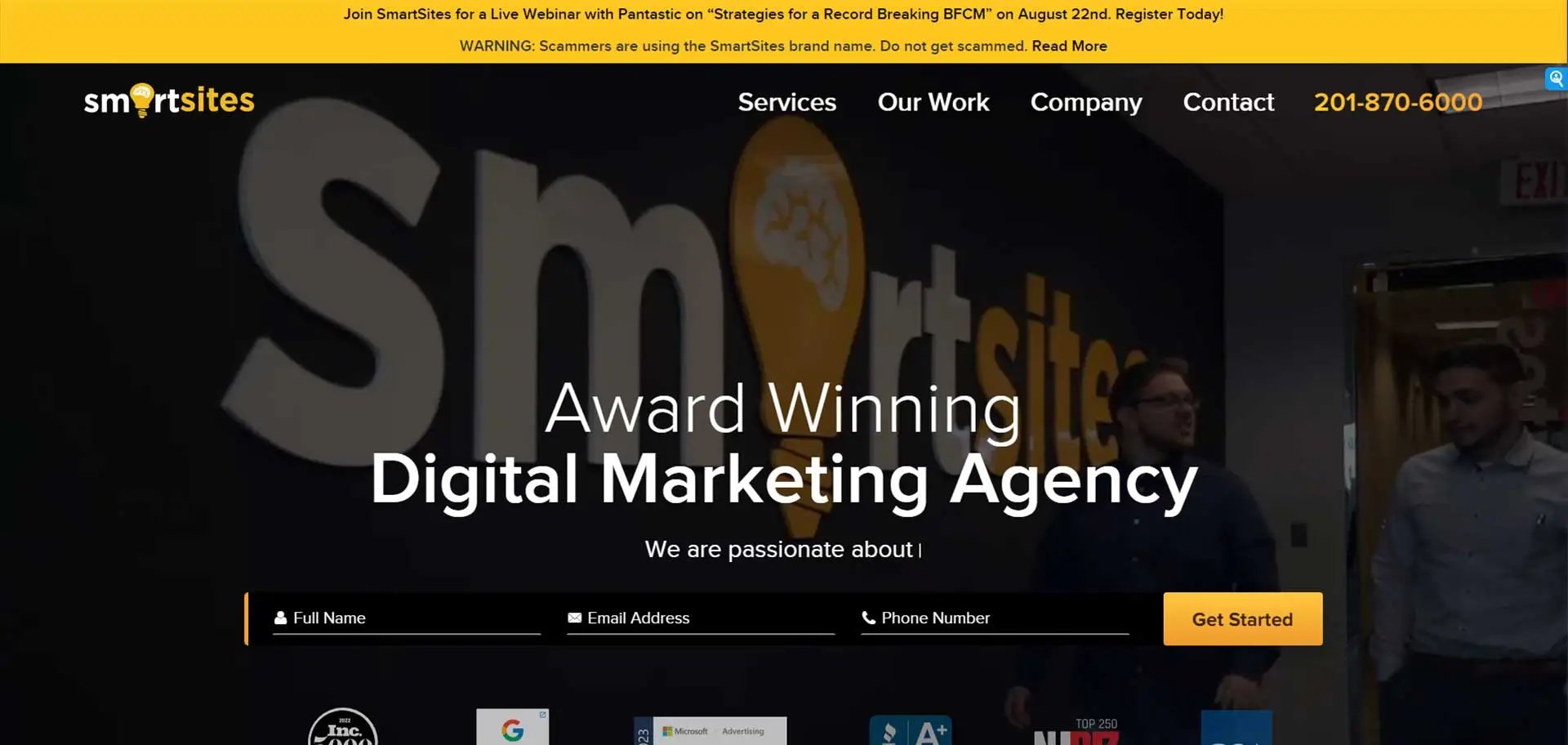 Smart Sites is a top-rated UX design company specializing in custom website development, SEO, and digital marketing services for businesses creating websites of all sizes. They focus on conversion optimization and usability, often employing customized software development to create custom solutions, creates websites that cater to their clients' specific needs.
With an impressive roster of clients, including KFC and a video streaming platform, Smart Sites provides a range of core corporate services such as search engine optimization engines such as website traffic such as:
E-commerce UX design

SaaS UI design

B2C, B2B, and enterprise website design

Web apps and portals

Web solution redesign

CMS design
#3. SPINX Digital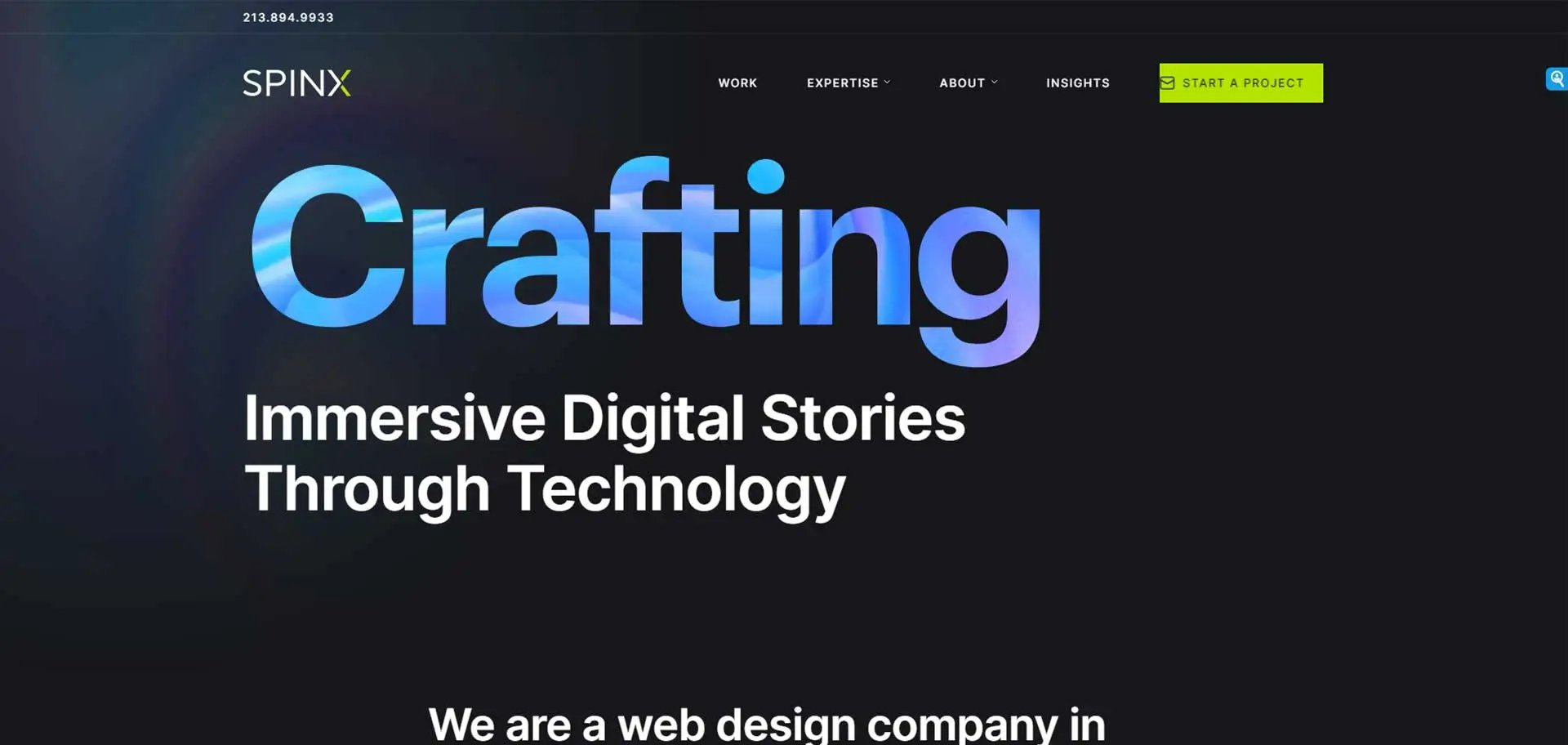 Software development company SPINX Digital is based in Los Angeles is renowned for crafting visually appealing and user-friendly websites for a range of industries.
Their team of talented web designers and digital marketers provides custom web design, website projects, digital marketing services, web development services, SEO, and other services to help businesses establish a strong online and digital presence everywhere.
With a wealth of experience in developing stunning websites, SPINX Digital has become a go-to choice for businesses seeking both aesthetics and functionality.
#4. WebiMax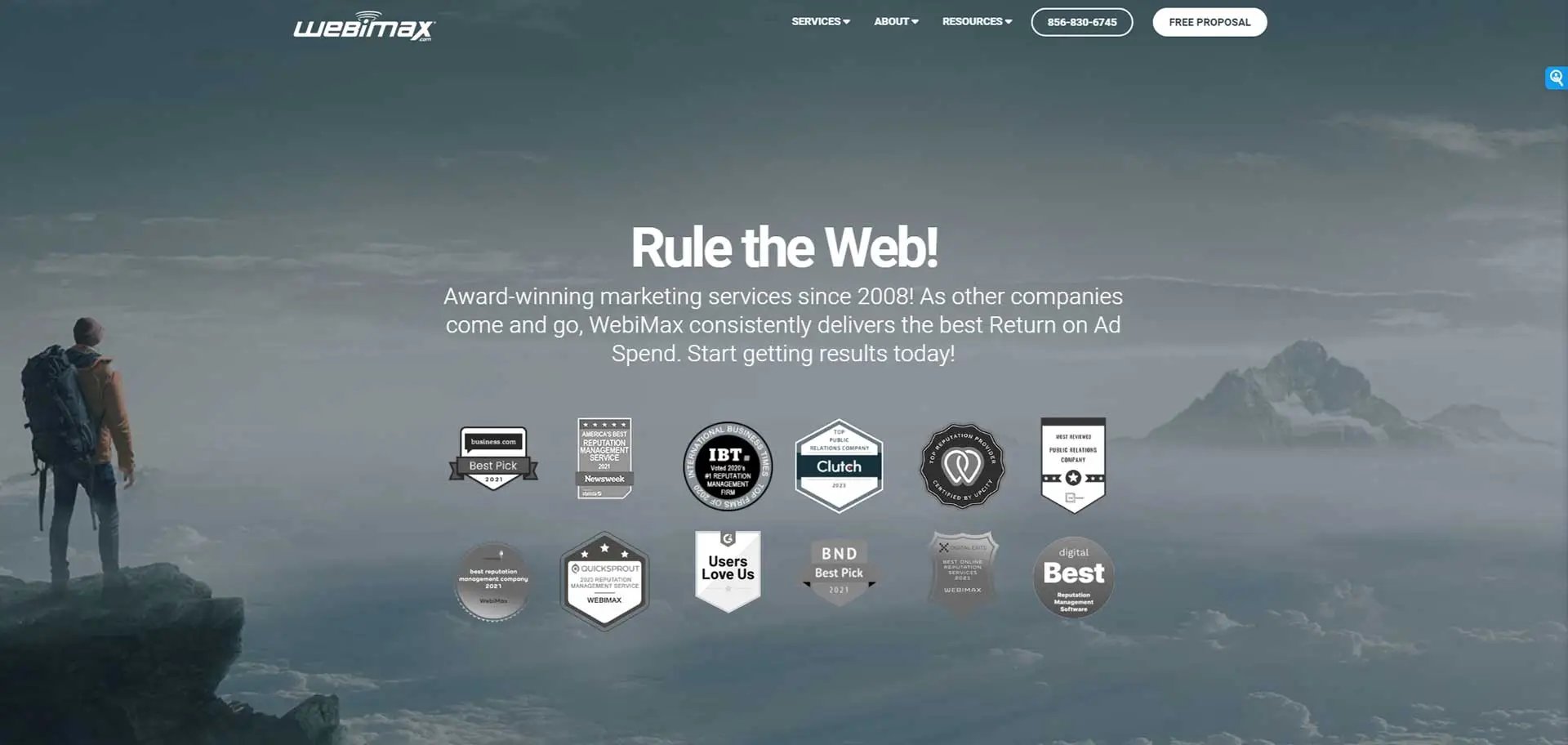 WebiMax is a leading web design company offering a comprehensive range of digital services, including SEO, and online reputation and content management system,.
Their team of experienced professionals is knowledgeable in the most current UX design trends and technologies, ensuring your website always stays ahead of the curve.
As a full-service internet marketing agency and branding agency, WebiMax offers the following services:
Developing and implementing effective marketing strategies

Working closely with clients to understand their needs and goals

Incorporating feedback from past and current clients to continually improve their offerings
By providing these services, WebiMax helps businesses achieve their internet marketing and objectives.
#5. BOP Design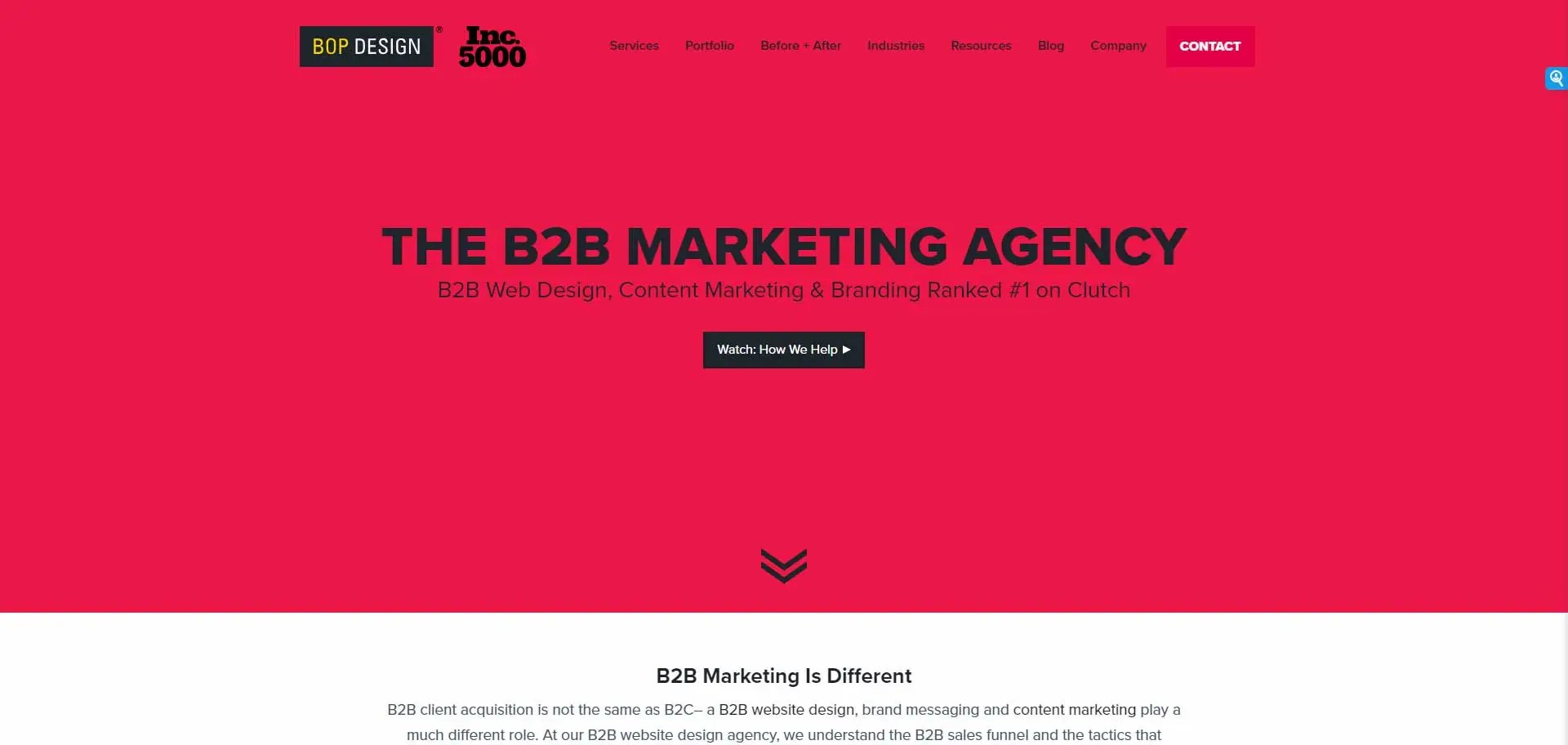 BOP Design specializes in B2B digital marketing and is a full service digital company, brand identity, creating custom websites that drive engagement and conversions.
As a metrics-driven B2B digital marketing agency, brand identity and advertising company, they focus on delivering measurable results for their clients in diverse industries, They create websites such as:
healthcare

e-commerce

IT

biotech
Offering a comprehensive range of services, including:
UX design & Development

branding

content marketing

social media

SEO

logo design
Factors to Consider When Choosing a Web Design Agency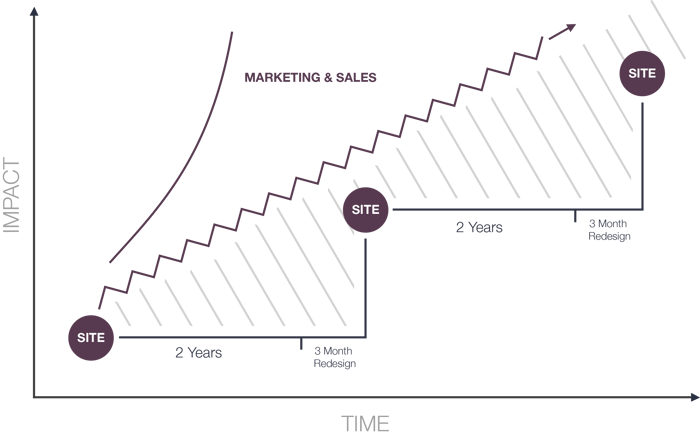 Selecting a good reputed UX design & development agency is essential for ensuring your website meets your business objectives and delivers a positive user experience. In this section, we will explore the factors you should consider when evaluating potential web design partners.
These include their portfolio and client testimonials, industry experience and specialization, and communication skills. It is important to take the time to review each of these factors carefully to ensure you select the right product.
Portfolio and Client Testimonials
One of the most important factors to consider when selecting a good web designer or design agency is their portfolio and client testimonials. By reviewing their past work and client feedback, you can gain valuable insights into their expertise and reliability. It's essential to assess their proficiency in both aesthetics and specialization.
A professional web designer with a strong track record of completed and successful website design development projects is more likely to deliver the high-quality website your business needs.
Industry Experience and Specialization
Another crucial factor when choosing a professional web design company is their experience in your specific industry and their focus on your business needs. A professional and reliable UX design & development agency with a specialization in your industry is more likely to understand the unique requirements and challenges your business faces, ensuring a tailored UX design solution that meets your goals.
It's also important to inquire about their technical proficiency and any areas of specialization they might possess.
Communication and Project Management
Clear communication and efficient management of project are essential for successful collaboration with a professional, web design firm or agency. Here are some tips to establish effective communication methods.
Provide clear and concise messaging

Ensure easy and logical navigation

Maintain consistent branding

Assign one point person for communication
Furthermore, an agency that is open to ideas and maintains open lines of communication between both parties is more likely to deliver a successful final product that meets your business objectives.
Niche Web Design Companies
In addition to the top website designs and best web design websites and best web design agencies that we've discussed, there are also niche web design firms that cater to specific industries or offer unique services. These specialized and award winning website UX design firms possess in-depth knowledge and experience in designing websites for industries, such as:
Law

Healthcare

Photography

Videography

Fashion
And more.
By focusing on a specific market, they can offer their expertise and best websites experience to businesses within that niche, providing tailored custom UX design solutions that meet the unique needs of their clients.
Emerging Web Design Trends in 2023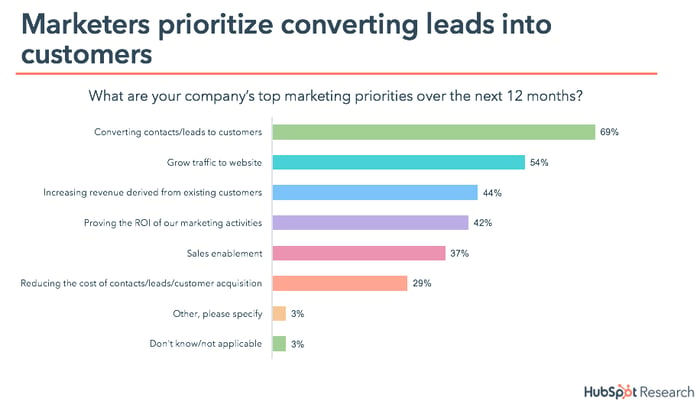 As we move further into the digital age, web design trends continue to evolve. In 2023, we can expect to see a resurgence in:
3D illustrations

Minimalist design

Custom illustrations

Animated cursors

Blending photos with graphical elements
These trends aim to create visually appealing and interactive websites and landing pages creating websites that capture users' attention and enhance their browsing experience.
Moreover, there will be a growing emphasis on the following trends in web design:
Greater accessibility

Improved performance

Sustainability

Personalization
Staying ahead of these trends and adapting your own website accordingly can ensure that your business's online presence remains engaging and relevant, ultimately driving user satisfaction and business growth.
Global Reach of Top Web Design Agencies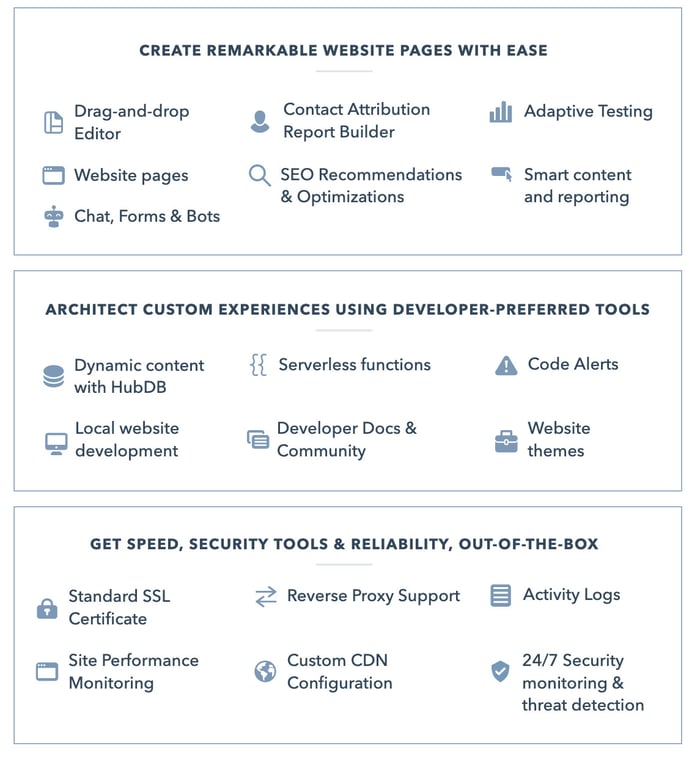 Leading web and graphic design, companies are not limited to a single country or region. Their international presence and marketing team allows them to cater to clients from different countries and cultures, offering tailored, UX design services and solutions that meet the unique needs of businesses worldwide.
By choosing one of the top three web development agencies with a global reach, you can ensure that all projects and your new website, will be designed and developed with a global audience in mind, maximizing its potential for success.
Web Design Services Offered by Top Agencies

Top web design and mobile app development agencies offer a wide range of various UX design project and entire web design process and mobile app development and services, to meet the diverse needs of their clients. These best web design company and full web design project and development services, include:
Custom website design

Planning and wireframing

Competitor research

Front-end development

SEO campaigns

Conversion design
Many graphic and web design partner and website design agencies offer a variety of website design projects and designer services, including:
SEO

Branding

Mobile app creation
By choosing a top web design agency, you can expect a comprehensive suite of services that will ensure your website is optimized for both aesthetics and functionality, ultimately driving business growth.
The Impact of Website Design on Business Success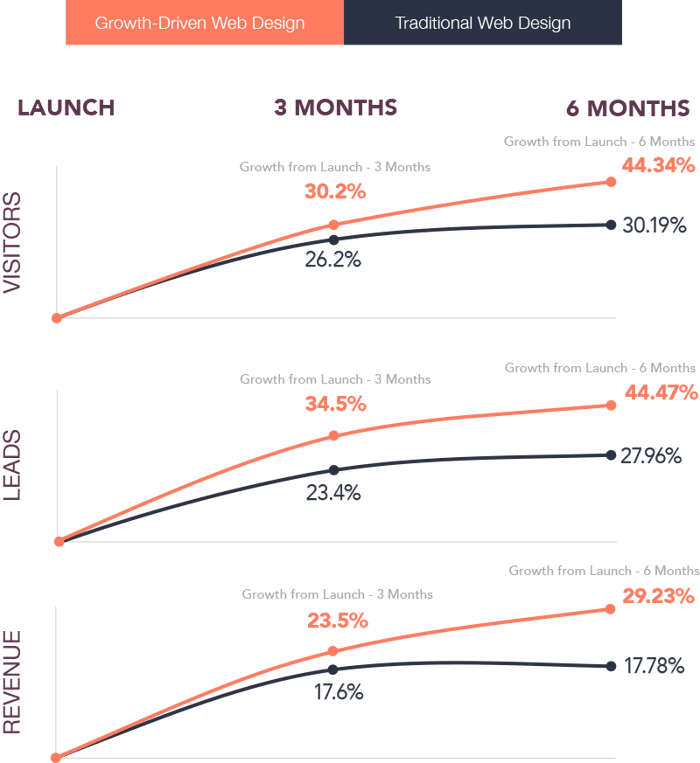 A good-designed website is crucial for any business looking to succeed in the digital age. Research has demonstrated that nearly half of Internet users prioritize website designs when evaluating the trustworthiness of a a business online. This suggests that the design of the website is a critical factor for any company looking to establish credibility online.
A professional and functional website can:
Bolster a company's credibility

Facilitate access to target audience

Act as a virtual store

Attract potential customers

Enhance brand presence.
Moreover, having a website that is optimized for search engines and features high-quality content is essential for attracting visitors to websites and converting them into customers.
By investing in a properly-designed website, your business can enjoy increased customer engagement, improved online visibility through search engine optimization, and ultimately, increased revenue.
Cost of Hiring a Web Development Company
The cost of hiring a good website designer or a website design agency can vary depending on several factors, including project size, complexity, reputation, and location.
On average, website design costs in the US can range from $10,000 for a freelance web designer to $30,000-$80,000 when engaging a professional website development agency, or B2B web design company or professional web agency here.
It's important to research the going rates in your area and allocate a suitable budget for your entire UX design and development process and project, ensuring that the proposals you receive are appropriate in terms of cost. Keep in mind that the cost of hiring a professional web design and development company or agency in areas with a high cost of living, such as San Francisco, New York City, and Los Angeles, may be higher.
Takeaways On Partnering With Top Web Design Companies
In conclusion, choosing the right web design agency is crucial for ensuring the success of your business's online presence. By considering factors such as portfolio and client testimonials, industry experience and specialization, and communication, you can select a professional web design agency that will deliver a high-quality and functional website tailored to your business needs.
Stay ahead of emerging trends and consider the global reach of top web designs oriented agencies to maximize your new website that's potential for success. Remember, investing in a properly-designed website created by a top UX design company is a smart decision that can drive business growth and boost your bottom line.