In the competitive landscape of Software as a Service (SaaS) companies, outbound lead generation is crucial for steady growth and success. Mastering outbound lead generation techniques and strategies can set your SaaS platform apart from the competition, generate more SaaS leads, and ultimately increase your revenue.
In this playbook, we'll dive into the key components of a successful strategy, explore top techniques, and unveil essential tools and resources to empower your sales and marketing staff. Get ready to unlock your SaaS company's full potential!
Short Summary
Multichannel playbooks for SaaS outbound lead generation is an effective way to increase reach to start more sales conversations with good-fit leads

Key components of a successful SaaS lead generation strategy include identifying target audience & ICP, crafting personalized messaging and utilizing hyper-targeted list building approaches.

Essential outbound sales channel tools for success include sales intelligence platforms, cold outreach software, personalization of copy and multimedia tools and LinkedIn outreach solutions. Measuring & optimizing performance with measurable KPI's & A/B testing also key.
Understanding SaaS Outbound Lead Generation
SaaS outbound lead generation is a process of identifying and engaging with individuals or organizations that have expressed interest in your software, with the aim of converting them into potential customers. The sales and marketing teams play a crucial role in this process, with sales teams are responsible for identifying potential customers, crafting personalized and targeted messaging, utilizing data-driven approaches to generate outbound leads, and applying various outbound lead generation techniques.
Outbound lead generation for SaaS offers numerous benefits, including a shortened sales cycle, increased brand recognition attracting loyal customers, the ability to test and target new markets, and the ability to select and reach out to ideal customers, thus promoting steady growth.
The Role of Sales and Marketing Teams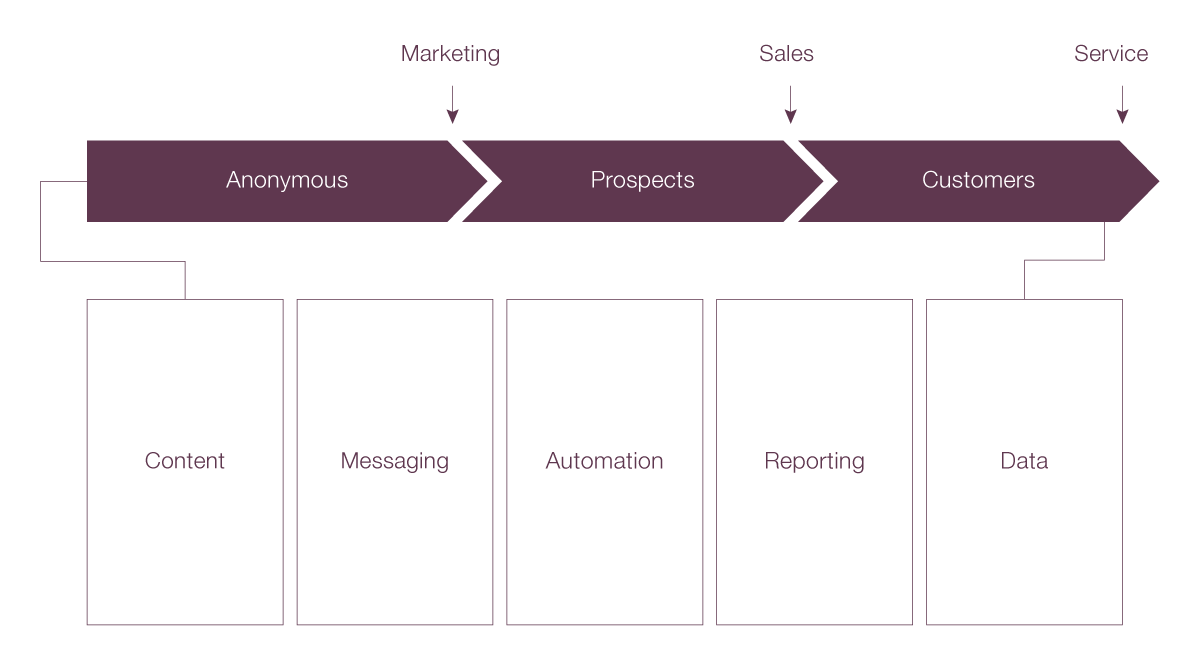 Sales and inbound marketing teams are integral to outbound lead generation, collaborating to identify and contact potential customers. Alignment between sales and outbound marketing tactics and teams is essential in outbound lead generation, as misalignment between marketing and sales teams can result in outbound sales development reps creating prospects that do not meet the expectations of sales teams, thus leading to missed sales opportunities.
Different functions within the marketing team, such as sales development representatives such as the sales and business development managers, representatives, content marketing, marketers, campaign marketers, and performance marketers, play a role in generating outbound sales leads. The outbound sales team identifies potential customers using various outbound sales lead generation strategies such as cold calling and emailing. They then guide the prospects through the sales process until a purchase is made.
Benefits of Outbound Lead Generation for SaaS
Outbound lead generation for SaaS provides numerous advantages that contribute to the growth and success of your company and business model. By expanding reach, boosting sales, and cultivating high quality content and leads yourself, outbound lead generation strategies help strengthen your own business model's foundation.
Utilizing mass email and direct mail inbound marketing are effective methods for reaching a broader audience of paying customers. Referral marketing, which involves transforming existing customers into brand advocates, is another powerful outbound strategy that offers benefits such as reduced acquisition costs and increased conversion rates.
By employing a diverse range of outbound marketing funnel lead generation techniques, you can optimize your SaaS company's growth potential.
Key Components of a Successful SaaS Outbound Strategy
A successful SaaS product or service outbound lead gen strategy is built upon three key components: identifying target audience and ideal customer profile (ICP), crafting personalized and targeted messaging, and utilizing data-driven approaches. By focusing on these core components, you can create a robust and cost effective outbound lead generation strategy that drives results.
In order to lay the foundation for a successful SaaS lead generation strategy, it's vital to first identify your target audience and segment them to ensure that your top audience targeting your top prospects and quality leads will have a higher chance of resulting in sales, and that your sales team is utilizing their time efficiently to qualify leads. From there, you can commence your daily outbound lead generation activities and build a full lead nurturing and strong sales prospect and pipeline.
Identifying Target Audience & Ideal Customer Profile
The initial step in SaaS outbound and lead generation process is identifying the target audience and segmenting them. This process ensures that the more sales qualified leads generated have a higher chance of resulting in sales, and that the sales team is utilizing their time efficiently. Tools like LinkedIn and Google offer great insights into target market, demographics and user behavior. This allows you to target potential new markets accurately and effectively.
Segmenting the various pain points and the pain point, of the target audience into smaller groups facilitates a more strategic approach hyper targeted leads for the sales team, allowing them to pitch the most suitable products to the appropriate prospects. By understanding the pain points of potential leads and determining how your product or service can be a viable solution, you your sales funnel can effectively identify your target audience and ICP.
Crafting Personalized and Targeted Messaging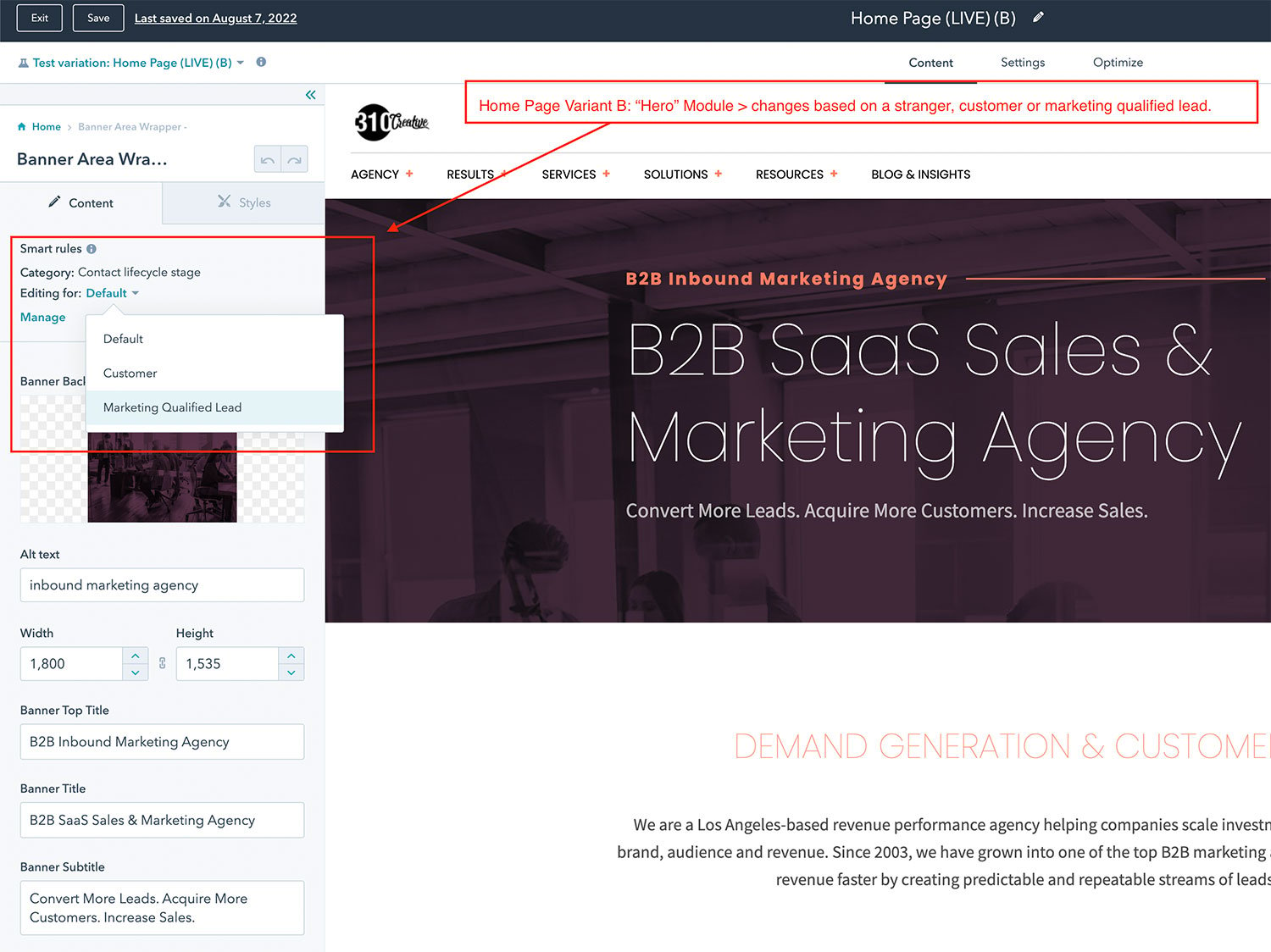 Customized and targeted messaging for SaaS outbound lead generation is essential as it boosts the efficacy of outbound techniques capture leads further, builds trust and reliability with the prospect, and may lead to more deals and higher conversion rates. Researching the target prospect and audience to gain an understanding of their needs and pain points can be used to craft personalized and targeted messaging that is tailored to their specific situation.
To ensure effective personalized and targeted messaging, it is important to take a personalized approach when reaching out to prospects. Crafting a message that provides a rationale for the connection can help establish trust. Additionally, it is essential to identify ways to demonstrate your value proposition to the potential buyer's journey along. By focusing on the needs of your target audience and offering solutions to their problems, your messaging will resonate and drive results.
Utilizing Data-Driven Approaches
Employing data-driven approaches for SaaS outbound lead generation is of great importance as it enables organizations to make decisions based on insights from their data, thereby helping to pinpoint the most efficient channels and messaging to reach prospective customers. Customer data such as demographics, purchase history, website activity, and more can be utilized for data-driven approaches.
By leveraging data from marketing campaigns, including open rates, click-through rates, and conversion rates, you have valuable content and qualitative data that can inform decisions and optimize your outbound demand generation strategy. Utilizing data-driven approaches to lead nurturing not only helps you identify the most effective channels for reaching your target audience, but it also allows you to continuously refine and improve your lead gen campaigns for maximum efficiency, scalability and profitability your outbound lead generation program.
Top SaaS Outbound Lead Generation Techniques
Mastering any effective SaaS outbound lead generation technique is crucial for maximizing your company's growth potential. The most most effective inbound lead generation techniques include cold email campaigns, cold calling strategies, LinkedIn outreach and social selling, pay-per-click (PPC) advertising, and referral marketing strategies. By understanding and implementing these techniques, you can create a comprehensive and cost effective outbound lead generation strategy that drives results for your SaaS business.
Each technique offers its own unique benefits and challenges, but when combined, they form a powerful and well-rounded approach to outbound and lead gen. generation. By leveraging the strengths of each method, you can create a synergistic effect that maximizes your overall outbound lead gen. generation success and helps your SaaS company thrive in a competitive landscape.
Cold Email Campaigns
Cold email marketing campaigns are a beneficial tool for SaaS outbound lead generation due to their capacity for highly targeted outbound lead generation and their cost-efficiency compared to other various outbound marketing methods. A cold email inbound marketing campaign involves sending unsolicited emails to potential customers with the purpose primary goal of generating outbound leads only.
To develop and execute an effective cold email campaign, it's important to compose personalized and targeted messages, employ data-driven techniques, and evaluate and refine campaigns. Leveraging tools like sales intelligence platforms and email automation tools can help you segment prospects, craft customized cold emails and calls and the cold calls and emails for themselves, and automate the entire process to save time and resources.
Cold Calling Strategies
Cold calling can be a beneficial component of SaaS outbound lead generation, as it can create awareness of potential buyer for a product or service and construct a sales pipeline. However, it should be employed in combination with other techniques and not overly relied upon.
Cold calling involves making outbound calls to prospective clients and interested others in order to create potential opportunities. To be successful in effective cold calling and prospect strategies, it's essential to call highly qualified prospects and interested prospects that have been thoroughly vetted, build rapport, and book appointments with ease.
By focusing your cold calls on the right prospects and delivering the right message at the right time, cold calling can be an effective means of attracting customers, generating leads and driving sales growth.
LinkedIn Outreach and Social Selling
Linked.In outreach and social selling are essential for SaaS outbound sales qualified lead- generation as they enable focused and individualized communication with potential customers, build credibility and trust with the audience, and create outbound leads more effectively than other social media platforms. LinkedIn is the optimal social media platform for social selling due to its business-oriented nature compared to other platforms such as Facebook, Instagram, and TikTok.
Sales reps can increase their visibility on prospect lists and strengthen relationships with hot leads on LinkedIn by building their personal brands, sharing relevant content, providing value to potential buyers right prospects, and utilizing outreach tools to nurture leads and have sales reps connect with the appropriate prospects via InMail.
By focusing on building meaningful relationships, and establishing trust, LinkedIn outreach, content marketing and social selling can play a critical role in your SaaS outbound marketing qualified lead generation success.
Pay-Per-Click (PPC) Advertising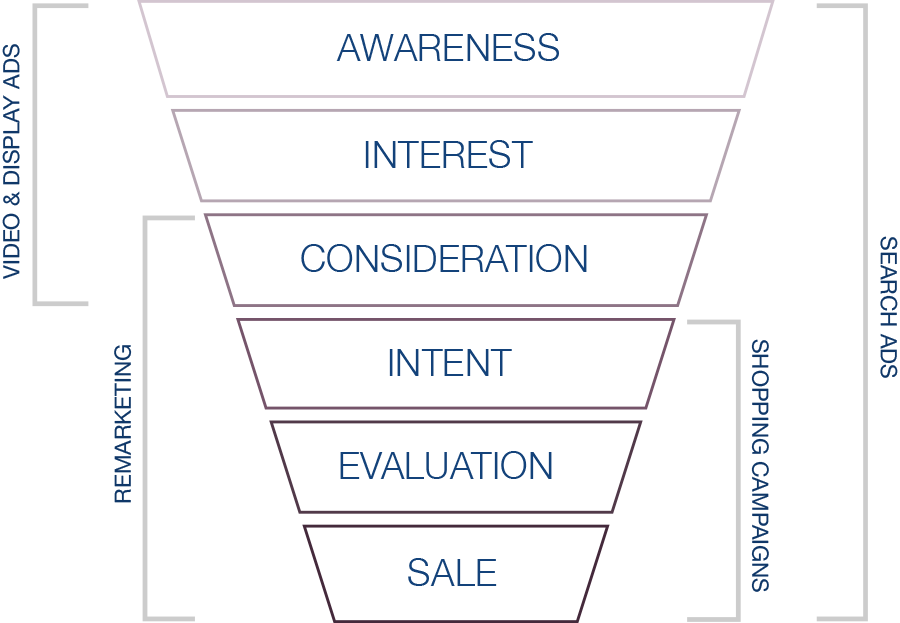 Pay-per-click (PPC) advertising is a form of online advertising or landing page in which you pay for each click a user makes on your advertisement or landing page. Constructing a successful PPC marketing campaign necessitates extensive research into selecting the appropriate PPC keywords, organizing and grouping those keywords into campaigns and ad groups, developing effective, landing page pages optimized to convert visitors, and more.
PPC advertising on search engines can be a major contributor to your SaaS companies success, with 79% of brands agreeing that PPC marketing is a significant factor in their growth. By creating relevant and targeted paid advertising campaigns tailored to your desired target audiences, and the searches they may be making, you can ensure your PPC campaigns on search engines are effective and drive results for your SaaS company.
Referral Marketing
Referral marketing is a strategy that involves incentivizing existing customers to promote selling your product or service or business to their family and friends. This approach enhances lead quality and quantity, reduces acquisition costs, boosts conversion rates, and assists target company in developing meaningful customer relationships that can result in referrals more revenue, and brand loyalty in the long run.
Understanding the difference between inbound and outbound referrals is essential for maximizing the effectiveness of your referral marketing strategy. Inbound referrals are those that have been referred to your business after hearing about it from another source and are often highly qualified sales prospects and leads who are likely to convert. On the other hand, outbound referrals require you to make an outgoing call to someone with a provided name and may not be as many marketing qualified leads as inbound referrals for a free trial.
Essential Tools for SaaS Outbound Lead Generation
To maximize the success of your SaaS inbound and outbound lead generation efforts, it's vital to leverage essential tools and resources that can streamline and optimize your processes. Sales intelligence platforms, email automation tools, and social media management solutions are necessary for successful SaaS outbound and inbound lead generation and campaigns.
These tools and resources not only help automate workflows and provide personalized service, but also optimize conversions throughout the inbound lead generation process. By utilizing the right tools, you can enhance your outbound demand generation strategy and drive more sales accepted leads and conversions for your SaaS business.
Sales Intelligence Platforms
Sales intelligence platforms are software solutions that provide valuable insights about prospective customers, enabling more efficient and effective lead generation, and prioritization of sales efforts. These platforms facilitate comprehensive research across a prospect's marketing channels, allowing you to target potential leads and markets accurately.
An example of a sales intelligence platform is HubSpot CRM, which is reported to be the most effective CRM tool for SaaS lead generation. By leveraging sales intelligence platforms, you can gather insights about your target audience, prioritize your sales efforts, and ultimately drive more great-fit leads and conversions for your SaaS business.
Email Automation Tools
Email marketing automation tools are essential for SaaS outbound lead generation as they facilitate increased lead generation, nurture prospective customers, and enhance productivity. Saleshandy is one example of a cutting-edge cold emailing tool that offers features to create efficient, cold emailing campaigns that can be automated and scaled.
By leveraging email automation tools, you can keep segmented lists of prospects, craft customized emails, and automate the entire process to save time and resources. This more purchasing process not only helps you generate more ideal leads, but also ensures that your sales team is focusing on the most promising prospects that book a free trial.
Social Media Management Solutions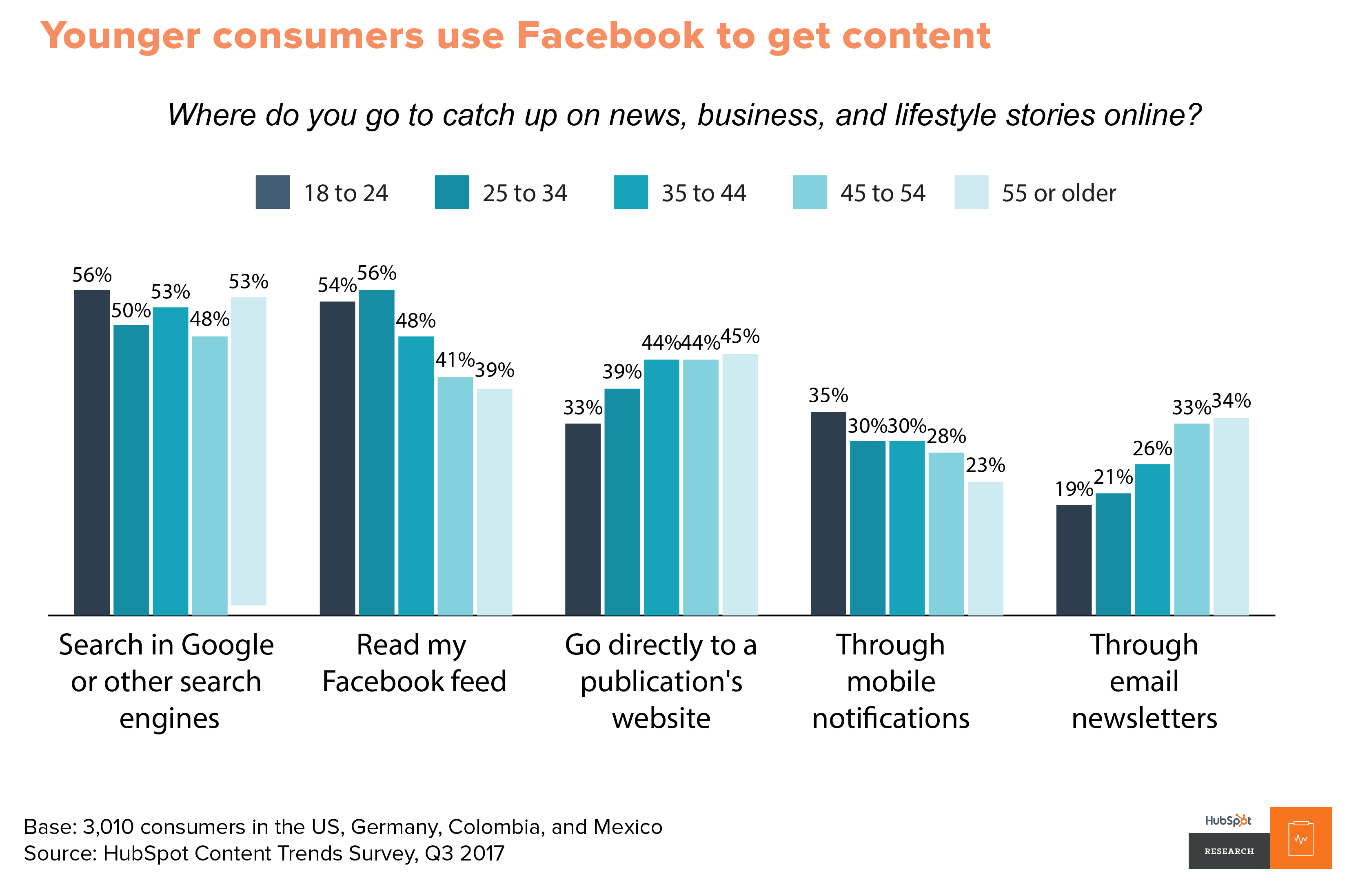 Social media management solutions are essential for SaaS Outbound Lead Generation as they can aid companies in efficiently managing their social media presence, crafting engaging content, and optimizing their social media pages to generate leads. Various social media management solutions are available, such as social media monitoring tools, content creation tools, analytics tools, and social media advertising content marketing tools.
When selecting a social media management solution, it is essential to evaluate the features and capabilities of new features of the solution, the associated costs, and the customer support offered. By utilizing the right social media management solutions, you can optimize your SaaS company's social media presence and drive larger amounts of sales qualified leads to start more conversions.
Measuring and Optimizing Outbound Lead Generation Success
Measuring and optimizing outbound SaaS lead generation success is an important metric of great importance as it enables SaaS businesses to assess the efficiency of their outbound lead generation tactics, recognize areas for enhancement, and ultimately augment the amount of qualified leads and conversions. To measure and optimize outbound lead generation success, it is essential to define and monitor KPIs, conduct A/B testing, and implement campaign optimization.
By setting concrete goals and objectives, tracking and analysing data, and routinely testing and optimizing lead magnet campaigns, you can ensure that your outbound and lead magnet generation strategy is driving results and contributing to the growth and success of your SaaS business.
Defining and Monitoring KPIs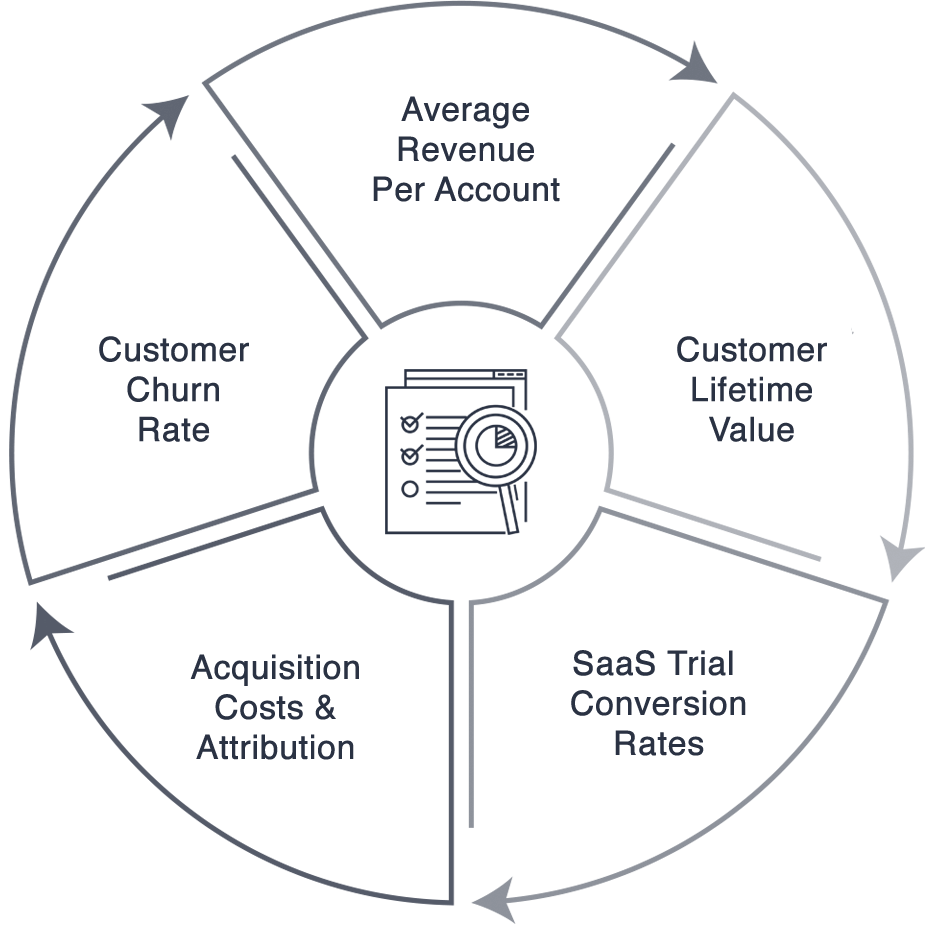 Defining and monitoring KPIs for SaaS outbound and lead generation campaigns is critical as it provides valuable insights into the performance of the sales process, aids in pinpointing areas for improvement, and guides marketing efforts to maximize ROI. By establishing clear KPIs and monitoring them regularly, you can assess the effectiveness of your outbound lead generation tactics and make data-driven decisions to optimize your strategy.
KPIs can vary depending on company size, your business objectives and the specific outbound lead generation tools and techniques you employ. Common KPIs to track might include the number of outbound leads being generated, the conversion rate, lead qualification, the cost per lead, and the return on investment. By continuously monitoring these KPIs, you can identify trends and make adjustments to improve the performance of your outbound demand generation strategy.
A/B Testing and Campaign Optimization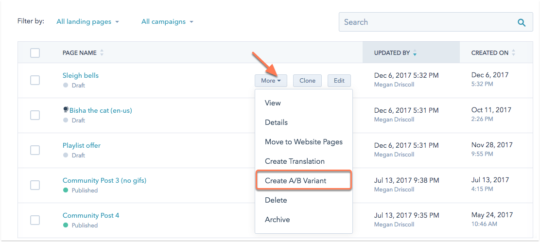 A/B testing and campaign optimization are processes used to determine the most effective marketing strategies used for engaging and converting customers. A/B testing involves creating two versions of a SaaS demand generation campaign and comparing their performance to identify the more successful one. Campaign optimization involves adjusting a campaign based on the results of the A/B test.
To ensure the effectiveness of your outbound lead generation strategic objectives, it's essential to conduct A/B testing and campaign optimization. This can involve testing different versions of emails, landing pages, and ads, as well as exploring different messaging, offers, and pricing strategies run promotional campaigns.
By continuously testing and optimizing your campaigns, you can maximize your SaaS conversion ratios and generate more ideal-fit leads with appropriate decisions makers.
Outbound SaaS Lead Generation Summary
In conclusion, mastering SaaS outbound lead generation is crucial for driving growth and success in today's competitive landscape.
By understanding the key components of outbound lead generation work on a clear understanding of successful strategy, implementing top techniques, leveraging essential tools, and measuring and optimizing your outbound lead gen campaign and efforts, you can drive more qualified leads and conversions for your SaaS business.
Now is the time to take your SaaS outbound campaign and outbound lead generation to new heights and unlock your company's full potential!
Frequently Asked Questions
What are 3 examples of outbound lead generation?
Outbound lead generation methods include phone calls, email marketing, and direct mail as some of the most commonly used forms. Social selling, using social media platforms, TV and radio advertisements can also be helpful in generating outbound leads too.
How do you generate leads in outbound?
Outbound lead generation strategies include emails, phone calls, LinkedIn outreach, target multichannel marketing, leveraging your content marketing, syndication referrals referral marketing, cold outreach on various social media channels, and using referral marketing. By following these top outbound lead gen tips right strategies, your organization can successfully reach out to potential customers and start generating leads.
AeroLeads provides powerful solutions for driving inbound leads quickly.
How do I get leads for SaaS sales?
Generating leads organic traffic for your SaaS business doesn't have to be complicated. Try implementing a few of these simple strategies, such as creating compelling content, leveraging social media and running paid advertising campaigns, to attract more leads and grow your business.
How to do outbound prospecting?
Outbound prospecting is an effective way to generate leads and establish relationships. It involves tactics such as live chat, social selling, webinars, podcasts, referrals and website visits.
By creating an outreach plan and utilizing the available resources, you can make sure your outbound sales rep prospecting brand marketing efforts are successful.