B2B Lead Generation, Nurturing & Pipeline Velocity
Outbound B2B Lead Generation
We help B2B clients leverage outbound sales channels to consistently fill your sales pipeline with good-fit leads.
Struggling to attract enough good-fit leads?
Outbound Lead Generation
Intent data, Site visitor ID, Phone call, LinkedIn & Email Outreach.
B2B buyers seeking your services need what you offer, but hate to be sold. They want to feel valued in real time. Unlike inbound marketing methods, Outbound sales development strategy has transformed over the last few years from cold calls to omnichannel approach.
These outbound marketing strategies enable lead-generation process to spark interest and developing a sale, to the early stages in the buyer's journey centered around adding value to B2b prospect conversations to fuel more qualified sales conversations.
Outbound B2B lead-generation accelerates revenue through:
Outbound lead generation Strategies that start more sales conversations
Sales-ready messaging across your B2B buyer's journey
Outreach to companies searching Google for your services
Outreach to companies and persons viewing your website
Ideal profile aligned paid search & paid social traffic
Thought leadership content & downloadable lead magnets
Outreach to companies and persons on social media platforms using B2B marketing tactics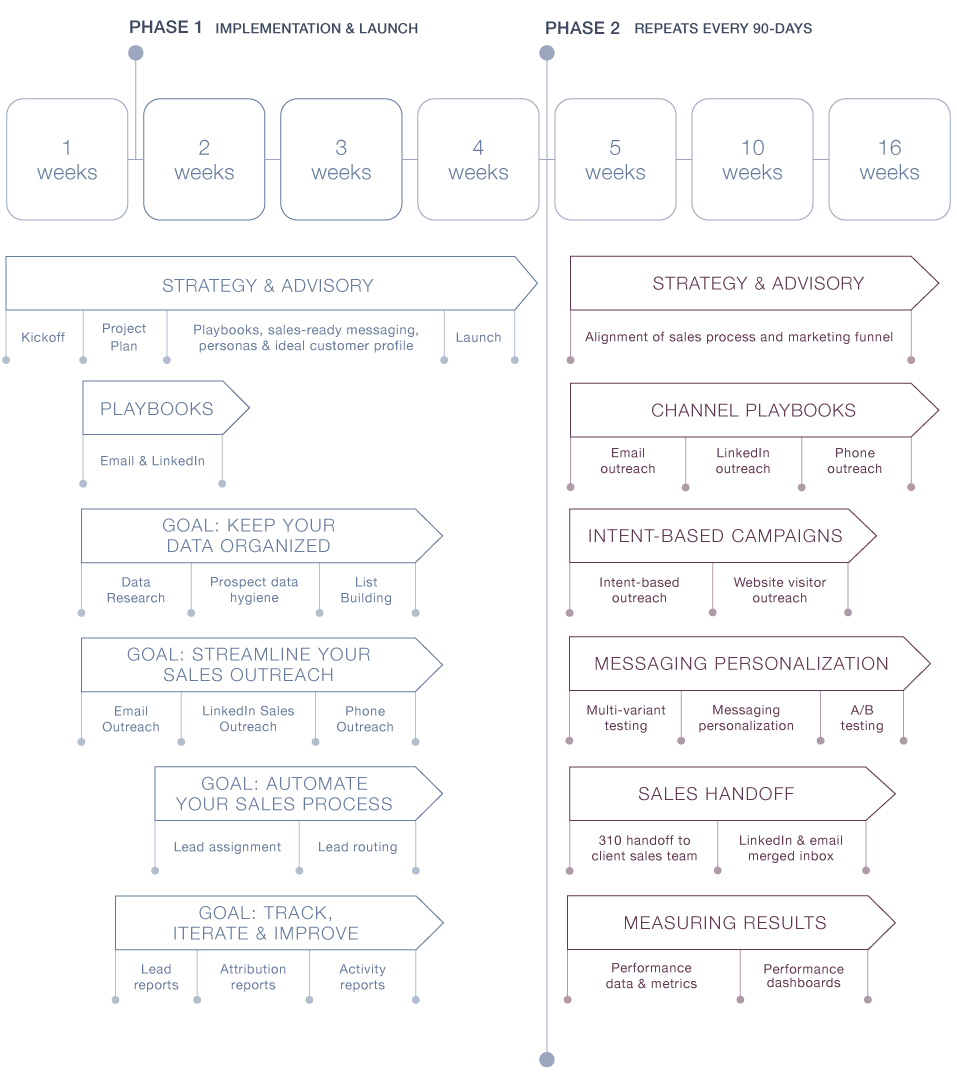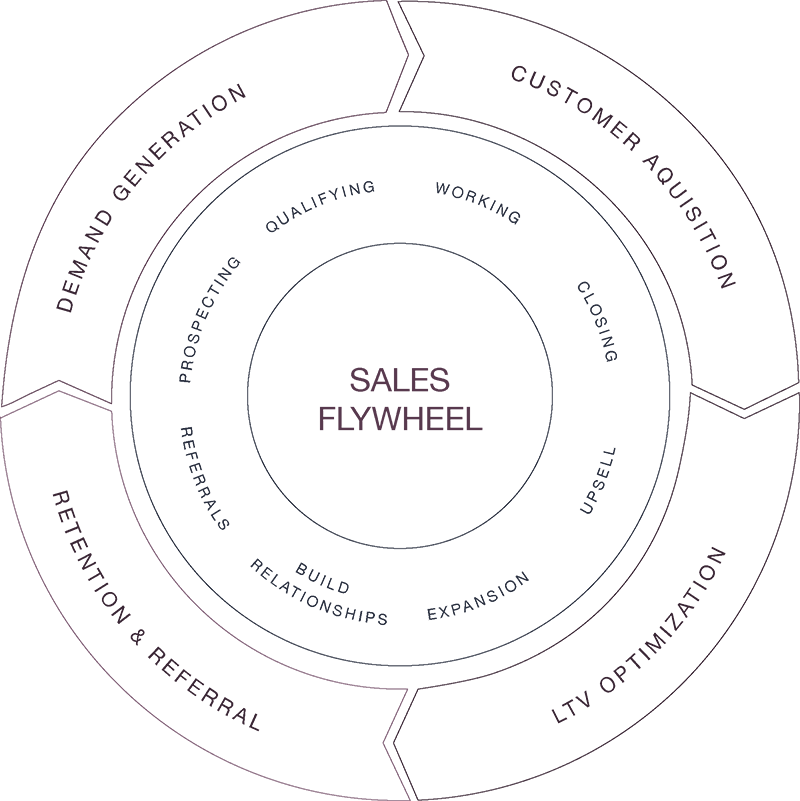 Old-fashioned tactics pushing customers away?
Omnichannel Outbound
Intent Data, Website Visitor ID, Email & LinkedIn Outreach & Ads
Nurturing the lead is the next step of building trust and a solid bond between your brand and the customer. This part of the B2B lead nurturing process should be ongoing throughout the buyer's journey, as you want this tiny bud of a lead to grow into a beautiful flower that attracts other bees and brings all that honey back to your business. In order to build the buzz, you must create compelling multi-channel sales enablement content across the B2B buyer's journey.
Multi-Channel Outbound Sales Campaigns Leverage:
Messaging Across Entire Stakeholder Map
Multi-Channel Outreach & Awareness Campaigns
Leverage Buyer Intent Data & Website Visitor ID
Follow-ups For Sales Reps Via Phone, Email & LinkedIn
Need a more effective way to track leads?
Lead Scoring & Qualification
Boost efficiency by measuring the value of each lead
Once your B2B sales funnel has begun generating more leads from the target audience of the target market through targeted outbound sales activities, it's crucial to measure the priority levels of those qualified sales leads. Lead scoring is a useful function within your sales funnel that shows your team where your prospective customers are in their sales cycle and allows them to rank their "value."
With this approach in mind, your revenue teams can work smarter and increase using communication methods like cold calling and cold email marketing and social media to boost conversion rates.
Value of effective lead generation techniques in scoring & routing:
Identify leads that are ready for decision making.

Know which decision makers leads need more nurturing

Save valuable time of your sales and marketing team

Know when to handoff leads from marketing to sales process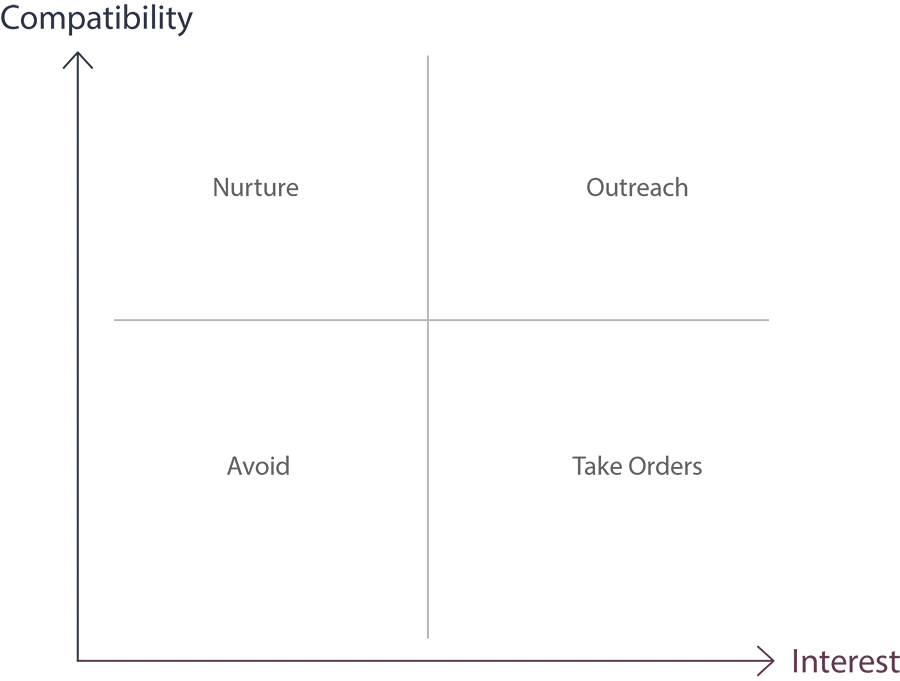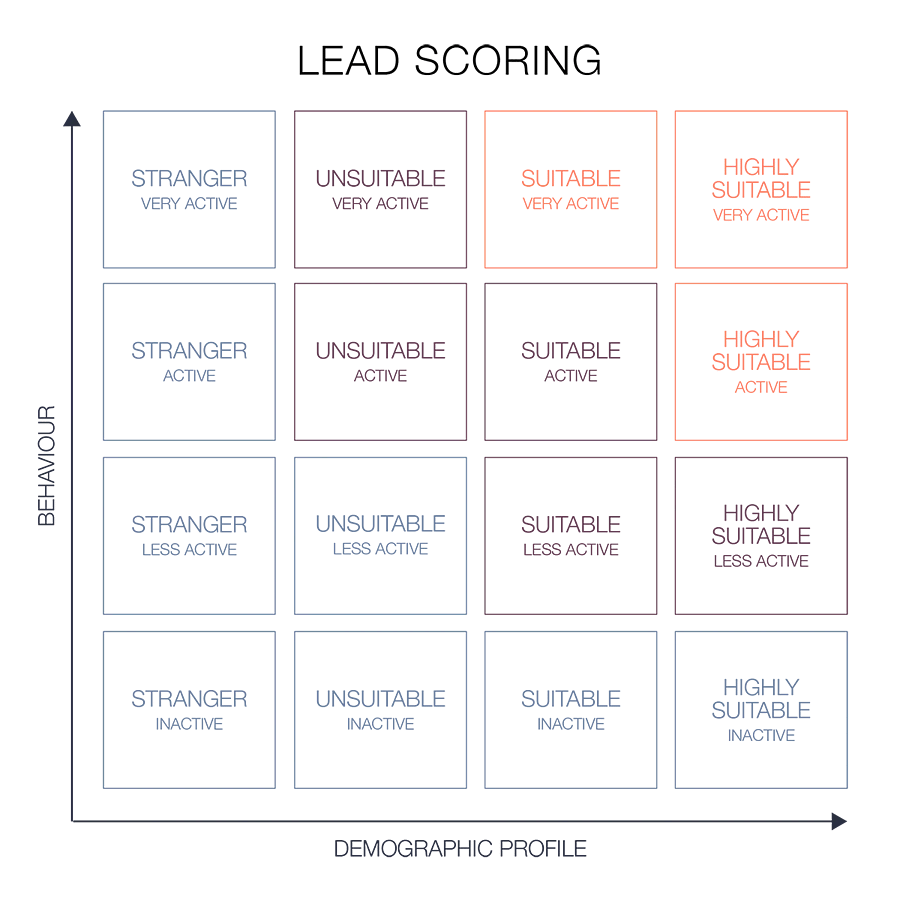 Lacking alignment between marketing and sales team?
Ideal Customer Profile
Targeted account sales
Reporting visibility into velocity from a marketing qualified lead, to sales qualified lead and a good-fit sales accepted lead is vital to measure outbound campaigns effectiveness.
We can ensure both your sales and marketing revenue teams are equipped with the cost effective skills they need to engage opportunities across the buyer's journey through:
How we help drive leads generation through ICP alignment:
Closed-loop prospect reporting
Niche targeted demographic
Website visitors ID
Buyer intent search data
Online browsing behaviors
Outbound B2B Lead Generation Quote
Book 30-minutes to watch how our own outbound lead generation program drives more good-fit sales opportunities.
No meeting selected
Select an existing meeting from the sidebar, or create a new one by navigating to the Meetings tool