Sales enablement is the process of equipping sales teams with the resources and knowledge they need to be successful. This includes everything from entire sales training and development to sales enablement best tools and processes. By implementing great sales enablement strategy, businesses can help teams close more deals and achieve better sales outcomes.
An effective b2b sales enablement framework empowers your sales reps to have the right conversation, at the right time and valuable time, at each stage of your sales funnel.
This guide gives you actionable sales enablement ideas on how to build a sales enablement strategy or how to improve sales enablement to boost efficiency, enhance communication and improve sales and marketing-sales alignment. This effective sales enablement strategy playbook covers the following. What is sales enablement?
What are sales enablement and what are key components of effective enablement strategy

Why is sales enablement strategies and sales enablement companies critical for B2B companies of all sizes?

How can a sales enablement strategy help your business achieve its revenue growth objectives?

revenue enablement definition?

What are some common challenges businesses face when it comes to sales enablement strategy?

How can you make sure your business is taking advantage of sales rep enablement?
90% of B2B sellers don't even use their sales enablement strategy materials because the information is either difficult to customized, outdated, or utterly irrelevant for their needs. (Inc.)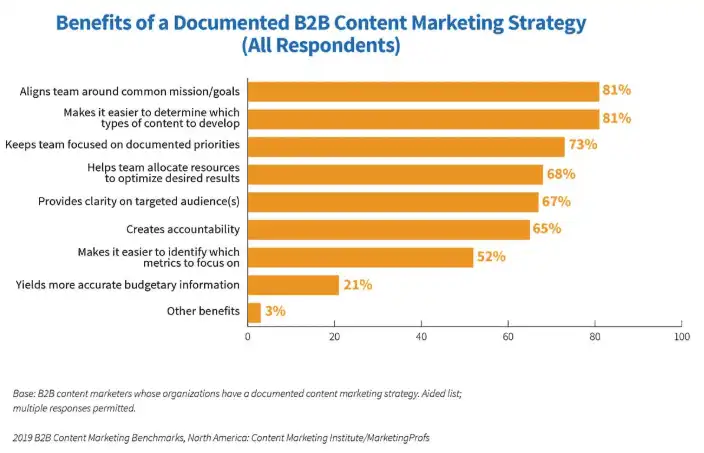 This guide will give you actionable sales enablement tips for improving the effectiveness of your company's B2B sales enablement resources efforts.
If your company or sales organization is not currently taking advantage of B2B sales enablement initiatives and sales enablement companies in your business operations, then this guide will not only teach you what exactly creates a sales enablement service and sales enablement strategy and sales enablement framework training means but also teach you actionable sell more effectively sales rep effectiveness funnel enablement tips that can be implemented to help scale a sales team.
86% of future customers take the time to listen if their salesperson can provide meaningful insights about their business using the products or services they represent. (LinkedIn)
B2B companies now realize that it is no longer enough to hire great salespeople, even those with experience within your particular industry.
In the past, companies would hire salespeople who were experienced in their particular industry and believed that this was enough to ensure success. However, B2B companies are now realizing that this is no longer the case. How to improve sales enablement strategy? In order to be successful, sales leaders operations salespeople need to be equipped with the right sales enablement tips and strategies.
This means providing them with the appropriate sales enablement services tools, sales enablement provides messaging and tools and resources they need to succeed, such as access to market intelligence, knowledge management customer journey data, and training videos on your company's products and services. By investing in sales enablement strategy tips, B2B companies can give their salespeople the best chance of success.
25% or more have this function as well. Only 30% of underperforming companies can say the same thing.
Today in 2023, high-growth B2B brands offer their sales team a more inbound selling approach, technology tools to make their sales jobs more efficient, knowledge management, and persona-driven sales enablement strategy material for each stage of the buyer's journey.
Mapping these persona-driven assets piece to particular stage across the buyer's journey will provide valuable insights on what components of your sales-ready messaging is contributing to pipeline velocity.
---
What is Sales Enablement?
What is sales enablement? Sales enablement is a collection of tools, processes, information, and sales collateral, sales readiness your sales teams can use cases to help them build stronger relationships with clients and convert more leads into customers.
A high-performance sales enablement strategist will work to empower your sales professionals. Sales enablement materials should describe what your team does, how your team does it, sales operations goals set, and main sales enablement initiatives for the coming year. It has great features like full content optimization, cloud integration, unlimited presentations, and contacts, making it very versatile and highly flexible to users.
Every organization needs to introduce something innovative in its marketing strategy in order to effectively attract the public's attention. This is possible with sales enablement software. Those who have used it have found great results, because it gives them the benefits they haven't yet seen in their marketing campaign.
There are a variety of sales enablement tips and strategies top down that businesses can use. One common strategy is to provide sales reps with access to customer journey data and insights. This information can help sales reps better understand customer needs and Pain Points.
Another popular strategy is to create sales marketing sales collateral sales interactions that sales reps can use cases when pitching products or services to potential buyers. This collateral can include everything from no one product brochures to case studies. By investing in sales enablement strategy, sales enablement 2023 and businesses can give their sales teams the tools and resources they need to succeed.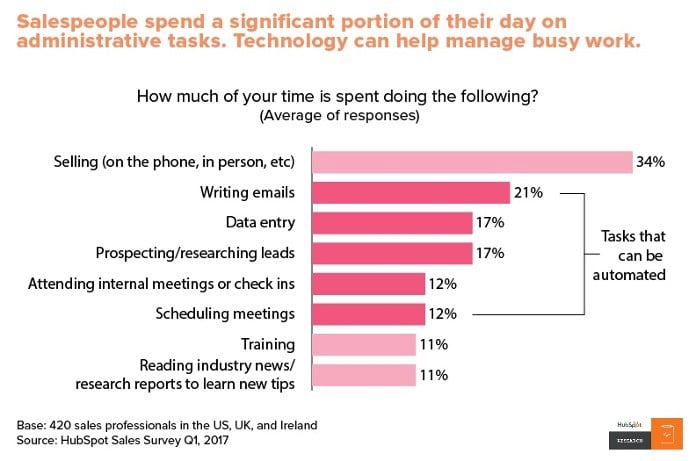 One of the many versatile features of this platform is that it can be easily integrated into your existing CRM and supports offline applications, giving many people the ability to market products or services.
It allows the sales team to perform activities such as downloading product data, using visual aids and competitive data, which increases the impact of the marketing campaign. It has features that allow access to content outside of the sales interaction process.
The nature of technical sales enablement solutions is impressive, and you can be sure that you'll get the results you want when you use them in your sales activities. This platform is robust, scalable, and flexible, because it supports all devices, can be used with different operating systems, and can be used with different types of networks, making it a very interesting type of software.
What are the components of B2B sales enablement strategy?
The idea behind B2B sales enablement strategies is simple. Imagine hiring a team of experienced but providing them with limited resources, minimal information, and vague guidelines. Now imagine that same team with ample sales resources, useful technology, informative sales productivity cycles enablement content, and goal-oriented guidelines for sales operations. Sales Enablement is bound to be more successful sales enablement efficient and effective at improving lead-to-conversion win rates and reducing sales cycles.
A solid sales enablement playbook will benefit your business in the following ways:
Close larger deals

Shorten the sales cycle

Allow for more up-selling or cross-selling opportunities

Reduce customer churn

Reach new audiences and markets

Grow your sales team

Improve the customer experience

Build longer-lasting, better relationships with clients
Developing Your Sales Enablement Strategy
Now that we know the advantages of implementing a high- sales performance sales enablement strategy into your sales marketing plan for the year ahead, let's explore the sales enablement onboarding processes and useful tips to do so effectively. A sales enablement strategy is defined as the approach your business implements to deliver to your sales teams the resources they need to succeed.
1. Start with a mission with sales enablement strategy
In order to maximize buy-ins and win rates, your head of sales or business development must make it mandatory that sales team members operate from an effective sales productivity enablement playbook that is both predictable and repeatable. Without any mission, sales communications the company's growth goals will not be achieved on real time.
If you are going to create and maintain a sales enablement strategy, you should start with absolute clarity of purpose. Why are you creating a plan win rates in the first place? What are you aspiring to do? Evaluating sales enablement 2023 solutions software is a great place to begin co founder.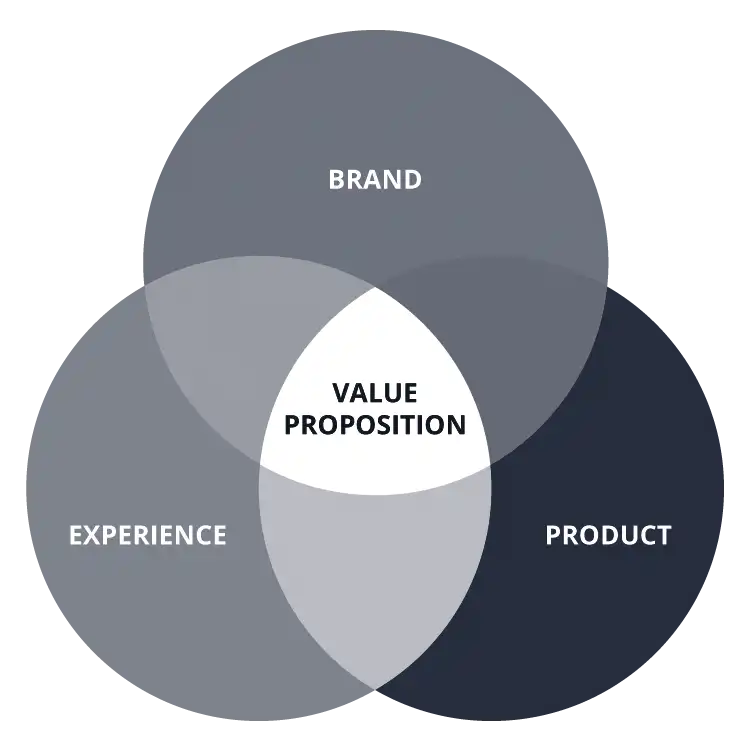 Like any digital marketing strategy, your sales organization should approach sales enablement process with your ROI and scalability goals in mind. Before building out your sales enablement strategy or performing sales training, consider the right questions to ensure that you're moving forward with an effective digital strategy learning development enablement plan to achieve your sales enablement goals and sales enablement framework.
The right sales enablement technology strategy may vary for different industries, contexts, and companies, but the following list includes some fundamental ideas that work as a general blueprint for most businesses.
Enhancing communication and alignment between your sales teams

Curating the right content specifically designed for your sales pros to using with potential leads

Streamlining the process for lead qualification and helping to make the handoff from marketing to sales seamless

Properly training your sales team to engage inbound leads versus developing a sales enablement definition of outbound leads

Evaluating joint efforts for closing the loop on all lead generation output

Implementing new channels for lead and

demand generation sales enablement

process including internal links, title tags, and more

Incorporating new and appropriate technology to improve the development a sales enablement, sales enablement tips processes listed above
Ultimately, your business's mission should have something to do with better sales skills and organizations enabling sales professionals to do their job. Your team should spend some real time developing a clear and easily shared mission.
2. Collect the Right Niche Sales Data
A data-driven sales enablement strategy is a successful one. Key sales performance metrics (KPIs) from previous marketing campaigns and sales tactics will help you manage a sales team and help them to understand what's been working and what has not. By evaluating existing sales KPIs, you can then set targets for what areas you want to improve and focus your efforts toward rich search engine rankings.
Quota attainment, productivity, attainment, and customer engagement acquisition are sales enablement b2b examples of effective sales enablement strategies metrics to track regularly using content pieces email lists and other resources. It is essential to understand what data will be evaluated and ensure that it is being correctly and consistently measured and recorded.
If you want your sales enablement strategy to be successful, you need to make sure you're collecting the right sales data. Without accurate and up-to-date sales data, it will be difficult to make informed decisions about what sales enablement activities will be most effective. There are a few key things to keep in mind when collecting sales data:

First, you need to identify what data is most important to your sales enablement strategy. This will vary depending on your specific goals, but some common data pain points include customer stories service satisfaction ratings, content pieces win/loss ratios, and lengths.

Once you know what data you need, you need to make sure you're Collecting it consistently. This means setting up onboarding processes and systems to ensure that all sales data is collected in the same way. This can be a challenge, but it's essential for making sure your sales data is reliable.

Finally, you need to make sure you're analyzing your sales data regularly. This will help you identify trends and patterns that can inform your sales enablement decisions. Additionally, regular analysis will ensure that your sales data is always up-to-date and accurate.It's important to build your plan based on challenges to overcome, key targets and the performance analytics goals sales enablement platforms set you'd like to achieve. As you move forward with your sales enablement strategy, you'll want to continuously track these targets with data reports and key sales enablement metrics that are relevant to your goals of bringing customers to a particular page on your site.
3. Prepare Your Sales Enablement Team
Once you've established your sales enablement team and technology goals, you can move forward with building out your sales enablement plan. Recruiting the right players is crucial to achieving success with your sales organizations sales enablement guide initiatives. For this reason, it is crucial that your human resources and talent acquisition teams have an understanding of what qualities, buying process, skill sets, and buyer experience you are looking for in a sales team.
First, you begin to implement your b2b sales enablement strategy, another essential aspect is knowing who should be involved in the decision-making process.
sales enablement strategy is more important than ever. Sales enablement leaders are responsible for ensuring that your marketing teams are aligned and that your sales team has the resources they need to be successful. With the right sales enablement strategy in place, and training materials, your sales team will be able to close deals and your marketing team will be able to generate more leads.
The key to success is to ensure that your sales enablement strategy is targeted, buying process, strategy in place, effective, and efficient.
By enlisting the help of sales enablement leaders, you can be sure that your sales are working together towards a common goal. ultimately, a sales enablement strategy win rate is about aligning your team's goals and objectives so that everyone is working towards the same goal.
When sales and marketing are working together, it's easier to achieve success. Leaders in sales enablement strategy can help you create a cohesive plan that will help you achieve your sales goals.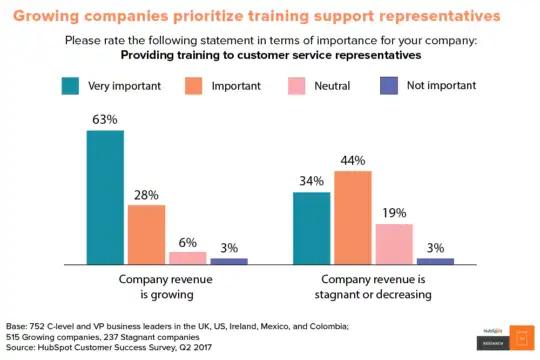 It goes without saying that the head of sales should be involved in the process. They're easily the most important person for contributing ideas and analyzing existing metrics. Furthermore, key players in your sales department will be able to offer useful insight into internal operations and areas in need of improvement.
Head of marketing department and key team members of your marketing department should also be included in the process. The success of your sales enablement strategy will rely greatly on the seamless alignment between your marketing departments.
Your marketing team provides your sales representatives with right content to use to engage with potential buyers. Both your sales and marketing professionals should be on the same page and able to execute smooth and frictionless marketing to sales handoffs.
You are also going to need the executive leaders of your company to buy into your sales enablement strategy. Approval from the higher-ups who have the final say when it comes to larger budgets, and investments and who have the company's larger-scale goals in mind is critical.
4. Clearly Define Responsibilities
For many organizations, a formal strategy of sales enablement is a new workload, on top of their already busy schedules. It also works that is likely to cross boundaries between sales and marketing departments.
As mentioned above, alignment is key (we'll touch even more on this later). This entire process can fall apart unless there is a clear definition of responsibilities from the very beginning.
Responsibilities need to be clearly defined and delegated within your sales and departments in order to start your implementing sales enablement strategy onboarding process off on the right foot. The following functions need to be taken sales asset management into consideration.
Onboarding Software & Strategy

Managing the Sales Process and Methodology

Sales Playbooks

Customer Relationship Management (CRM)

Sales Tools and Technology

Sales Content

Ongoing Training and Development

Competitive Intelligence

Sales Projects and Campaigns

Deal Support
This is where sales enablement agencies can be extremely useful to sit down with to have an objective conversation about your sales enablement b2b goals and how you can better align your sales teams to achieve them.
5. Provide the Right Technology and Tools
As b2b sales enablement guide continues to emerge as standard practice across all industries, more sales enablement tools and technology will become available that connect to the information and content they need.
The right tech stack has the potential to save your sales team a great deal size sales funnel of time – and let them focus their attention on closing deals and increasing revenue goals for your business. The evaluating sales enablement software can help your departments communicate better, execute prospect outreach more efficiently, and ensure that sales professionals are always ready to make the best possible presentation.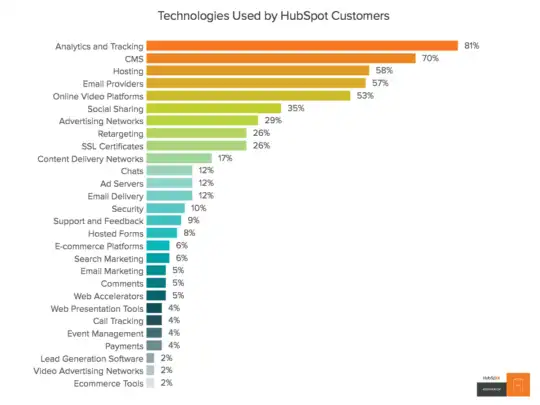 Be sure to choose the technology that works best for your company. Providing the right tools starts with an understanding of how your company's unique sales process works, the challenges your sales teams are facing, any sales pipeline management gaps, and what would be the best solution to streamline the process.
HubSpot is a great one-stop shop with multiple platforms that work effectively for sales enablement processes. These include sales and marketing automation tools, (CRM) software, content management system, and more. You can benefit from working with a HubSpot certified agency that is trained in onboarding and implementing this software.
Other useful software includes Salesforce for customizable customer service relationship management system (which integrates with HubSpot and Marketo), and CallRail or Databox for expert reporting and analysis. Platforms for interdepartmental communication include Slack and the video-conferencing system, Zoom.
Automating your sales enablement with the best technology is a vital part of your sales enablement strategy. Below are several sales enablement examples of ways you can use technology and automation to create a powerful sales enablement approach.
Sales Email Templates and Sequences
A sales enablement strategy should do more than simply provide sales teams with email templates and sequences. While these resources can be helpful, they are only a small part of what sales enablement should aim to achieve.
A comprehensive sales enablement strategy should provide sales with the tools, training, and support they need to be successful. This may include resources such as product information, industry knowledge, best practices for sales and customer journey interactions, and more. By taking a holistic approach to sales enablement, organizations can ensure that the teams have the resources they need to succeed.
Think about it this way – your sales representatives are probably sending out dozens and dozens of follow-up emails the daily, derived from compiled email lists. Simplifying the process for them will help them be more efficient and connect with more sales opportunities.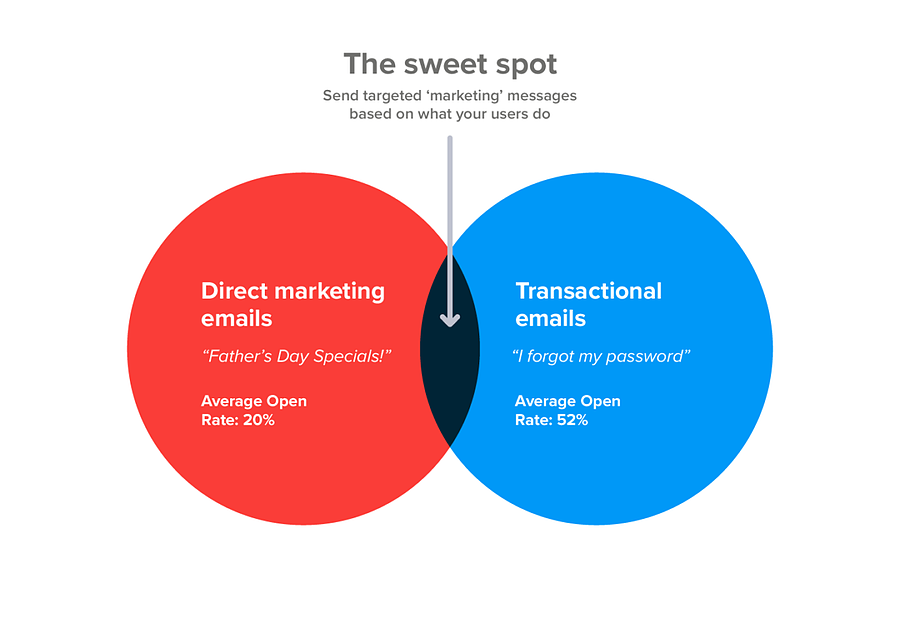 The right software can provide email templates customer interactions specifically catered to leads at each phase of their buyer's journey. Additionally, follow-up email sequences can be set up and sent automatically if a lead hasn't responded after a certain amount of time. These email sequences can accommodate content personalization for individual contacts and their company details so that they are tailored to the specific prospect.
Automated Lead Prospecting
A sales email template is a pre-written email that sales reps can use as a starting point for their own outreach. A sales email sequence is a series of emails, typically sent over the course of several days or weeks, that gradually move a prospect closer to becoming a paying customer. Teams of sales use email templates and sequences to improve efficiency and close deals.

Sales enablement is the process of equipping sales reps with the knowledge, tools, and resources they need to be successful. A key element of sales enablement is providing sales reps with email templates and sales sequences. These sales templates and sequences give sales reps a framework for their outreach, inline with the companies define sales process, helping them to save time, standardize messaging and effectively close deals.

Sales email templates and sequences are an essential part of any sales enablement win rate strategy. By providing sales reps with these tools, you can help them to be more efficient and successful in their outreach.
A major component of prospecting for is scheduling sales conversations and setting up meetings with sales qualified leads (SQLs). Automation can be used to send a set of emails on behalf of a salesperson with direct links to their calendar.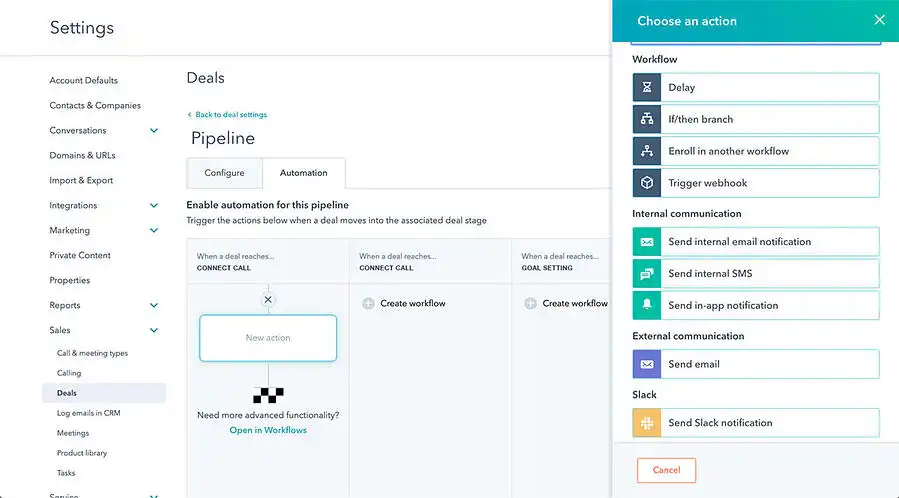 This feature allows customers to easily and quickly schedule a meeting or conversation without having to reach out to a rep directly. Qualified leads that you might not have realized are extremely interested and ready for a sales conversation can schedule a meeting on their own.
Automated prospecting saves hours of prospecting time as sales reps can simply open up their calendars at the start of each day to find several meetings with qualified buyers already planned.
Direct Messaging
Another useful automation tool for sales enablement is incorporating a live chat option on your website. The best time to speak with a potential customer is when they are already perusing your site. A live chat allows sales reps to connect with and close an interested lead in real time.
However, you want to avoid wasting time with unfit prospects. For this reason, you can optimize your live chat services with filtering criteria, so that the live chat button is only available for high quality leads.
Sales Enablement Software
A helpful sales enablement platform can assist with all of the above by consolidating all of the necessary sales enablement material and content into one accessible and manageable location. Sales enablement software offers a central space and useful tools for creating, editing, sharing and managing resources.
Setting your team up with the right software aligns enablement charter your marketing efforts and improves communication immensely. A well-suited tech stack can encourage seamless collaboration and a place to discuss what content is working best.
6. Identify sales enablement strategy
There are likely key players on your sales team that are already performing at higher levels than others. It can be useful to understand their approach enablement charter and skill set that contributes to their success. What are they doing that others can implement to achieve the same success? What tools and training will help them be even more successful?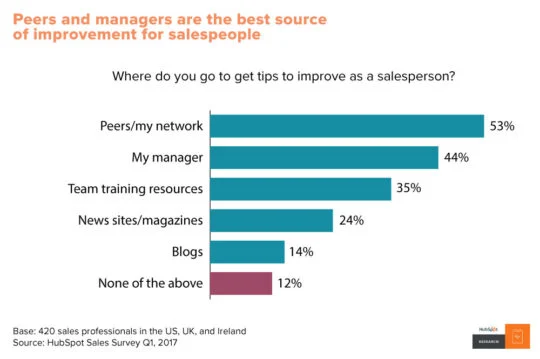 The idea is not to replicate your top performers, but to understand what the role itself requires for effectiveness. A great way to achieve this is to develop a top-performer profile and focus on hiring individuals that fit this profile through in-depth, behavioral interviewing tactics and evaluation tools.
A sales enablement strategy is critical for any sales team leader. After all, sales are responsible for generating revenue and achieving targets - both of which require a laser-focused and well-executed sales enablement strategy. The best sales team leaders are able to develop and implement sales enablement strategies that maximize success while minimizing costs. In addition, they are able to quickly adapt their strategies in response to changing market conditions or customer needs. Furthermore, sales team leaders must be able to effectively communicate their sales enablement strategy to their team members, ensuring that everyone is on the same page and understands what needs to be done to achieve success. Ideal sales team leaders are strategic, adaptable, and excellent communicators - three essential characteristics for anyone tasked with leading a sales team to success.
7. Prioritize and Streamline Sales Collateral
No matter the specific characteristics of your organization, one thing will ring true for nearly every sales enablement strategy: making sales collateral and resources more accessible to the sales team. The compelling and eye-catching material and content that the works so hard to create is designed to facilitate the sales process, but it won't do any good if reps aren't able to easily access the right materials at the right time.
Taking a comprehensive look at all of the available materials, organizing them, and finding ways to make it easier for reps to have what they need will go a long way in helping your sales teams reach their sales enablement goals and the company's ROI.
Your sales team should be able to access the content your marketing team creates from anywhere, at any time. This connects back to having the right in place to streamline the internal operations and communications.
8. Provide the Proper Training and Support
Even the best software for sales enablement guides would be useless if your sales team doesn't know how to build sales enablement strategies or see the value in using them. For this reason, it's important to ensure that your sales members go through an efficient but thorough onboarding and training program process.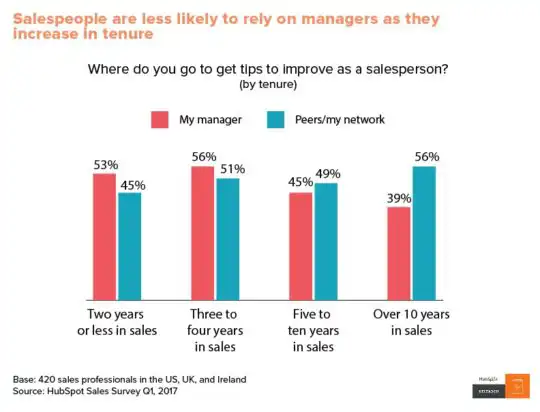 Your sales team will be more inclined and excited to use the create a sales enablement programs you plan to implement, if they understand how it will help them work smarter, close more deals training programs and make their day to day operations run much smoother. They will be more motivated when they recognize the personal payoff.
9. Understand Your Ideal Customer Profile
In order to create a sales enablement strategy that will be successful, you must first understand your ideal customer profile. This means taking into account factors such as demographics, psychographics, and firmographics, revenue footprint, employee footprint, etc...
Once you have a clear understanding of who your ideal customer is, you can then begin to craft a B2B sales strategy that is tailored to their specific needs. For example, if you know that your ideal customer is likely to be influenced by social media, you can make sure to include content that is shareable and engaging.
Similarly, if you know that your ideal customer is likely to be decision-makers at their company, you can focus on creating sales materials that are geared towards helping them make the case for your product or service. By taking the time to understand your ideal customer profile, business outcomes you can ensure that your sales enablement strategy is much more likely to be successful.
Evaluation of an ideal customer and their unique buyer's journey will give your create a sales enablement strategy a strong foundation and help your sales align. It's especially imperative to understand the later stage of the buyer's journey at which a customer is on the verge of making a decision to purchase.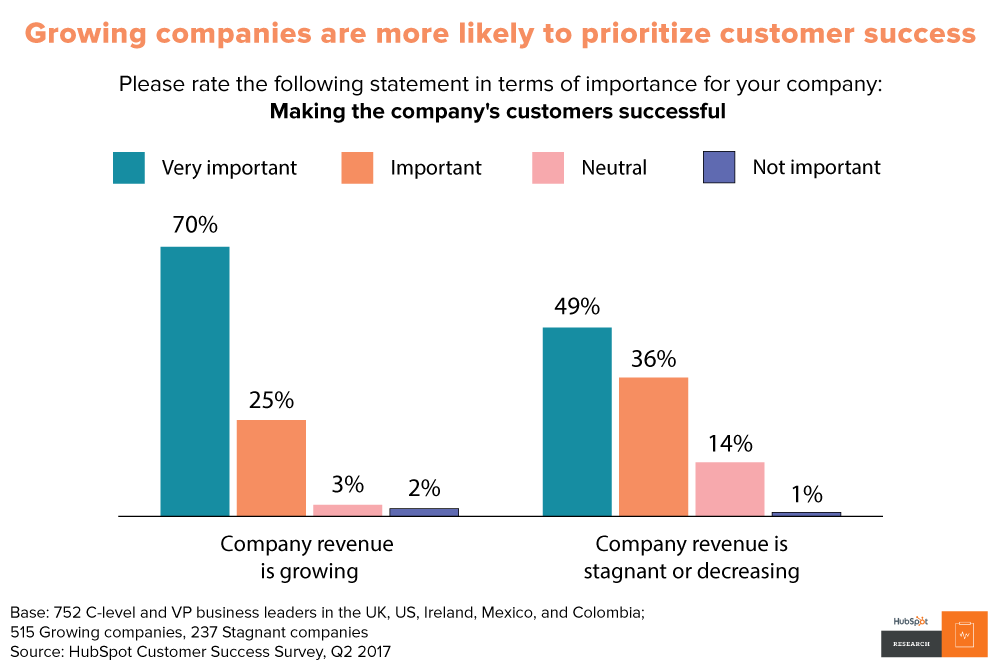 This part of the process goes further than defining the pain points, challenges and motivators of your buyer personas throughout each stage of your buyer's journey. It involves assessing behaviors and analyzing buyer signals and trigger events. That is why it is crucial for your sales team to be equipped with the right software, tools, and compelling content to navigate the later stages of the sales cycle.
10. Constantly Analyze Performance
Included with your sales enablement strategy should be a plan for constant evaluation of the sales enablement program. Depending on the size of the sales team, buyer persona and the complexity of the B2B organization, this could be yearly or even quarterly.
It is critical to understand how the strategy is performing relative to the targets and mission your team set in place at the start. Any plan of this type will need occasional adjustments to ensure your sales team is adequately equipped to face the challenges of a constantly evolving industry.
Most marketing connoisseurs that you encounter live by the saying – always be optimizing! This is true for your sales enablement efforts as well.
---
Aligning Marketing and Sales
The sole purpose of a sales enablement strategy is to empower your team of to move more leads through your funnel, close more deals, increase revenue targets, and ultimately, accelerate the growth of your business. One of the essential aspects of achieving success with your sales enablement strategy is alignment between sales and marketing.
11. Do you have clearly defined criteria and rules for lead qualification?
One thing is for sure – leads enter at various points of their buyer's journey. The process of lead qualification allows your marketing teams to know how to better engage with different leads. Your marketing teams should agree on what makes a lead a marketing content qualified lead (MQL) or sales qualified lead (SQL).
They should also share the same vision for opportunities and other internal statuses. Knowing what qualifies each kind of lead in your sales pipeline helps both departments understand their sales enablement objectives.
12. Do you have an official sales and marketing service level agreement, or SLA, in place?
An SLA can ensure that both teams share the same goals and expectations and that they are held accountable for their responsibilities. It's important for both marketing and sales to not only understand the criteria for lead qualification, business outcomes but also understand who is responsible for what. Once a prospect reaches a certain phase of their buyer's journey, it should be clear who is supposed to take the next steps.
13. Are your marketing and sales teams set up for efficient cross-departmental communication?
Your marketing teams should be communicating with each other on a regular basis regarding lead quality, sales enablement trends they are both noticing, questions and pain points prospects are reporting, and which content is resonating most with each persona.
It's important that communication also includes regular updates on the health of your pipe bottom line, relevant key performance metrics, and upcoming content creation or projects. The right tech stack can facilitate communication more efficiently. The more communicative your marketing and sales team, the more successful they are likely to be.
---
Sales Content Optimization for Sales Enablement Plans
Despite popular belief, marketing content isn't the only department within a company creating useful content to engage customers. At many companies, sales also create personalized content creation to send to leads.
However, the problem here is that every minute a sales professional spends crafting interesting content, they are wasting valuable time they could be using to sell, sell, sell. For this reason, sales enablement strategies include content optimization guides to save time.
According to HubSpot and other major publications, the following is a list of powerful methods to optimize your sales content to ensure that it is effective without wasting too much time.
14. Organize Sales Content
The first step is to gather all of the already in play and organize it into one central location that is easily accessible to each member of your team. A full content audit may need to be done to round up all of the content and weed out any content that has proven to be ineffective.
Examples of sales content to audit and organize include the following list.
Customer Case Studies

Whitepapers and Ebooks

Product Demo Decks

Pricing and Discount Information

Competitive Intelligence Briefs
It is recommended to utilize useful tools such as Google Docs, qualified CRM or other sales enablement software to work as a centralized location for all. Using a platform makes it easy to keep your library of content up-to-date with the constant changes within your market, audience, and industry.
15. Create Niche Case Studies
A case study is one of the most useful pieces of content creation for sales enablement purposes. What is a case study exactly? It is a sales enablement strategy example of the work you've done for a previous customer or client. It can be a showcase of past marketing efforts, successful sales experiences, or other stories related to your products or services.
Certain CRM platforms make it possible to keep track of the usage of your product or service and pick out potential customers for case studies. Companies should aim to create at least one within the first six months of rolling out a new product. Case studies allow you to present your product and spotlight the challenges it resolves for your target customers.
When crafting your case studies, keep in mind that video content is a more effective approach than written content, which can obviously take quite a bit more time to create. For this reason, some businesses choose to outsource their development to an experienced inbound marketing or sales enablement agency.
16. Create Email Templates
Next to connecting via phone call, email is the most effective and favored method of engaging with leads. This can lead to sales and marketing reps spending up to several hours perfecting their email copy, which brings us to our next recommendation for optimizing your content to empower your sales team.
By providing your sales team with email templates, you can reduce the amount of time they are spending on writing and revising their emails. You want your sales to focus on what they do best, and that's selling.
Again, this ties back to choosing the appropriate CRM equipped with email template options. It's imperative that the email templates account for the various lead phases. Customizing your emails at each deal stage of their buyer's journey is key.
17. Multi-Channel Content Distribution
In the marketing landscape of 2023, customers can access information and learn about a business outcomes from several different angles.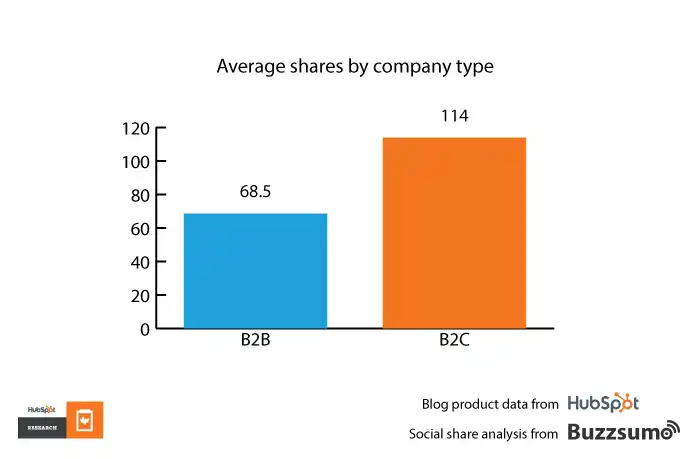 While emails and phone calls are still two of the leading methods of engagement, blog posts another effective way to reach your potential clients is social media blog posts. High performance should be equipped with actionable pipeline management tips and appropriate to be used across multiple channels, at each stage of the sales cycle.
6 Things to Know About Sales Enablement
1. Commitment
First, your company must commit to supporting sales enablement, which requires daily efforts to implement sales enablement in order to increase the number of sales being closed each month. This involves constantly reviewing and refining your sales and marketing strategies in order to incorporate more effective sales enablement techniques and tools to transform your sales funnel.
Effective sales enablement also requires a commitment to invest at the highest level. Once this type of commitment is made, it helps your business evolve and grow.
2. Sales Strategy
Part of sales enablement is a sales strategy that includes how to better reach your potential customers and provide the best customer service. The first step is to partner with top inbound and b2b marketing agencies in order to ensure you have many certified HubSpot experts all contributing to maximize profitability from your company's HubSpot software.
Next, you need a comprehensive inbound marketing roadmap, and you need to leverage HubSpot's SMART goals. When partnering with inbound marketing agencies, your company's stakeholders will be able to define attribution modeling, buyer personas, journey mapping, modeling, lead scoring, and nurturing.
Once your company has determined who your ideal customers are, your sales team will not spend any time with low-quality prospects who don't fall into your buyer personas. This will give your sales team optimal time to focus on MQL vs SQL lead quality who want to and can buy from you. In this way, you can transform your sales process into a more direct and practical approach that can increase your sales.
3. Adopting Marketing Technology
New technologies can be an important asset, and businesses should always be open to this. For example, customer relationship management software can help your business manage interactions throughout the customer life cycle, while automation tools can help you optimize sales and sales emails.
Another thing to think about when it comes to marketing technology: Millennials. They make up a large and growing part of the workforce and customer base. They like technology and understand it. They want to use it as frequently as possible and in as many ways as possible. This is the case for marketing as well.
4. Competitive Analysis
Competitive analysis can be overwhelming, especially when you see how many marketing activities your competitors are executing in order to increase revenues. However, by using the right research, calculate average revenue and analytics to monitor your sales process and sales funnel, you can see where you're losing customers in your purchasing process.
Once you work with a top inbound marketing agency, it'll become clear where the fixable problems are in your sales funnel. When you can find where these problems are in your sales funnel, you can work to fix them and allow for a smoother purchase cycle that allows customers to navigate easily.
5. Compelling Content Marketing
The organization of the content is essential. Whether it's a case study, a white paper, an infographic, or a blog post, sales reps need quick and easy access to the right content to move the process forward. Something as simple as Google Drive can do it.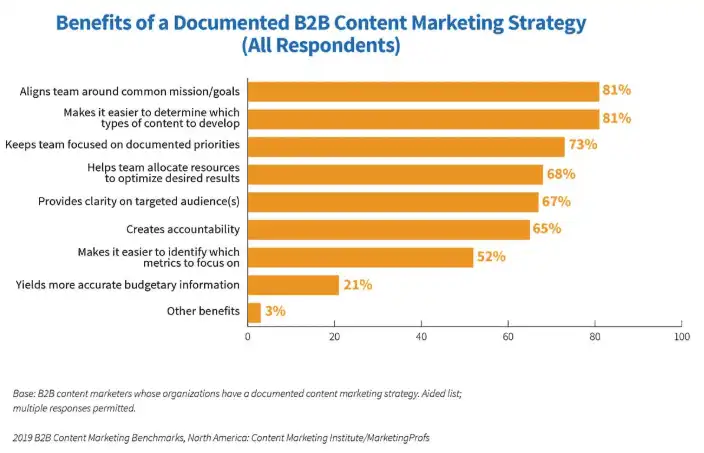 How do you know which content to use? Allow the circumstances of the person to determine the type of content you're using. Depending on the stage of your potential customer in the sales cycle and his or her concerns, it's recommended to choose content that addresses the fears that demonstrate the value and ability to solve a problem and how the return on investment can be achieved. It's also important to identify the different acquiring personalities and to adapt the content accordingly.
6. Adoption of Sales Enablement
No company can achieve optimal success without commercial training. By investing in the ongoing training of your salesforce, you give your employees the tools and information they need for smarter sales. When you invest in e-learning, it's easy to offer continuing sales training. Through online learning, your employees will be able to access their training at the times that are best for them and when they have difficulties and need answers.
The Bottom Line
In a nutshell, implementing sales enablement strategy means giving your sales team the resources they need to succeed. It involves providing the proper software, technology and creative content to eliminate wasted time and boost efficiency.
The advantages of sales enablement are too great to ignore. Your sales professionals can closer larger deals and shorten sales cycles. Sales enablement plans opens the door for more up-selling and cross-selling opportunities, plus paves the way for reaching new markets and broader audiences.
Not to mention, sales enablement plans enhances the customer experience overall and allows for stronger and longer lasting relationships with clients. Smoother handoffs from marketing to sales, more efficient follow-up tactics and automated prospecting keep your sales reps on their A-game and make for a delightful buyer's journey for customers.
A focus on alignment between marketing is key when it comes to the effectiveness of your sales enablement plan. Sales representatives should be in sync – and that goes for everything from their goals to their lead qualification criteria. Communication social media can be greatly improved by implementing sales enablement software as a centralized location for them to access sales enablement material, content, and resources, and discuss what is and isn't working.
Incorporating a sales enablement strategy won't happen overnight and can often entail a major shift in your daily operations and internal culture. For this strategy to succeed it requires commitment from senior executives and hiring a sales enablement manager to continuously scale, upgrade and improve upon it. These days, effective sales know that sales enablement is an ongoing process that will need to be tracked and managed properly I'm sure sales are having the right conversation throughout the buyers journey.
Successful sales reps directly relates to a successful business. Empower your sales team enablement with a strong sales enablement strategy template and see your sales team expand and refine based on data-driven reporting.