75% of inbound organizations believe their marketing strategy is effective. (HubSpot)
Sure, we may be a bit biased towards inbound marketing VS traditional marketing since it is what we specialize in, however, we can say with confidence that inbound marketing provides the most effective ROI for your company's marketing budget. This is a long-term strategy that will undoubtedly pay dividends year after year when it comes to lead generation, customer acquisition, and client engagement. What are benefits of inbound marketing?
Inbound marketing is a relatively new philosophy, coined by HubSpot back in 2005, for connecting brands with customers, and it's totally transforming the way business is conducted. This is all because of the fact that buyers of the digital age we live in today have the power.
Online platforms allow users to do their own research and reflect on their purchases long before engaging with your company. We all do this, or we have done it. Think about it. When you're thinking about buying an item, what's the first thing you do? Pick up the phone to contact the sales person and ask for more information? No way. It's more like picking up your smart device to pull up Google and find the information for yourself.
With this in mind, the HubSpot inbound marketing growth stack aims to give useful information to your users and potential customers, enabling them to make decisions.
What is Inbound Marketing?
So what is the idea behind inbound marketing that has caused such a big splash? what is inbound marketing? What is inbound marketing meaning? Inbound marketing is the approach of bringing customers to you. Rather than outbound marketing strategies that cast a wide net hoping to catch at least a few quality leads that convert into customers, inbound marketing puts your products and services in front of the right audience from the very start.
Inbound marketing is a strategy that combines understanding your target audience, creating compelling content, and using digital tactics to the position that content and your brand in front of that audience. It involves building long-lasting, meaningful relationships with your customers and delighting them throughout their buying experience so that they become active promoters of your business and the solutions you offer. The inbound methodology is heavily rooted in developing your brand's values and ensuring that this is clear throughout your messaging and remains consistent across the board.
Over the past few years with the advancement of technology and the rise of SaaS, inbound marketing has evolved into a necessary component to be a successful business today. However, according to several veteran inbound marketing agencies, there are five principles that make up every inbound marketing campaign.
The Five Principles of Inbound Marketing
There are five principles that guide every inbound marketing campaign. These principles are as follows:
Standardize
Every business has a unique story and brand values that brought about the idea for their product or service. Each company has discovered a common problem amongst their customer base and created a solution. Whatever message your business is trying to get across, it is important that it is consistent throughout your inbound marketing for saas, which is what the standardization principle is all about!
The key is to know your audience and make your messaging scalable for your entire customer base. Standardization entails delivering coherent messages, processes, and results to every customer, no matter their differing personas or pain points.
Contextualize
With your cohesive brand messaging in place, the next principle focuses on further understanding your targeted audience and developing your individual buyer personas to more effectively sell to them. The contextualization component of inbound marketing involves tailoring content based on your different buyer personas' pain points, motivations, the channels in which they prefer to communicate, and where they are in their buyer's journey.
While standardization holds you back from exaggerating too far or altering your brand story too much, contextualization allows you to mold the story to fit the customer and their unique needs and preferences.
Optimize
One of the most important aspects of inbound marketing is optimization. The top inbound marketing professionals understand that a proper digital strategy is not stagnant. The key is to continuously track, report, and make adjustments as you learn what is working and what is not.
As you monitor the behaviors and activities of your leads and customers, you'll gain insightful data that can help you understand where you can enhance your inbound strategies to better appeal to your audience. The needs, preferences, and marketing landscape of every industry are all constantly evolving to keep up with trends. It's important that your inbound strategies are consistently optimized to keep up as well.
Personalize
Customers today are bombarded with impersonal advertising tactics from emails to traditional mail to unwarranted cold calls. This unfortunately means that they are relatively indifferent to advertising in general. For this reason, it is important to personalize your inbound marketing approach to make a customer feel special.
When you go out of the way to speak to an individual customers' needs, motivations and pain points, you begin building a relationship with that customer early on and establish brand loyalty. Through personalization, you can use engagement tools that allow a customer to offer up a piece of information about who they are and what they care about which you can then use to mold your marketing material to cater to them.
Empathize
The final principal element of your inbound methodology is to remember to empathize. Many marketing and sales professionals focus too much on data and numbers and forget one very important factor in their selling technique. That is – the customer is a human after all. Human to human interaction is often lost in this digital age, however, it should not be overlooked.
To empathize, when it comes to inbound strategies, is to show your customers that you understand and relate to their challenges and your goal is to help them find the right solution to make their day to day activities easier. This element ties the four other principles together.
Of course, meeting face to face and shaking hands with each individual customer is not scalable. The key is to create a system that allows you to engage with the right customers at the right moments in order to plant the roots of a successful, long-term involvement between them and your brand with a heavy emphasis on customer delight.
The Four Phases of Inbound Marketing
With these five principles of inbound marketing in mind, there are four phases that every marketing team should implement as they walk a customer through their sales pipeline. Those four actions are as follows:
Attract
During the attract phase, the goal is to, well, attract the right audience and generate traffic! Through the use of content and engagement tools, you can get your brand in front of the right targeted customers and drive them to your website to learn more. The goal is to spark interest and find a creative way to capture a customer's information so that you can further engage with them.
Convert
During the convert phase, the key is to nurture the lead by utilizing the principles we covered above: contextualize and empathize. With the right content at the right time, you can successfully convert a fresh lead into a sales qualified lead and set them up properly for the next phase.
Close
This next phase is about successfully selling not just your product or service, but the solution that they will provide to the unique challenge of the customer. At this point, you understand the needs, pain points, and motivations of the customer and you've built a bond with them. Additional content or case studies might be the trick to help them make that final decision.
Delight
In today's world, it is important to delight the customer every step of the way, so this phase is relevant throughout the entire buyer's journey. A delighted customer is likely to turn into a loyal, active promoter of your brand, which then drives more business and repeat sales. It is essential that your marketing, sales and customer service teams are all aligned in their objective of offering a delightful experience at each and every phase of the buyer's sales process.
Why Is Inbound Marketing Good for Your Business?
Inbound marketing is a methodology that already has been providing results to businesses for several years. It allows businesses to effectively engage with their audience in a way that will boost awareness, better understand their customers' preferences, and build relationships with customers that flourish into active and loyal evangelists for your brand.
So why is inbound marketing such a powerful tool for accelerating the growth of your business? Here we present a series of arguments and statistics that show the effectiveness of executing the techniques and strategy of this methodology.
10 Benefits of Inbound Marketing Methodology
1. Simplify Sales and Marketing Work
With inbound marketing, your sales team and marketing team join forces to create and deploy impactful content. Inbound sales personnel are the key source of information about what customers need in the different stages of the buyer's journey. From there, your marketing team can create highly segmented content that educates people, answers their questions, and solves their problems.
Sixty-eight percent of consumers spend time reading content from brands in which they are interested. Working together, sales and marketing can use the content to attract visitors, increase conversions, nurture their leads, sell, and retain existing customers.
2. Increase Brand Visibility and Awareness
The digital environment has made it possible for even the smallest brands to achieve recognition. Through the production of content aligned to the buyer's journey, people will be able to find your information while carrying out their research. If you aren't present, they'll never find you.
We are all constantly connected to the web—be it from our home or on the go with smart-phones; our world is only getting more connected each day. As our cars, speakers, lights, streets, and other everyday tools become automated, having a digital presence for your brand is essential.
Creating effective content isn't all that hard (if you know what you're doing) and it is so incredibly valuable to your positioning as a company. Having the proper content in place is not only the easiest and most popular way for people to learn about your business, but it establishes your brand as a thought leader.
Having the right inbound marketing strategy for your company regardless of industry, from Legal, B2B, SaaS, Entertainment, to E-Commerce, is necessary. It is also imperative that it includes a solid content marketing agenda to set your brand up as a thought leader in your industry.
Studies have shown that many people facing a business decision or purchase decision prefer to obtain information from a company through articles, rather than advertisements. With compelling and informative content, your company is portrayed as a credible player in the industry. This builds the foundation for the most important piece of any prospective customer: trust.
In addition to this, if a customer enjoys what you write, they now have the ability to share your content instantly on social media networks, thus increasing your visibility and solidifying your reputation as a credible resource.
3. Digital Approach for the Digital Era
Not all content is created equal, thus not all content converts equally. Perhaps your business is accomplishing some amazing work, retaining a long list of happy clients, and is proud of your product or service. However, no one outside of your small bubble of internal employees or client base understands what is happening in your business!
61% of marketers say improving SEO and growing their organic presence is their top inbound marketing priority. (HubSpot)
All of that great work and happy clientele isn't bringing you any leads—on its own. That's why you need to create content to show new prospective clients that you are great!
In this modern society, we consume an amazing amount of content whether it be news, social media, entertainment, OR now in the form of creative advertising embodied as inbound marketing. This is how people digest information nowadays, and some of the best content, truth be told, is really just advertising! However, it's pretty easy to see which content and videos are 'ads' and which are true representations of a brand. Authenticity is key, you need to make sure your content is relevant and authentic.
One of the best aspects about GREAT content is that because it lives on the digital sphere—it's easy to share not only with your audience, but for your audience to then repost and share themselves! Building and sharing content on an inbound strategy augments brand awareness so people know who you are and recognize your company elsewhere in the world.
One of my favorite examples of this is GoPro. GoPro actively asked people who have used their cameras to send in footage—and therefore they gathered authentic content, created by real-users and made it viral with sharing features. The videos for GoPro commercials that ran on primetime cable—are almost exclusively User Generated Content (which takes inbound marketing to an even deeper level).
4. Educate Your Target Audience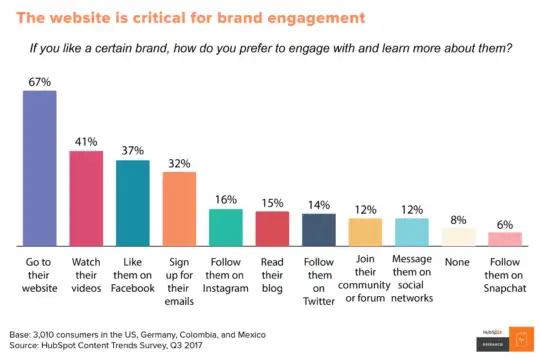 -Before making a purchase, today's consumer investigates the largest amount of information that'll help him or her make a good decision. In fact, according to statistics, most B2B buyers are between 57 percent and 70 percent involved in purchase inquiries before making the first contact with the seller.
This means that with a little research and clearly defined buyer personas, you can understand where your target audience is looking for information. In this way, you'll be able to distribute your content strategically in order to be seen by them.
People invest more than 50% of their time online in content and another 30% in social networks where content is shared.
5. Increase Confidence and Credibility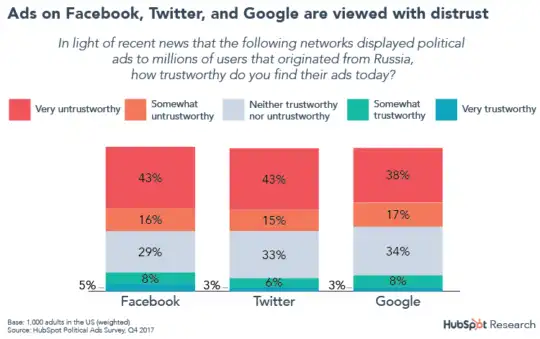 Many people avoid outbound marketing at all costs. Why is this? Because nobody wants their busy day to be interrupted by a cold call or an email anymore. Instead, they want to consume content at the time they decide.
Eighty-six percent of people skip advertising on television, 44 percent never read commercial letters, and 91 percent unsubscribe from newsletter emails.
Always remember that top inbound marketing agencies focus on efforts that are persona-driven, so it's best that you reach your target audience in a less intrusive but more effective way. Thus, you gain their trust, and you'll be top of mind when they're ready to make a purchase.
60% of consumers improve their opinion of a company after reading personalized content on their website.
Inbound marketing boosts confidence in your customers by showing them your business stays ahead of the game and keeps up with the evolving trends of your industry. It also shows that you respect their time and privacy – you're not going to blow up their phones or email inboxes with unsolicited advertisements that they don't want.
91% of email users have unsubscribed from a company email they previously opted into. (HubSpot)
6. Generate Quality Traffic and Leads
Companies with active blogs generate a significant amount of more qualified leads. Inbound marketing helps you generate relationships that lead to the sale. When you produce content focused on the needs and problems of your target audience, you're attracting quality traffic to your website.
The leads generated by organic searches have a closing rate of 14.6%, while the leads generated by outbound marketing have a 1.7 % closing rate.
The more quality content you produce, the more visits you'll receive, but you should be waiting for those visits with the proper preparation (CTAs, landing pages, forms, etc.) to guide them toward conversion. From there, you must continue to implement the different tactics of the inbound methodology, until they become your clients and active promoters. Inbound practices produce 54 percent more leads than outbound practices.
Every business is looking for new customers, and many will go to crazy lengths to get new leads. The problem is that often casting as many lines into the water as possible doesn't always bring back quality leads—in essence, you catch a lot of trash when you're looking for marlin.
Inbound marketing, when executed properly brings you customers that are not only quality leads but they are ready to buy! These are customers who have followed your funnel from the top and have pre-selected themselves as high quality leads that are worth your time.
Pay-per-click will often cost you a lot of money and although it might generate some traffic, it might not be the traffic you want. Even more importantly, PPC can cost you wasted time by your sales people wading through tons of unqualified leads that you have paid for to no avail.
One great piece is that these new leads aren't just temporary, if you run a proper inbound marketing campaign then you have already set yourself up for long-term relationships. Inbound marketing is a marathon, not a sprint.
Inbound marketing ROI takes time. You might be asking, how long does inbound marketing take? Maybe they buy, maybe they wait, but you've built the trust to keep that customer around in the future. And what's great about these relationships is that inbound leads are more likely to leave positive reviews—and cyclically positive reviews lead to more customers.
7. It's A Cost-Effective Approach
Lead-to-lead inbound marketing costs 62 percent less than outbound marketing and, at the same time, is more effective. This is because instead of blindly distributing what you have to offer in places where your target audience might be, you're strategically creating extraordinary content that brings the audience to you.
Another reason inbound is a much more cost-effective approach is because it delivers the data you need to learn from your efforts and continuously optimize. This allows you to know more about your potential customers and thus serve them better.
Inbound marketing practices produce 54% more leads than traditional outbound practices. (Invespcro)
Inbound marketing is about focusing efforts on attracting people who are looking for something that you offer, because spending marketing resources on people who don't want or don't need your products is useless and absurd.
If you're a business owner, on a marketing team, or just curious about how to grow your business—inbound marketing is the best ROI (visit our ROI Calculator) when it comes to spending your marketing budget.
Inbound marketing on your own, or by working with a digital marketing agency like 310 Creative, puts you ahead of the curve – especially when compared to pay-per-click advertisements which can be expensive and difficult to predict and to measure.
One of the other benefits that keep inbound marketing as one of the most cost-effective ways to spend your marketing dollars is that it encourages you to keep a close eye on your competitors and make sure that you never fall behind. These can even include major publicly traded corporations, by watching what they do and making sure your inbound marketing strategy is relevant you can actually use their $$$$ major spending to enhance your own brand image. It's almost like marketing jiu-jitsu!
8. Improve Your Relationship With Customers
Inbound marketing is essentially about providing useful, valuable content to your target audience. At the core of every inbound strategy is the art of seeking to truly know your customers better in order to provide them with even more value. This is best accomplished through careful monitoring that helps you solve their problems and answer their questions. The more value you bring to your customers, the closer your relationship grows.
Ninety percent of consumers believe that personalized content is useful, and 78 percent believe that a company that cares about providing such content is interested in building a good relationship with them.
9. ROI and Visible Metrics
A transparent and measurable marketing campaign allows your company to see the areas that need to be improved in its marketing plan, in order to make the proper optimization adjustments, further boost cost-effectiveness and enhance customer relations.
It's hard to justify the money spent on a marketing plan that you can't even tell is working. It is difficult to know if you should continue spending funds or if you should completely ditch that plan. In contrast, inbound marketing allows you to see the precise effect of your marketing actions, step by step.
10. Sustainability
The beauty of the internet is that the content you create remains shared forever – unless you delete it. This means that inbound marketing is sustainable. You can continuously share content and optimize the content you have already shared to raise more awareness around your brand.
In other words, your content does not expire. Outbound campaigns last as long as the duration you and your team decided on when you formulated the plan. Inbound campaigns, however, continue to live in the digital space long after you have moved onto another game plan. The content you create, including blogs, videos, infographics, forms and other nurturing tools, remain available for those looking for the information.
The only downfall to the sustainability of inbound marketing is that it cannot be achieved overnight. It takes time for your content to gain traction. However, having marketing material available can benefit you in many other ways in the meantime.
11. Manage Your Team and Campaigns on One Platform
One of the excellent parts about adopting inbound marketing is that it can be easily managed and implemented with a singular platform – HubSpot. With HubSpot's inbound marketing growth stack you can streamline all of your inbound marketing functions including social media, email, customer relationship management (CRM), content management system (CMS), search engine optimization (SEO), website development and other capabilities.
Using only one platform for all of the functions listed above makes it simple for your marketing, sales and customer support teams to be efficient and see success. You can avoid the technical headaches of integrating and migrating several different systems and platforms for easy and quick onboarding. When you work directly with HubSpot or a HubSpot certified agency, you can start reaping the benefits of your new inbound marketing campaign as soon as possible.
12. It Works Alongside Outbound Tactics
If you're a modern marketer who understands the benefits of inbound marketing, but you're held back by a more traditional-based company, not to worry. When dealing with a boss or C-level executive that is holding on to their outbound marketing strategies for dear life, there is a way to sell the idea of inbound marketing without bursting their bubble.
The truth is inbound marketing works extremely well to enhance your outbound marketing strategies. They go hand in hand. Combined with a traditional approach, inbound marketing can effectively add an additional layer to your outbound efforts by applying the principles of understanding the customer, tracking and reporting your success, and finding better ways to sell solutions as opposed to just the product or service.
13. It Saves You Time
A proper inbound marketing strategy will be deeply rooted in automating the internal functions to promote efficiency and alignment amongst your teams. Marketing automation allows your marketing and sales teams to easily communicate, create and share content. They can access everything from one centralized location. Subsequently, this eliminates wasted time so that your teams can focus on what they need to do to build relationships and close deals.
14. It is Customer-Centric
In 2020, if you are not putting your customer at the center of your strategy and focusing on delighting them, you're doing it wrong. Two years ago, the inbound marketing masters at HubSpot, introduced the flywheel and it has transformed the way that companies are approaching their inbound marketing campaigns.
The flywheel was developed to replace the outdated and linear marketing funnel. The traditional marketing funnel that has been the star of conference rooms for decades has proven to lose its effectiveness in recent years. That is because it does not account for the transformation in the way that people shop and learn about a business in the digital era of today.
In the past, customers were more receptive to cold calls and emails because it was the only way that they could learn about a product or service. Today, a prospect can essentially walk themselves through the entire sales process all on their own. As they scroll through their Instagram or Facebook feeds, they come across a headline or piece of content that makes them aware of your brand. They follow the content through to your website where they can access a blog or video to educate themselves more. Maybe they interact with a virtual assistant or chatbot to answer their most pressing questions. And finally, they decide to make a purchase – all on their own. No sales person involved!
What is even more important is the key difference between the flywheel and the marketing funnel. It is the fact that customers are not finished with your brand once they have completed their purchase. This is where the funnel fails.
If you picture the marketing funnel, it has a wide mouth at the top and small spout at the bottom. Leads enter through the top of the funnel in the "awareness" stage and are nurtured by your marketing and sales team through their sales journey until they are spit out at the bottom.
On the contrary, the flywheel recognizes two key elements about the buyer's journey today.
Customers can enter into the sales cycle at any phase, having already done their own research about your product and service.
Customers have the ability to drive your business and become active promoters of your brand.
With the HubSpot flywheel, you can enhance your inbound marketing by placing customers at the center of your strategy. In order to do that, you want to focus on delighting each customer throughout their buying experience and ensure that all of your employees understand how important this is to the success of your business.
15. Inbound Marketing is Here to Stay!
Last but not least, again, we may be a tad bit biased, but 33,000 businesses that are already using HubSpot now see that inbound marketing is the future! The current content consumption trends show that e-books, downloads, videos, white papers, blogs, and all sorts of inbound marketing are much more effective and generate better ROI.
One of the reasons is that we live in a globally connected society, where content is available 24/7 and if you have a proper inbound marketing strategy even older content will be updated and kept relevant to the future.
Your brand reputation on the internet is timeless. It never disappears and it isn't baseless. The better your strategies are today, the better positioned you are now and will be in the future.
As we continue into a new decade in this digital age, it's important to consider who your customers will be moving forward. Millennials and Gen Z will soon make up the majority of your target audience. These demand generation strategy are deeply involved in technology. If you haven't started optimizing your marketing strategies to reach these customers, you are definitely falling far behind. It's time to implement inbound marketing and get with the times. We recommend working with an expert and experienced inbound marketing agency to help you get started with a strategy that will work best for your company.
An inbound marketing strategy that is built by a smart team who understands your goals is going to be truly 'future-proofed' and will grow with you. Our digital marketing agency based in Los Angeles uses what we refer to as 'growth-driven design'. This strategy involves looking at how EVERY single visitor moves about your digital presence, where they came from, what they searched, what they click on, what they spend the time to read, etc…
We then use this data to automatically redesign your pages in perpetuity to make sure you can get more done with less resources, which allows you to focus on what matters, growing your business.
Takeaways
Do you like cold calls from anxious sellers? Emails with irrelevant offers in your inbox? What about pop-ups when you try to read an article on the Internet? You have to accept it! The world has changed radically; people no longer live, work, and buy as they did a couple of decades ago. The reality is that there's a mismatch between what a lot of marketing companies do and what the consumer really wants.
Now, would you like to attract more visits to your website, more qualified prospects for your sales team, and more customers to grow your business? Of course! HubSpot inbound marketing agencies are the best way to turn strangers into clients and promoters of your brand! Inbound marketing is based on five principles: standardize, contextualize, optimize, personalize and empathize.
It involves four effective actions: attract, convert, close, and delight visitors to your website. Through a variety of channels such as social networks, blogs, search engine optimization, landing pages, forms, and emails, you can use inbound marketing to accelerate the growth of your business.