With the massive paradigm shift in buyer's behavior, customer-centric marketing and inbound sales methodologies improve the likelihood that your sales teams are having the right conversation, at each stage of your sales funnel. Often times, buyers are more than half way through their buyer's journey before ever speaking with a sales rep.
By the time an actual salesperson gets involved, up to 90% of the selling process could be over and done with (Forrester)
This process can include a possible customer sending you an email, filling out a form to download an eBook or white paper, requesting more information via a phone call, and even filling out your company's general contact form. These actions are the "warming-up scenarios" for a lead to be nurtured with relevant buying-cycle content to effectively walk each lead through the buyer's journey.
In order for businesses in Los Angeles to boost their sales, they should ideally hire reputable, top-rated inbound marketing agencies in Los Angeles that have necessary HubSpot COS certification and experience implementing profitable inbound sales strategies to boost profits. Inbound marketing agencies in Los Angeles can help yojur business create or upgrade your company sales processes, strategies, and skill sets and better align them with the marketing and branding efforts, in order to close more inbound sales and analyze more inbound sales data by:
• Ensuring that your sales teams spends its time on only sales-qualified leads
• Ensuring that all leads are managed consistently and effectively by sales and marketing
• Ensuring that your CRM system is fully and effectively integrated into your inbound sales process
4 Key Reasons to Leverage Inbound Sales
The following tips will help keep your inbound sales funnel full with qualified leads for skilled sales agents to close in order to boost sales.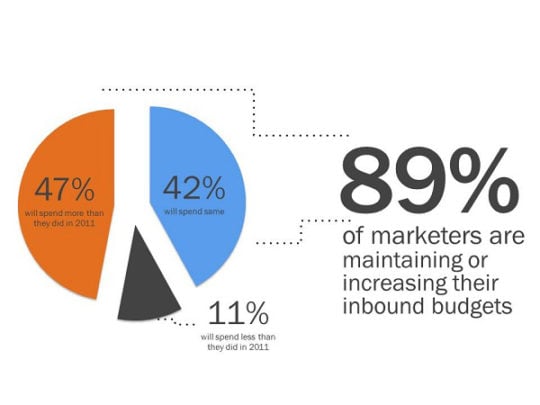 1. Know the Difference Between an Ideal Buyer Profile and a Buyer Persona
The first step to creating a successful inbound sales methodology is identifying whom you're selling to. This step is crucial because it can apply to both companies and individuals, each defined in unique ways. The challenge here is that salespeople often get caught up in focusing on buyer personas, niche pain points or the fictional representation of an ideal customer, without being clear on their ideal buyer profile. While they sound similar, they're quite different.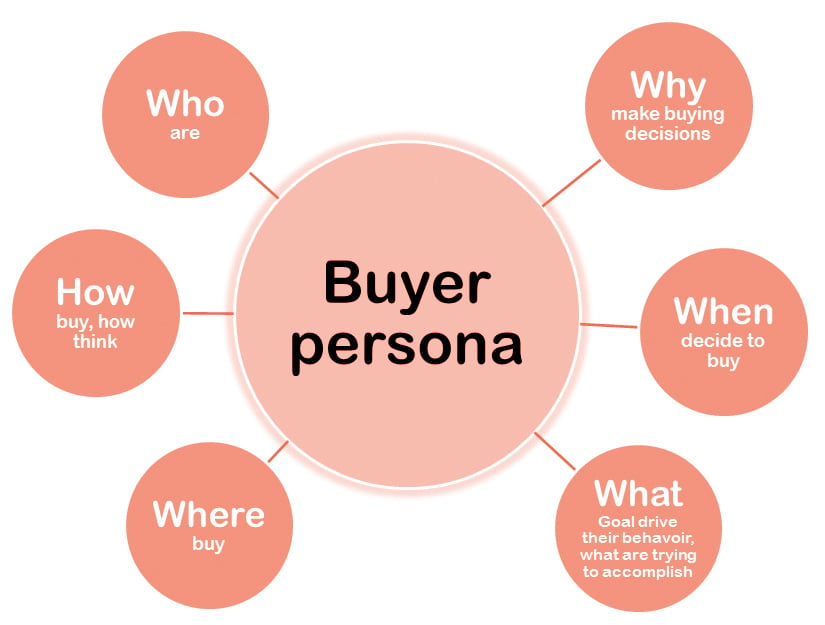 Buyer personas define the different buying patterns of companies within your company's ideal buyer profile. Your company's ideal buyer profile is the type of company you're targeting, while the buyer persona is the individual person within that company you're targeting. In other words, the ideal buyer profile is your market, and the buyer personas are your prospects.
2. Refine Your Buyer's Journey
The goal of Inbound Sales is to create a sales process that accommodates your buyer's natural purchasing process. It's completely buyer-focused, as opposed to seller-focused. Traditionally, an organization's sales process is developed based on the way that it believes its product or solution should be sold without clear understanding or context around the buyer's needs at any given point of the buyer journey.
As shown in the following video, often times inbound sales strategies help your sales team more effectively handle objections from leads.
This leads to unnecessary and repeated conversations or impersonal presentations, with the wrong materials being presented at the wrong times. Not helpful for sales conversion metrics.
With that in mind, your company needs to understand the journey your customers go through from the time they first discover your company to the point they decide to become a customer. This is called the buyer's journey and must be defined prior to developing your own internal sales process.
Taking this inbound sales approach leads to the development of a sales process that is aligned contextually with the buyer through the awareness, consideration, and decision stages of his or her buying process and results in the proper conversations, materials, and information being delivered at the exact right moment.
3. Inbound Sales reps Need to Be Advisors
With sales and marketing alignment being one of the top goals for B2B companies and SaaS platforms, the role of inbound marketing agencies is to help extend customer lifetime values. Being "helpful" is no longer as valuable as it once was. Technology is replacing the help that was typically needed from a salesperson to learn about the product, get access to the right person, or read a case study.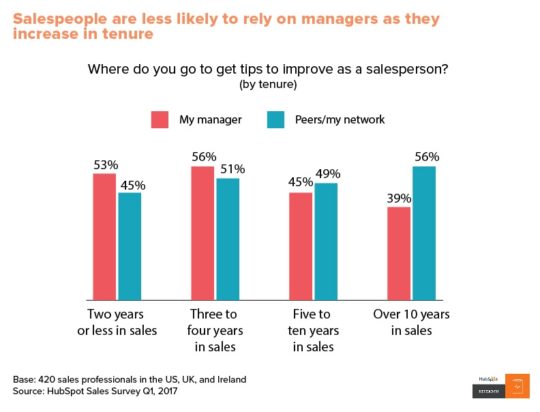 Because helpfulness is becoming less and less of a differentiator in the sales process, SaaS marketing agencies must take on the role of an advisor helping B2B companies navigate what can sometimes be a complex buying process to reduce sales cycles.
Being an advisor in an inbound sales position means you can:
• Ask the insightful and sometimes uncomfortable questions to help a prospect think critically about what he or she needs
• Teach prospects strategies and tactics they can implement on their own in order to work toward their objectives
• Guide prospects on how your products or solutions can specifically help them make more money, save money, or avoid risk
4. Connecting Is About Context
When looking to scale your B2B marketing efforts, we highly recommend leveraging one of the B2B marketing agencies in order to take advantage of inbound sales opportunities that directly connect a qualified prospect with your sales team.
From the sales side, the goal of qualifying and connecting with a targeted prospect will always generate one small win: opening a two-way dialogue that uncovers enough information to convert a lead to a qualified lead. In order to do that, you have to connect with a lead based on the context of his or her actions as it relates to his or her buyer's journey.
For example, during the awareness stage, your company might share a useful blog post or free eBook with the prospect to help him or her frame the problem he or she's having and identify possible solutions. The type of content your company decides to share will depend on the company the prospect works for and his or her role in the company.
If the prospect is already in the consideration stage, however, you could offer a free consultation or webinar, which again aligns with the agency-specific needs at that specific time. Each of these connections helps frame your company value while supporting the journey through the buying process.
Conclusion
Inbound sales methods are quickly becoming a backbone strategy of businesses in Los Angeles looking to keep their inbound sales funnel full of qualified sales leads. If your company works with one of the more veteran inbound marketing agencies has to offer, that agency will help improve your company's internal fundamentals of customer-focused selling.
This will improve the ability of your sales team to boost customer retention rates over time. Needless to say, it's important that your sales agents take care of your customers who want to place an order from your company. Pay attention and listen up when inbound marketing agencies propose ways to increase your company's inbound sales funnel.
Whenever a qualified inbound sales prospect shows interest, traditional salespeople pounce on the opportunity to pitch them, but that approach is simply a numbers game and is quickly losing effectiveness with modern buyers.
Effective B2B marketing strategies help you frame buyer intent as an opportunity to teach, even if the process will take more time with each prospect. With that said, before considering any type of sales pitch or presentation, it's imperative that you explore the challenges your prospect faces, the goals he or she needs to achieve, how he or she plans to get there, when it needs to be achieved, and how your company's solutions solve the buyer's challenges.