Over 40% of sales professionals list prospecting is the most challenging part of the sales process.
Whether you are the leader of a large sales team, a sales professional trying to meet your monthly targets, or an entrepreneur working to grow your business, challenges in B2B sales are more abundant than ever. How to prepare for top SaaS marketing trends? or What are the B2B sales challenges?
While some of the historical best practices of effective sales remain, the marketplace continues to change exponentially. More competition, a global market, and the ever-evolving social media landscape create new challenges of B2B sales for sales professionals to refine their B2B sales playbook messaging. While these changes also lead to new opportunities in your sales process, they also require more agile sales strategies to overcome the biggest challenges in B2B companies sales effectively.
Below outlines some actionable insights into how your sales team can adapt to changes in buying behaviors and other impactful headwinds that could stand in the way of hitting your revenue growth goals this year.
1. Creating a Pipeline of Qualified Leads
The need for a consistent flow of high-quality potential customers has always been an issue in digital sales. Great marketing can create a large pool of leads, but if they aren't likely to make a purchase, you and your team will see a low rate of return on your sales efforts. Leveraging an inbound sales strategy checklist will greatly help both sales and marketing teams align on goals and performance targets.
Creating a consistent flow of qualified leads requires a strategic mix of inbound and outbound marketing. Excellent B2B sales guide content will help qualified, prospective customers, find you. However, it needs to be of excellent quality and show your organization as the thought leader in your field. It is also imperative that it be paired with a smart, systematic approach to sort the marketing qualified leads vs sales qualified leads from those just looking around.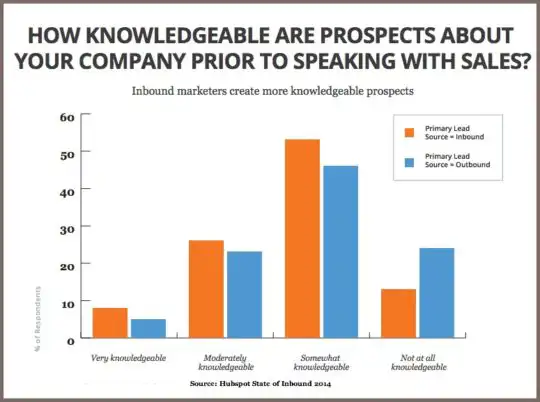 Inbound marketing or marketing agency is only part of the equation and, is sometimes out of the hands of the sales team. Advances in CMS platforms create the opportunity for more effective streamlined outbound sales and marketing. With data and AI tools, sales professionals can find better ways to initial contact the right person at the right time with the right message.
2. Getting the Attention of Prospects
One of the biggest challenges in sales and marketing is cutting through the clutter. Your message is one of an avalanche of emails, cold calls, and mailings hitting the inboxes of your prospects. Even if you have the exact product or service your potential customer needs, how can you gain their attention?
To respond to this challenge, sales teams must be more precise than ever. Getting the attention of a customer requires focusing on that decision maker's clear pain point sales challenges. General sales messaging will be lost in the flood of sales pitches. Find out what the customer is dealing with right now, and how you can help. HubSpot offers a free lead prospecting toolkit that should support your planning in support of your sales marketing alignment strategy.
Pushing that persona-targeted sales ready messaging across all marketing channels can help gain the ideal prospect's attention and lead to a more in-depth conversation as long as your content speaks to the pain points of your ideal buyer profiles.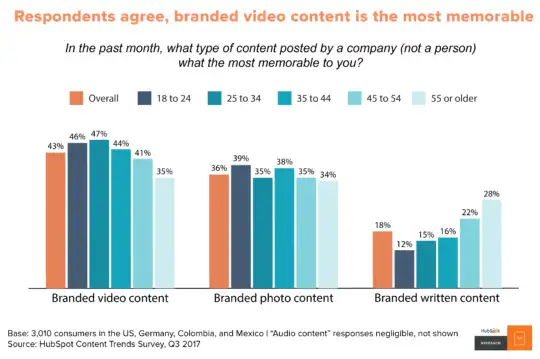 3. Standing Out from the Crowd
Even if you can get a prospect to notice you, how do you show that you are different from everyone else trying to get their business? How can you speak to their specific pain points? This is where inbound sales strategies are vital. Your pitch is essential, but it needs to be a part of a broader strategy to build customer awareness and trust.
Every touchpoint is an opportunity to build a relationship. Providing consistent, helpful information to your potential B2B customers can help them see you as a trusted partner. Whether the stakeholder is interacting with you through inbound marketing, social media, or direct contact, demonstrate yourself as a knowledge leader in the field who is ready to help, deepens that relationship and helps you to stand apart from the crowd.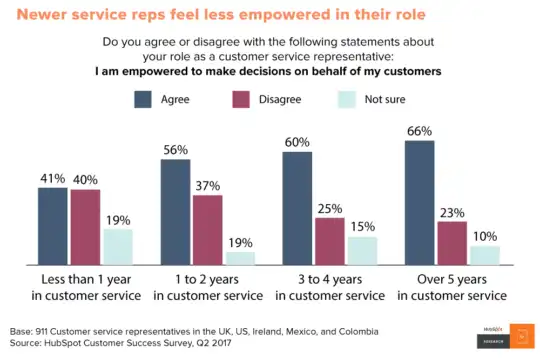 4. Retaining Clients
In a hyper-competitive marketplace, it is no longer enough to have satisfied customers. Your client will continue to receive sales and marketing messages from competitors ready to lure your B2B business away.
Sales professionals must work harder than ever to nurture and maintain relationships after the sale. Fortunately, modern CMS allows us to track and automate customer engagement and be ready for an upsell or future purchase.
5. Staying Motivated
Whether you lead a team or are just focused on your own performance, staying motivated is a constant b2b challenge for sales professionals. Even the most productive salespeople go through ebbs and flows. A slow or challenging time can take the wind from their sales and lower their productivity.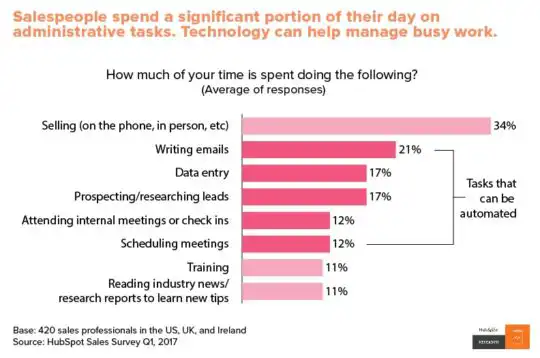 Setting tangible goals, celebrating wins, and offering support are some ways leaders can help their teams stay in the game. It is also important to know when to ask for help or offer help.
Sales coaching, whether it comes from a team leader or an outside professional is an investment that can pay dividends that far outweigh the costs. Team leaders who coach members of their team may even find it wise to receive further training in the coaching process.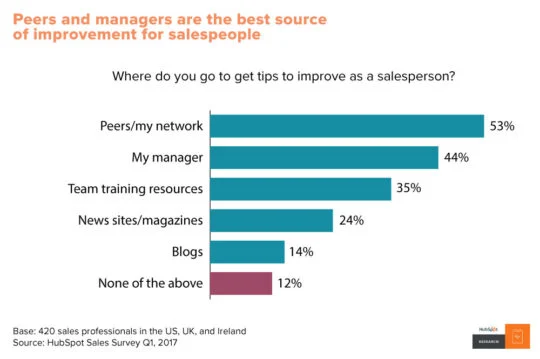 Takeaways
While sales teams and professionals face new challenges in B2B sales strategies and marketing challenge every day when it comes to standing out in a crowd of competitors in 2023. The opportunities are endless for those who tackle these challenges in B2B companies sales head-on, which is where adopting inbound sales methodologies and best practice can help refine your sales funnel and exceed your sales quotas.
There are more inbound sales resources available than ever to find quality leads, get the attention of potential customers, stand out from the crowd, and continue to build relationships after the sale.