In this article, we provide the ultimate playbook for effective B2B marketing strategies in 2020 to crush your goals for lead generation, customer acquisition, and client engagement.
You will learn very actionable B2B marketing tips that you can quickly implement to help you improve your B2B marketing strategy, which is vital to over time creating predictable and repeatable streams of new leads, customers and revenue.
81% of marketers expect the majority of their decisions to be data-driven by 2020. Seventy-six percent say that's already the case. (GARTNER for Marketers)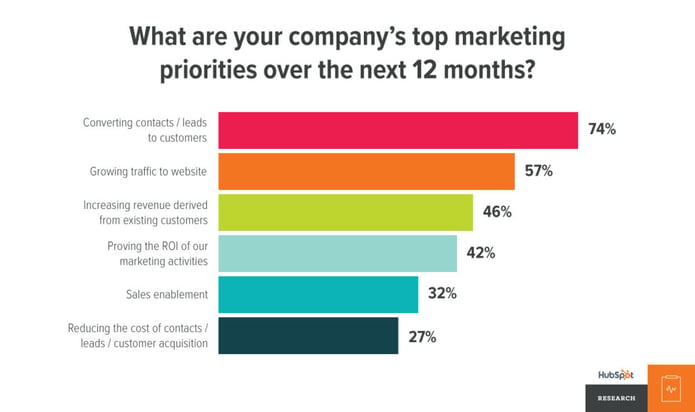 Some B2B marketing strategies will be evergreen, concepts that you've most likely already heard before as a B2B marketer.
Effective B2B marketing strategies in 2020 will be different from what worked in 2019 as a new marketing and sales technologies become more widely adopted by B2B marketers. For example, such as a paradigm shift away from the traditional "funnel" and more toward the "flywheel" outlined in the video below. You can expect to learn new B2B marketing strategies that to drive revenue impact in 2020, so make sure you read the whole article and take some notes along the way.
You can expect to learn something new here, so make sure you read the whole article and take some notes along the way.
1. Make Sure You Mean Business—Respect B2B
While most business owners can make a difference between Business to Business (B2B) and Business to Customer (B2C) business models when it comes to their company's products and structure, they often forget about it in their marketing campaigns.
So more often than not, you need to collect company-wide pain points for your ideal buyer profile. Additionally, you will need to collect pain points for individual decision-makers. B2B buyer's journey is wildly different than a consumer journey of an individual to buy a consumer-facing product or service.
If, for example, your company sells an app that helps small businesses collect leads or automate chat, you should address your audience from that perspective. Business owners, CEOs, managers, require a different approach from end consumers.
In B2B marketing methodologies, your buyer will not purchase your product for themselves. Yes, a human will buy, but the real customer is the organization that the person represents. Always keep that in your mind when organizing a marketing campaign.
2. Go back To The Drawing Board
In marketing, one thing often gets overlooked, but it is the foundation stone of the whole campaign success—research. This is something you should never stop doing and can make or break the entire campaign.
You should research the market itself, making sure you understand your position amongst the competitors. This will help you better understand your key selling points.
Second, you need to research buyer needs and fully understand them at any given moment. While these don't change overnight, they do change slowly, and you need to be fully aware of them.
In most all B2B verticals, you company is selling value and measurable results to other businesses, and the main goal is to help them grow bigger and make more money. While that will never change, you still need to understand their value proposition, pain points that stand in the way of their growth, and offer help.
The research will help you understand your potential clients, which will make the campaign more direct, and thus more effective. But, remember, this is something you need to do constantly, or at least periodically. Research is not something you do only once, as you are risking to be left behind.
3. Test Your Ideas
Marketing is not strict, and there are no guarantees, no matter how many hours you implemented to realize your idea. That's why it is always a good option to use the information you gathered during the research phase, and field test it.
You can A/B test email campaigns, landing pages, but also website redesigns. The idea is to find a combination that has the best conversion rate, or that keeps customers entering deeper into the sales funnel.
Strategically call to action buttons in different places throughout your site, change your copy, change colors, type, put in new calls-to-action, new email headlines, tone. There are so many things to try, and without split testing, you will never know what works with your audience.
You can also test different pricing schemes, and see if freemium works better when compared to time-limited trials or money-back guarantees. Also, you can test out different lengths of your promotions, or different features included in each package.
The opportunities and combinations are limitless, but the more you try, the better picture you will have, so play around.
4. Refine Messaging & Positioning
While having a great logo, and beautifully designed business cards and rollups won't hurt, one thing will make a statement more than any other—your website.
There's no going around this, your website just needs to be the best possible, and it has to communicate your brand message in every sentence.
What this means is that your website needs to look awesome and work even better. If it still looks the same it did when you opened your company in 1997, better get to work and hire some designers and developers.
As for the speed, it is important not only from the user experience perspective but for Google ranking too. Site speed is a ranking factor, and if your site performs super slow, don't expect to be on the first page of Google.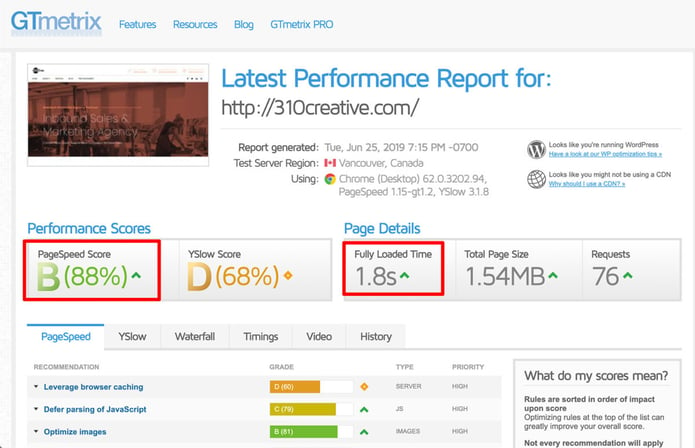 As for the copy and content, it needs to be top-notch too. Reduce fluff and empty phrases, and focus on communicating who you really are, and speaking about your selling points in the copy. The content, on the other hand, should be the opposite of salesy, and it should focus on adding value.
5. Focus On Adding Value
Adding value should be your mantra in anything business-related, but B2B marketing is where you should emphasize it even more. People who are browsing your products and services need to have a clear picture of the difference your company makes to theirs. But that is not always easy.
When it comes to B2C, adding value comes to writing blog posts or offering a discount code here and there. If you sell supplements, writing about best-kept recipes, or the most effective forms of exercise for weight loss will get you more attention and many opportunities to mention your products in the text with those discount codes.
Conversely, when trying to create a successful B2B marketing strategy adding value is much harder. Business owners, managers, and other key people are already educated about running a business and know what they want to achieve.
Giving them general, one size fits all advice won't do. Furthermore, approaching a too broad audience base is never smart in B2B, as you can miss the point.
So what to do?
The best approach is to show directly how your products and services added value in real-life situations. Case studies are a perfect example of that.
Through appropriately crafted case studies, your company will directly show what was the situation before your product/service was, and how it changed after you came into play. These success stories for targeted niche verticals are great for mapping content across the buyer's journey and more importantly help show ideal customers that you get their particular industry pain points.
Having in-depth studies can also be a valuable source for future blog posts that will explain how the whole process went. You can also interview the business owners, and use their praise for your testimonials page, which is another excellent form of promotion.
6. Expand Your Branding Footprint
While creating content for your website is excellent, spreading out to other websites and communities is even better. This can include guest posting, but also offering your opinion, and speaking at local conferences. All of these tactics will get you, and your company, in front of a new audience. Of course, you need to make sure the audience is relevant, and that it can bring you closer to your potential customers.
Writing a guest post, or speaking at a conference or a podcast will get people to know you, and you will be able to present your brand in the best light possible and help grow organic traffic to your website. That way, you will build personal relationships with the right business people, and closing the deal later will become much easier.
One more way of spreading out is by asking your employees to create content themselves. You shouldn't force this, just ask politely if someone is interested. Also, the content should be high-quality and engaging. Offer rewards to those who produce content, to make them want to create more, and see how all this works for you.
7. Niche It Down
Nobody likes a master of none, especially when it comes to B2B marketing. Your business model should be aimed at providing help to a particular business type in certain situations. Ideally, you should specialize in tackling one type of issue, not to be a general problem solver that knows everything.
You help bloggers reach #1 on Google. You create custom-made pastries boxes for bakeries and cookie shops. Niching down will help you specialize, becoming a problem-solver for a specific kind of issue. People will know you as an expert in your field, which will also help you raise prices.
You should approach your B2B marketing strategy in the same way. Set a goal, choose the target audience, execute. Going narrower will bring fewer people in your sales pipeline, but more quality leads and sales will come out of it, and that's all it matters.
Focusing too wide will maybe get you more email addresses, but unless your goal is to sell them, that isn't such a big deal. It is much better to have fewer people in your funnel, that are leads of better quality than to have a bunch of random leads that fall off along the way. The primary goal of marketing is to increase sales; everything else is secondary.
8. Be Direct & To The Point
Business people don't have time. Yes, you should offer them value, and you should niche it down, but keep it short and direct.
When running your email campaigns, pay attention to subject lines. That is what often makes or breaks your email. Business people are flooded with emails every day, and they will be reluctant to open another one that is trying to sell them something.
So you better make sure your emails add value, and you state that in the subject line. Also, don't add attachments, as they often trigger the anti-virus, or send the email to the spam folder. Keep it short but effective.
Because business people lack time, running a blog with overly long articles might not be the best approach. Sure, it will get you organic traffic, as long-form posts contain a lot of keywords. But, who has time to read 3000 words long posts you release twice per week?
Instead, your better option is paid advertising. Sure, PPC is more expensive, but there's a reason for that—it's immediately effective. You pay for those ads, and they show in front of your target audience.
Blogs, on the other hand, are there, available to anyone, and are less likely to attract the right kind of people. Ideally, you should do both, but if you are interested in getting more leads in a shorter time, PPC is a much better investment.
Below is a great LinkedIn video from their content series "Live with Marketers," discussing effective B2B marketing strategies in 2019. This LinkedIn video is an excellent primer for this article, which focuses on looking forward to ways to be an effective B2B market in 2020.
9. Leverage Account Based Marketing
The traditional marketing approach usually focuses on attracting as many leads as possible, pushing them into the sales funnel. Sure, there are always some criteria, as you don't want to push random people in, but the goal is usually on quantity. ABM is different.
With ABM, your focus is to directly target key people at companies that are your ideal potential clientele. Here, you focus on real people and create the whole campaign personalized for them. This results in a much shorter sales cycle, but also much better conversions.
Also, in ABM, sales and marketing teams need to work closely together, which will be beneficial for your brand awareness, but also interpersonal relationships.
In 2020, account based marketing is perfect for B2B customer acquisition efforts that involve longer sales cycles and more complex deals, and it can result in closing huge deals. Therefore, it is a marketing strategy that you definitely need to consider, as it can reap huge benefits.
Even if you don't close the deal immediately, ABM will get you closer to the right people at the companies that interest you the most. After the campaign ends, you will be on their radar, which will make future contact much more likely.
10. Actively Engage In Social Prospecting
Yes, this is B2B, but social media can still work. LinkedIn is a perfect example of this, as it is a professional business network. In the last few years, LinkedIn grew tremendously, and it is no longer a digital CV database, now it is much more lively.
Many people use LinkedIn, including big names higher up in the chain of command of major companies. But, be sure that their employees use the network even more. If they start noticing your posts, you can bet it will lead to some engagement and will help you get closer to the new clientele.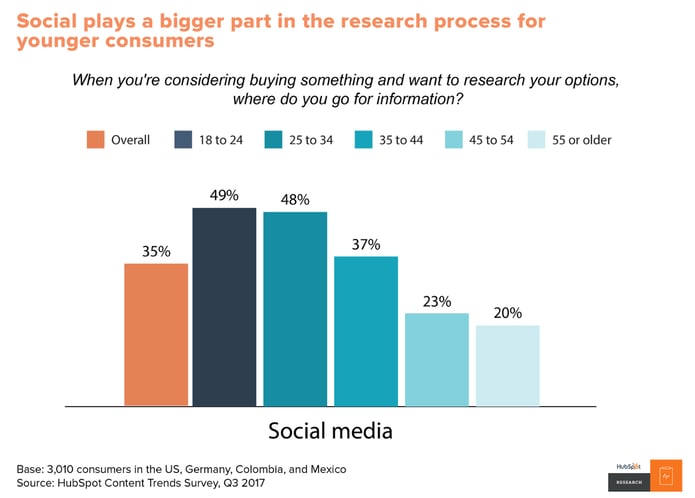 However, don't disregard other social networks only because you are in the B2B. Someone who is "John Smith, CEO at Corporation L.L.C." on LinkedIn, in a full navy blue business suit, is just John Smith on Facebook and has pictures with his kids. That is still the same person, and if you get his attention, it can lead to mutual benefits.
Instagram can work for B2B too, but especially for those businesses that are related to visuals or art. For example, if your main customer base are photography or design studios, having a lively Instagram page is great, as they spend a lot of time updating their Instagram profiles too.
Choosing the right social media heavily depends on your business concept, and there are no strict rules.
Just try to post regularly and to respond to comments and questions. It is better to have one, active, and professional-looking profile than to have multiple inactive accounts, so choose wisely.
11. Go Old School
While digital marketing definitely works, that doesn't mean it should be the only type of marketing you do. Yes, everyone is online now, but people still go to work, still communicate with friends and family, and still move around the streets.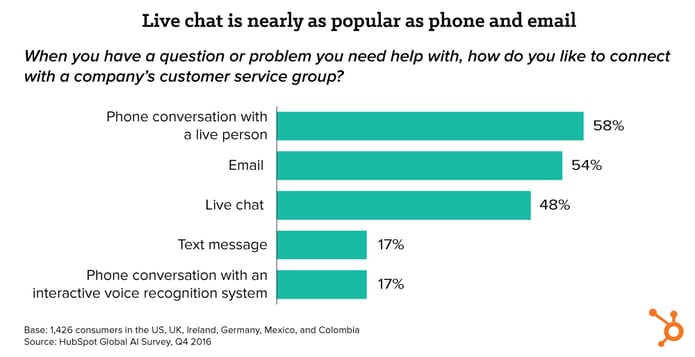 Therefore, implementing some old-school marketing techniques such as word of mouth and conversational selling. So, building a network that will reward customers who bring in new clients is one of the best ways to spark word of mouth recommendations.
As for conversational sales, you can use telesales, but even live chat and conversational marketing as a sales channel. Although it is not face to face, it is still a contact with a real person, which will always convert much better than just dealing with random emails or bots.
Also, old-school marketing such as flyers, TV, radio, newspapers, and magazines still work. Just make sure to show your ads in the right kind of media. Business and finance magazines are great examples, and so are talk shows on the radio or TV. This will cost a lot, but if you can afford it, be sure it will make an impact.
Another old but gold tactic is organizing events. This will allow people to get to know you in person, which is something irreplicable. You can host your own events, but also go and speak at local business conferences whenever you can. Make sure to attend the events even if you are not talking, as it is a great way to spread your network and make some new contacts.
Conclusion
We hope this article helped you gain a more in-depth insight into how to refine your companies approach to improving the effectiveness of your B2B marketing strategy. These actionable insights also follow industry best practices that will stand the test of time and will continue to be effective in 2020 and beyond.
After reading this, you may feel as though this is overwhelming, and you think that you do not know where to begin to implement these B2B marketing strategies. No worries, you are not alone.
Many of the B2B markers can plan an effective approach, but often lack the internal resources to execute on your internal approved B2B marketing strategies. This is where we highly recommend having a conversation with veteran B2B marketing agencies who do this for a living.
When you look at these B2B marketing strategies outlined above more closely, they don't seem that groundbreaking. They may seem obvious to a lot of more veteran B2B marketers, yet even the best B2B marketing professionals are not fully leveraging these B2B marketing strategies to their full potential.
These days are wearing many hats internally. As a result, the concept of leaning on niche B2B marketing companies to execute on your vision can have a profound impact on your B2B marketing ROI.