Not being able to hit your goals can cause stress and even put your job in jeopardy.
This article provides you with actionable tips for how to build a sales enablement strategy and ways to refine your sales and marketing alignment to crush your revenue growth goals.
If your sales team does not have the appropriate buyer persona-driven sales ready content and technology tools that needed in order to gather, nurture, and convert qualified leads in the modern world, you're likely to underperform.
Most sales managers fail to also realize the vital importance of the need for deeper sales and marketing alignment to ensure you crush your revenue growth goals. Most sales managers mistakingly thing that the marketing team works at the top of the funnel, and the sales team works at the bottom half of the funnel.
This could not be farther from the truth. Sales and marketing stake holders must work together to not only align on sales goals but also provide ideal SQL leads with high quality, relevant, value-added content for each deal stage, or stage of the buyer's journey.
What Is Sales Enablement?
"Sales enablement" is the term for providing a sales organization with information and other tools that'll help sales professionals sell more effectively. Sales enablement is predicated on providing salespeople with what they need in order to engage with the buyer throughout the buyer's journey.
Successful sales enablement programs help to equip salespeople with information they need in each sales cycle. This information may be sales best practices, customer-facing content, or other tools. Whatever information it is, it's easy to understand and implement for the entire sales organization.
Sales enablement isn't hard to understand. Salespeople are able to make more sales because of the resources they're provided throughout the buying process. The complicated part of sales enablement, however, is how you're going to implement sales enablement and what you need in order to begin supplying the information and tools to the sales team.
Let's go on to look at five specifics of how to boost sales using sales enablement.
1. Recruiting Top Talent
Recruiting for sales positions can be extremely difficult. If you don't have sales enablement tools, it's likely that potential new hires aren't going to look at your company as their first choice for a job.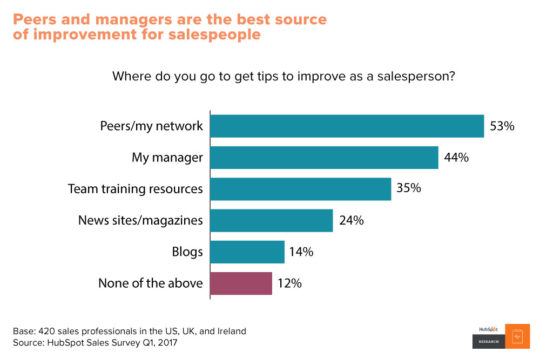 Instead of working extra hard to find the right talent, become attractive to the best talent by having the a scalable sales playbook that layers effective sales enablement tools throughout the sales process.
Sales professionals who are good at what they do know they deserve the best sales enablement tools and soon will demand them if they're expected to hit quotas. Spending time developing a sales enablement strategy is a great use of your time if you want to have sales professionals who can be consistently closing deals the numbers that you want to see.
2. Sales Enablement Onboarding & Training
If you expect your onboarding and training to be a one-and-done situation, you aren't going to get the results that you want out of your new sales professionals to reach optimal sales effectiveness.
As much as 20% of staff turnover happens within the first 45 days of employment. If you want your reps to thrive, you need to improve your sales onboarding program.
Not only is most of the content they learn in the initial sales enablement onboarding and training process forgotten in the following weeks, but the ramp-up process can take a long time.
This is where leveraging a sales playbook with ensure that your sales reps are working within approved sales ready messaging. Spreadsheets only get you so far, so formalizing your sales playbook into software collection of tactics or methods that characterize the roles and responsibilities for you (and your sales team), lays out clear objectives, identifies metrics for measurement, and provides a common framework and approach for closing sales.
By having tools like sales enablement refined by a sales enablement team through continued openness to feedback from sales reps, the ramp-up time to successfully onboard a new sales rep can decrease. Decreased ramp-up time will allow your new sales reps to make more sales in a shorter period of time.
3. Sales Enablement Coaching
When sales reps are continually coached and helped by sales leaders, their ability to make sales and stay consistent increases. The amount of money that your company spends on additional coaching will be outweighed by the increased sales from the reps who are being coached.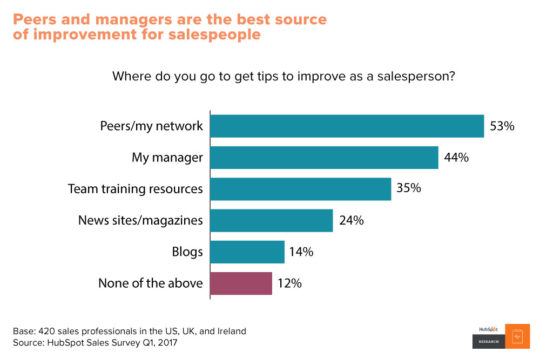 4. Talk About the Competition
When your sales enablement strategy provides information to the sales rep about how to address the competition and show potential customers why your company is the better solution, your sales rep can go into a sales conversation confidently.
Your customers know about the competition, so giving the sales rep information that will help him or her set him- or herself apart from the competition will allow your rep to make more sales.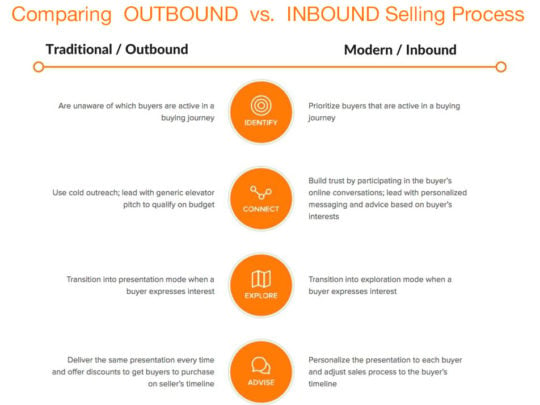 5. The Right Content at the Right Time
Many sales reps are busy finding or creating content to share instead of selling. Making sure that part of your sales enablement process is giving them content to share with their audience is important.
The less time they're spending on activities other than selling, the better. Having this part of the sales enablement process in place will allow for more sales, because it'll decrease busywork and increase productive activities.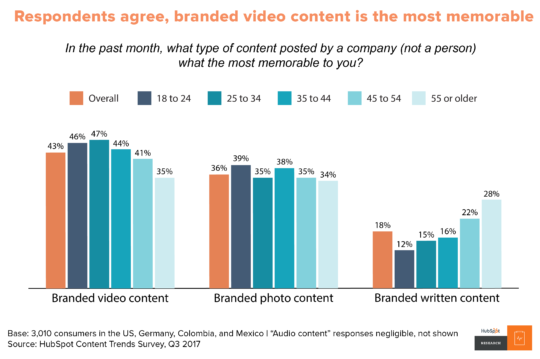 Vital Needs for Sales Enablement Strategy
The reason that sales enablement is so important for your company is because of its ability to allow your entire sales team to achieve its quotas in a scalable and predictable manner that can be repeated.
Instead of having to depend on a few people out of the whole lot to bring in the numbers, more people will be able to make sales.
While there are always going to be those who outperform and overachieve, sales enablement levels the playing field and allows those high achievers to become leaders in the process. Sales enablement is key for your company's continued success. Below outlines
Implementing Sales Enablement
After all of the information we've shared so far, you're probably excited to get started on your strategy. There are some best practices to keep in mind as you get started. One of the things is, always make sure to plan out the process before you try to start implementing it. Planning will allow you to walk through the entire process in order to see which areas need the most help.
When you're starting with sales enablement, you need to define the specific objectives of your program and let your sales team know what they are. It would help if you also focused on the buyer experience when you are creating your sales enablement process.
Content is king when you are implementing sales enablement, so make sure you have plenty of it to put out so that people can begin to consume the content and become leads and then convert to customers.
Conclusion
The sooner you begin to define your sales enablement process and create the tools that you need in order to help your sales team, the sooner you'll begin to see a boost in sales.
While it won't happen instantly, you may be surprised to see how soon sales enablement is able to help eager but less-than-stellar salespeople make progress.
If you need help with refining your sales enablement playbook, reach out and see how we can help.