There are some nuances to SaaS marketing that you might not know, and there are some that you HAVE to know. This is a quick and dirty overview of everything that any business owner or operator needs to know about SaaS marketing tactics and strategy.
We'll also briefly cover some examples of the companies that do this really well and some case studies of actual campaigns, and we'll give you some general guidance on setting your team up for a "kick-SaaS" marketing campaign! Here's an overview of what you should know about how people interact with SaaS products.
People research online, and they buy online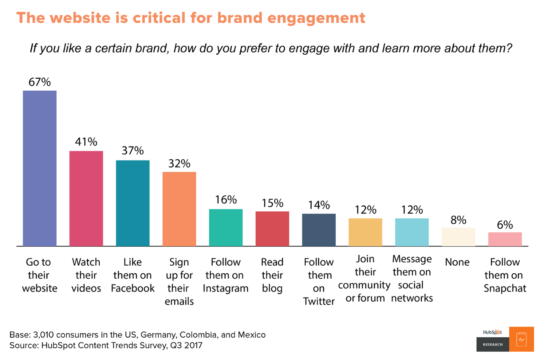 In recent years, software as a service (SaaS) has become the norm for both selling and buying software. Many SaaS platform buyers have gotten over initial objections about security and control and have adopted this new model of buying software.
Know the metrics you need to track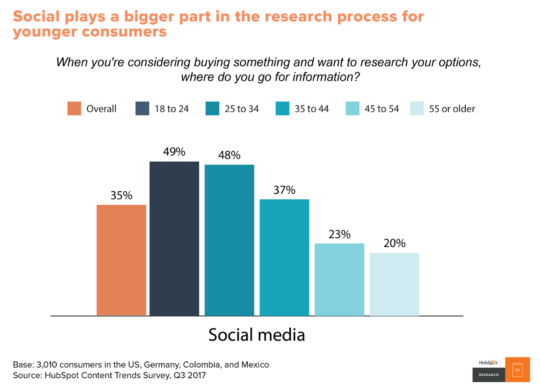 A successful SaaS marketing campaign should make sure that you can calculate a successful demand-generation model:
CAC – cost of customer acquisition
LTV – lifetime value of a customer
ROI – return on investment
If you can work out a cost of acquisition versus lifetime value, it'll tell you whether or not you're gaining ROI. There isn't a perfect balance, but we recommend that you aim for an LTV:CAC of 3:1.
Buyers buy from thought leaders
—

show them you're the expert

In general, if you were going to buy a new television, you wouldn't ask your mechanic what the best refresh rate is for an HDTV at 60 Hz or if you should go with a 240 Hz for your family...but you know that the team at Bobby's Electronics will be able to answer your questions! The same logic applies to choosing the right local advertising agency. This is your content marketing and what dictates website traffic going to your company's website or over to your competitor's website.

That's exactly how SaaS marketing works! In most cases, whether you have a CRM, PM, DSD, or another software acronym that performs the best in the industry, you need to make sure people know that you know more about project management tools than any of your competition.
Case Study
Slack's spectacular rise has taken it from 15,000 users at launch in 2014 to 2 million active daily users today. Rather than launch any big marketing campaign, Slack's secret sauce is epic customer relations. The company responds to (not just receives) 8,000 help-desk tickets and up to 10,000 tweets each month and even shares its "Slack Wall of Love" with the latest tweets and retweets expressing admiration for the company.
How to convert visitors into customers!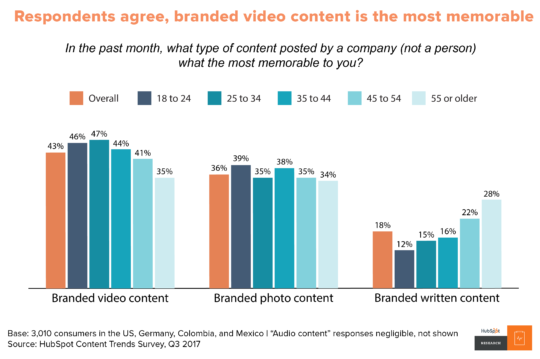 Now that you know some of the "rules of Saas marketing," the next step is to implement—which is easier said than done! There are a few main strategies and key methods that are often used during SaaS marketing, and these can be combined or adjusted in whatever ways fit best for your business. One way to make the most of this is to hire a local digital marketing agency to help guide you and hold your hand a bit as you get into this—it's cheaper, faster, and more effective than hiring a new marketing employee.
Free Trials and Demos
You know there's one thing that people love for sure: free stuff! This aligns with one of the most time-tested strategies of any sales technique: "the test drive." If you can get someone to try your product or service, you're already winning—this means that he or she is a qualified lead who understands that he or she has a need and just maybe your product could be the solution.
The product trial is becoming one of the most successful sources for lead generation within the SaaS industry. Your website should offer a free trial if you haven't already. Trials are most effective when your audience is going to be the purchaser and has an understanding of the tool; they're less interested in hearing from a sales rep—instead, they want to get their hands dirty to see if this will make their life easier. If your product can be trialed, it will take some fine-tuning—but with optimization, product trials can become a stream of highly qualified leads.
Content Marketing
You're reading right now this blog post that we wrote. This is content marketing from us. Here's how:
This is what we're talking about! But if you need some more convincing, check out the following case study.
Case Study
The software maker Moz has become a thought leader through its amazing content. Moz publishes a blog post each day, and it also creates authoritative guides. One thing Moz has become known for is its Whiteboard Friday videos. These videos provide a lot of interesting and useful information presented in a fun way—cool for the viewers. This is all generating trackable ROI for the company through successful SaaS marketing—cool for the company.
Search Engine Optimization (SEO)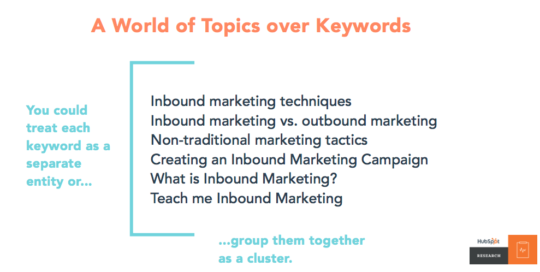 Search engines like Google, Bing, and Baidu can show any potential customer any content. How people find you is through SEO, and it goes hand in hand with content marketing—there has to be something to find!
There are 2 categories of SEO:
On-Page SEO. This is the one that you control. Creating compelling inbound marketing content that people want to read, link to, and share is the main goal. This process includes internal linking, titles and descriptions, keyword strategy, and even page load time and user interface. (How do you think you found this blog post?!)
Off-Page SEO. While links are important, there's more to it than link building. For one, the quality of those links matters. Good links, from trusted or authoritative sites, are always going to be better than those of a lower quality. Influential social media accounts operate the same way with their shares, links, and reposts.
Referral Marketing
Referrals are among the most effective type of lead. Typically, referrals can close pretty quickly and are low-cost in the grand scheme of digital marketing. More than 50 percent of sales reps call referrals "very important," but less than 30 percent of businesses have one in place.
Here are a few things to think about when doing a referral program (but remember that your business is unique and you need to plan and optimize your SaaS marketing strategy):
Make it EASY for sales reps to ask for referrals.
Make sure you know WHO/WHAT makes a good referral.
Either hire someone or build a landing page—but HAVE one in place.
Co-Marketing
Collaboration with other companies offers a new viewpoint and audience to have exposure to your brand. Leveraging each other's following is what helps get both companies' audiences involved. It's fairly different territory, in that one size doesn't fit every partnership. Hosting a webinar together, writing an ebook, or creating branded content—it can be any form where you complement each other well. But the most important piece is knowing that you'll have a partner you want to work with.
Case Study
HubSpot and LinkedIn teamed up to create an ebook. This shows both companies as thought leaders but emphasizes the skills and strengths of both companies independently. The audiences of both companies can get a lot out of this, including seeing perspectives that they don't normally see of each of these two companies.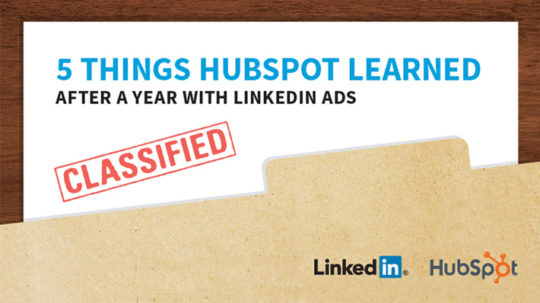 Retargeting
Using retargeting, you can turn your hard-earned website visitors into customers—you can increase conversions by re-engaging potential customers who left your site. Think of the time you were looking at an item of clothing online and then left the website—and soon saw ads for that item (even maybe at a discount). That is retargeting in action!
To Sum It Up
There are tested SaaS marketing strategies out there, and by understanding these basics, you're already ahead of the competition. We recommend you test, analyze, and optimize in order to determine what works for your business—or look to hire a local digital marketing agency in Los Angeles, which can help you implement these strategies.
What Is Success Supposed to Look Like?
It's different for every company size and type—but for a SaaS company, the proper marketing can lead to examples like one of our clients below. Let's call them Company X.
Increase the number of monthly leads by more than 400 percent.
Build blog readership from 1,600 to 32,000 monthly organic visitors.
Publish dozens of new landing pages and post hundreds of ads.
Operate efficiently in ROI as an outsourced digital agency.
In order to help your SaaS platform not just win new customers but, more important, retain those SaaS customers over time, your company needs to find SaaS marketing strategies that help you find the RIGHT people, stay MEMORABLE as a brand, and CONVERT visitors into customers. The strategies above have been tested, and there is a high probability they'll help you and be valuable to your company.