No SaaS marketing platform is ever complacent with its current growth rates or customer churn rates, even at peak performance. SaaS Digital marketing strategy for SaaS companies is a wildly different approach than other types of companies. How do you attract customers to SaaS?
52% of SaaS companies increased their spending on customer retention last year.
In 2022, you need to take a step back to assess the effectiveness of your current SaaS b2b marketing strategy to find potential course corrections and areas to improve your B2B SaaS-based marketing plan.
55% of SAAS companies rate Customer Retention Cost as the key metric to measure. (Totango)
If you are reading this, you work at a SaaS company with high growth goals, leading you to wonder how to promote SaaS products. Trying to market SaaS platforms as though it is a professional services company will likely fall flat in today's crowded market. Since most SaaS platforms are so obsessed with lead generation and top-line revenue growth, they often hinge on closing sales based on features and price instead of focusing on selling value and solutions. This is where refining your B2B SaaS marketing funnel based on industry standard best practices and SaaS growth hacking tactics to minimize customer churn, optimize SaaS pricing, and grow your SaaS subscription business end-to-end.
The more your sales-ready messaging focuses on the future state of your ideal customer and how your best SaaS marketing results platform solves those problems, the more likely your brand is to stand out from the crowd and convert a website visitor into a free trial on your SaaS marketing platform.
The traditional digital marketing for saas companies from the 2010's ineffective. In 2022, SaaS strategies match the level of innovation found in these new services. While some SaaS growth hacking tactics may stem from more traditional marketing methods, the overall SaaS promotion strategy deserves a fresh look given SaaS b2b marketing plan is widely different.
Below are some SaaS marketing strategies to grow faster in 2022.
1. Embrace Content Marketing
SaaS is uniquely positioned to take advantage of SaaS content marketing as a primary strategy for growth. Potential customers are most likely to adopt a new SaaS marketer who may already be searching for a solution for their pain point online.
They often focus on features, instead of outcomes. Today, B2B SaaS marketing firms take a much different and strategic approach to align pertinent content to answer the main questions potential customers are asking through our SaaS buyer's journey.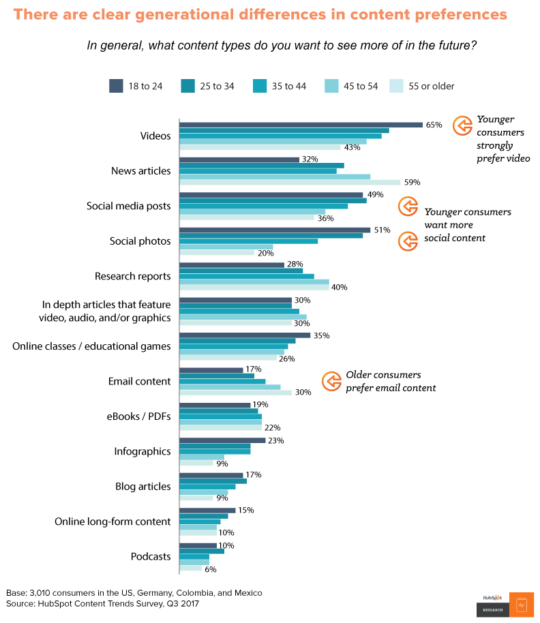 Unfortunately, this isn't as simple as creating a few blog posts. To compete in the crowded SaaS marketing mix, you need to be churning out consistently high-quality, persona-driven content that is not only keyword optimized and offers value to your potential SaaS customers to help them sell your SaaS platform to their boss.
This shouldn't be a problem for marketing strategies SaaS companies but commonly is, unfortunately. If you have done the work to create persona-driven content that speaks to relevant pain points, your best B2B SaaS marketing ideas help campaigns are uniquely situated to write as a thought leader on the topic.
You should already know what questions ideal customers are asking because you researched their pain points and created a solution that helps them solve their specific problems.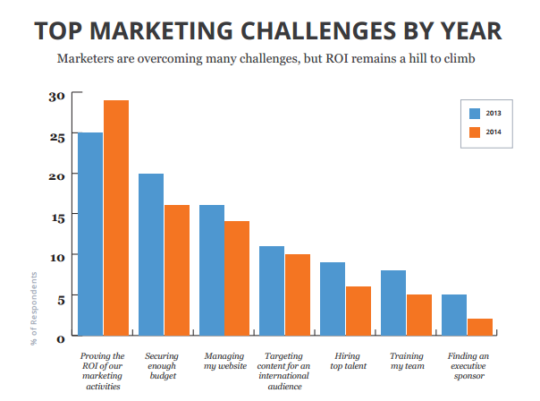 When developing a b2b SaaS marketing strategy, think clearly about conversion rates and acquisition costs, and associated SaaS customer onboarding processes.
When someone finds you as a source for information and a solution to their problem, how do you continue the conversation and draw leads deeper into your sales B2B SaaS marketing strategies funnel without annoying them with cookie-cutter emails marketing automation? Are you personalizing sales-ready messaging to industries or personas?
One option is to give away some of your more valuable content in exchange for contact information, through persona-driven content offers. As part of any effective SaaS marketing plan, it has become standard for high-growth marketing SaaS companies to offer free infographics, eBooks, videos, white papers, and other resources in exchange for an email address. This allows you to convert the potential customer in your sales funnel as a marketing qualified lead.
2. Offer Free SaaS Trials
SaaS companies are in a unique position when it comes to using free trials, which can lead to new customers moving the needle with increasing recurring revenue. Depending on the exact product you are offering there is often little to no cost in allowing a potential customer to try out your offering.
There are no shipping or return shipping costs, so there is little to lose in this SaaS customer acquisition strategy. This is an opportunity to show off, not just your product, but your customer service and support. If the product is the right fit, you may see lead conversions to paid SaaS subscriptions happen with no additional effort.
The end of a trial period also offers the opportunity to reach out to gain valuable insights into likes and dislikes while they gave your SaaS platform a test drive and looked under the hood. This feedback is priceless, not just to your product team, but also to your sales and SaaS marketing budget help team.
3. SEO for SaaS Companies
While optimizing your blog posts for relevant, high-value keywords is essential, you also need to evaluate your entire website for SEO. It is important to understand that SEO for SaaS platforms has the ability to drive leads into your SaaS sales strategies funnel organically without having to rely on ads. With that said, SEO does nothing to nurture leads into customers, which is where lead nurturing comes into play.
From that point of view, the ideal goal of SEO down the road is to increase rankings to get into the top three spots of Google search so that your SaaS company will not need to buy ads for those specific search phrases.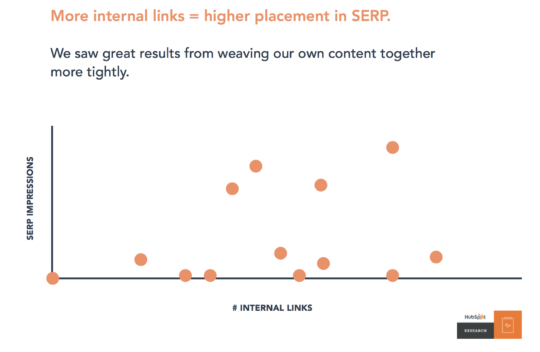 Understanding your primary audience and researching keywords is the first step, followed by reviewing all of your content and meta-data to improve your ranking. Also, don't forget about the importance of backlinks to your search engine ranking.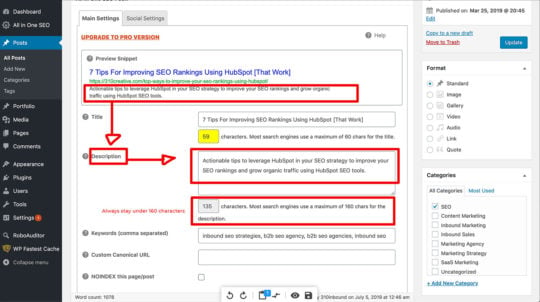 Investigate ways to improve your domain authority by creating high-quality referrals and links. Instead of operating on assumptions, lean heavily on running A/B testing experiments to be armed with insight and visibility that allows you to make data-driven decisions in support of your broader content SaaS b2b marketing strategies.
4. PPC for SaaS Platforms
Are you aware of your Google ad quality score? If not, this could be costing you tons of money. If your content marketing strategy and SEO rankings are still not generating enough organic search traffic and leads, consider a PPC campaign.
Again, do your research to make sure you are using the right keywords, long-tail keywords, and variations to get your links in front of the right people at the lowest cost-per-click.
This is where your B2B SaaS marketing strategy 2022 needs to look at PPC vs SEO, meaning your SEO efforts should partially be in support of achieving top rankings for your top-performing PPC keywords or phrases.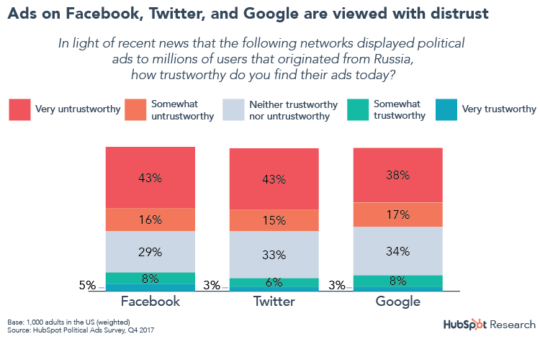 Also, pay attention to your ad quality score. Most SaaS companies throw up some ads and a few landing pages, then wonder why they pay so much money on PPC keywords that have the highest level of buyer intent.
No in-house team member will be able to do this effectively, as they are wearing many hats within your SaaS organization. Ideally, this is a place where your SaaS platform should look to hire SaaS marketing agencies that only focus on conversion rate optimization.
If your SaaS company is not offering a compelling value proposition to potential customers, those ads may not perform as well as you would like and they will sign-up on your competitor's platforms.
5. Leverage SaaS Review Sites
The number of SaaS reviews sites continues to grow as consumer confidence in online reviews remains steady. You may find that potential customers are looking at these sites to find solutions to their software needs.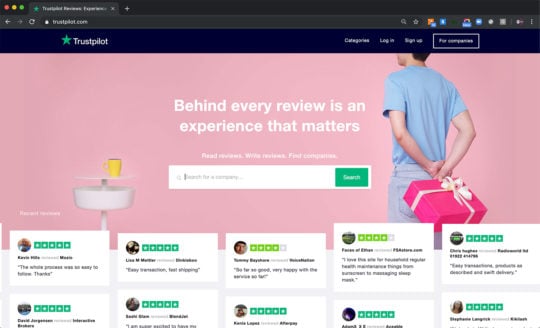 Therefore, you want to be sure your solution is well represented on those sites. If this hasn't been part of your SaaS growth strategy yet to grow faster, you will want to review the top websites like Capterra or G2 Crowd featured below to ensure you are listed and well-represented.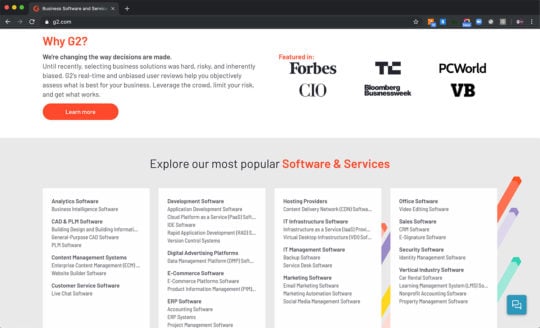 If your SaaS platform is not already on top review sites like G2, reach out to the site editorial team with your specifications and value proposition. Some sites also offer premium features that spotlight your SaaS platform's key value propositions and how exactly it helps others.
6. Incentivize Referrals
You would be surprised at what SaaS customers would do for a free month of service, including referring a friend or colleague. Best SaaS marketing help tactics are similar to all other marketing in one way, referrals are one of the most effective ways to reach new customers.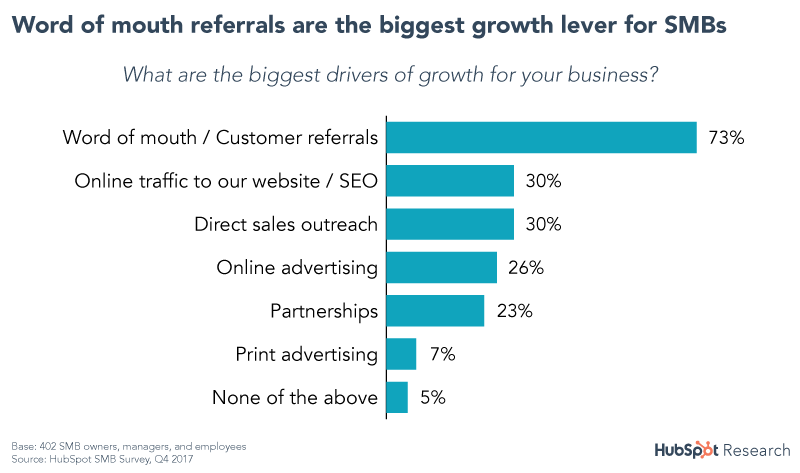 Ideally, a long-term customer loves your SaaS platform, so they are ripe to ask for referrals. Whether it is in the form of subscription discounts, free premium features, or a full-fledged SaaS referral program, find ways to encourage your current SaaS customers to spread the word and be compensated accordingly.
7. Make SaaS Sign-Ups Easy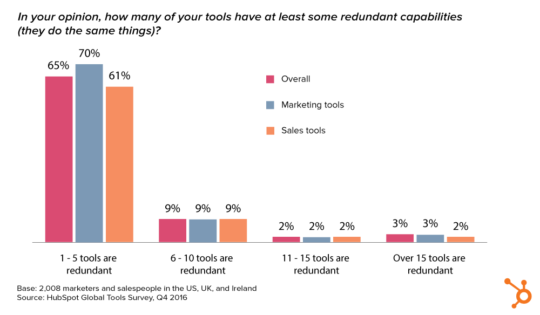 Especially if you are offering a free trial to get customers started, it is critical to make signing up as quick and easy as possible. In your b2b SaaS marketing plan, too many upfront steps can derail the process especially since the customer may not be fully committed to your product.
Review your signup process and see if there are ways to shorten or streamline the process to get them using your product quickly.
8. Refine Call To Action
One of the most reliable ways to get more SaaS customers to try or purchase your product is simply to ask them. Review your overall marketing strategy and clarify the next steps you want your site visitors to take.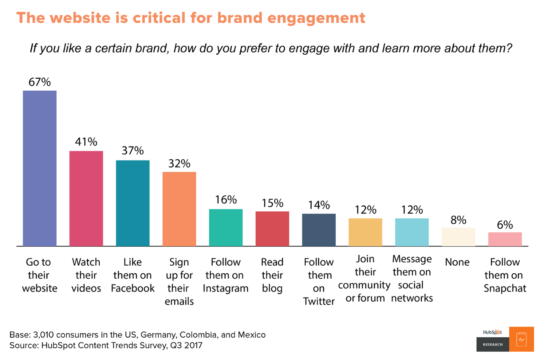 Next, make sure those CTAs are clear and visible in all the right places on your pages. Whether you are hoping visitors will sign up for a free trial, make a purchase, download a white paper, or sign up for your newsletter, make sure the ask is clear.
Always be Ready to Adapt
These sales and marketing strategies for SaaS products are designed to create more quality leads and generate more SaaS customers. But remember, the market is always changing in high-churn industries like SaaS, so these days your team needs to be on top of SaaS marketing trends and focus on client engagement to minimize churn.
Continually review your MRR attribution to see what is working, lead to conversion rates where you are most effective at the top of your SaaS lead generation funnel. Next benchmark this performance data against your SaaS growth strategy. This will give excellent visibility into the effectiveness of your sales-ready messaging and marketing content across your buyer's journey.