If you're reading this article, the chances are that you're tired of paying an expensive in-house CMO and you are looking to improve your marketing ROI. This guide will help you decide if it's time to fire that overpriced CMO and hire a fractional CMO to free-up cash flow. Do I need a fractional CMO? or What are fractional CMO services? We discuss these in detail.
You may already be paying five figures a month to an in-house chief marketing officer (CMO) who focuses on strategy, then outsources the tactical execution to marketing agencies. These days, outsourcing high-level positions can save you tens of thousands of dollars every month.
53% of respondents in a Forrester survey of B2B marketing executives aimed to outsource more than half their marketing activities According to a Harvard Business Review article.
Most marketing agencies provide the same exact strategy, then they execute on that strategy. As a result, having an in-house CMO is frankly not necessary these days. In 2022, it has become more of an effective approach to take a portion of your CMO's marketing budget and pay that to a marketing agency to deliver on the strategy and tactical execution.
Either way, having a head of marketing is critical to appropriately dealing with goals, challenges, and messaging relating to brand marketing, product/services marketing, sales and marketing alignment, brand resources, and many other sales and marketing operational responsibilities, right? Sometimes, we all forget the old saying, "you get what you pay for." This is extremely relevant when looking at how to maximize your company's marketing ROI.
What is a Chief Marketing Officer (CMO)?
A chief marketing officer (CMO) is an executive that is part of the C-level suite team with the responsibility of developing and overseeing all marketing initiatives. They report directly to the CEO. Their job performance is centered around attributing marketing efforts to quantitative and qualitative revenue-driven results.
At some companies, the role is often referred to as the marketing director instead of the CMO. However, marketing directors tend to have fewer responsibilities and authority. CMOs will typically have a dozen or more years of experience in both strategic development, tactical execution, and scaling growth.
The most important aspect of the CMO's role is to be the liaison between the marketing department and the other C-level suite executives. It is their job to keep them updated and in the loop with all marketing initiatives, how they are performing and how the business is staying on track with the constantly evolving marketing landscape.
What is a Fractional CMO?
While many companies have traditionally had an in-house CMO to keep on top of all things marketing, it isn't a new strategy for businesses to bring on an outsourced CMO or a fractional CMO. This allows a business to gain the expertise and experience of a CMO to help with customer acquisition, sales development, and company growth without the full-time cost of an in-house executive.
Companies have been hiring fractional CMOs for decades. They add great value to the business where paying the salary of a full-time CFO would not make much sense. However, companies are often not as quick to hire a fractional CMO for startups due to the fact that marketing as a discipline or activity can be defined in a wide variety of ways.
However, outsourcing fractional CMO services is one of the best decisions you can make for your business. A fractional CMO will get their hands dirty and stay highly engaged with the research, analysis, messaging, and all of the nuances of your marketing efforts. They also might bring in external resources, including specialists or other agencies, to offer additional support. Overall, an outsourced fractional CMO leads and oversees the implementation of your business's growth strategy to greatly improve your marketing ROI.
Why A Fractional CMO Can Improve Marketing ROI
The scope of responsibilities for any in-house or part-time CMO is continuously changing in order to adapt to emerging marketing technologies. The days of simply increasing top-line growth attributed to marketing activities are not enough anymore.
Now brands are looking at how a fractional CMO can help them leverage marketing technologies in order to reduce their customer churn rate by delighting customers with persona-driven brand content, marketing content, and cost promotions, all in a strategic manner to continue to earn customer loyalty and extend lifetime customer value.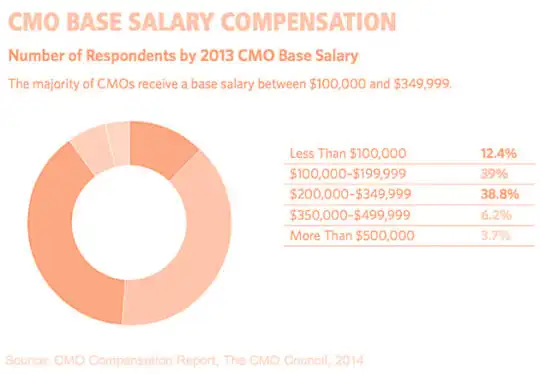 This is due to changes related to digital marketing and purchasing practices, as well as to the study and targeting techniques of corporate customers. The role of the CMO as a service is to lead the overall marketing of an organization.
He or she is also responsible for redirecting from market research to advertising strategy through the development orientation of a company's offering, customer targeting, and branding. The video below from Deloitte is an excellent example of how the role of a modern CMO has changed in the past few years as internal culture shifts take place across many B2B industries.
The modern CMO is confronted with a complete evolution of his or her business and marketing analysis. That's why a fractional CMO can help provide an objective perspective into the effectiveness of your client engagement efforts in support of improving customer satisfaction and loyalty.
In most cases, the outsourced CMO's responsibilities comprise a strategic management process that involves structural changes of the company in fundamental aspects. These can be culture, procedures, systems, controls, and technology. The objective is to obtain better results, concentrating all the efforts and energy of the company on the main activity.
Objectives of Fractional CMO
When you outsource an experienced CMO, you want to ensure that they are experienced, agile, and goal-oriented. You can read more below about what to look out for, but the right CMO for your business will understand the following objectives:
Management and coordination of the marketing team, bringing together product managers, digital marketers, and media planners
The development of marketing analysis to refine positioning and messaging
The identification of new inbound marketing and lead generation opportunities
The construction of the brand image, storytelling, and price (in coordination with the sales and communication department)
Advice on appropriate marketing technologies and software
Provide strategic direction to increase marketing-qualified leads
Optimization of attribution modeling to better track performance
---
13 Reasons to Hire an Outsourced CMO
Now that you understand the objectives of outsourced CMO services, let's explore the reasons and benefits of hiring one to help you reach your marketing ROI goals.
1. Free Up Cash Flow
When you outsource marketing strategy and planning, you get what you pay for. The amount of increased profitability compared to another employee in the payroll is totally encouraging when deciding whether to outsource or not; after all, when you hire someone, there are many expenses that your company is forced to pay.
But when you hire an outsourced CMO services, you know that the money you're spending is for an entity that is effective and experienced at the task it's performing and can better help you achieve your marketing goals.
Leveraging a fractional CMO vs. an in-house CMO, your company also saves your employees time in which they can do their own jobs, furthering the overall cost-effectiveness of your business, because, as you know, time is money.
"Throughout the past two Gartner CMO Spend Surveys, budgets in North America and the U.K. have been hovering at just over 11% of company revenue. In fact, when you look back across the previous five CMO Spend Surveys, the mean average budget is anchored at 11%. - Ewan McIntyre, VP Analyst, Gartner
When outsourcing, you are paying for results, and that is usually the only criteria. Having in-house employees is also about the results, but you are essentially paying people for the time they spend working at your office. This not only costs salaries, but has some not so visible expenses such as equipment, office space, and similar.
When partnering with an outsourced CMO, you don't worry about any of that, as long as the job is finished, everything is OK. Even if you pay your CMO outsourced by the hour, this is again goal-oriented, as he/she will never be paid to do nothing, unlike some in-house employees.
2. Experience
Outsourcing is very advantageous in some specific situations. When, for example, the service demanded requires competence that isn't part of the scope of the company's activities, hiring in-house is possibly the worst option. In that case, the best option is to find an external expert who has proven experience and can guarantee a high success rate in achieving those results you are after.
The marketing departments of many small or mid-sized businesses, often experience a lack of strategy within their brand marketing plans. A fractional CMO for startups often has dozens of years of experience with strategic and tactical execution. They've gone through challenges in several different industries and can offer a unique set of skills that most likely do not already exist within your enterprise.
Additionally, an experienced CMO has connections with other influential industry professionals and can bring their talent and information to the table as well. With the expertise of an outsourced CMO, you can launch your marketing initiatives quicker and smarter. When initiatives are started from outside the office, they are more likely to get up and running at a faster rate, which ultimately means you'll reach your goals faster too.
3. Increase In Company Productivity
Hiring is one of the many tasks that you have to solve. So if you have a fractional CMO working on something for you, then your attention can be redoubled to the main focus of your business: what is most essential and which only you and your employees can solve.
With more time for the jobs they were hired to do, your employees can increase their own productivity. And more productivity, of course, leads to more profits.
Particularly with SaaS companies, the holy grail is minimizing customer churn through effective client engagement efforts. While this is top of mind in any SaaS marketing strategy, most SaaS platform executives still go hardcore on lead generation, then ultimately lose those customers. That is not only a waste of your lead generation budget but a significant drag on your overarching marketing ROI.
The CMO is, therefore, at the heart of innovation in the development and monitoring of the connected shopping culture. But, at the same time, because he is not one of your employees, you are not worrying about organizing and optimizing his workday, as long as he brings in the results.
4. Fresh Set of Eyes and Expertise
Do you need an outside opinion? By definition, a part-time CMO is an outsider with a fresh perspective on how to grow assets, find and implement strategic partnerships, develop operational efficiencies, and mentor junior marketing people.
A part-time or fractional CMO should be able to lead your firm in rebranding, repositioning, or refashioning. What's more, a project-based contract worker is less likely to have the skills, or to provide strategic big-picture ideas, than a more experienced fractional CMO.
If your company has a marketing team that lacks expertise, you definitely need a part-time CMO to drive the narrative of strategic planning needed to drive profitable customer acquisitions and activations.
Your current CMO as a service is concerned with keeping his or her job and won't seek to replace the existing marketing team members. Regardless of whether your company chooses to partner with a B2B marketing agency or hire a well-respected part-time CMO, either is going to help increase marketing ROI by optimizing your company's existing marketing programs, marketing technologies, sales enablement, and inbound marketing approach.
Your employees will have a mentor and leader, helping them quickly sharpen their skills and become more valuable assets. If your company doesn't have any dedicated marketing staff, your need for a part-time CMO is even greater. A business can only build itself so much with industry expertise and a great product.
Eventually, somebody needs to provide the leadership necessary to get strategic about marketing. Part-time CMOs can do this without changing the internal hierarchy your business thrives on.
5. Service Quality and Scope
Most outsourced CMO services offered are usually performed by professionals specializing in the area in which they will act for you, so the quality is greater. In some cases, companies will also turn to a local marketing agency to serve as their outsourced CMO when it comes to strategy and positioning.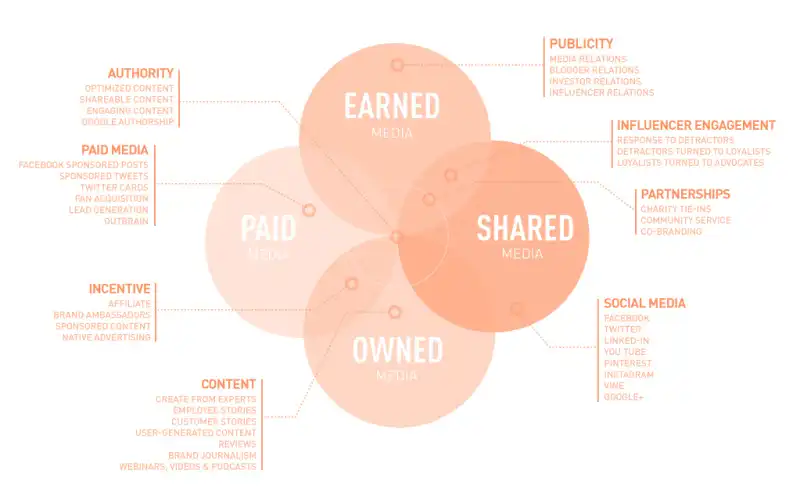 When it comes to executing the marketing playbook, these fractional CMOs will ramp up specialized marketing professionals and vendors for less than the cost of one full-time employee in your marketing department.
Hiring someone who is within your "niche" is much better than hiring someone who is a Jack of all trades, but doesn't master anything that you can use in your day-to-day, and you only hired him because he was a local, and available to start working immediately at your office.
In fact, when you outsource, the chances are you are not going to work with a single person. Any serious CMO will have a whole support team looking for them. That is totally different than hiring in-house. Even if you steal a CMO veteran from one of your competitors, the supporting staff will probably stay there, which means you won't get the most optimal results.
Sure, you can hire more staff too, but that will mean more salaries, benefits, health insurance, and all the other costs. That makes hiring an in-house CMO problematic for a small and medium-sized business that just doesn't have the funds to make those kinds of risks.
6. Better Time Management
Because the marketing professional has the experience and does this all day long, every day, the service that he or she provides your company ends up being realized in less time than your company could achieve it. This is another positive benefit of outsourcing your marketing strategy to a fractional CMO.
An effective combination of quality and speed is the desire of many B2B companies looking to increase or decrease marketing expenses and simultaneously improve your marketing ROI.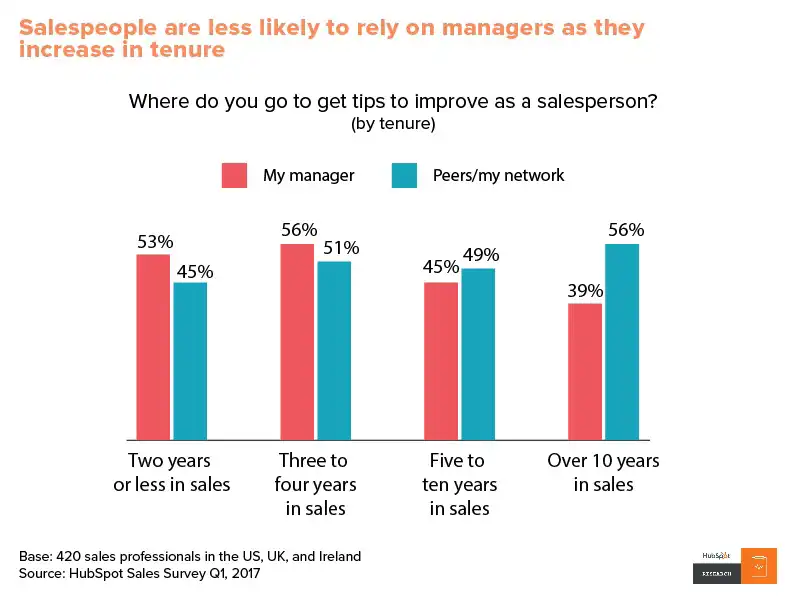 So not only are your employees being more productive, but the CMO's productivity complements your company's productivity. Thus, more productivity plus more productivity equals more profits.
In fact, because you are hiring a professional, you can expect to see improvements and results almost immediately, from day one. This is something impossible to accomplish in-house, as the person needs to transition through training and the adjustment period, which will leave money on the table.
7. Scaling Revenue Quicker
With lower cost, higher quality, lower time, an increased focus on the company's bottom line, the last advantage in this list couldn't be anything other than growing your business.
It is simple and clear: The path to predictable revenue growth comes when you put into practice so many features that accelerate the productivity of your company. And when your company is firing on all cylinders in terms of productivity, revenues will scale up optimally.
You are not wasting time and resources managing something you are not an expert in. Instead, you hire the expert, whose only goal is to produce results, and you take care of what you do best, and that is growing your own business.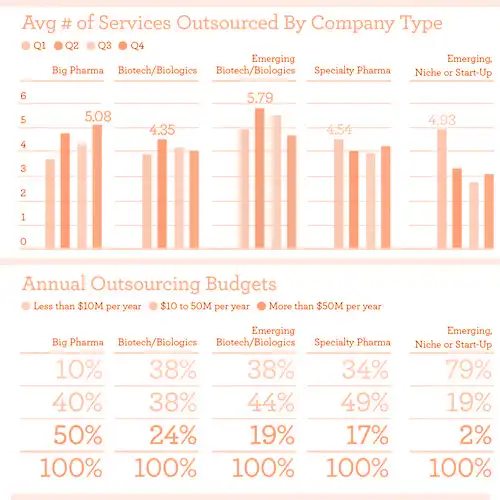 Also, while it is good to stay positive, sometimes unpredictable things happen, and it is important to remain agile. It is much easier to cancel a contract with an outsourced agency than it is to fire employees only because you are having a bad month.
Outsourcing CMO level strategy allows your company to scale both up and down, depending on the situation. In CMO outsourcing, there are no hard feelings, as everything is strictly goals oriented.
8. Goal Oriented
You are outsourcing to get the job done, and that's it. Every agency already has an established process, and once you get familiar with it, you will know precisely what you can expect.
They can probably send you their case studies, which show businesses similar to yours, and the exact measures the agency took to achieve growth. This removes much of the uncertainty and allows you to relax and let professionals do the work while you focus on your own.
9. Access To Smarter Tools
Salaries are not the only thing you need to worry about when hiring in-house. Nowadays, to perform the job well, your employees need to use sophisticated tools that require you to pay hefty monthly licenses. These costs will add up, and plus, you need to get used to using new apps in your already established system, which creates even more costs.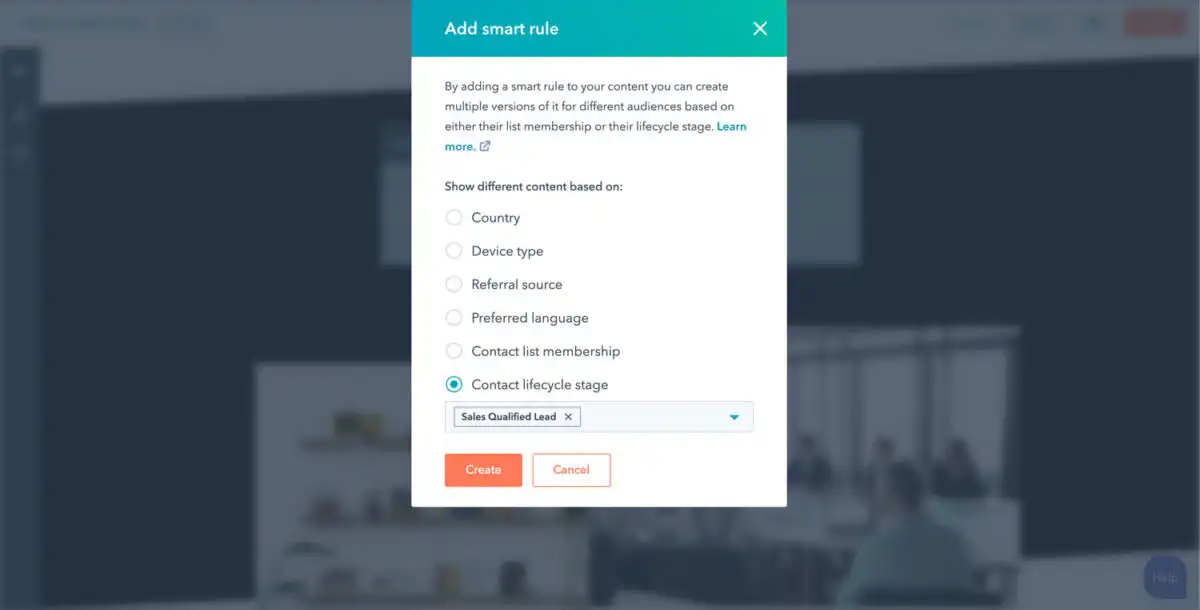 When outsourcing, you are not only paying for human resources, but also for the tools. Better brand marketing agencies will tell you which tools they use transparently, which shows their professionalism, and also shows they are serious about their business, as they invest heavily into the apps they use. So, by outsourcing, you not only get access to the best personnel, but also the latest tools, which will guarantee results.
10. Access To Vetted Marketers
Digital marketing agencies also work with freelancers that can get the job done, even if it wasn't within the scope of the original contract. They already have the experience, and will know exactly who to contact, which will minimize the amount of time spent interviewing.
Of course, if you don't want this, you can notify your digital marketing agency that they need to let you know if they hire outside help. But, in most cases, this is a significant benefit, as it will get the job done even quicker, with less cost.
11. Consistent Messaging & Positioning
Today, it is becoming increasingly difficult to remain current on all marketing channels. Some people prefer contacting you via social media, others like email, and old-school customers always call you on the phone, or even visit you in person. This is hard to manage, and especially if you have limited in-house capacities.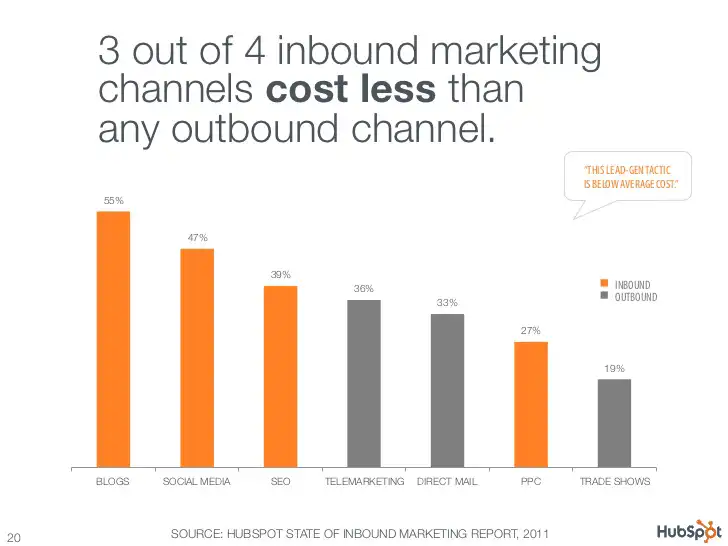 Outsourcing this work to a CMO will ensure all the customers are satisfied, no matter how they choose to contact you. Plus, you will grow your social media audience with new content that speaks in your brand voice, which will raise brand marketing awareness and help bring in more customers in the long run.
12. Priceless Marketing Wisdom
Hiring a part-time CMO increases the profitability of your company's marketing programs immediately by eliminating costs and liabilities associated with hiring and managing multiple employees and gaining C-level wisdom with trusted vendor resources to handle the day-to-day tactical marketing execution.
A part-time CMO can guide the development of a big-picture marketing strategy and plan, which can then be handed over to the marketing management team for implementation, which is why local marketing agencies are best suited to operate as your companies fractional CMO services.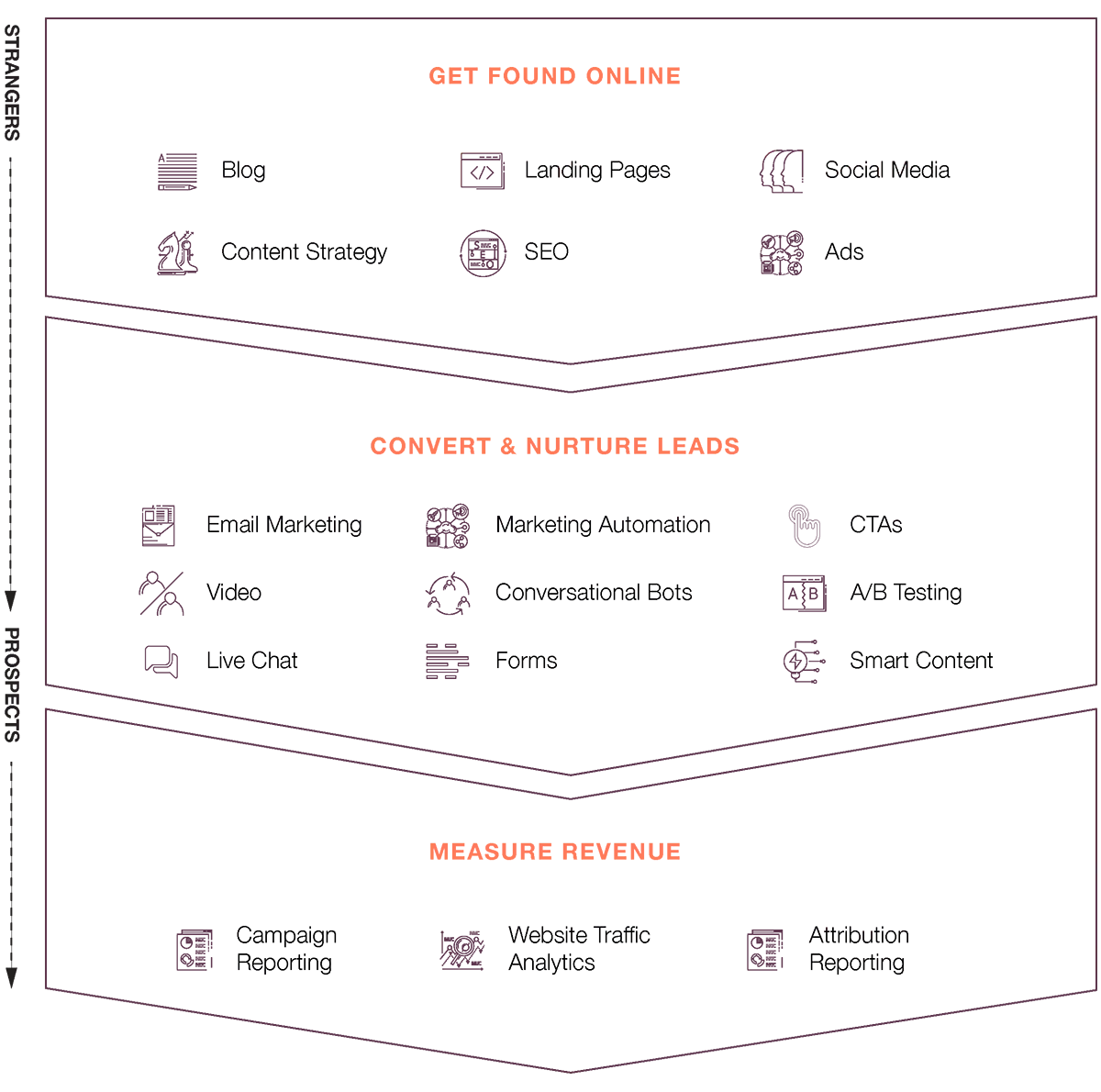 Beyond serving as a part-time addition to the C-suite, a qualified marketing agency is primed to serve as your company's temporary CMO and company will usually offer other complementary services to its clients, such as functioning as a full-time interim executive during the search for a permanent CMO; advising the CEO on marketing programs, marketing technologies.
Additionally, an objective perspective into untapped opportunities; managing strategic marketing initiatives; conducting strategy workshops; coaching/mentoring lower-level marketing staffers; and conducting marketing audits.
13. Agile Approach
Vendors will not often live and breathe your company's brand messaging and positioning like an in-house staff. It's important to know that, in many cases, outsourcing executive roles into fractional engagements end up being a more agile approach. It gives the company the agility to pivot if things do not work out without being constrained to employee labor laws, paying vacation time, paying sick time, paying for healthcare benefits, among other constraints. You avoid all of that by outsourcing.
More and more companies are hiring a fractional CMO to free up cash flow along with bolstering their virtual Rolodex of trusted service providers for everything ranging from Web design to public relations.
Finding the Right Outsourced CMO
Now that you understand the advantages of hiring an outsourced or fractional CMO, let's discuss how to go about finding the right one. Before you give them the key to the castle, you want to be sure that you're working with the best partner for your business.
Technology may make it much easier these days to find dependable, capable fractional executives, you want to take your time with the selection process. A good place to start is within your own network. Ask for referrals from other business owners, your colleagues, your accountant, lawyer or banker. Utilize online networks such as Linkedin or Twitter to expand your personal networks and request recommendations.
If you are unable to acquire a decent recommendation from someone you know, you can try other options. Try placing ads on a work-at-home website. You could also try submitting requests for proposals to professional trade organizations. While local Chambers of Commerce are typically unable to recommend one outsource provider over another, professional association or trade groups are able to do so and can often refer you to the right partner for your business's needs.
Additionally, there are a number of online services that act as virtual marketplaces to connect contractors, fractional executives, or other outsource providers with business owners. These include oDesk, BidModo, and eLance and they are all excellent resources for finding the right working relationships.
Once you have found a few promising candidates that might be a good fit as a fractional CMO, you want to make sure they have the right qualifications that your company will require. You want to be able to distinguish between the experts and the specialists.
How to Separate Experts from Specialists
While this all sounds wonderful, the reality is that it is very hard to judge the expertise based on websites and landing pages alone. Unfortunately, today anyone can write a convincing title next to their name and exaggerate on their resume, which takes time and effort to check. It's easy to be fooled by misrepresentation.
Sure, some people are famous for their work and could be considered 'celebrities' within the CMO field. However, the chances are you are in need of an expert to outsource in order to save some money, which means you don't have the funds to hire niche marketing experts at that level. So how can you tell who is going to be worth your resources?
Niche Certificates
Choosing a partner that has proof that tells they really do know business is one of the most obvious ways to tell if someone is a real expert or not. College degrees are great, but today, there are various certifications a person, or an agency can have.
For instance, you your company uses HubSpot, then your potential fractional CMO should ideally be HubSpot Certified relating to strategy, methodologies and marketing best practices, which is one of the best indicators that they know how to best help your company leverage HubSpot to more effectively scale lead generation, customer acquisition and client engagement.
Previous Clients
Looking at the previous client page will tell you a lot about the professionalism of the digital marketing agency you are considering. If you see some famous logos on the list, you can guarantee that the fractional CMO knows their niche trade. Feel free to double-check if the information is right, but in most cases, agencies won't risk stating multinational companies as their clients, as they can risk huge fees.
Case Studies
One of the best ways to see how an agency does business is by looking through their case studies. There, you will find what was done, step by step, for a previous client that helped them achieve their goals. This will help you determine if something similar is possible for your business too.
Case studies will also give you an idea of what to expect, and you can even use the numbers as benchmarks in negotiating, demanding to get something similar. Of course, there is no copy and paste in marketing, but through the right strategy, it is possible to replicate success other companies had, and grow your own.
Tools Used
Feel free to ask the representatives what tools the digital marketing agency is using. If they send you a list of premium, ultra-expensive tools, you will know they are serious. Not only that it will tell you they take their trade seriously, but it will also mean you will get better results as they will use those tools to boost your own success.
Outsourced CMO Advice
Keep in mind that while a part-time CMO is not a sales rep, they do hold a number over their head, with regards to having a particular revenue impact to deliver profitable marketing ROI. They are also in charge of defining the marketing strategy of the company. He or she thoroughly analyzes sales and marketing operations to find pockets that need further alignment between your sales, marketing, and customer support departments.
While the best fractional CMO companies may wear many hats within a set amount of hours per week, their primary role surrounds creating a strong inbound marketing strategy, the right brand messaging, proper SEO positioning, developing buyer personas, and tracking and reporting purchasing behavior. The right CMO will know what is going to work to drive the narrative of all tactical execution of marketing components.
These days a fractional CMO needs to add more value than strategy, some even are able to roll up their sleeves and bust out some tactical execution as well for not just lead generation, but also for client engagement.
Working with the right outsourced CMO services is paramount in the digital transformation of enterprises. The outsourced CMO creates the overarching marketing strategy and oversees external marketing team members who are performing the tactical execution mapped out by the veteran outsourced CMO.
Making It Work
When you have found the right fractional CMO for your business, your work isn't quite finished yet. Even after you have interviewed them and have checked their references, you'll want to put in the extra effort to draft up a specific contract or service level agreement (SLA) that outlines what you are expecting of their performance. It can include incentives, time frames, and what is most important to you to reach your marketing ROI goals.
Communication is key to making the relationship work. It's important to communicate your expectations and goals clearly. Never assume that even the most experienced CMOs will know what you're thinking right off the bat. And remember that there will be a learning curve as the fractional CMO becomes familiar with your business, brand messaging, and existing marketing initiatives.
Once you've communicated your expectations, goals and get off to the right start with your fractional CMO, it's time to step back, relinquish control, and allow them to do their job. It's important to have a measure of trust and not micromanage. If you spend too much time analyzing their every move, it will not only be uncomfortable for them but also a waste of time and effort spent to outsource in the first place. The point is to save money, time and management attention.
For many business owners, it is difficult to take a step back and allow someone else to take the reins. However, it is important to let an outsourced provider or fractional executive do their job to give them the space to grow with your company and allow yourself the freedom to focus on the areas that need your attention.
The following are other tips that can help you get the most out of your working relationship when working with an outsourced CMO.
Discuss Risk Tolerance Right Away
Hiring a fractional CMO allows you to take risks to stand out amongst your competitors, break metric ceilings and encourage customer loyalty. However, it could also negatively impact your brand. Due to the fact that every business's risk tolerance varies, it is important to have this conversation with a fractional CMO as early as possible.
When discussing risk tolerance, the key is to make the conversation concrete by relating it back to specific campaigns. Use examples of what your company would and would not do.
Make Sure Your Internal Marketers Get Face Time
It is critical to the success of your marketing campaigns that the team members of your marketing department get face time with the CMO. Although it isn't necessary or realistic for the outsourced CMO to be present for every internal meeting, he or she should attend some of the meetings to ensure that all moving parts and people on the marketing side are all on the same page. After all, face-to-face communication is proven to be much more effective.
Have the Renewal Conversation Early On
Outsourced CMOs are rarely involved in day-to-day marketing operations and typically work on campaigns and branding a quarter in advance due to the fact that their role is primarily that of strategic planning. Because companies tend to go off of six-month to one-year contracts, the CMO can often become a sitting duck towards the end of their contract period.
For this reason, it is important for executives and business owners to have a vision beyond the marketing campaign or contract period. This means having an early conversation about your marketing goals that go past launching a new product or attracting a new market and discuss what your plans are for further down the line.
In Conclusion
While the C-suite may be the last place you would think to look for outsourcing opportunities, it can be an incredibly beneficial strategy that is cost-efficient and more effective towards achieving your ROI goals. As long as you make sure that your external CMO and your marketing team are aligned from the beginning, you can make strides towards accelerating the growth of your business.