First, let's frame the conversation by distinguishing the difference between inbound marketing and SEO. Inbound marketing focuses on converting traffic into leads or buyers by offering the right content or experience, while SEO focuses on attracting more traffic by improving your website's ranking. What are the best SEO tips to increase ranking? How do you use SEO tool on HubSpot? These are explained well in this article.
While inbound marketing and SEO go together like peanut butter and jelly, this article outlines the differences and how they work together.
82% report the effectiveness of SEO is on the rise and 42% state effectiveness is increasing significantly
This article gives you actionable insights into how to improve hubspot and leverage SEO tools within HubSpot leverage the paradigm shift away from old school thinking of keyword research towards HubSpot's topic cluster tools, which are explained in the awesome video below.
You invest a lot of time and energy creating unique content for your Hubspot hosted website. That effort will not do much to grow your business if no one reads it. Even the best content will go unnoticed if you don't pay attention to Search Engine Optimization (SEO).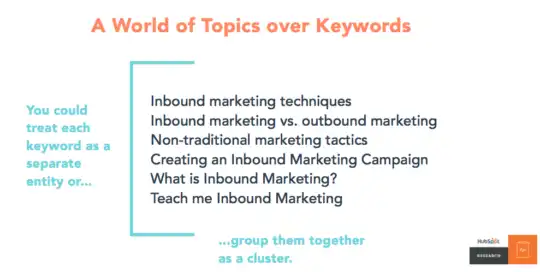 Before you click that button and post that latest blog, take just a few minutes to optimize your content for actionable SEO tips. Some quick steps may get your page ranked significantly higher in search engine results, which means more traffic and more business. How to improve hubspot?
Here are some of the top ways to improve SEO on your Hubspot hosted website.
1. Use Header Tags Correctly
On the web, header tags are essential for far more than the layout of your content. Search engines use those tags to understand your content and determine how relevant it is. HubSpot makes it very easy to optimize pages and posts align with SEO best practices to ensure your content is fully optimizes for search engines.
Your blog title should always be an H1 header. Even if you like the style of your H1 header, don't use it to label section headings. Instead, use H2 and H3 tags throughout your content to label sections.
The average first-page result on Google contains 1,890 words
This will visually help to improve the readability of your content. Additionally, this will also help your readers to visually distinguish between topic sections of your blog posts, which is valuable when your blog posts are over 1,000 words long.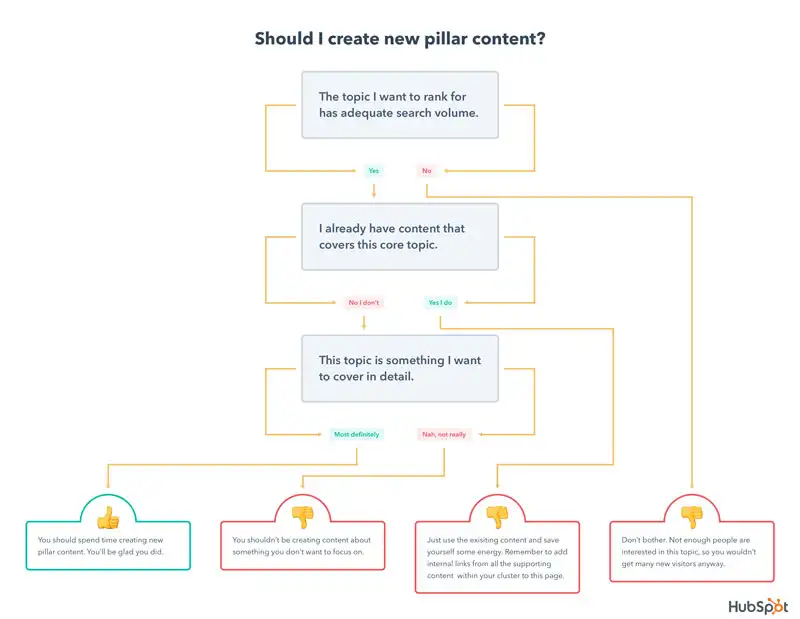 2. Make Your Images Searchable
Search engines currently ignore actual photos and graphics in your content, but that doesn't mean you can't leverage your images to improve SEO. Search engines do pay attention to file names, captions, and alt text tags. Be sure to give your image a descriptive file name and, if appropriate, a caption and make sure both are related to your content's keyword.
The alt tag is also essential as it is read by crawlers and makes your site more accessible to users of screen readers. These days B2B marketers are more inclined to leverage voice-based search for images relevant to what they are looking for.
3. Always Include a Meta Description
When you do show up in search engine results, you want to do everything you can to get potential readers to click through. The text they will see under your result is determined by the meta description of your web page or blog post. Often times, experimenting with changes to your meta description can not only increase your rankings a few spots, but more importantly improve your click through rates.
Write a concise summary of your page or blog post. Be sure it includes your targeting keywords and write in a way that will cause readers to want to read more. With the rise of voice search, this is even more vital.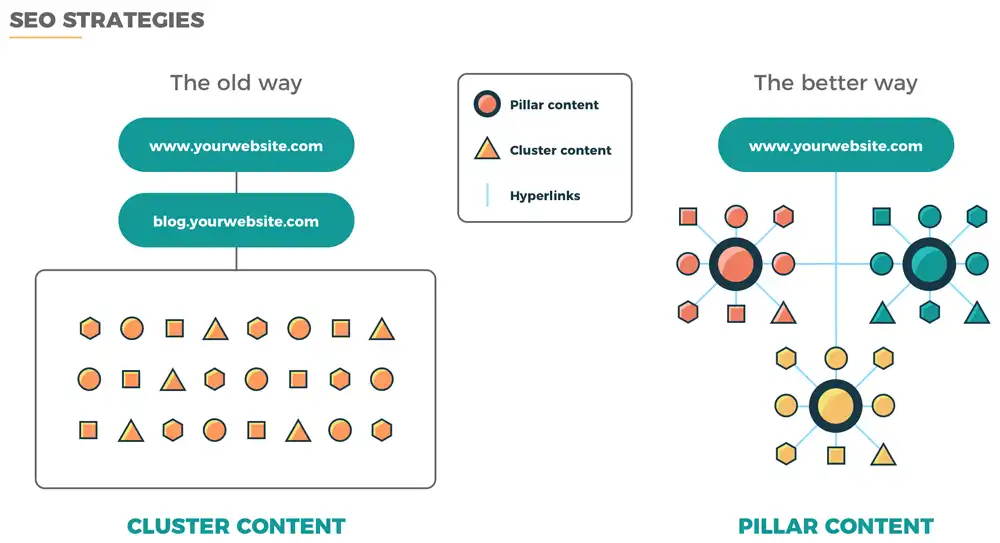 4. Include Internal and Outbound Links
While you may already be aware that links in your blog posts are beneficial, the approach towards external links can determine the degree of effectiveness. Search engines collect a lot of data from the links on your pages when determining page ranking.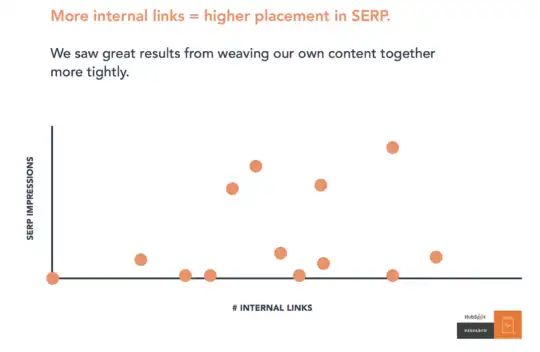 Internal links to pertinent content help search engines understand what your page or post is about and even help them see a broader picture of how your site is laid out. These links have the added benefit of helping people find other valuable content on your website
High-quality content and link building are the two most important signals used by Google to rank your website for search.
Given on-page SEO only gets you so far in organic rankings, external link building is essential as well. They help search engines better evaluate your content and how it relates to your content niche.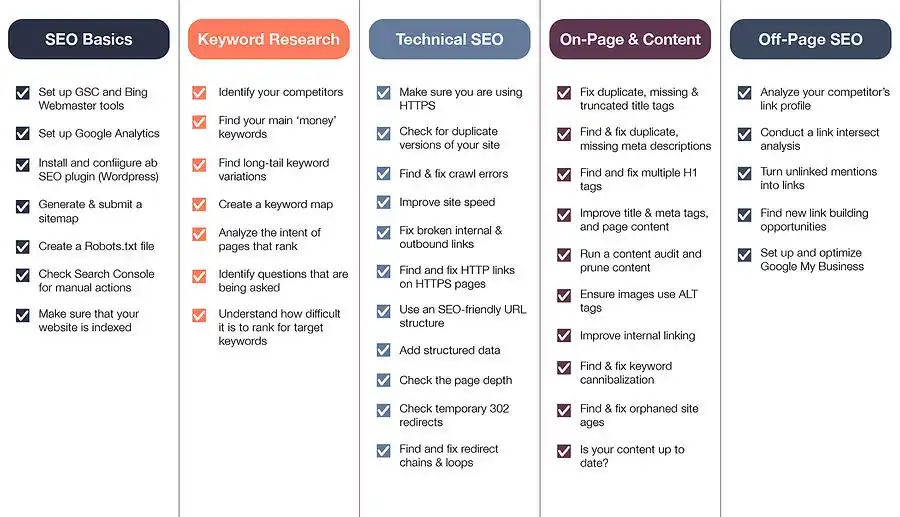 5. Enable Accelerated Mobile Pages
Fist, we want to clarify a common myth about page load speed and rankings. Slow page load speed will hurt your changes of ranking higher, but minor upticks in page speed will continue to improve both your load time and search engine rankings.
Google AMP, or Accelerated Mobile Pages provide an alternate format of your web pages that loads much faster on mobile devices by disabling some features and/or styling of the page.
The vital importance relates to your user experience. The more your content is easy to access and read on mobile pages, the more likely users will stay on your website. In short, faster load speeds will improve engagement, thus reducing your bounce rate and will also improve your mobile ranking.
Since site load speed is becoming an important factor in search rankings, enabling this feature has the potential to impact your results. AMP pages also make your site more effective and helpful to mobile users who want nearly instant page loads.
The good news is that Hubspot allows you to activate AMP for your entire site or on a page-by-page basis.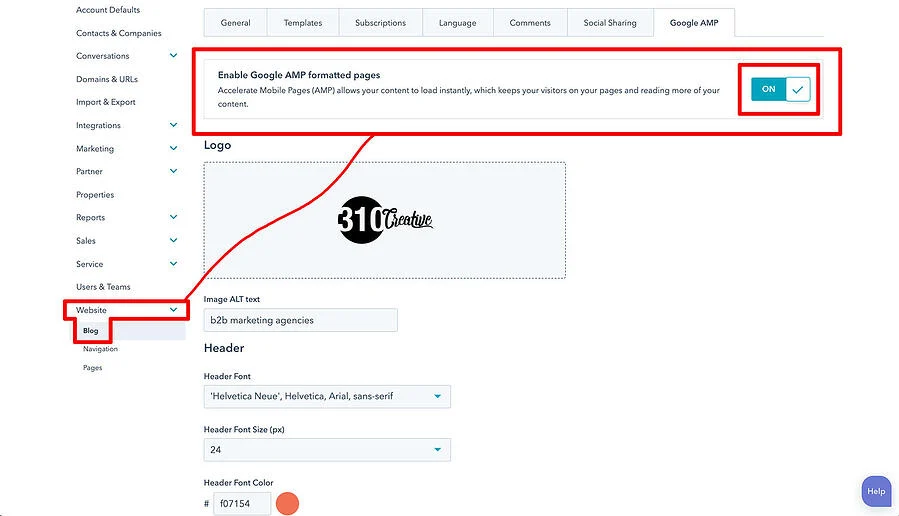 6. Use Google Search Console
One of the most convenient features of Hubspot is the Google Search Console integration. The search console enables you to view extensive data on how your pages are ranking on different search terms, how many people are seeing your page listed, and what percentage of impressions convert to click-throughs.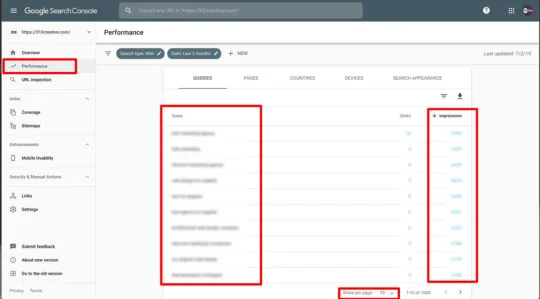 This insightful data allows you to create content that will rank higher and grow organic traffic. It also helps you choose the targeting keywords that will gain the most traction.
7. Properly Label Duplicate Content
There are numerous reasons to have the same content in more than one place on your website. However, search engines can penalize sites that do this too often as it has been used to game search engine rankings.
Most shady SEO characters will engage in content spinning, but these days Google is smart enough to know when a blog posts has used syntax spinning. By far, the best tool to see if other sites stole your content is CopyScape, which will quickly detect duplicate content and check if your text is original.
This is also valuable if you have in-house content editor or content creators to ensure they did not decide to get lazy and grab a few sentences from your competitors website.
Using canonical URLs, you can show search engines which version of the content is preferred. Hubspot is automatically configured to help with this process and allows you to adjust the setting for each page or post.
Take Aways
Again, SEO will increase your rankings, but SEO will not nurture leads down into the bottom of your sales funnel. What works a few years ago to get you SEO results does not work today to stay on page one of Google search.
Once you adapt your SEO strategy approach away from keywords and towards topic clusters inside HubSpot, you can start truly tying your marketing to dollars.
The tactics that used to work are much less effective after Google rank brain algorithm was fully deployed in 2018.
Google's Gary Illyes Explains how RankBrain works which gives more weight to how a user interacts with your pages within Google's search results versus how a user interacts with your content.
Thanks to ever-changing search engine algorithms, and continuously improving strategies, SEO is ever changing. Fortunately, Hubspot is always innovating and adding features to HubSpot SEO tool, which has helped thousands of growth marketers make a paradigm shift away from keywords and towards topic clusters.
Remember the most critical factor in SEO will always be having current, relevant content. Creating and posting well-written pages and posts regularly will continue to be the most crucial factor in being discovered through search.
No doubt you can have team members churn out blog posts, but that will not magically get you to page one of Google search and the relationship between SEO and inbound becomes more integrated.
This is where inbound SEO agencies can save you hundreds of hours and leave SEO to the professionals. However, following these tips will make sure you are giving search engines all the clues and context they need to place your site in front of those looking for what you offer.
Below are some really effective and actionable techniques to grow your organic traffic and ranking higher within a few months.