This article is tailored to companies been looking for an effective way to improve their SEO strategy through local inbound marketing methodologies. What are the five steps to improve local SEO?
72% of people who conduct a local search will visit a store within 5 miles or less.
You probably already know what inbound marketing strategies are. But just in case you need a refresher, it simply means a collection of strategies and methodologies that attract high-quality visitors to your company's website and convert them into marketing-qualified leads through pertinent persona-driven content. Adding the term "local" just means that you're not focusing on the mass market but rather confining your email marketing efforts to the local population or the people within your community.
While the Internet gives companies the opportunity to reach leads and prospects from across the globe, most small and mid-size businesses rely on a customer base living within 5 miles of a local office. Effective online email marketing can drive thousands of visitors to your business website, but the investment is wasted if users are not likely customers.
This article will introduce you to how you can pair your B2B SEO strategy inbound marketing strategy can increase local SEO, developing your local audience, and boost sales.
Like it or not, the problem is that most companies try to save money and have staff watch videos on SEO and think that will generate SEO results. This is a costly mistake to task staff with executing off-page SEO internally instead of partnering with a B2B SEO agency who specializes in search engine optimization.
While many factors are at play that contribute to poor outcomes from having an employee doing SEO in-house, the poor outcomes primarily stem from that person would need to be an expert in 4-5 pillars of SEO, which will never be the case.
That person would need somehow need to have deep expertise in the following areas:
programming/coding to optimize page load speed and schema markups

Experience leverage HubSpot and Wordpress SEO tools to convert more traffic into leads

skilled copywriter for blog posts and guest posts

skilled at outreach for not only sharing existing content but also

outreach for securing placements of new guest blog posts
Let's face it, if you had an employee with all of these skill sets, you would have hired them as an SEO expert, which is not the case.
That's very simply why you are wasting money trying to do SEO in-house.
Localized SEO Approach
Content that resonates with pain points of buyer personas is a core pillar of profitable inbound marketing, but it's also a big factor in search engine optimization (SEO). Google, Bing, and other search engine business models rely on providing users with the most relevant and reliable search results. If you don't have time to do this yourself, which is understandable, working with the best inbound SEO agencies can greatly improve your organic search results.
Therefore, they've made use of machine learning, developing algorithms that can assess your content, evaluate user intent and user experience, and determine the ultimate value proposition to measure your effectiveness. In the simplest terms, search engines are working hard to understand the intent behind a user's search and give the user the results he or she wants to read.
While traditional SEO practices aren't going away, creating unique and valuable content has added an extra layer. This specifically relates to local SEO, because you're trying to attract qualified traffic to your website.
If done correctly, the context of the content will be valuable and locally relevant, it will attract clicks from local search users, it will receive links from other locally relevant websites, and it will gain shared resources from local users. Therefore, the content writers of your local SEO should share these goals.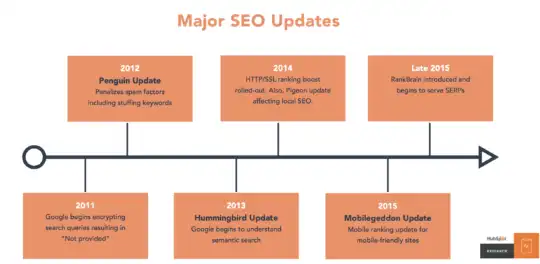 1. Encourage More Reviews
Positive comments and reviews are a determining factor in classifications of local packages. The more positive comments you have for your business, the more confidence your business will receive. To persuade your clients to leave positive comments, follow these suggestions:
Provide incentives for your clients to leave comments. You can offer reward points, gift cards, and immediate discounts to encourage positive feedback. However, do not suggest a gift in exchange for a positive review. Rather, request a review and then offer the gift.

Respond to your existing reviews. If the review is positive, thank the client for leaving it. If the review is negative, respond to the customer in a positive manner and take quick steps to resolve the issue.

Improve your customer service. Above all, the customer's problem must be solved quickly

Ask your new customers to leave a review every time they visit your store.

Ask for a review when the customers are extremely happy with your service.

Create a page on your website that provides easy instructions for customers to leave reviews

There is no better way to ask for a review than in person or over the phone.

2. Leverage All Local Directories
Granted directory links have a much lower value than contextual links in guess posts, they can still have a mild impact on your organic search visibility. This is even more true after Google's Core update was rolled out in May 2022.
It isn't enough to get your business listed only on Google My Business or on google search queries. There are several other local web directories that are highly valued by both users and search engines. Yelp is one of the most trafficked sites that send many potential customers to you each month.
There are several strategies to position yourself as high quality on Yelp that you must implement in order to show your listing at the top. Here are the main local directories to which you should definitely go in order to boost your local SEO strategy:
Bing Places

Facebook

LinkedIn

Yellow Pages

Yelp

Local

Whitepages

Superpages

Citysearch

Patch

MerchantCircle

BBB

Angie's List

AreaConnect

Foursquare

Kudzu

Chamber of Commerce
It's always recommended to claim your local directory listing, have a complete commercial profile, and verify your listing properly in order to obtain the maximum benefit.
3. Target Audience Through Social Networks
The use of social networks to create local SEO strategy brand awareness is essential if you want to have an advantage over your local competitors.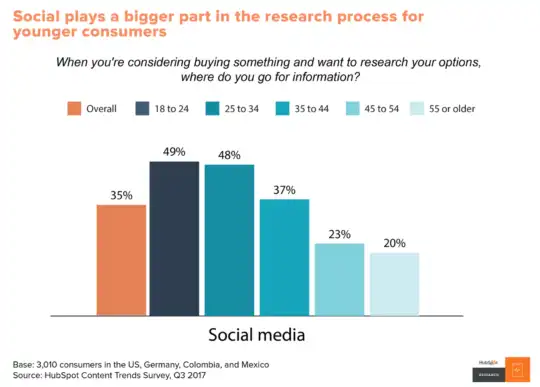 Follow these guidelines in order to make sure your social media business pages are optimized for local SEO:
Build a solid presence across all major social networking channels.

Request a profile for your business on every major social networking platform.

Create a robust social media strategy.

Post photos in your Google My Business profile.

Monitor conversations in social networks. Respond to negative comments.

Maintain a social media content calendar and post content on a regular basis.

Enable reviews on your Facebook business page and ask your existing customers to post reviews and ratings.

Share user-generated content on your social media pages.




4. Map Citations
Citations are full or partial references on the Web to your name, address, telephone number, or website. The companies with the highest number of local map citations tend to rank higher in SERPs than companies with fewer citations. Local citations are also important to validate that a company is part of a community. There are two ways to do citations:

Manual citations: Manual citations require time and effort, but ultimately, you have more control over your business lists.
Automatic citations: Automatic citations can help you save time and effort. The main drawback of automatic citations is that not all

products or services

are of the same quality and you have less control over your business lists.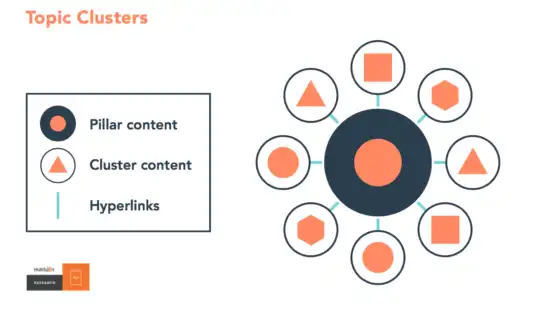 Inbound SEO Takeaways
Ultimately, your local SEO and local inbound marketing work best when they work together. Effective local SEO requires content, map citations, persistence, and patience.
Therefore, your local SEO strategy won't be effective if your content is not relevant to local users, which is where working with a B2B SEO agency will frankly save your time and money.