The healthcare industry is often a late adopter of innovative trends in healthcare marketing, even in a post COVID environment.
Learn actionable insights for optimizing your b2b healthcare marketing tools strategy using inbound marketing methodologies to grow your healthcare services or medical practice in 2023. Learn how HubSpot for healthcare can transform your b2b healthcare marketing strategy in 2023 and beyond. What is healthcare marketing strategy?
If your company is thinking about using HubSpot for healthcare inbound marketing methodologies, you may still be on the fence regarding the effectiveness compared to traditional outbound marketing tactics. Agile healthcare companies who do not already understand the power of inbound marketing are starting to take notice in an effort to refine not only patient acquisition and retention but also ongoing proactive patient engagement.
Patients who booked healthcare appointments ran 3x more searches than those who didn't. The healthcare consumer journey often involves extensive research — consumers evaluate numerous providers before taking action (source: Google.)
This is entirely understandable, as patients want to double-check the healthcare company before committing. Not an easy decision to make, as it concerns health, but also finance, as treatment prices can quickly add up.
To educate your potential patients, you better act now, with a sound inbound marketing strategy. There is good reason to take notice since inbound marketing is enabling healthcare companies to bring on more high-quality talent. In this article, we are going to talk about how healthcare inbound marketing helps companies.
Consumers researching physical therapists, nursing homes, and optometrists are the most likely to use search engines. In most major healthcare verticals, over 60% of consumers run a search before scheduling an appointment (source: LSA).
How Inbound Marketing helps hospitals and healthcare practices
Traditional healthcare marketing strategies still play a role in getting the word out to prospective patients, especially when taking the age of the patients into consideration. Older people may have more issues than younger clientele, which is why they go to the doctor more often. But, older people are less technically-savvy, and channels of healthcare marketing don't affect them as much. In their case, the old school newspaper and TV commercial approach still works.
However, that does not mean you should neglect digital marketing. While it is true that most older people aren't as digitally inclined as most younger people, there are always exceptions. Plus, sons and daughters will often do research on behalf of their parents, to help them find information about private healthcare institutions.
One group of younger people frequent healthcare companies more often—athletes. HubSpot for doctors is a great way for medical offices to more effectively inbound market doctors acquire and retain more patients. Whether to prevent or treat injuries, enhance performance, or aid recovery, athletes are likely to ask around and Google for the best physical therapists and clinics.
On the other hand, if you were to look at companies who used traditional healthcare marketing alone or b2b physician marketing solution or both traditional and inbound marketing, you would see the one using both marketing strategies was able to attract more qualified leads. Even medical practices that only use medical inbound marketing to attract leads are seeing great results.
If you are not already leveraging inbound marketing for healthcare practices, here are some impactful reasons your hospital or medical practice should pay attention and consider moving forward with your own inbound oriented b2b healthcare marketing strategy in 2023.
1. Lead with the Right, Clear Message
The key to a solid inbound marketing strategy is developing perfect messaging for your brand and making sure that it is clearly demonstrated across all platforms. For medical practices, leading with empathy is the best place to start.
When selling to any customer in any industry, speaking to their emotions is a powerfully effective tool. This is especially true in the healthcare industry. It is important for a potential patient to feel like you know where they are coming from and how they feel.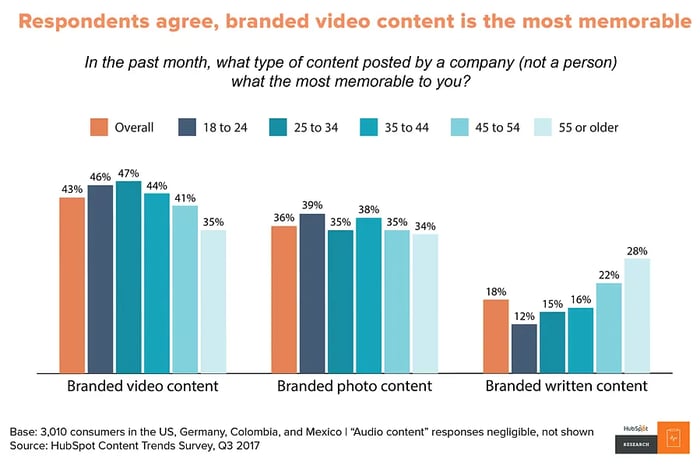 Developing your messaging centered around an empathetic tone that gives your ideal patient that sense that you truly hear them is essential. And this messaging must be represented throughout your content and understood within the first few seconds of a potential customer viewing your website, blog, etc.
2. Establish Your Business as an Industry Leaders
When you want to get the attention of potential patients and top talent, you need to healthcare inbound marketing establish yourself as an industry leader. The bottom line is patients trust medical practices that they are familiar with and who share the most useful information, and people who are the best in any line of work want to work for highly reputable organizations.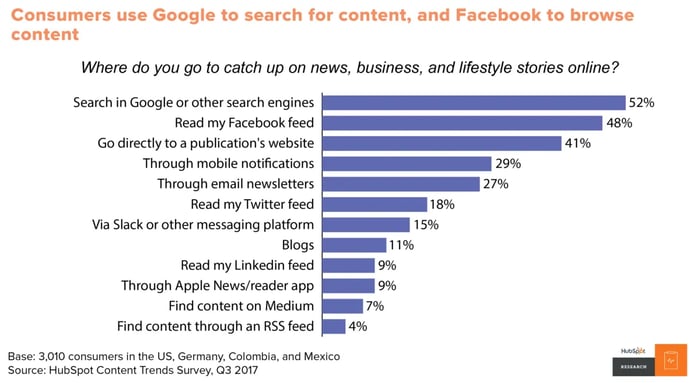 Even if you believe people already view your company as a top authority, you need to work hard to keep up your reputation. Whether you need to attract local or international medical talent, you need to position yourself in a way that potential candidates not only find your content but also respect and trust it.
Of course, you can't build your online reputation solely, while neglecting your healthcare workers. You need to have genuinely reputable working conditions combined with the right online presence to help qualified candidates who are looking to change jobs find you more easily.
As for the potential patients, deploying compelling content at each stage of the funnel is key. You need persona-driven blog posts, how-to guides, videos, checklists, and more that speak to pain points of potential patients. The more places your ideal candidates come across your relevant content, the more likely you are to speak to their pain points and more likely to generate more marketing qualified leads.
While it may sound distasteful to some to think of people in need and suffering from health issues as sales or a source of patient revenue, you are actually helping them. Make sure you provide real value and quality information in every single blog post, ebook, and checklist you create. People will be glad to read and watch your content as it will give them solid advice, but will also be more likely to call you if they do need a doctor's help.
medical Inbound marketing used in the healthcare industry puts your customer in the center of your healthcare business. Establishing yourself as an industry leader of thought helps you build loyalty and trust amongst your customer base. This has the ability to turn these loyal customers into champions for your brand who go on to spread the word and bring more business to you.
3. Content Marketing Strategy
Your content needs to speak to the reader as soon as they view the first sentence and needs to draw them in as it develops. When you are on top of breaking news and concerns in your industry, your content will perform well.
These days, medical technology companies are unique in terms of content they should produce because they want to attract both patients and potential candidates they want to hire.
As for the patient satisfaction, the advice is simple—produce the best possible content, sticking within the field of your services. For example, if you deal with sports injuries, educate your readers about that, in-depth, and in a conversational way that is also relatable. If you have the best knee surgeon on your roster, ask him or her to write an article about ACL tears. But not only that, provide information about prevention and about recovery as well.
As for the potential candidates, directly writing content for them isn't the best idea.
Instead, opt for writing relevant news within the industry that may concern healthcare professionals. Do that from an employee's perspective, providing insights and useful tips to address the situation. If you do this on a regular basis, the potential candidates will start following your social media pages as a trusted resource for useful info, and they will also start liking your company, which will make it much easier to hire them later.
4. Implement Conversational Marketing
Conversational marketing works for all industries, but it is particularly effective within the healthcare industry. When a potential patient has developed a health concern, they most likely seek comfort and reassurance that everything will be okay. Conversational marketing gives them access to an online messaging service for them to ask questions, get answers, and receive some guidance as to how they should move forward.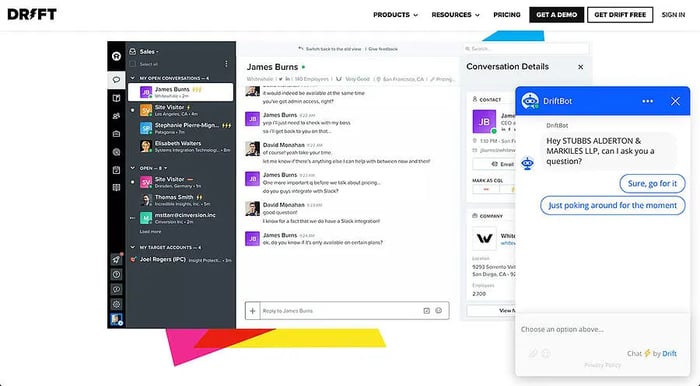 Live chats, virtual assistants and more are all great options to include on your website. There is no better time to connect with a potential patient than when they are already perusing your website and seeking help.
5. Go with a More Personalized Campaign
It goes without saying that health is personal to most people. Patients and what they are seeking range from general wellness and common colds to life-threatening diseases and emergencies. For this reason, your inbound strategy should be personalized.
A person's health is deeply connected to their emotions. Because everyone has different feelings towards their health, it's important to create different inbound campaigns that are personalized to the specific pain points of each unique group of leads.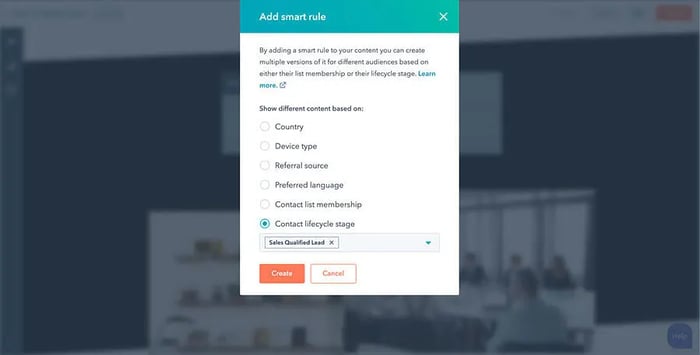 This is where understanding your target audience or audiences becomes a valuable resource. Implementing the right healthcare CRM or customer relationship management platform can provide comprehensive patient analytics and demographic information, including age, gender, location, and more. These key metrics and demographic details can help determine your ideal buyer personas and develop campaigns that will resonate with them.
6. Put Analytics First
One of the beautiful and valuable aspects of medical inbound marketing is the ability to track and manage your key performance metrics and other analytics. You are able to tweak and make data-based updates in real-time. Analytics should be the driving force behind every inbound marketing doctors campaign.
Amongst the most important analytics to regularly measure and track are brand awareness data, website and blog traffic, social media engagement, click-through rates, and conversion metrics. As mentioned above, the right CRM platform will give you a centralized location for all of this data and an easy and accessible way for your whole team to manage it.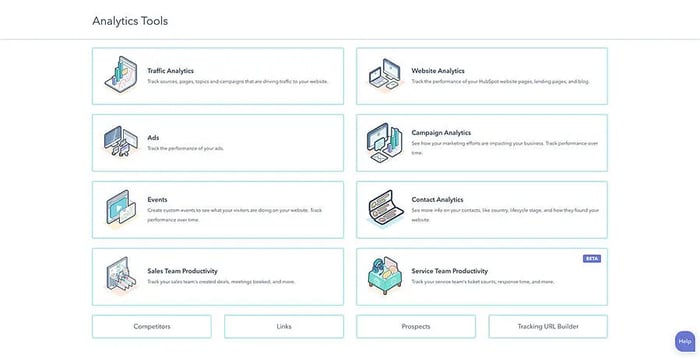 A factor to keep in mind for healthcare institutions is the regulations set by the HIPPA and those mandated by Google Analytics. There are certain personal metrics, or Personally Identifiable Information (PII), that are not allowed to be recorded for marketing use. It is crucial that healthcare companies avoid violation and follow these regulations.
7. Automate the Healthcare Hiring Process
The hiring process can be tricky for companies. HR is constantly looking for ways to make the process easier. Having an easy hiring process can help your company hire talent faster and get them to work faster. When your medical practice leverages inbound marketing, you are able to get more information about potential patients based on their unique sets of needs.
When you get more information about potential clients, you know more about potential candidates. When you know more about candidates, you can narrow down your applicant pool.
Inbound marketing for hospitals focuses on attracting potential candidates vs. buying their attention. When you are using medical inbound marketing, it helps companies target the right potential clients and bring on the best people for the position.
The more information companies have on candidates, the easier it is to decide on whether or not they are the right person for the position. And in the case of medical inbound marketing, you will get actionable information, and not only random data, which will enable you to act quickly on a lead.
---
Critical Tactical Approaches Needed
Now that you know the benefits and overall strategy of inbound marketing for healthcare companies, the following is a list of the essential tactics you need to start implementing into your inbound marketing campaign.
1. Website That Converts
Your medical practice has a small window of time to capture attention when a potential candidate lands on your website. Your website should work to attract a lead within the first few seconds, so they will continue viewing the site. This also means having a healthcare website that provides all the information the viewer needs to see why working with your hospital would be beneficial to them.
83% of patients visit a hospital website before booking an appointment. (MDconnect)
This is where the anatomy of medical clinic marketing comes into play, which is very unique to other industries. To make your website attractive to your ideal candidate.
Here are some things you need to know:
Clearly defined ideal customer profiles and target patient personas are a must. When you know exactly who you are talking to, you can speak directly to them in an influential way.

Language and terminology should be fitted to the person you want to attract. If there is a specific type of lingo you expect they might use, then you should use it as well.

An obvious path to conversion will allow you to

get more leads for your medical practice

. If your website is not properly structured for conversion optimization, you are likely to confuse your viewer.

Images and video content that match the conversation is key. The old saying about a picture being worth a thousand words is true so make sure you have appealing on your website. Video content can be used for patient testimonials and other informative content.

Add testimonials of your existing staff. Try posting honest interviews, as people can tell when someone just pulled up a bunch of fake sentences that make no sense to a real healthcare professional.
2. Email Campaigns
Digital healthcare has become possible with the development of technology and customers appreciate (and even prefer) being able to connect with their healthcare team through email more than ever. This rings true for inbound strategy as well.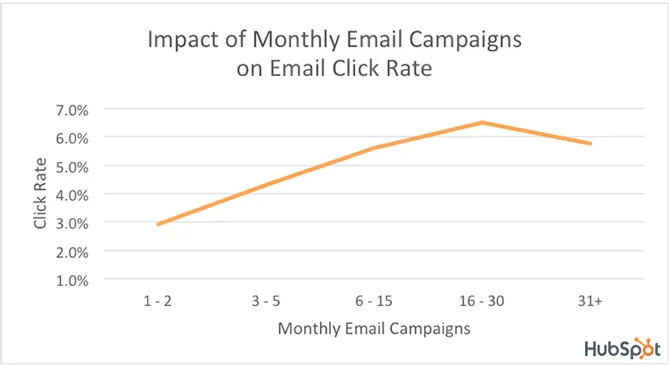 Maximizing the use of email marketing is extremely effective for the healthcare industry. While personal emails are obviously not practical or appropriate, this can be achieved by sending out monthly newsletters with helpful health and wellness tips, important office updates and ways to stay connected with your medical practice outside of a regular check-up appointment.
3. Lead Scoring
When you acquire leads through inbound marketing, you can nurture and track those leads. However, not all leads are created equal and should be treated differently at each stage of their journey depending on how much they know about your business or how ready they are to become a patient.
If you use a service like HubSpot for healthcare, you can use lead scoring to understand your leads and how to engage with them. Scoring your leads (or candidates) will allow you to identify those that are likely to be qualified.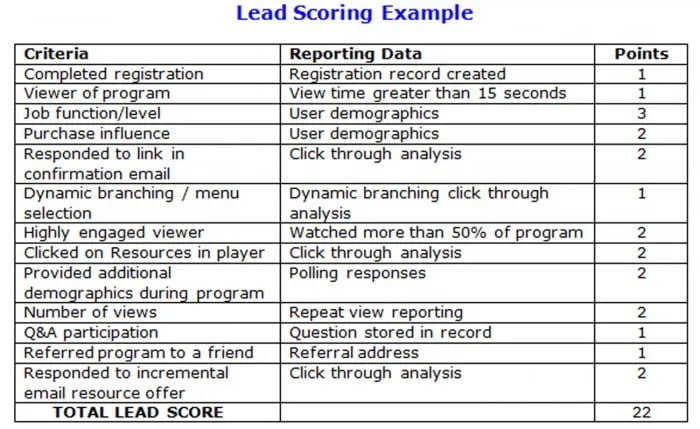 Lead scoring is a tool that will measure a prospect's activity on your website and engagement with your content to determine where they are in their journey. It allows your marketing and sales team to be on the same page regarding how to handle that particular prospect.
You can set up triggers to alert you that a client could be a good fit to become a patient or that a candidate could be right for the position you are hiring for at that time. You might see that a potential candidate has viewed your blog, your about section, and also downloaded your white paper.
You may use these actions as signals to indicate that this could be a qualified prospect or candidate. The more qualified candidates you speak with, the more qualified talent you will be able to bring into your establishment.
Healthcare professionals are always in demand, which is why it is extremely important to follow up on a lead when they show interest in your company. Inbound marketing will let you do just that.
4. Search Engine Optimization
Search drives 300% more visitors to hospital sites compared to non-search. Search is by far the preferred way for patients to find healthcare providers online (source: Google).
Your healthcare company needs to optimize your website and landing page content for search engines.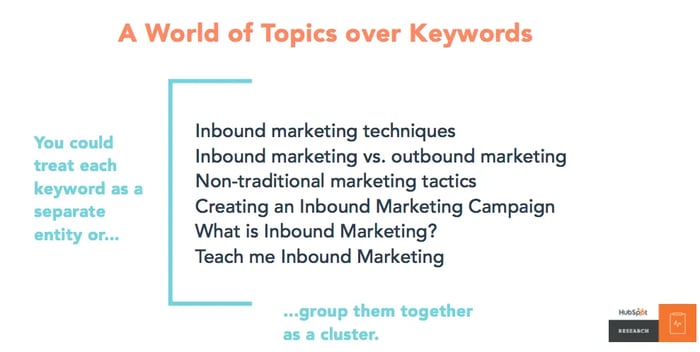 Your content is not likely to do well in the search engines if it is not easy to find and read. Your images and text should give clues as to what you are writing about. Proper structure and readability are important for search engine optimization (SEO) as well.
43% of visits to hospital websites begin at a search engine. (MDconnect)
Search engine optimization is the tactic that pushes your blog content and website to the top of the search engine page. It works by identifying the keywords and phrasing your ideal audience is typing into a search engine. It is important that your blog, landing pages, and other content implement these keywords and phrasing so that the search engine recognizes it and prioritizes it.
Additionally, your content and site needs to be error-free, without broken links, and it needs to perform fast. Most medical-related articles are scattered with links, which is an excellent opportunity for inner-linking. However, if your site is super slow, people will lose patience and leave, which will get noticed by Google.
5. Utilize Retargeting or Remarketing
Retargeting and remarketing both work well to target potential leads that have already visited your website. It is a small investment that can result in high conversion rates. They are sometimes used interchangeably, however they have one main difference. Retargeting is usually based on website traffic, while remarketing is built for email.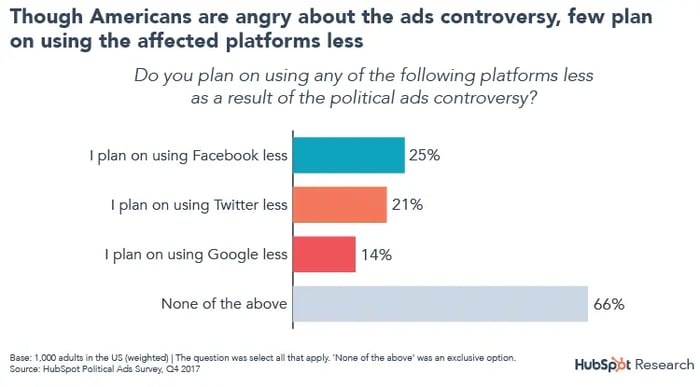 Both strategies work by planting cookies or pixels on your website and following a customer's journey throughout their internet searches and activity. It is a way to serve targeted ads on other media outlets after they've already left your website to remind them to return.
6. Improve User Experience and Intent
When trying to rank on Google, people often forget that the whole point of the search engines is to provide quality information to those who are searching. Sure, optimizing the content with keywords will improve the site's ability to be discovered, but if the actual content isn't quality-made, the site won't rank high for long. But more about content later.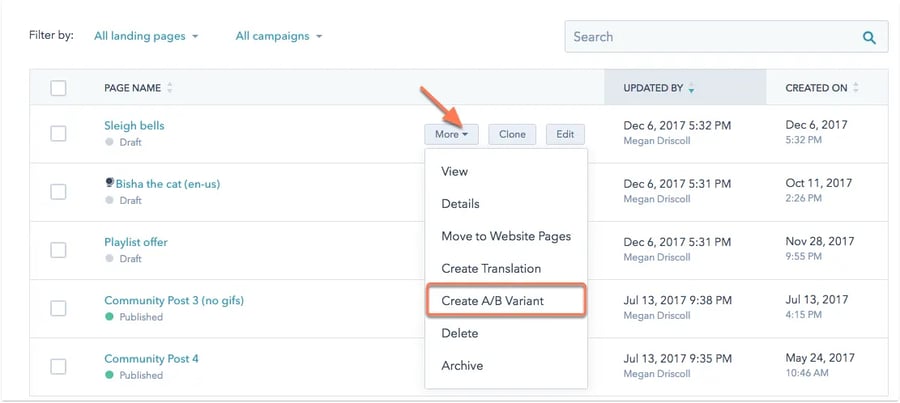 Your site needs to be pleasant to the eye and modern, but it also needs to be fast and intuitive. The layout should be easy to navigate through, and all the buttons, calls-to-action, and links should be visible and easy to click. The UX is very important and is often what makes or breaks the conversion.
Sure, SEO will get people to your site, but that is only the first of many steps. If the site isn't clean and intuitive, and the content is not created in-depth, you are not likely to succeed. This could mean that your SEO and advertising efforts will go to waste.
And don't forget to optimize for mobile devices as more and more people browse from their phones. Everything you create needs to be fully responsive and look equally appealing (if not better) on mobile screens.
7. Create Lead Capturing Content
Medical practices need to think beyond the simple "Contact Us" button on their website. Most patients today take the time to research their ailments and symptoms before deciding to go in for an appointment. There is so much information that is easily accessible on the internet.
73% of consumers use search engines to research treatment. (MDconnect)
For this reason, it is vital to your inbound marketing for healthcare strategy to create content that provides something of value to potential patients. A "Contact Us" button works for an older crowd who is accustomed to calling, but for younger patients or sons and daughters of older patients, they are much more comfortable filling out a form or call-to-action that will give them more information.
A great example of compelling content that is also informative are pain assessment forms. This form allows for the patient to divulge their symptoms and other pertinent medical and health details about them, prior to submitting their contact information. In return, your website will offer some answers to their questions and concerns.
Video content is also an incredibly important aspect of any inbound marketing strategy for healthcare. Studies have shown that video content has a much greater impact and is more likely to be clicked on and viewed than other content.
Video can be used to introduce a doctor, nurse or other staff member. It can also be used to educate about a specific procedure. Video content is also impactful when used for patient testimonials.
8. Develop a Strong Social Media Presence
Social media has taken over. Over the last decade it has grown from a silly past time for younger folk to a useful resource for news, culture, shopping, and word of mouth advertising.
That is why it is vital to keep an active presence on your social media channels as it will help you position your brand. Determine which of the social networks are most popular amongst the majority of your potential customers. Facebook is still the safest bet, as the user demographic ranges, so make sure to have a lively Facebook page where you will post frequently.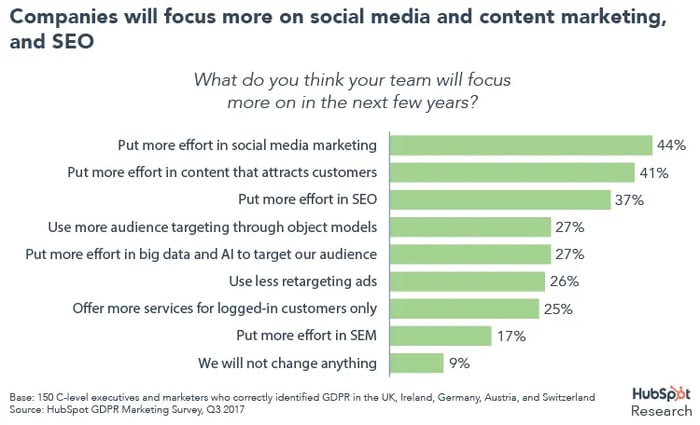 Share relevant status updates within the field, but also pictures from your hospital, staff, and instruments. Syndicate your content on all platforms and share links to your blog posts. And don't hesitate to re-share the old content you've done, if something relevant happens. For example, if a famous athlete tweaks their ankle, you can share a link that describes the best rehab exercises, or something similar.
Instagram is an excellent media outlet to use, as well. You can use short videos and the 'story' feature to interview your doctors, nurses, and other staff to provide concise information to your potential patients. Also, you can post screenshots of your blog with links to direct prospects to it. Also, share photos from conferences your staff attends. This won't go unnoticed by potential customers, as everyone likes attending conventions and spending time with colleagues.
Just keep one thing on your mind—you need to have an active social media channel, not just any kind. It is best to stick to 1-2 social networks and frequently post there, than spread yourself too thin and end up with several inactive pages. This will work against you as it will appear as if you are lacking in customer service.
The most important thing when it comes to social media is the customer engagement aspect. Social media platforms will most likely become the main place where customers ask questions, express concerns and share about their experience.
Make sure you respond to all comments and questions. This is a huge opportunity, as people are often reluctant and fearful to visit a doctor, and are more likely to contact you on chat first. Of course, do this ethically, and provide real advice, don't just try to lure people into scheduling an appointment if there's no need for it.
Social media allows you to create a point of view and add a personal touch to your business. It presents the opportunity for word of mouth marketing and a powerful way to engage with your existing and potential patients.
Healthcare Marketing Takeaways
Inbound marketing for healthcare companies is a big opportunity. Like we said, outbound still works, but as industries and society rely more and more on technology, you may fall behind and not be able to compete. On the other hand, the account based marketing healthcare industry is not yet fully aware of the potential inbound marketing strategy can bring. If you establish your place early, you will build your brand before others do, which will put you in a great position long term.
As you are developing your inbound marketing strategies, make sure to work with a reputable, experienced inbound marketing agency. We are an inbound marketing and sales enablement agency that is HubSpot certified. We understand how to implement inbound marketing and help you get the results that you need through your 3 pillars of healthcare marketing campaign to ensure effectiveness.
Whether you are just getting started with inbound marketing or if you want someone to take over the task, we will be glad to work with you and help you with a free strategy session. Check out featured healthcare case studies for healthcare companies that have scaled lead generation and client engagement using inbound marketing and HubSpot.