78% of manufacturing content marketers use some form of inbound marketing.
In every industry, traditional marketing methods are producing fewer sales each year due to the nature of how manufacturers choose partners to help them grow faster.
46% of manufacturing marketers use conversion rates as a metric for content marketing success.
Though the industrial manufacturing industry has been around for generations, its approach to lead generation, customer acquisition, and client engagement continue to evolve and shifts in buying behavior occur over time. Learn how inbound marketing for manufacturers helps scale lead generation, customer acquisition, and client engagement. What is the role of marketing in manufacturing company?
Have you noticed a reduction in people attending, and buying from, trade shows? Have you noticed that fewer customers frequent your shop? Does the phone ring less than it used to? If so, you should consider revamping your manufacturing marketing strategy to better leverage inbound marketing for manufacturing to adapt to the way companies make purchasing decisions.
This first entails ditching the old-school funnel method of marketing because trying to lump all prospects into the same buying process is no longer effective heading into 2023.
If you don't already know, Inbound marketing for manufacturing is a methodology that focuses on attracting, nurturing, and delighting customers through useful persona-driven content.
67% of manufacturing marketers blame not enough time devoted to content marketing for their stagnant success over the last year.
Delighted manufacturing customers market your solutions for you via word of mouth: the most effective method of marketing (customers trust other customers infinitely more than they trust marketers).
Below is a great case study of how a high growth manufacturing company scaled quicker leveraging inbound marketing.
The overwhelming majority of consumers begin their buying journey with a quick search of the web. Modern consumers no longer want to leave their homes, or even converse over the phone with a sales person, yet still want to know about your company and products.
An effective online presence provides only gets you so far. Manufacturing companies adopting the paradigm of inbound marketing, and can be the difference between hitting quarterly sales goals.
In order to implement inbound marketing into your manufacturing marketing strategy, you should be directing your efforts into your online presence, creating an easier consumer experience and delighting both actual and potential customers.
Below are a few of the things you should be implementing into your manufacturing marketing strategy:
Email Campaigns
Email campaigns for manufacturers are an effective tool to reach out to potential customers and inform them of promotions and new products. This tool's effectiveness can be maximized by tailoring and personalizing emails for specific customers based on what they're likely to take an interest in, based on their previous buying history. Furthermore, you should take necessary precautions to avoid people's spam folders.
Sales Ready Website
Like it or not, prior to any lead contacting your manufacturing company, they have already visited not only your website, but also a few of your competitors websites. Is your manufacturing website your top performing sales rep? if not, then it is time to step back and evaluate aligning your sales ready website with goals of your sales team.
This is the most important factor in ensuring potential manufacturing customers have an enjoyable, easy experience throughout their buyer's journey. If potential customers do not find value in your website information, you lost the sale before the ever speak with a sales rep from your company.

Your manufacturing web site should have user friendly, well-written content, and be easy to navigate for leads to find more details to help them progress through their buyers journey, on their own terms without being sold anything.
Moreover, you your manufacturing company should routinely check and adjust the content to align with the goals of your sales team. How does it compare to the competition? How fast does your website load? Are there any broken links?
Niche content marketing
Potential buyers looking for manufacturing companies to partner with want to read about your company and your products. By building a blog and dedicating posts to specific products, you will acquire readers who are interested in/have that product and who are likely to become future potential buyers.
As long as you remember to direct your potential manufacturing customers to your relevant website content, the ideal website traffic will increase month after month, simultaneously increasing your ability to convert strangers into leads and ultimately happy customers.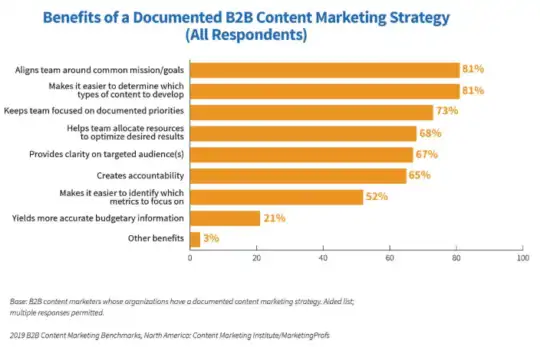 Moreover, you can use video content to demonstrate, display and provide information on your industrial manufacturing company's products. Don't underestimate the power of video marketing; consumer engagement with video ads is more than double the engagement with written or photo ads, with a click rate of 8.7% versus 3.7%.
98% of manufacturing marketers use some form of paid content promotion
Make use of social media
While the concept of using social media to market industrial products might seem strange, it is just as good of a top of funnel opportunity for industrial manufacturers as it is for any other business.
Where better to reach potential manufacturing customers than in the online space they frequent most, and also spend the most leisure time browsing on? You should market on a social media platform that is popular with your target demographic; Facebook, for example, is the most used form of social media by people over 30.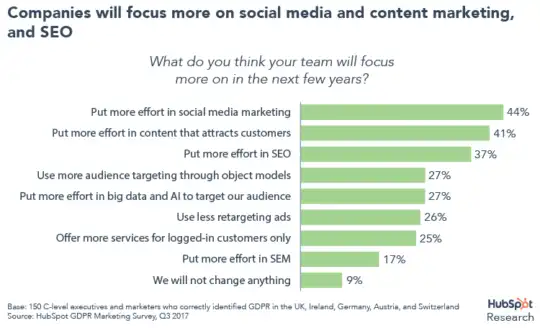 Target Ideal Customers
As touched upon in the last point, you should ensure that as many persona-driven content pieces reach the relevant decision makers across their buyers journey.
Programmatic advertising, for example, ensures that the manufacturing marketing channels you pay for reaches someone more likely to be a customer, based on their previous searching, buying habits and buying intent. This can be applied to search engine ads, social media ads and more.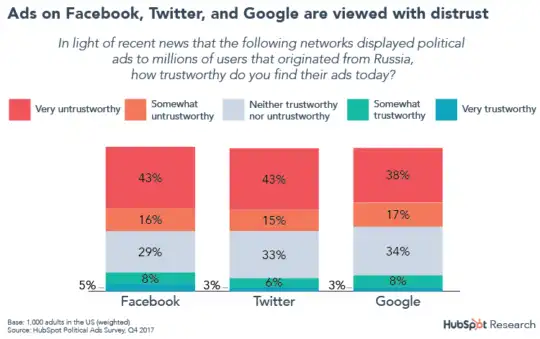 As such, if you're in the industrial manufacturing business, and you want to keep up with the way your potential customers make purchasing decisions, your team should try to improve your manufacturing marketing strategy by implementing the above actionable suggestions and embrace the inbound method of marketing agencies to improve you marketing ROI heading into 2023.