With various options that SaaS companies have available to grow their sales, why use HubSpot? Why not simply tackle the task in house? In this article, we're going to show you six ways that SaaS companies can use HubSpot in order to help grow their sales.
The technology value behind buying team seats for SaaS cloud platforms that run various operational aspects has been a huge catalyst of revenue growth. That's why Microsoft used to sell CD's to install software, then migrated to the cloud with 365 where companies pay, per user/seat, for everything from email video conferencing. Also, look at Zoom, Slack or Dropbox, which have implemented huge disruption in a better way to service business communications and productivity.
6 Top SaaS Growth Hacking Strategies
While many B2B SaaS companies have been skyrocketing to success, that doesn't necessarily mean that your SaaS company is automatically going to be successful. Your SaaS company needs to have a SaaS marketing strategy for growing sales. The strategy and implementation is where HubSpot growth stack comes into play. So here are 6 ways that growth marketing HubSpot can help your SaaS company grow sales.
1. Content Marketing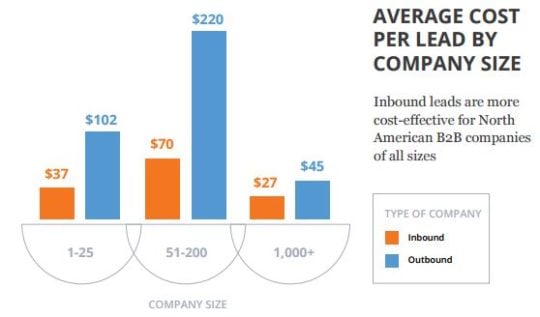 If you want to work with the supreme authority on content marketing, enter stage left: HubSpot! HubSpot was founded in 2005 and has continued to grow its authority as an inbound marketing superstar. You most likely already get its information-packed emails to help you with your business, so you know how consistent it is with its own content marketing strategy.
Working with an authority that not only gives the information but also implements the information ensures that you'll have the results you want.
2. Generate More Leads
Because HubSpot is the authority on inbound-centric content marketing, when you work with its platform, you'll be able to use all of its tools to generate more leads. This is where B2B SEO strategies can help to augment your lead generation. New leads are the lifeblood of your business. If you aren't bringing in new leads on a regular basis, your business is going to go backward.
HubSpot not only helps you generate more leads, but it also integrates top funnel tools to make your life easier. Once you have all of the leads coming in, you want to track the data and see what's working so that you can do more of it.
Your entire website can be built on the HubSpot CMS (content management system). Its entire CMS has been designed in a way that'll allow you to capture and nurture leads effectively. It has formatted and integrated every aspect of its system in order to help you convert more visitors into SaaS demos and free trials. Every iterative conversion experiments help you get closer to your desired outcome.
3. Save Development Time
When you try to put a bunch of different tools together, it can be confusing. Not only can piecing together your inbound marketing strategy be confusing, but leads can fall through the cracks. It's very easy for one integration or another to fall through. When you use different tools to grow your sales, you are diverting valuable resources.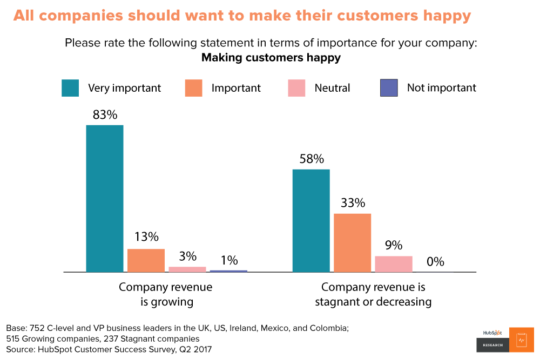 You have complete access to all the SaaS growth marketing HubSpot platforms, which means everything has been tested to work together. One log-in is all it takes to get your strategy started and save valuable time that you can use in order to develop lead magnets and do other sales activities. The less time you spend developing your platform, the more time you'll have to put toward important tasks that'll directly affect the bottom line and propel your business toward increased profits.
4. Improve Sales Insights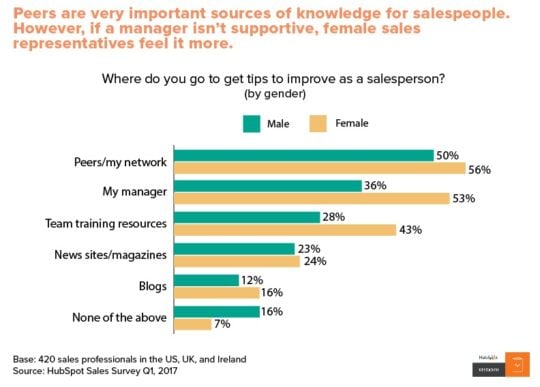 Your sales team needs information, and when you use HubSpot, your team has access to information that it might not have even imagined possible. Your sales team will be able to see where any lead it's working came from, what website pages it looked at, the blog posts it's read, any emails it's opened and clicked, tweets it's shared, and more. All of this information is offered to you like real-time statistics in one place.
Having all of this information allows your sales team to have personalized conversations with leads. Knowing what a lead is interested in before speaking with him or her allows the buyer's journey conversation to be tailored to helping the potential SaaS customer get the answers he or she needs in order to progress through the buyer's journey, on their own terms.

5. Convert More Leads Into Trials or Demos
As a SaaS company, you know that your products are top-notch. If you're new, then you need people to not only know about your products, but you also need them to get a trial of your demo. When you use HubSpot, you're able to convert more of your leads into people who want to try your product or service.
Converting leads into trials and demos will allow you to increase sales. Depending on your conversion rate from trials to sales, you can make a significant impact on your bottom line with the HubSpot platform and inbound marketing strategies.
6. Co-Marketing Campaigns

Many SaaS businesses choose to collaborate and run co-marketing campaigns with companies that offer products that complement their product. These effective SaaS strategies usually mean creating a piece of content together and sharing the leads and costs of the campaign.
Co-marketing allows you to leverage one other's followings, which is meant to help reach another audience. Co-marketing can be a great strategy if both teams work together well. If you're doing a co-marketing campaign, HubSpot can help you pull it off effectively.
Growing Your Sales with HubSpot
If you have questions about your strategies or the system within HubSpot, you can speak with veteran B2B marketing professionals who know how to help your company. If you're trying to do everything in house, you might not have the information you need in order to deal with marketing issues.
When you use HubSpot in your marketing strategy, you'll be able to see results you've been trying to achieve on your own. Often it's easy to have a blind spot in strategy, but bringing in an outside eye that's highly trained can decrease or totally get rid of that blind spot.
As a Platinum HubSpot partner, we work directly with HubSpot to help SaaS companies generate leads, convert those leads into trials, and convert them into sales. If you need help growing sales at your SaaS company, contact us today to get started.