Building your SaaS platform is the easy part. In 2020, the hardest part of scaling any SaaS platform is acquiring and retaining new customers over time. Learn actionable ways to automate and scale your SaaS acquisition funnel to further increase your SaaS marketing results in 2020.
This article provides SaaS companies actionable insights into ways to refine your SaaS marketing strategy and overarching SaaS growth strategy.
More than 67% of SAAS companies experienced annual churn rates of 5% or higher.
If you're reading this, then you probably have raised some money and are in the weeds of trying to grow a software-as-a-service (SaaS) platform. Better yet, you've already launched an SaaS platform, and you're looking for ways to scale your customer base and MRR.
55% of SAAS companies rate Customer Retention Cost as the key metric to measure.
This article will discuss some key points that'll help you assess the suitability of SaaS to the needs of your enterprise software and the benefits of partnering with a niche SaaS marketing agency that focuses on effective SaaS growth hacking to scale MRR and minimize SaaS customer churn.
High-growth companies offer a return to shareholders 5 times greater than medium-growth companies. (Mckinsey)
As you're finding out, churn is a primary concern. Executing on lead generation and customer acquisition is great, but it's a complete waste of money if you can't retain that customer.
The SaaS ecosystem covers a variety of industries, including retail, health, hospitality, non-profit, real estate, transportation, and professional services. Software applications support accounting/financial services, call center functions, business intelligence, enterprise resource planning, document management, customer relationship management, and more.
Increases in revenue growth rates drive two times more market capitalization gain as margin improvements for companies with less than $4 billion in revenues. (Mckinsey)
Affordable access, also known as lower TCO (total cost of ownership), leverages the SaaS platform. However, certain terms, conditions, and restrictions may not be suitable for everyone. Is it right for your business?
9 tips for vetting SaaS marketing agencies
1. Scalable SaaS Customer Acquisition
As you might have learned the hard way, hiring a b2b marketing agency that does not focus on SaaS specifically might ensure your company gets a tailored B2B marketing strategy and resources to execution on those objectives.
Unfortunately, unless they specialize in sass, they are unlikely to have learned from experience over the years for what it takes to be successful with SaaS lead generation, SaaS customer acquisition, and SaaS client engagement.
If you want to do things right, cookie-cutter solutions are not the right approach, definitely. While it can get you some results, those will be random, and you will never be sure which part of your efforts converted the most.
Hiring niche SaaS marketing professionals to create an effective SaaS marketing strategy from scratch, based on your unique needs, but also the type of service you provide will maximize your success chances. SaaS marketing professionals will keep an eye on growth marketing performance stats, KPI's and leveraging conversion rate optimization to continually refine marketing components things along the way, ensuring that your strategy remains relevant as your SaaS platform evolves.
While it is true that it is possible to develop a strategy for yourself or to outsource it to a marketing "expert," if you are serious about your business, and you want to see success, it is best to let a team of certified experts help.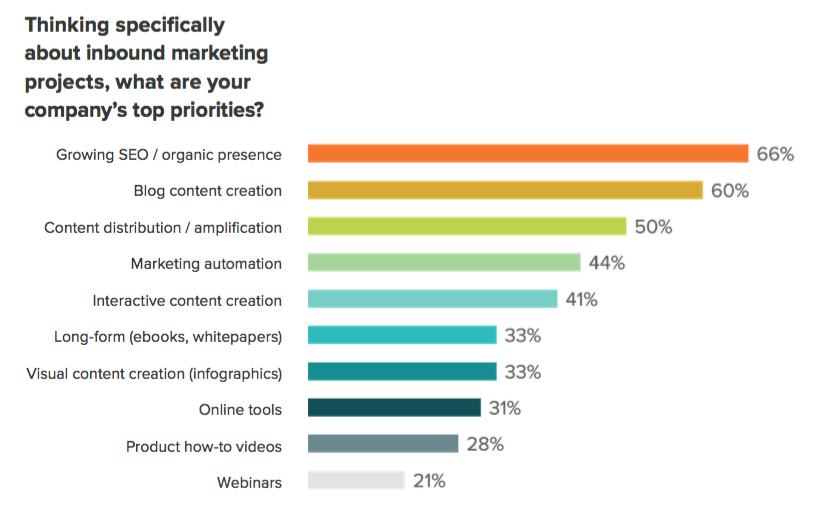 2. Focusing on performance-based engagements
Marketing is always risky, and there are no guarantees that your campaign will succeed. However, one thing matters in every industry—experience.
Trusting your marketing campaign to certified experts with a proven track record will maximize your chances of success. Better yet, find an agency that has relevant experience, boosting sales of SaaS companies similar to yours.
The more experience an agency has within your "niche," the better results you will get. As a results, when a SaaS marketing agency promises something based on a previous client that had needs similar to yours, that tells an entirely different story from some bold and empty claims about 10x your business without any proof.
Look for case studies, references, and comments left by prior customers. That will give you a real picture about the SaaS marketing agency, helping you decide if it is the right one for your business type, as well as current needs.
3. Staying agile and keeping up with SaaS marketing trends
The digital world changes as we speak, and unless you are completely dedicated to it, it is hard to keep up. Running a SaaS type business is an excellent opportunity to make some serious money, but it is also a considerable time investment, especially when it comes to providing support to your clients, and improving the product.
If you don't stay ahead of the curve on tested and effective SaaS marketing trends, your team will be more equipped to plan future-dated a/b testing and dependent conversion rate optimization experiments.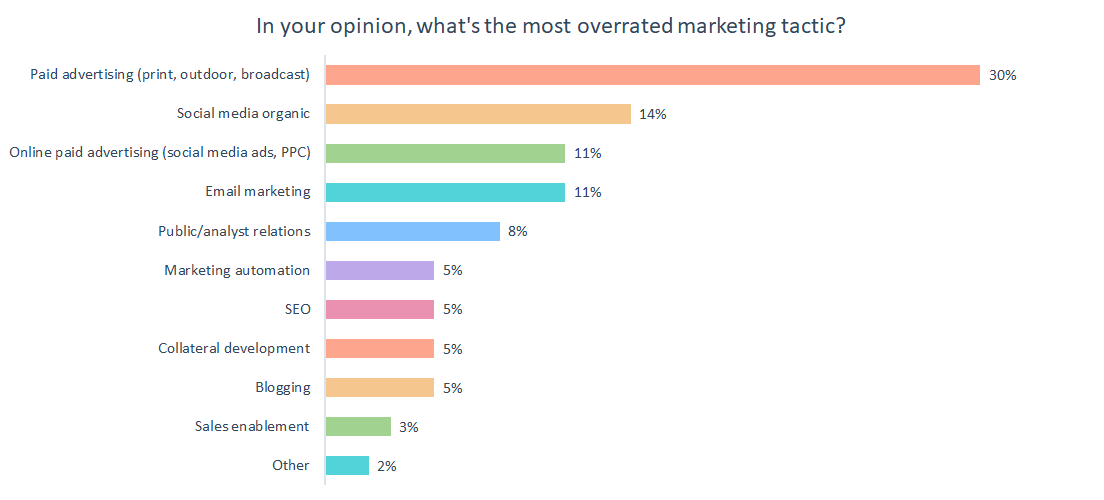 The same goes for digital marketing. It is way too easy to stay behind if you do it on your own. Not only that you will have to keep an eye, looking for what's new, you will also have to update your existing content to make sure it stays relevant.
Additionally, the niche world of SaaS growth marketing consists of so many different subcategories, making it next to impossible to do everything in-house. Frankly, it is a strain on your SaaS marketing strategy, when you can hire experts for the cost of less than one single employee. At least if you plan to continue developing your main product, which you should.
Hiring a team of SaaS marketing professionals whose only job is to boost your lead generation, customer acquisition and client engagement will make sure your strategy remains current and relevant, all the time. You don't have to worry about trends and updates, your digital marketing agency takes care of that for you.
4. Empower SaaS experts and focusing on your operations
Customer can get complacent when they feel ignored by SaaS platforms they pay money to every month. This is why it is vital to perfect your sales to customer support handoff in order to manage expectations with regards to client engagement. As we said above, your job is to create the best product possible and to offer your customers the best service they can imagine.
After all, you are competing on a global, digital market, and if you don't do that, someone else will. And as your business grows, the number of emails and customer support tickets will also rise, no matter how sophisticated the software is.
Furthermore, if you want to attract new customers, as well as to keep the existing ones longterm, you need to keep updating your services. With more competition on the market, you need to provide more to your customers for the money they pay, or you risk losing them to the competition. Nobody said it wasn't going to be stressful, the only thing SaaS promises is a great potential to earn.
With all that being said, worrying about marketing is the last thing you need in your life. Hiring an in-office marketing team will drain a considerable amount of money, and it will take a significant time investment to scout the right people. The same goes for hiring freelance marketers who often promise a lot and deliver next to nothing. Your best option is a marketing agency.
Marketing agencies will never bombard you with unnecessary questions and requests, draining your time. They have step-by-step processes, tested who knows how many times with their clients. They will collect the necessary information, and start working, delivering you reports to double-check the progress if you want to.
This will give you peace of mind, knowing that you left your marketing to the professionals who know what they are doing. You will be able to focus on your product entirely, ensuring customers get the best for their money, which frankly is all that matters in order to not only acquire new customers, but also keep them happy to minimize customer churn.
5. Perception is everything
Lastly, we have your business image, which is often neglected, at least when it comes to SaaS marketing. Like you don't want to have a broken website or a generic logo, you also don't want to have unprofessional looking landing pages, email newsletters, or even social media posts.
Think about it—landing pages you create are often the first encounter a customer has with your business. Not only that, a poor landing page won't lead to a closed sale, but it can also create even more damage. If you don't do it right, the reader might get the wrong picture, creating aversion towards your brand as a whole.
That's why it is imperative to pay attention to every marketing move you make in order to measure the effectiveness of your SaaS growth hacking strategies in order to see what course corrections might be warranted. The marketing agency you hire needs to be aware of your brand, making sure that brand voice is there in every single piece of content you put online. This is much easier said than done, which you can see for yourself all over the web.
Some companies take that lifeless, too dry approach, trying to be more professional than they should be. On the other side of the spectrum, you have those "hey dude!" companies who try to force the "casual," which never looks good.
How to determine your brand voice? It's a process, and it starts with your company's background, services you provide, but also buyer persona's you target. As we said multiple times throughout this text, there are no cookie-cutter solutions in marketing.
Again, your best approach is to hire a certified and experienced digital marketing agency that will create a tailored growth marketing solution for you, having your ideal customers in mind. Every other method is never the best one, as it will never lead to measurable and trackable results you can reproduce to your liking.
6. Be very clear about your needs
The best place to start deciding on or against SaaS is your current and future technical requirements. The temptation to search first for products and service providers is strong. However, beginning with the needs of your business, you create the best context for choosing the product and the service provider.
Put your company in a strong position by doing the necessary internal brainstorming. Partner with the appropriate SaaS marketing agency to conduct at least a thorough needs assessment, including an inventory of current technology, usage, defects, and redundancies. That will clarify issues related to technology compatibility, short-term or long-term requirements, fee negotiation, renewal terms, and service provider upgrades.
The information collected at this stage is critical to the success of a SaaS implementation consistent with your business goals.
7. Approach to Cost Considerations
Cost is probably one of the first things that decision-makers will consider before investing in new sales and scalable marketing technologies, especially relatively expensive technology. It's a concern that's both practical and understandable.
Appropriate SaaS marketing platforms enable end-users to leverage costly business technologies at a relatively lower-price pay-as-you-go model, without the expensive cost of front-loaded software purchases, updates, and routine maintenance.
However, input costs should not be disproportionately weighted in the decision matrix. Under the terms of the contract, the long-term costs of accessing the software may include more than the expenses paid. The video below from HubSpot outlines why looking at your overarching growth goals will help your team leverage a scalable growth stack to grow faster.
8.
Data Security and Compliance
The convenience of a Web-hosted solution is a desirable benefit of the SaaS platform. It allows users to easily access corporate databases from anywhere they have an Internet connection. Data sharing, including multiple geographic locations, is accelerated. However, Web-based access raises concerns about hackers, data theft, and compromised privacy rules.
Securing your company's data and complying with relevant regulations are essential business functions. US regulators, such as the Federal Trade Commission, hold each company responsible for the security of the personal and confidential information they hold—even if the information is retrieved and processed by third parties.
In this context, it's your responsibility to ensure that the SaaS solution provider complies with applicable security policies and procedures.
9. Ultimately, you get what you pay for
While it is true that hiring a marketing agency isn't cheap, this is not an expense but an investment. If your marketing budget allows it, make the right move. After all, the soul goal of this is to boost sales, which means marketing is more results-driven than most other investments you previously made.
For example, you hired a designer to craft your logo and your business cards. Those are important, but will only influence the decision indirectly, by improving your brand identity.
SaaS growth marketing, on the other hand, directly improves sales, which means more money in your pocket. Mapping content across the buyer's journey is vital when taking a data-driven approach. Thanks to closed-loop reporting from HubSpot, your marketing and sales teams will both have visibility into the nitty-gritty data to perform growth-driven analysis you can think of, which means your SaaS marketing agency will be able to effectively map content to each stage of your customer's journey, optimizing it to ensure better conversions.
In other words, although it might seem like a hefty investment, hiring a digital marketing agency will significantly boost your sales, paying itself off. That is something that shouldn't be taken lightly, especially if you are serious about making this whole SaaS business work longterm.