Many business owners have a habit of doing everything themselves, and in this 'entrepreneurial way', they usually have difficulty handing over the reins. This is your baby, so trusting other people or companies enough and believing they can do an equal or better task is tough! If you're reading this, there's a chance you or someone in your business fall into this category.
However, when a business organization reaches a point where it cannot effectively organize and execute its tasks or strategy related to digital marketing and online presence in general, the best option is to hire a digital marketing agency.
Why Hire a Digital Marketing Agency?
Hiring in-house and training new staff who specialize in marketing or specifically Digital Marketing can be a very stressful, expensive, and unsecured task in terms of the security of the results of your strategy. Most businesses are not ready to hire someone full-time who will be part of their small-medium sized team.
By hiring Digital Marketing Agencies, you will get expert service with better and more specific experience in the field that your newly trained employees can provide. Think about it, if you could hire one CMO or a full team to do the same amount of work…which one is going to do it faster, better, and more cost-effectively! Even the BEST employee can't compete vs a whole team of experts. (Magic Johnson was great…but if he had to play the entire Celtics team alone he would have never won a game!)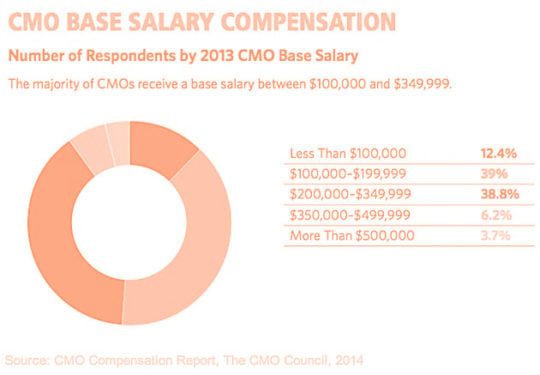 If you have a business or project and are determined to venture into the digital world to find more customers and increase your sales, you may have wondered which is better: Hire a digital marketing agency or implement a team within your own company (in-house) to handle this complex and incredible way to increase sales.
Since digital marketing is an investment for your company and naturally you are looking for the best results, today we will tell you why it is much better to hire a digital marketing agency to achieve your business goals.
Do Your Homework
The first thing to know is that there are many false experts in the digital marketing world who try to sell "the miracle solution" to their customer, then deliver mediocre results and keep asking for more and more money, saying that it takes a lot of time and money to see significant improvement in your online presence.
To make sure you're dealing with a trusted agency that will take care of your brand, be sure to do the following:
Be careful when hiring foreign agencies that do not offer local support.

Be very cautious when it comes to very cheap agencies. Extremely low prices generally mean low-quality services.

Look for agencies with a quality website, the website of a digital marketing agency is the showrooms of the agency, if the website of an agency is not of quality, imagine your work.

Investigate what type of content your agency generates on your website or social networks, a digital marketing agency that does not offer relevant content consistently and quality will surely have the same flaws with your brand.
Experience
The experience takes time and effort to achieve, resulting in a positive breadth of work. Your company will want to work with a professional team of experts who manages the digital efforts of a few clients. Hiring communication specialists who have already worked with major brands and different types of companies, ideally similar to your own business, gives them a broader understanding of the field.
In addition, you will find a cohesive team, that will know for sure the strategies and tactics that work best for your type of company. Nothing is improvised and setting a few goals together at the beginning of the relationship help to benefit from both sides to set strategies based on these defined goals.
In an agency, there are fewer restrictions and processes in group work, as each team member knows their role beforehand but also feels confident in contributing ideas to one or another project according to their abilities known to all. This is really tough for a single in-house 'marketing hire' to execute…which often isn't for a single player to execute all the needs well.
All this experience is a thing that you, as the business should see as resources at your disposal—but you didn't have to pay or wait for a new hire to learn them. A marketing agency can give you a better ROI (return on investment) of the actions they do i.е. know how to get the most out of your investment so you get more and better result.
Means
Setting up an in-house team requires time to search and select professionals, as well as the technological implementation (equipment expenses), which is not the case with an agency since it has everything necessary to start a new project in any time and run the work plan faster.
Likewise, by its very nature, when dealing with new challenges in different areas all the time, the agency has in its team experts (specialized human resources) to solve a great variety of difficulties that may arise during the development of the campaign. From implementation to crisis resolution, anything can happen—having a team with experience and the resources to put out fires is part of their job managing your account.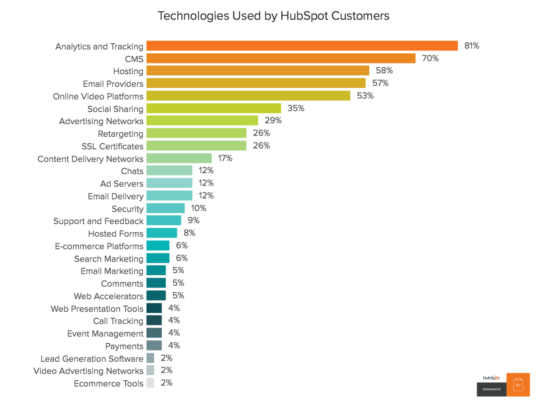 In addition, if you are looking to position your business more easily, it is more likely that an agency will do so much faster than a newly created in-house team, as the agency has all the necessary tools to do so. In addition, it has the resources to propose a digital plan according to the measure of the business, your needs, and budget, without losing quality. With an agency, it is easier to set efficient short-, medium- and long-term goals that are profitable for your business.
Specialized Multidisciplinary Team
More than promising growth: your agency needs to be able to assure you that you will have a diverse and widely trained team, sitting at a table, thinking about YOUR company. This is much better than having a single person or a couple working from just one or two angles of the strategy. Each one can contribute from their scope to find a solution to difficulties in different sectors of the industry and to achieve your business goals.
Having a considerable human team in various fields of communication, advertising, and marketing, makes it much easier to achieve large and aggressive goals, than those possible to carry out by an in-house team. An agency has diverse technological and human resources ready to face great challenges.
As we have seen, whether working with an agency or an in-house team it's no longer an option of if you should, but a matter of planning the best implementation strategy. If you want to take full advantage of all the benefits of digital marketing, it is better to hire an agency.
Clarity
Some of today's over-promise and under-deliver agencies have been to blame for the companies themselves looking for their way of advertising themselves internally. Seeing poor results from spending money with an off-shore team or a big agency that has many companies (most of which ahead of yours in the priority list) give some doubts that 'this new team will be better'.
You have to be able to work as a team WITH the marketing agency, a good agency should be viewed as an extension of your team. If there is any misunderstanding or an unpleasant situation, working together to try to solve it that will boost the outcomes.
It is important that up-front both sides understand with clarity, the goals, and expectations of the relationship. If it's a bit obscure on what is really going to happen, or the hoped assumptions it's likely not going to be as smooth or successful as it can.
Understanding Costs
Try not to get ripped off…this might sound obvious, but it's important to keep in mind. You need to analyze their proposed rates with price calculators based on the working hours that are expected.
Of course, no company likes to throw money, so understanding goals and expected ROI (return on investment) help build that two-sided clarity. If you expected to generate growth of $250,000 in profits in a year—you need to understand that you're not going to spend only $5,000 to achieve that goal.
But if your goal is to grow your audience, digital presence, and put together a strong inbound marketing strategy—then your workload for the agency will be lighter and easier to track your KPIs (key performance indicators). KPIs are important because it's the common denominator of any relationship—if you want more profits then your followers on Twitter isn't your KPI. Moreover, if you want more customers then a KPI is how many leads come through your website and sign up for demos with your sales team.
Return On Investment
This is the main point reason you would hire a digital marketing agency partner.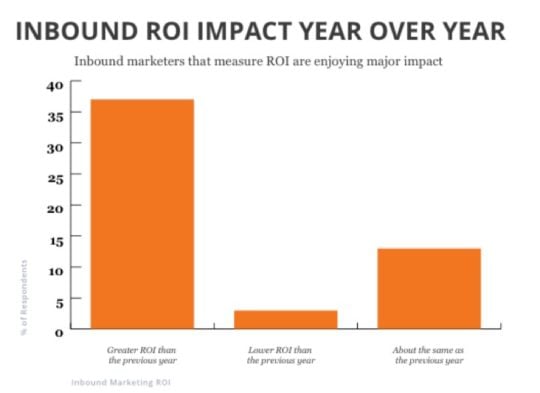 Try to find an agency that is effective when it comes to working, it is fundamental to put in the investment to be effective and have a return on it. In the case of being a small or medium company, you cannot invest in digital marketing software and in case you can, it will take a long time to learn how to use it correctly.
The difference between isn't simply spending less money—but understanding often that spending just a little bit more is going to give such a big impact that your investment is most definitely worth it to spend an extra $1000. This isn't just about 'being frugal' but it's about knowing what your goals are and how to most efficiently achieve these goals.
The proximity of Digital Marketing
First of all, you have to establish guidelines to take this relationship down the right path. Having a good working relationship and knowing each other perfectly is what will make both sides most happy and allow to perform the tasks comfortably and accurately as possible.
Success for both parties is based mainly on collaborating with each other, even if you have different interests, both of these teams should work together. For both the marketing agency and the company that hires it, it is essential that there is a closeness that will help considerably the elaboration of the task.
This isn't simply being down the street, with modern tools it's likely that most of your meetings will be held remotely. But keeping in mind that being on the same time zone makes a huge difference! Proximity means that your agency is easily there to support when you need them.
Ask For References
You do not have to do this selection process alone. Do not hesitate to ask acquaintance or other companies with whom you have contact, their recommendation. Referrals speak louder than any sales pitch.
This research can also help you to discard, as well as can provide you with data from good digital agencies, also often discover those agencies that on the contrary are not so convenient options.
Many agencies have their clients' portfolio available to the public, contact some to ask them about their experience, and you will be able to collect valuable information about your choice.
Former Users
Try to get referrals from other companies that work or have worked with agencies, finding people who have dealt with the agency is very helpful in choosing the right option. Nothing is more 'real' than the conversations with previous clients. Don't be afraid to ask the hard questions so you know what to expect.
It is always good to get information from other sources, in many circumstances of life, but in this case to look for the agency; it would also be great to collect data about it. You can often easily find a previous portfolio on an agencies website, you don't have to ask their permission to reach out. It is often that the best feedback comes from your own research—not just the 'three recommendations' that your agency says to talk to (of course they're going to give you their best client interactions) reaching out to other for a 15-minute call will usually be something other companies are happy to do quickly and give their feedback.
Security
Finding a strategic partner that you trust is highly important, but often trust alone isn't enough. You are committing to a partner, and committing to the most appropriate agency is good—but are you protected in-case something goes wrong?
This security also spans into how your site will be built, the best agencies know how to navigate different countries protocols and make sure that all of your data and information will stay secure.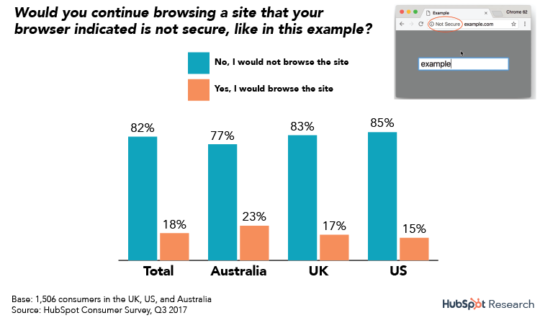 Foreign marketing agencies have tried to defraud contracted companies, and so many major brands have decided to go to smaller or local agencies that are much more reliable. Putting contracts out with understandable language, not just legal jargon is important.
Choose Based On Your Goals
Before choosing a digital marketing agency you must be very clear about the reasons why you need it, so you will be sure to prepare a powerful brief that has all the necessary information so that you can present a proposal that is appropriate to your needs.
Do not fall for generic speeches and action plans that are not based on your business area, sector, objectives and needs. By being clear about the goals you want to achieve you can perceive which agency best aligns with those goals according to your work methodology and lines of action. Not just ones that go through their typical sales pitch.
So, before you start, you want to see the profiles of the agency, what are your biggest goals in digital: to sell more through your website, improve your image in social networks, your position in Google (SEO) or your Customer Support? That way you will know what strengths to look for when you start your selection process.
Investigate Your Career, Experience, and Clients
To choose a digital marketing agency, just like when you are in a process of selecting personnel for your office, you must evaluate thе curriculum or experience of each candidate.
It investigates the trajectory of each agency: how much time they have in operations, what their clients have been, in what economic sectors they have experience, what are their success stories and greater achievements.
One important fact to keep in mind is whether you have had an overlap of customer profiles you are targeting in a particular industry.
Meet The Team And Their Individual Portfolios
Do not stop at the global experience of the agency, also investigates the individual's profiles of the work team that confirm. They are likely to have a professional profile on Linkedin, which can help you get an idea of the background and strengths behind the members of that agency.
You can recognize how well they qualify in each action area, what certification and upgrades they have and even if they are in a process of continuous training. Remember that these are valuable reasons to choose a team because they speak very well of their individual and collective knowledge. These are the people you're going to be working with daily/weekly—even though they are out-of-house: do they live up to your hiring standards, do they fit your company culture, do you like their communication style?
Having an in-person or video conference should absolutely occur before you finalize that partnership.
Consider Multidisciplinary
If there is a world that values the multidisciplinary action factor, that is the word "digital". The web has taught us that it is necessary to work different areas online and offline at once to be successful. The digital marketing does not work alone; we know that the online experience must be complemented with the physical and with different processes of attention to the customer, especially when we sell a product or service.
Summary
Choose an agency and team that has variable experience in both worlds and especially understand how they complement each other. Therein lies the key to success and it is where your choice should point.
Remember that the key is to start the selection of hiring the right digital marketing agencies with a clear idea of what you want to achieve by hiring the services of that team. Evaluate your own content marketing efforts of your company; analyze how they are positioned, how they manage their website and social networks. Now if you could hire an ideal team for a fraction of the budget—find them, they're out there—but make sure to do your homework before hiring!