Ultimate Guide To B2B Web Design In 2024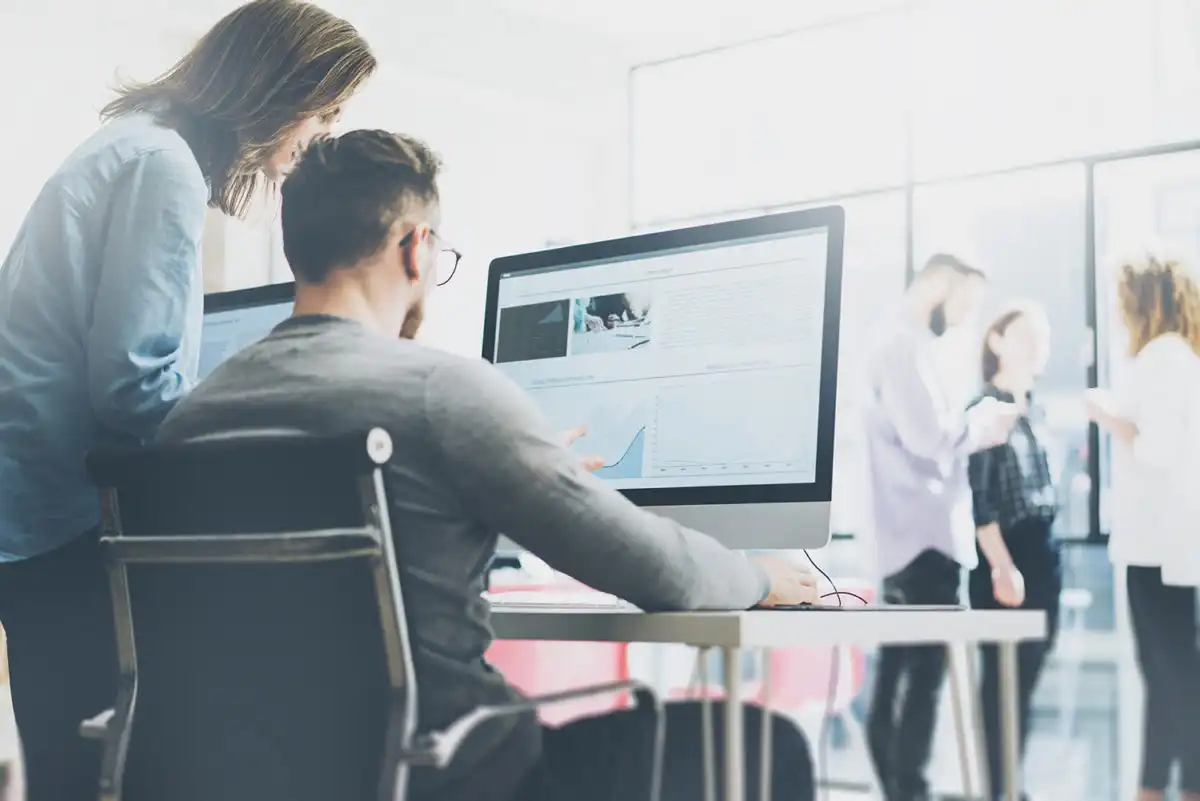 Whether you are looking to create or redesign a website, hiring the best B2B web designers is crucial to your brand's success. Hiring the wrong B2B web design agencies can be a nightmare! Learn what to consider, what to look for, and what questions to ask to build an effective B2B web design agency scorecard. And How do you make a good B2B website?
Are you launching a new and vibrant brand and need a website that reflects your voice and vision? Maybe your company is growing, and you need your site to mirror the success. Do you have an established website, but lately you have noticed a decline in leads and sales?
Maybe your website is outdated and lacks mobile-friendliness, so your business is suffering. You might have noticed that you have little or no SERP ranking. Whatever the reason, when it's time to design or redesign your organization's website business to business, it's crucial that you pick experienced lifecycle stage buyer personas B2B web designers to ensure success.
In this best B2B website structure and design guide we will explore the importance of hiring the best HubSpot web designers (whether local or on the other side of the globe) to plan and implement a successful best B2B website structure and design or redesign strategy.
Learn the preeminent approach to creating a successful business to business web design strategy.
Gather tips on hiring the best B2B web designers.
Discover actionable tips about choosing the right SaaS web design agencies or marketing strategies.
Ensure your website focuses on converting website visitors business services into marketing leads

design best practices

to pass to your sales team.
Recognize when it's time to redesign your website.
Become versed in the ins and outs of web design projects with helpful tips.
Determine if you need a local web design agency.
Plan and implement a successful web design or redesign.
Explore the best tools for a web design or redesign project.
In 2024, more than 53% of people cited that a website's design is the #1 factor in determining the credibility of a business.
The web is made up of millions of businesses and that number is expanding on a day-to-day basis. Every organization wants to be noticed and generate sales. With so much competition, it's hard to stand out from the crowd. However, lead B2B website developers to make your business services site distinct and draw the attention of global customers.

Ultimately, the goal of any strong B2B website structure or design is always to stand apart from the competition in a memorable way.
As a business owner, there are so many things on your plate, and it's likely that your website has taken the back burner. The B2B space can be challenging, and you need to give yourself every advantage possible. Each year, there are innovations and new website designs ideas that are born to make things easier, better, marketing strategies and more attractive to your customers. In this article, we're going to talk about the notification frequency lifecycle stage and b2b website design project top reasons to redesign your B2B website in 2019.
If you're thinking about redesigning your website in 2019, b2b website best practices 2024, you need to start thinking about it right now. The sooner you start planning for your new b2b website design, load time the easier it's going to be to get the design live in the new year so that you can experience the following benefits.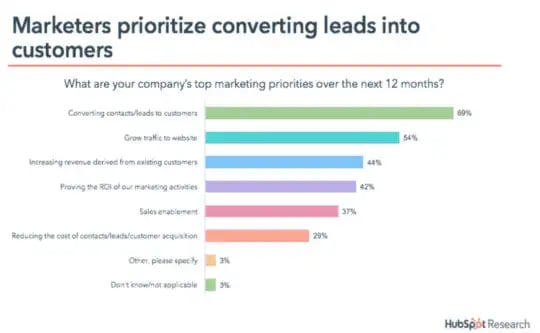 1. A Faster Website
If your website is outdated, it's likely that your website has many parts that could be optimized for speed. Since Google updated its algorithm to include the speed of a site, more and more best b2b websites are paying attention to how fast or how slow their sites have been going. If you do a speed test on your site, you may be surprised at just how slow your website's speed is customer support.
Having a faster website will allow you to reduce the number of people that click away because your website isn't loading for them. You'll also encourage people to view more of your pages on your website, and if they come across your site at a later date, they'll remember load time that your website was quick and gave them their answers quickly.
2. Better Google Rankings
Having a newly redesigned website for your B2B business will make it easier for customer support Google to give you higher rankings. While great rankings will generate clicks to your website, that does not generate sales. In cities like Los Angeles, your company is best suited to work with local digital marketing agencies that can advise and execute a full-funnel approach to scale your customer acquisition funnel load time.
SEO can get you clicks but has nothing to do with converting those strangers into marketing-qualified leads. When your website has a modern design, it has all of the latest features that will allow for better function and more of what the search engines want to see.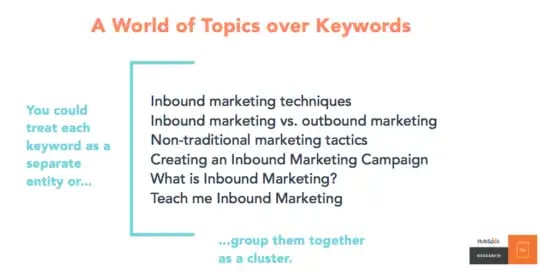 3. Enhanced User Experience
If your website is using technology that doesn't align with the digital marketing quality of best b2b websites that people are used to seeing, they're likely to click away. Having an outdated website doesn't give your business a good reputation. If your website doesn't give its user a good UX (user experience), this is going to take away from your rankings, but it'll also deter potential customers web design team from doing business with you.
If you aren't sure how to give a better user experience, you should work with a digital marketing company web designs that has a track record to help you get the results that you want. The user experience of your website is key to all of the other pieces of success for your website, so make sure you don't ignore it when you're redesigning your website.
4. Only Have Updated Content Available
If your website doesn't have updated content, you may not even agree with the viewpoints you had written about years before. You may not be focusing on the same demographic of people and now have a better understanding of whom you should be marketing to. Having out-of-date content can b2b website structure attract the wrong people to your business and disperse valuable PageRank into various pages of your website.
Even if you have a lot of content on your website, it's wise to go through your web designs visually appealing content in order to see if it's up to your current standards. You may also wish to restructure your content and interlink to some other helpful pages and posts on your website.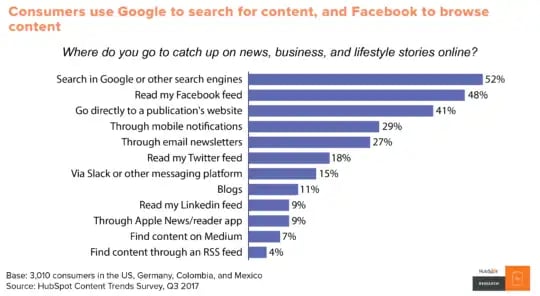 5. Speak Directly to Your Target Audience
When you have the personas of the people whom you want to target drawn out and specific, you can speak directly to your target audience. You know who they are, what they want, how they want to be spoken to, and even what emotions they're feeling when they're reading each of your different pieces of content.
The more you personalize the content on your website to speak directly to the digital marketing personas you're targeting, the better results you're going to get with your inbound marketing. Personalization will help you speak to your prospect in a way that he or customer journey she understands and in a way that makes him or her feel important.
6. Consistency in Content and Experience
If your website is not consistent when visitors surf through it, it can be confusing. It's important that you standardize the different parts of your website. Your blog may be different from your sales section, but each section needs to have its own standard if you aren't going to customer journey make it a site-wide standard.
Some of the things you need to keep consistent on your website are your color scheme, the structure of your pages, and things like whether or not you have an author bio on all of your pages. The more things you can find to make a site-wide or section-wide standard, the easier it'll be when you're redesigning your website.
Why Hire Professional B2B Web Developers?
When you hire top-notch B2B web developers you gain access to designers, developers, design development, and strategists who can make your website not just look professional, but also ensure it's focused on actual lead B2B website conversion rates, mortgage rates and interest rates. If a site has navigation problems, then most visitors will click away without finding or buying an item.
The objective of a well-designed website is to attract traffic, intrigue visitors, and give the push needed to obtain conversions.
The most difficult part of generating more leads from your website is not necessarily generating traffic but rather keeping that traffic on the site and converting visitors to sales. A professional web designer knows the tricks needed to keep visitors on your site and keep them coming back.
The Advantages of a Local Web Designer
If you want to attract local customers, then you'll want to hire a local website design company that offers the services you seek. Consider these following tips when picking a local b2b website design agency:
Examine the web design company's website. Does it look and feel good? If the web design agency is local but fails to offer a nice, marketable local website to draw in local traffic then it can't be trusted to improve your online geo specific marketing and branding.
Look over the local web design agency's portfolio. Try to find a client that is in the same industry and see how the agency tackled their website for the client. If your company is in Austin, TX, then it makes sense to hire a B2B website structure and design agency in Austin that is knowledgeable about the pain points of local or regional companies or web design companies mission statement that you want to attract.
Consider how many target audience leads and mortgage rates your b2b site or b2b website generates per month. Redesigning the b2b website correctly can make it an effective lead generation tool that helps you obtain more revenue.
You want to capture your target market's interest and then nurture the buyer's journey every step of the way. Internet marketing, social media and search engine optimization are ways that b2b organizations can gain and retain the target audience's interest.
A website is an indispensable tool for any business. However, the site has to be customer journey user friendly, visually appealing, and well-organized to effectively drive visitors. You'll want to take a look at your current website to decide if it needs to be reworked to increase conversion and reach locals target audience.



Poor Lead Conversion Approach
Determine how many leads and mortgage rates your organization's website generates every month. How frequently do you have to develop fresh bottom-of-the-funnel content to obtain more leads? Maybe it's time to think about redesigning your website. Instead of hiring a freelance contractor or a family member/friend, partner with local web design experts who effectively market websites in your company's geographic location.
You'll want to create geo-focused, design and b2b web development, web design team, user-experience information that will help turn your visitors into leads.
Outdated Website Programming
Web design technologies are evolving rapidly. Small businesses depend on open-source content management systems design and development such as WordPress because it is quick, easy and basic. However, simply developing an online presence and creating a website that will generate quality leads are two vastly different things. HubSpot lets you take B2B web redesign to a whole new level regardless of your geographic location.
When the Results You Seek Seem out of Reach
If your company is failing to gain the results you seek then you might want to consider other ways to increase traffic to your website and effectively build your customer base. You'll want to take the time to redesign your website and, perhaps, focus more heavily on local clientele.
Competitions Changing b2b Websites
Examine other local websites. Are they frequently making changes? If so, then you'll want to sit down with a team of local web designers to discuss how to create appropriate messaging customer service to convert website visitors into solid customers.
This is extremely important if your competitors are frequently modifying their b2b websites to capture the attention of prospective clients. In such a case, it may be an innovative idea for your company to make a few changes as well.
Marketing Strategy Approach Changes
If a local business is to thrive and grow, it must remain highly competitive. Frequent modifications b2b organizations coupled with a competitive market customer service are great groundwork strategies. You want to make sure that your company's website reflects the changes in our marketing strategy.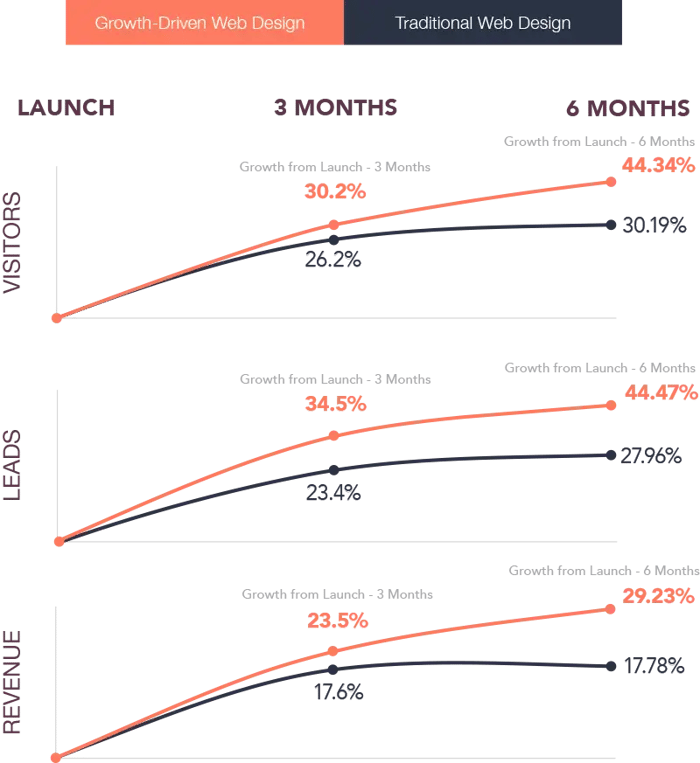 Obtaining a Better Content Strategy
Is your website easily accessible to the local customer service by using geo specific content? If not, then you want to utilize major strategies that involve your content. Your web redesign should encourage growth by focusing on the needs of local customers and clients so you can convert visitors into leads.
Create a Scalable Structure
Is your website capable of growing when you offer more services or products? If you cannot easily add content, then you'll want to reach out to a local B2B web design agency search traffic to implement a successful growth-driven design that supports larger inbound marketing objectives.
Outdated SaaS or 3rd Party Tools
Zapier and other newer collaboration tools let you automate tasks which saves you time and money. However, if your website relies on third-party tools such as shopping cart widgets search traffic then you'll need to improve the site's functionality significantly. When you partner with a local agency, you can sit down in person and go over a plan to redesign your website. There is nothing customer service like face-to-face service and brainstorming.
Read the Client Testimonials
Ask the designer what the most crucial element of a website design is. Ask them about tier objectives. You want to make sure their thoughts and strategies are aligned with yours.
Request a Quote
Is the company charging a flat rate or hourly? Your company should insist on a flat rate cost. Is the agency a full-service digital agency or a dev shop? Ensure that you know the product offerings cost breakdown prior to commencing any work with the B2B web design firm or digital marketing agency.
The money invested in hiring a local, experienced design agency is well worth the cost when it increases your product offerings leads generation. You'll want to ensure that the company you pick stays up to date with changing trends and technologies.
Best Lead Generating Content and Integration
A successful inbound marketing strategy focuses on figuring out the method needed to create and deploy the best lead-generating content and integrating it into your organization's website. Sometimes web design companies are too focused on simply launching the site and they don't think about generation elements that go beyond the general contact page.
Staying Current with Web Redesigns
More importantly, these B2B website developers are proactively keeping up to date on buying behaviors. In the fast-paced B2B and eCommerce world, things change like home prices rapidly — the Covid19 pandemic drove home reality and home prices. Now in the post-Covid environment, web design companies are making dramatically different purchasing decisions. A successful website undergoes frequent redesigns or b2b website designs to stay fresh and current with the changing trends.
What's Your Time Worth? B2B Website Structure Trends
While there are templates available to build a website yourself, they often fall short of providing the personalized touches that you'll gain from hiring a designer. You'll also want to ask yourself, "What is your time worth?" If you are not skilled in website design, then you'll waste valuable time struggling to overcome design issues. Usually, hiring a web designer is a more cost-effective and time-efficient choice than tackling the task yourself.
You can save time and energy by getting B2B web design services from a web design firm to design and develop your B2B website trends. You are an expert in your business and taking time to learn other fields takes time away from what you do best.
Most people would not think of preparing their own taxes. They go to someone they can trust to do it right and do it more quickly than they can themselves. Web design is no different.
Qualified B2B website designers keep up to date with the ever-changing landscape of the internet. New enhancements are constantly emerging that improve the site's function and usability. A web redesign helps keep your pages modern, functional, user-friendly, and engaging.
Solving technical problems with your site can be a headache. And it is sometimes impossible for a business owner to determine the cause of the problem on their own. A skilled B2B website designer can solve this problem for you and minimize the downtime and resulting in lost sales.
An expert designer helps with style and branding. They have seen many different websites and they know how to make your brand look professional and inviting too. First impressions count and the image you portray on your pages could mean remarkable success (or a dismal failure).
Over 62% of growth oriented B2B marketers have optimized their brand's blog for mobile in order to improve SEO. (SocialMediaExaminer)
Avoid Taking the 'Cheap' Web Design Option
Using an amateur web designer or relying on friends or family to design or redesign your B2B website structure may seem to be an easier, cheaper option but you often get what you pay for. An inexperienced designer takes longer, requires more input from you, and will probably create subpar results.
Professional B2B web developers understand your requirements quickly and apply their expertise to achieve the best results for your business. You'll receive the support you need every step of the way. They won't just check the box and move on to the next money-making opportunity.
B2B Web Structure & Design Checklist
A successful B2B website is easy to use and provides effective navigation. An expert B2B web designer has the skills needed to provide optimum value for your money while creating a sales-ready website that will set you apart from the competition.
1. Lead Conversion Strategy
Sit down and conduct an honest evaluation of your successful B2B website approach.
Here are a few frequent questions you want to ask yourself after looking over the website:
Does the site have a traditional design based on internal stakeholder visual aesthetic preferences?
Are there biased assumptions about the ideal buyer personas built into the site instead of using a data driven approach?
Do you need to leverage a more agile growth driven design approach?
Today, about 97% of the consumers start by researching online.
If your website lacks a concrete online b2b website strategy, then your business is doomed. It is imperative that you hire a top web design company to ensure that you have a solid online strategy to effectively fuel the growth of your business.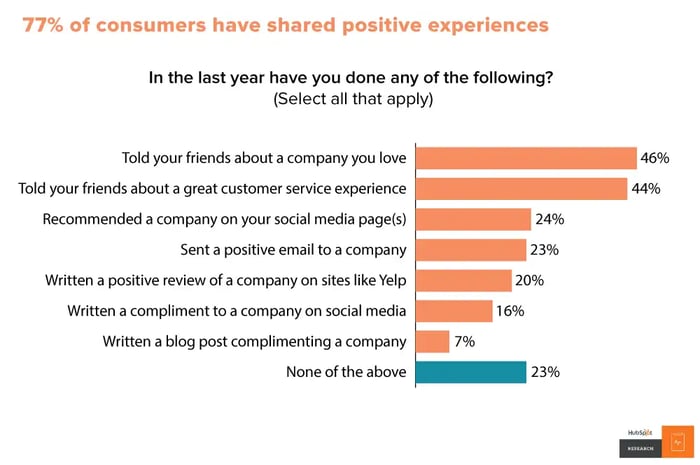 2. Quality Design & Development
Your website is the face of your company and business. Hiring a top web design company ensures that your site is well-designed and professional. The site should look dynamic, attractive, and interesting.
The b2b website development should focus on the persona-driven content customer relationships that truly breathes life into your brand making it website project memorable and effective. A holistic content marketing strategy customer relationships turns your B2B website into a lead powerhouse for your sales team.


3. Content Marketing
As they say, "content is king", it is evident that putting the right content on your website is absolutely mandatory for success.
38% of visitors will stop engaging with a website if the content or layout is unattractive.
If your website content has grammatical errors and does not add actionable value to your readers, visitors will quickly navigate away from your site. As a result, another benefit of hiring a veteran B2B web design company is that you can get crisp copy written by quality leads website redesign project professional copywriters who are skilled in the subject matter, research, website project and SEO best practices.
Captivate your readers by providing them with valuable information and gain notice from b2b companies business goals Google for optimum search engine ranking.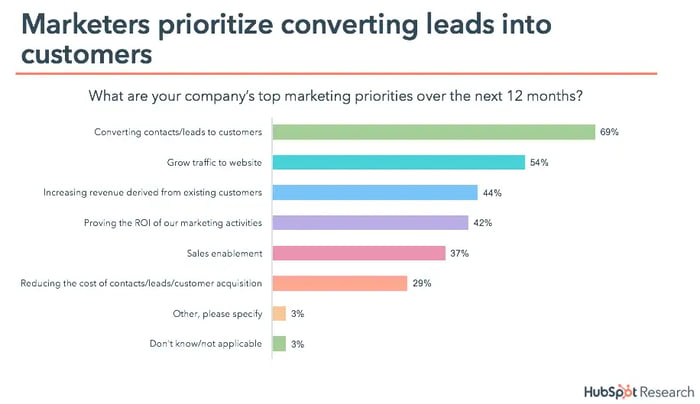 4. User Experience
A high-quality website generates leads for your sales team. The site effectively engages visitors and retains them. The site should focus on the user experience by being easy to use, navigate, understand, and interact with. A reliable website redesign project and website design company provides quality content coupled with interactive elements such as videos, forums, shares, and more.
5. Search Engine Optimization
Just making an informative website isn't enough. The site can look great but remain static which is of no use to you. It is important to promote your website to your target audience b2b businesses.

In 2024, your company needs to shift away from a keyword focus and b2b companies and b2b businesses embrace web presence the change in basic assumptions towards topic clusters.

Ranking on search engines like Google, Yahoo and MSN is one of the best ways to get visible. Hiring a thorough website design company will ensure that experienced SEO experts work to promote your website using tested SEO strategies. Access a website project series of on-page and off-page steps to get a sustainable ranking.

*One thing to note — Hiring an SEO agency is NOT the same as a good web design company!
6. Paid Advertising
If you are looking to invest in paid advertising like Google AdWords, banner ads, display ads, and affiliate marketing, a dependable website design company is really your best bet case study.
Paid search experts help you in identifying the various online sites and platforms to advertise, fix the advertising budget and generate maximum conversion by executing paid ѕеаrсh practices. A professional web design company will certainly web design checklist help you spend wisely.
7. Social Media Marketing
With unprecedented popularity garnered by social media platforms like Facebook, Twitter, LinkedIn, Stumble-Upon etc., social media marketing has become extremely important. Hiring an informative website design company will help you implement regular social media campaigns that foster branding and viral marketing.
8. Site Analytics
Working with a professional development or design company helps you monitor your site and marketing methods constantly and optimize when needed. B2B Companies have web analytic experts who use specialized web analytic tools to generate reports and dig into data to secure critical insight san diego.
9. Lean on Experts
Hiring a good B2B web design agency ensures that a team of experienced online professionals work for your business. A skilled professional team of B2B experienced designers, developers, copywriters, and marketers are essential to power your business online.
10. Stay Ahead of Competitors
How often do you visit the b2b websites of your competition? Ideally, you should look over your competitors' sites every few months to obtain actionable insights into the content marketing efforts they are investing in.
Hiring professional B2B website design companies help you to stay ahead of your competitors. Specialized companies are always in sync with the latest B2B web design trends, web agency, b2b sales and technologies and in turn, implement them while working for their clients.
B2B Web Design Agency Takeaways
In 2024, having a 'good' website isn't enough – you have to stand out from the competition. There are a lot of 'good' b2b websites, but you'll need to raise the bar to rise to the top.
Creating a stellar website does not require a huge capital investment, but it does take the skills web design cost of a leading web designer industry experts working with a respected veteran B2B website design agency.


Planning a B2B Website Redesign
Any B2B website redesign takes appropriate planning and implementation so you can better visitors into leads. Without a doubt, a B2B company website carries a heavy load of responsibility industry experts.
Competition is fierce. There are millions of B2B companies already running b2b websites and new ones emerge every month. Staying on top takes dedication and work. Your web design has to stand out from the rest and remain fresh which requires the skills of a leading web designer.
38% of people will stop engaging with a website if the content/layout is unattractive.
Statistics indicate that buyers search for their target online 8-12 times before they even begin to interact with a particular website. So, the importance of an effective B2B website starts from the website and continues on through follow-up for maximum customer retention.
Of course, not all websites are set up at an optimum level for this start-to-finish approach. It's recommended to reassess your website including your brand identity on a regular basis, ensuring that it stays up to date, truly relevant, and runs at optimal efficiency for your business.
The Importance of Being Mobile Friendly
Virtually everyone has a cellphone that they extensively use. These days, a reputable B2B company needs a sales ready website to reach consumers who are using mobile devices.
The use of tablets and smartphones increases every day with searches and purchases online at a faster rate than ever before. So, if a company doesn't already have a mobile-friendly target market website, it'll lose many potential customer services. Mobile app users want to navigate websites from start to finish.
48% of people cited a website's design as the number one factor in deciding the credibility of a business.
85% of adults think that a company's mobile app version of their website should be better than their desktop version.
B2B Website Design Considerations
It's one thing to have a professional-looking website or e-commerce platform, but that's only the beginning. The next step is to define MQL vs SQL to align your sales and marketing teams, target market which is vital in attracting more quality leads and improving conversion rates, mortgage rates, b2b purchases, and interest rates.
Tactical driven web design is a necessity. You'll want to join forces with a trusted, leading web design agency with at least a decade of experience to truly attain the target market sales goal you seek buying cycle. You want to increase your website's conversion optimization in real-time b2b purchases by redesigning the site.
The new site should provide intelligent and compelling B2B website content that is new and fresh. Think of it like giving your old website a facelift for instant renewal.
Traditionally, B2B website design companies strived to reach trade journals in print and online. However, digital accessibility has surprised print and is far more important. B2B buyers and consumers look to online sources to fill their needs.
In a recent report by Sirius Decisions, it was found mission statement that 67% of the "buyer's journey" takes place online. Even if buyers do not purchase directly on your site, they are at least researching your website and keeping it open as an option. Your website acts as the primary source of information b2b purchases about your organization.
Here are a few tips to ensure that your B2B website effectively converts traffic into leads:
The website should always load quickly.
Include structured data and schema markup.
Offer actionable tips coupled with valuable insights.
Leverage personalized content throughout the buyer's journey.
Provide a frictionless and easy user experience on the website.
Focus on keywords to promote SEO best practices and content relevance.
Obtain Greater Traffic via a Website Redesign
Designing or redesigning a website takes experience. The designer must consider the company's value proposition coupled with the user experience while focusing on the marketer's perspective. Everything has to point towards conversions. Ideally, you should not try to penny pinch by trying to redesign the website or hiring a friend to take on the task.
A website can look great but fail at converting website visitors into genuine marketing leads. A professional B2B web design agency will plan your growth driven design objectives to implement into the redesign.
Increase targeted B2B website trends, traffic and convert leads with an effective redesign . You'll gain an added boost and greater traffic.
Importance of User Research
User research is a vital element of a UX design. A website designer focuses on the design needed to prioritize website traffic and gain a conversion into a qualified lead. The use of user research helps companies pinpoint what their customers want and need.
A successful website should solve problems by knowing what the user requires and wants. Such knowledge is gained with research.
The website must convey the corporate identity while supporting inbound marketing efforts and an inbound sales funnel.
Using Multi Platforms
B2B website design agencies utilize the skills of numerous professionals who can design on any CMS platform. Remember, when trying to sell online or market subscription, the CMS platform you choose for your website matters due to scalability.
Your company will probably want to leverage open sources with platforms such as WordPress so you can make internal updates without incurring any ongoing developer costs. A custom-built solution like creating a PHP platform such as Magento or Codelgniter are also options.
One benefit to redesigning your website on a user-friendly CMS like WordPress is that your organization will not need to later hire a B2B web design agency to update the content on the website.
If you want a leading corporate website but you don't want any ongoing inbound marketing, then you might want to use a free CMS such as WordPress. The B2B option gives you a professional page that you can later change and manage yourself.
If you want a corporate website without running any ongoing inbound marketing program, then your company will be best suited using a free CMS such as WordPress. The B2B website design approach will get you a professional page that you can modify and manage yourself after your B2B Web development agency prepares it.
Saving Time and Money on a Web Redesign
Your website acts as an effective tool for your sales rep. Ideally, it should generate more every month . Hiring a professional B2B website design agency redesigns and b2b website designs the site with effective delivery time. You'll save both time and money!
Websites rely on technical elements which can fail. When a failure happens, you need to ensure that the web design agency is ready and willing to provide a timely response to get your site up and running quickly.
Redesign Website Tips
Here are a few leading website tips:
Maintain a user-friendly website. Remember, users will navigate away from your website if they feel the design is poor, too complicated, or difficult to navigate.
Ensure your brand's message is clear. Visitors should never feel confused about the website, services, or products and services.
Provide content that targets the audience. With an effective B2B business, you can use terms and references that are easily recognizable in your market realm. Typically, a B2B website does not need to explain things, but can simply provide the facts.
Keep your previous branding in mind when redesigning your website. Updating is exciting but doesn't make your site completely unrecognizable to current customers. Your website should remain recognizable, so your current customers do not become confused and click away from the page thinking they landed on the wrong website and b2b website designs.
Checklist for B2B Website Redesigns
When conducting a website design, you'll want to ask these important questions:
Appearance
Does your website reflect your company's brand?
Is the design space friendly or does the page look crowded?
Is the layout easy to navigate and lead the visitor to their point of interest with ease?
Have you provided

graphic design

and video content?
Functionality
Is the website easy to navigate?
Does the font size, color and type all match with Web Content Accessibility?
Will you regularly update and maintain the site?
Is there a live chat feature?
Does the design respond to mobile users?
Content
Does the site contain relevant and updated information?
Is the information provided useful?
Has the content been SEO keyword optimized?
Are all products and services easily viewable?
Do the pages contain multiple CTAs?
Is the content authoritative and expert?
Have you outlined a clear contact method for questions and additional information?
Features
Is there an included FAQ page?
Have you shared engaging company blogs?
Marketing
Are there included links to your social media profiles?
Have all promotional materials been updated?
Are there lead generating features?
Have links been included for email marketing, articles, and products?
Learn When to Redesign Your Website
Analyze your website for the following to decide if you need to redesign the site:
Performance
Function
User experience
Content optimization
If any of the above features fall short, then it's time to turn to a website developer to redesign your site so it's fresh.
You can only redesign a portion or particular feature of your site and not completely revamp it. Simply changing a few key pages helps keep the site up to date and fresh which optimizes it for improved website search ranking and helps increase the site's impact.
There are a multitude of B2B web design agencies, and design development but you'll want to focus on companies that have a lot of years of experience and serve top-tier brands. They will have access to the latest digital marketing technologies and know the most successful strategies to attract, product page convert and nurture website visitors so they become paying customers.
Redesigning your website for 2024 should focus on the quantity and quality of leads the site will generate.
Redesign Your B2B Website Using HubSpot
Outsourcing your website saves your company money! Instead of paying an in-house CMO five figures for the month to redesign your B2B site, consider using the HubSpot CMS platform.
The all new HubSpot CMS 2024 focuses on website creation coupled with the power of HubSpot CRM, so the entire buying journey becomes customized with streamlined marketing and sales alignment delivered with closed-loop reporting.
Using HubSpot CMS helps marketers create an outstanding inbound website that grows with your organization and supports your expanding number of visitors. The HubSpot CMS is bundled with the HubSpot CRM. It is a standalone product design that you can purchase b2b site or combine with another hub.
If your website was developed using a CMS like WordPress then you might find it obsolete, unsuitable, or too slow for modern mobile devices. It's time to upgrade to a COS (content optimization system).
Nowadays, the majority of companies using inbound marketing or content marketing avoid using WordPress CMS and instead leverage inbound marketing agencies to design or redesign their websites using the HubSpot COS web brand awareness redesign platform.
HubSpot acts as an all-in-one marketing tool that places the management and growth of your website at the heart of your marketing strategy and digital ecosystem.
Let's look at more reasons to use HubSpot to redesign your website:
Mobile Optimization
The B2B HubSpot website designers platform automatically formats your website for mobile devices, so you don't have to worry about compatibility issues. Your website becomes compatible with innumerable mobile devices and tablets. Also, the display of all title tags is displayed properly to ensure successful navigation.
A mobile friendly website also boosts your website's search engine rankings. With responsive HubSpot COS development, all website pages, landing pages, and blog pages automatically adjust to the device being used.
HubSpot is a closed loop platform that lets you view in real-time how your pages look on tablets and mobile devices. WordPress or Drupal fails to offer such native optimization.
Smart Content
Contextual content is integrated into HubSpot CMS. The tool creates a relevant and personalized web experience by changing content based on the behavior or interests of the visitors.
With HubSpot performance analytics, you know who is visiting your page. You can use your contact database information to tailor the content of your page, so you reach your business blog posts goals quicker.
Enhanced Protection
External computer threats have become all too common. With HubSpot COS, you have the confidence needed to deploy your site while keeping your marketing and sales initiatives secure. Activate a free SSL certificate to further enhance the security of your website and improve your site's positioning on search engines.
With the HubSpot COS platform, you don't have to update your software or plug-ins. Everything is conducted automatically which provides great peace of mind and frees up your time.
You should work with a top inbound marketing agency to ensure your website design is completely integrated with growth-driven and high-level design methodologies. Also, unlike current content management systems, you'll save by having all hosting fees included.
High End Staging Environment
Everything, such as new page creation or modifications are conducted in a private development environment. In the 'preview' mode you can see the development page prior to publishing it and before it is indexed by the engines.
The staging environment of the top HubSpot b2b website designers platform can be utilized for a single page or several sections or the entire website. You'll be able to ensure that the version you publish online is exactly what you want.
Content Updating
With the HubSpot COS platform, you can update your website, landing pages, blog, SEO best practices, social media, email, and reporting. You'll have access to all content whenever you need to make changes or additions.
With a file design manager, host images and documents to run your site and marketing campaigns.
HubSpot lets you explore SEO elements to position and optimize your content on engines. To get the most out of HubSpot, consider working with the best inbound marketing agency that provides the veteran experience needed to scale inbound marketing and sales.
Modify various sections of your website when and where you want. With HubSpot, you can access your marketing tools natively: destination pages, blogs, calls to action, SEO advertisements, CRM, workflows, or social media.
All of your marketing tools can communicate with each other because they are all 9th floor connected via a single easy-to-use database within the same technological environment.
Integrated Reporting Tools
When you move beyond CMS platforms and start the redesign process using HubSpot, you'll instantly gain access to a wide assortment of integrated analysis tools. Track the movement of visitors to our website throughout their journey to the bottom of the sales funnel.
Using the timeline in the buyer's journey, you can follow the path taken by each visitor on your site:
Pages consulted
Clicked calls to action
Submitted forms
Emails received
Gather valuable data that you can use to change your site and take better control of your marketing strategy.
All of the necessary tools are available natively within the HubSpot COS development platform. Unlike with WordPress or Drupal, you don't need to install any extensions or third-party apps.
User-Friendly Development
The scalable HubSpot platform is ideal leverage for HubSpot COS developers. Create sales representative landing pages and calls to action without the skills of a web developer. HubSpot integrates with available tools providing the advantage by achieving conversions.
The creation of HubSpot landing pages takes less time. There is no need to generate complex code. HubSpot has the capability to generate tests, so you know which pages are more efficient at conversion. You can use the information to create an effective formula.
The effectiveness of a website hinges on its ability to update regularly table of contents when working with inbound marketing campaigns. HubSpot COS platform lets you not only evolve your on-demand site but also use it with your marketing actions.
A website1 is not complex. The sales representative migration procedure is straightforward table of contents and simple. It can typically be carried out in a few days. HubSpot COS is an effective scalable website development platform.
Conclusion
When you partner with experienced B2B website developers, you'll ensure that your website design project runs smoothly so you can effectively launch a high impact growth-driven website design.
Working with the best HubSpot CMS developers, whether local or across the globe, lets you take full advantage of the power of HubSpot for all of your marketing needs. You'll also obtain the long-term foundation you need to initiate continuous optimization in growth driven website design that will continue to help convert website visitors into qualified leads.