Below are 7 top reasons your companies next B2B website redesign should take place using HubSpot CMS platform.
The all new HubSpot CMS rolled-out in 2021 combines both website creation with the power of a CRM to customize the entire buying journey, streamline marketing and sales alignment, and deliver true closed-loop reporting.
HubSpot CMS helps marketers create a beautiful inbound website that grows with you, and your visitors. HubSpot CMS comes bundled with the CRM and is a standalone product available for purchase on it's own, or can be combined with any hub.
If your site was developed in a content management system (CMS) like WordPress and you find that it's obsolete, slow, or unsuitable for mobile devices, then it may be time to upgrade to a content optimization system (COS).
In fact, most companies leveraging inbound marketing or content marketing would laugh at the idea of only using Wordpress CMS, and they often leverage inbound marketing agencies to redesign their website on the HubSpot COS platform.
In addition to being an all-in-one marketing tool, HubSpot allows you to place the management and growth of your website at the center of your digital ecosystem and your marketing efforts.
7 reasons to redesign your website on the new HubSpot CMS:
1. Optimized for Mobile
These days, having a mobile-friendly website not only impacts your users' experience but also your search engine rankings. Ensure that title tags are displaying properly and that navigating the mobile site is easy.
Both mobile-specific and responsive design environments are acceptable to search engines. The HubSpot website design platform automatically formats for mobile devices, so you no longer need to worry about whether or not your website will be compatible with the dozens of mobile devices and tablets.
Thanks to responsive HubSpot COS development, your website pages, landing pages, and blog pages will automatically adjust according to the device your visitor uses. Working with a closed-loop platform like HubSpot even allows you to preview, in real time, the rendering of your pages on mobile devices and tablets.
A native optimization of this type would be unimaginable on a CMS like WordPress or Drupal.
2. Smart Content
Called "contextual content," this feature is natively integrated into the HubSpot CMS. This tool allows you to offer a more relevant and personalized Web experience by varying the content of the pages according to the interests or behavior of your visitors.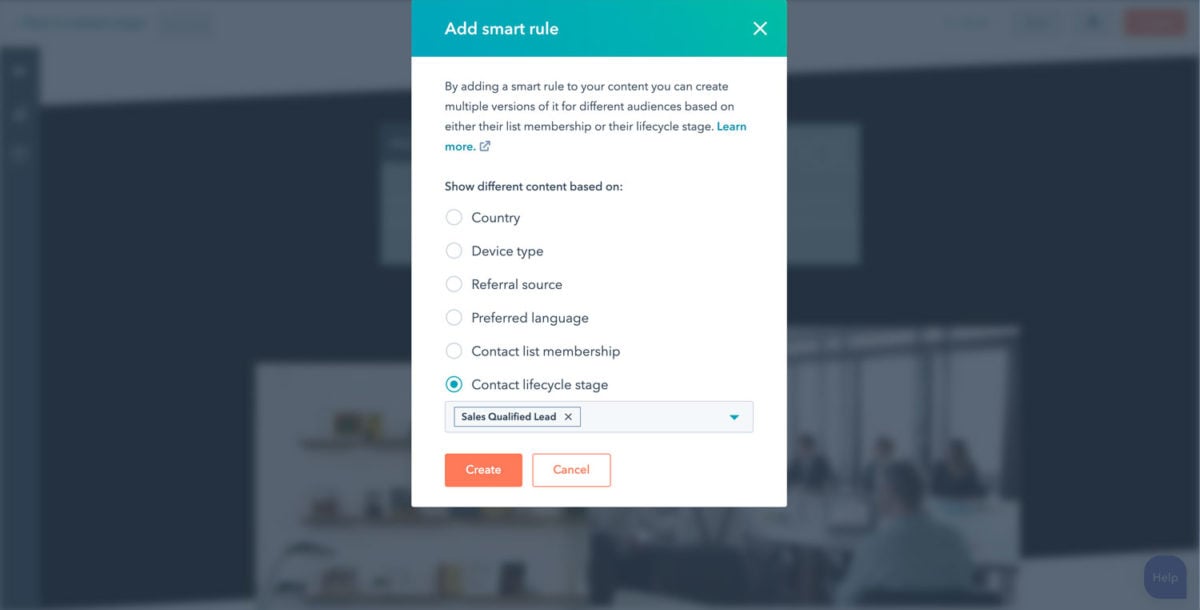 HubSpot performance analytics lets you know who's viewing your page. For example, smart content allows you to use your contact database information in order to tailor the content of your page conversions and reach your business goals faster.
3. Enhanced Security
HubSpot COS allows you to protect yourself from external computer threats. This gives you the confidence to deploy your site and marketing and sales initiatives in a secure environment. In addition, you can activate a free SSL certificate, which, in addition to enhancing the security of your site, will improve your positioning on search engines.
Forget about technology updates and maintenance. With the HubSpot COS platform, you don't have to worry about updating your software and plug-ins or even the compatibility of these updates with your website.
Your company will be best suited working with one of the top inbound marketing agencies in order to ensure your website redesign integrates high-level growth-driven design methodologies. Once in place, you can free the mind of your IT department. Note that, unlike most current content management systems, hosting fees are included.
4. High-End Staging Environment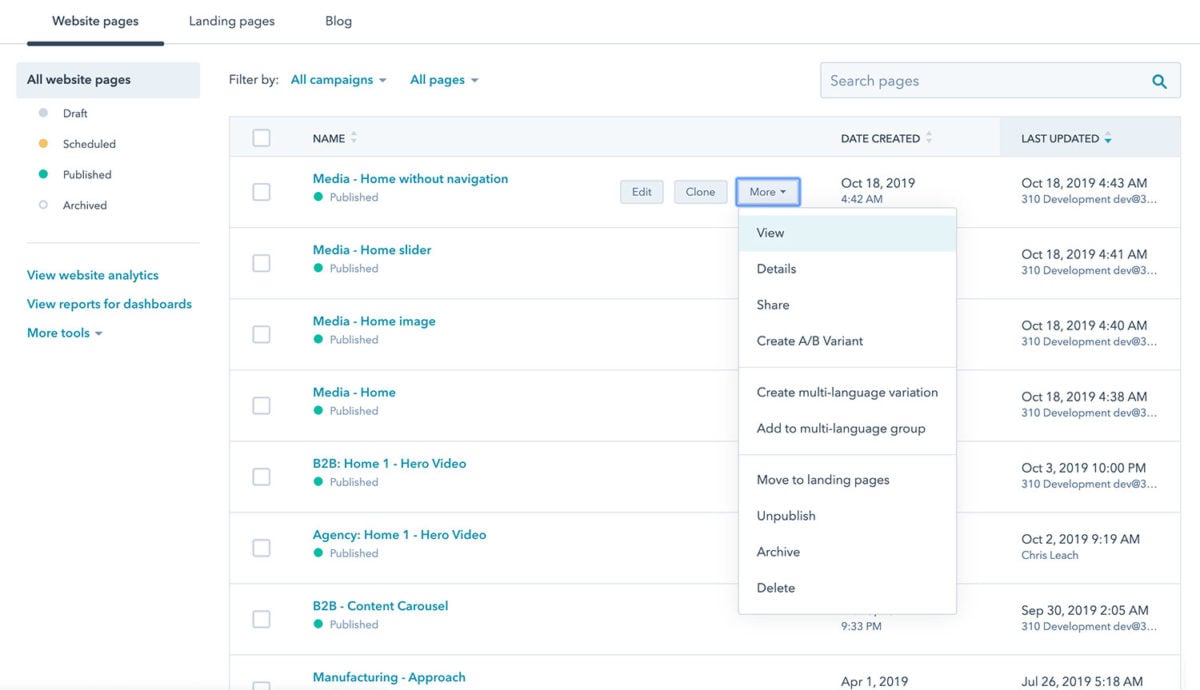 Creating new pages or modifying existing sections is done in a private development environment. This "preview" mode allows you to see a developing page before it's published online and indexed by the search engines.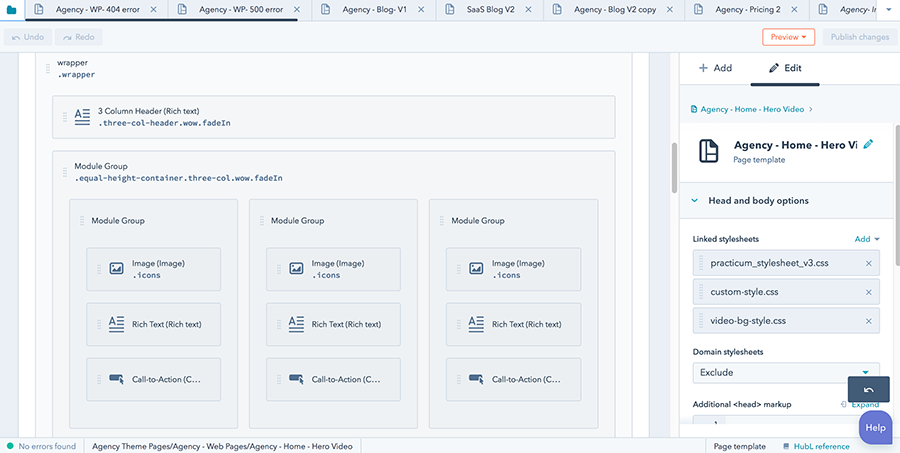 The HubSpot website design platform has a best-in-class staging environment that can be used for a page, several sections, or even the entire website! In this way, you make sure that the version that will be pushed online corresponds perfectly to what you had planned.
5. Updating Content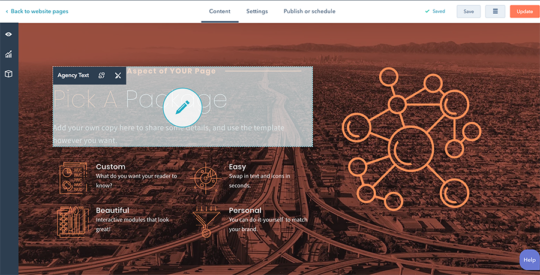 The HubSpot COS platform allows for straightforward updating of your website, blog, landing pages, emails, SEO, social media, and reporting. This means that you have the ability to access the content at any time in order to make additions or changes.
The file manager will allow you to host all the images and documents needed to run your site and your marketing campaigns.
Beyond the content of your pages, HubSpot allows you to take into consideration SEO elements in order to position and optimize your content on search engines. In most cases, companies get the most out of HubSpot by working with the best inbound marketing agencies, ones that have veteran experience scaling inbound marketing and sales enablement through HubSpot.
In addition to being able to modify the different sections of your website, HubSpot allows you to access all your marketing tools natively: blog, calls to action, destination pages, emails, social media, SEO, workflows, advertisements, or your CRM.
In fact, all your marketing tools will be able to communicate with each other, because they live in the same technological environment and are all connected to a single database.
6. Integrated Reporting Tools
When you graduate beyond CMS platforms and redesign using the HubSpot website designers platform, you'll instantly have access to an array of fully integrated analysis tools. You'll be able to accurately track the movement of your website visitors through their customer journey to the bottom of your sales funnel.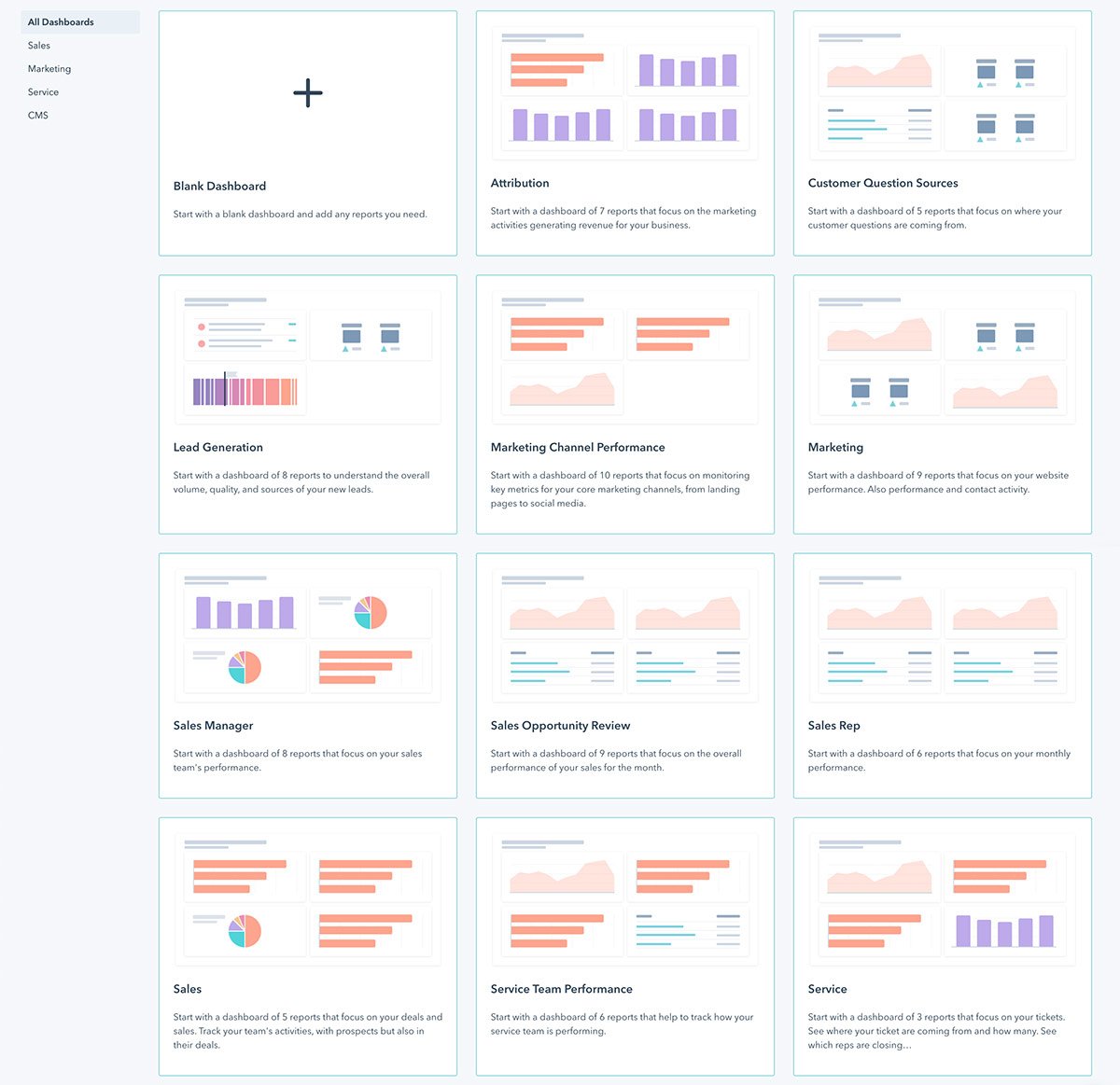 The timeline in the buyer's journey allows you to follow the path of an individual on your site: pages consulted, clicked calls to action, submitted forms, and emails received. These valuable data will be a key asset to change your site over your marketing actions.
All of these tools are available natively in the HubSpot COS development platform. So you don't need to install extensions or third-party plug-ins, as would be the case with WordPress or Drupal, for example.
7. User-Friendly Development
The highly scalable HubSpot platform for websites is one of the reasons to leverage the best HubSpot COS developers: in order to ensure your company is maximizing all the tools at your disposal within HubSpot. You can now create your landing pages and calls to action yourself without necessarily using a Web developer. HubSpot integrates with the rest of all available tools, giving you the advantage of easily converting your readers into leads.
With the creation of HubSpot landing pages in less time, you'll know in advance which offers you need to put forward, and all this, with an easy editor, without you having to generate a complex code. HubSpot landing pages generate tests. You'll know which page has been more efficient in terms of conversion or to determine the formula that has been best adapted.

Key Takeaways

With all that said, the effectiveness of a website lies in the ability to update it regularly to the rhythm of your inbound marketing campaigns. The HubSpot COS platform enables you to not only evolve your on-demand site but to also place it at the same level as your other marketing actions.
To take advantage of top-tier HubSpot COS developers, there's no need to embark on a complex growth-driven website redesign process. The migration procedure is really simple and is done in a few days. If you value the effectiveness of your business on the Web, then the HubSpot COS is the most scalable website development platform for your business.
Partnering with a local inbound agency is ideal when one of your company's main objectives is to increase the number of website visitors who convert into sales leads. Working with the best HubSpot CMS developers will ensure your company's B2B website redesign project results in launching a high-impact growth-driven website design with the HubSpot COS platform.
The HubSpot CMS is also great way to take advantage of the full power of HubSpot for your marketing campaigns. In addition, this will provide a long-term foundation for initiating continuous optimization in growth-driven design logic that will help convert website visitors into qualified leads. If this sounds overwhelming, then you might consider top hubspot website designers.