Hubspot describes inbound marketing as "an approach focused on attracting customers through content and interactions that are relevant and helpful — not interruptive… Unlike outbound marketing, inbound marketing does not need to fight for potential customers' attention." What is the role of marketing in hotel industry? Why do hotels need inbound marketing? we explain them in this article.
Furthermore, inbound marketing is centered around three stages of the customer's journey: attract, engage, and delight.
Attract: This phase involves capturing leads with compelling content and outreach to draw them into your inbound flywheel or funnel.
Engage: This phase involves providing potential customers with interactive tools that help them discover more about your business and move them towards making a decision.
Delight: This phase is focused on customer service. It involves helping, teaching, and listening to your customers to discover how you can make their overall experience better and one that they will recommend to their friends and family.
Inbound marketing companies are on every marketing expert's radar and is becoming more widely adopted by hotels and resorts. Rather than attempting to achieve your goal amount of inn visitors with notices in movement magazines, on television, and through direct mail, with inbound advertising, you share your content through your own channels. Examples of these communication channels include your inn's website, blog, and web-based social networking platforms.
Some suggestions for implementing inbound marketing into your campaign to capture and convert leads into customers include the following:
Blogs about the location of your business, attractions, travel writer's guest blogs, and popular to-do lists
Attractive images, descriptions, and details about your hotel that will catch the eye of potential customers in their search
Having a strong and consistent social media presence, including posting your own photos and allowing past guests to share their experiences
Optimize your content with SEO strategy
Clear call-to-actions, such as "Book Now" to convert leads into customers
Utilize engagement tools on your website to make it easy for potential guests to learn more information about your business and make a reservation
We'll touch more on ways to implement inbound marketing into your strategy later in this article.
Inbound showcasing centers around making quality substance that pulls individuals toward your organization and item, where they normally need to be. Above all, hotels and resorts today have figured out how to partner with niche hospitality marketing agencies to balance marketing ROI.
These days, relying solely on the old-school methods of outbound marketing in hospitality industry, advertising, and email marketing plan could tragically send all of your diligent work in outbound promoting specifically into a client's spam or trash folder. Paid promotion requires a nonstop venture of cash to augment top-of-the-funnel activity by working with one of the best inbound marketing agencies in your city.
The minute you stop publicizing your hotel in magazines, on TV, or on the web, you will promptly see a noteworthy drop in the stream of activity to your site. This isn't the situation with inbound advertising. Your online journals, asset area, and other substance will stay on the World Wide Web.
How Does Inbound Marketing Benefit Hotels?
Inbound marketing agencies for hotels allow your customers to interact with your business in helpful ways and provides you with feasible business. By situating your hotel for long haul achievement, you will increment both inhabitants rates and income for your inn. What's more, inbound advertising is anything but difficult to keep track of over time and enables your inn to center around showcasing channels that give the best ROI.
Try not to dawdle by advertising your inn to individuals who aren't intrigued. Rather, position yourself where potential visitors are seeking your type of business with inbound advertising systems. This practice gives you the opportunity to focus your efforts.
Likewise, inbound marketing for resorts enables you to better foresee the requirements of visitors and adjust your administration offerings to meet their inclinations. Fulfilled visitors give extraordinary informal referrals. They may even like and offer your substance via web-based networking media, helping your lodging grow on the Web.
Faster Lead Conversion
By adjusting your distributed substance to your clients' advantages, lead change has turned into significantly more practical. A refreshed profile page, a general posting plan, and drawing in the content are the columns to an effective online networking system. In the event that the substance you have made is connecting with enough, your image won't go unnoticed.
Envision the time it takes between a client seeing an advert on a bulletin and their procedure to search for data about your lodging. Tapping on a blog or web-based social networking post gets your clients perusing your site considerably quicker, and will probably bring about a speedier deal transformation.
In this digital age, customers expect businesses to be accessible online. They want convenience first. By implementing hotel inbound marketing, which is digital marketing at its core, you can allow your potential guests to discover your business, read reviews and pertinent details about your business, and book with you all in one place from the comfort of their home.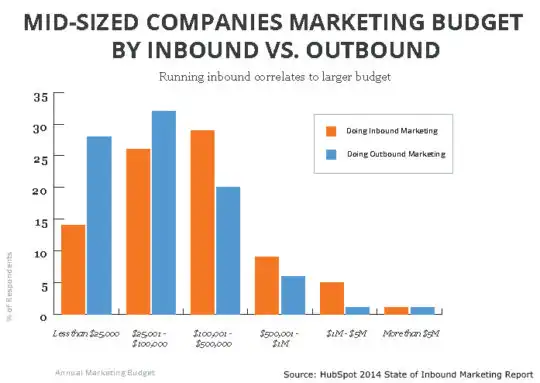 Inbound Marketing Boosts Visibility
Inbound marketing is a sure-fire way to boost visibility and get your business in front of the right travelers that have the highest probability of booking with you. The right content at the right time can capture the right leads.
49% of potential guests read online reviews of hotels
A solid inbound marketing strategy will include targeted content, customer reviews, SEO, carefully crafted website design, and paid media. All of which help your business be seen by more of your ideal customer base.
Inbound Marketing Costs Less
Cost is a noteworthy factor with regards to the verbal confrontation between inbound and outbound showcasing. Paid publicizing by means of publications and billboards require month-to-month rental charges and are only around temporary – they will be brought down inevitably.
Web journals, then again, exist online for an infinite amount of time and cost almost nothing to keep up. On the off chance that one of your articles, posts or recordings has turned into a web sensation, you can expect great ROI at relatively low expenses.
Ceaseless Engagement
A noteworthy element of inbound marketing plan for hotels is that your content can keep on driving the movement to your site long after its unique date of distribution. As blog entries and your web-based social networking impression exist online inconclusively, don't be astounded if a past article reemerges as a sudden champion for your image.
Jump on it if that happens – old content is an incredible tool in the event that it makes a passionate association and draws in your gathering of people.
Improve Your Marketing ROI
According to studies done by Hubspot, 92.3% of marketing companies that used inbound methodology experienced an increase in traffic driven to their websites, with blogging being the most effective strategy. They also discovered that companies saw a rise in lead generation by 92.7% and conversion of leads to Sales Qualified leads by 42.2%.
The proof is in the numbers. Inbound marketing is a scalable strategy. You can track the results of each tactic and see how it is benefiting your business.
Fostering Customer Loyalty
Articles and recordings contribute towards long-haul engagement, as they can be found, seen, and shared more than once after some time. Your current and new content will make a bigger showcasing lifecycle and convert guests to your site into promoters for your image. Think about these guests as your virtual team promoters.
And these virtual team promoters go on to share and advance your lodging in light of a positive affair seeing the online content you have distributed. With the assistance of your current internet tailing, you will have the capacity to achieve a broadened system and access more individuals and potential leads.
Inbound marketing for hotels, resorts, and tourism put your customers at the center of your sales cycle and efforts. If you focus on delighting your customers throughout their buyer's journey, you can create a more enjoyable experience for them. When a customer has an enjoyable experience, they have the potential of becoming repeat customers and active promoters for your company that attracts more business for free.
How to Use Inbound Marketing for Hospitality
The idea behind inbound marketing for hotels is to not only make it easy for inbound marketing for hospitality potential guests and ideal travelers to find your business, but to create the best experience possible for them throughout their decision making journey and their stay at your hotel. An expert hospitality marketing agency can help you implement the following strategies to achieve your ROI goals and boost sales.
The following are the most important inbound strategies to use.
Search Engine Optimization (SEO)
Most visitors look online for data, rates, and surveys before making a hotel reservation. In any case, if nobody can discover your business, they probably aren't going to book with you.
85% of the research on hospitality industry today is carried out using search engines
Search engine optimization strategy works to enhance the perceivability of your hotel's website and guarantees that you appear at the top of search engine lists for industryrelated keywords and phrases. When individuals scan for inns in your general vicinity, you need to show up first and as one of the best outcomes—and SEO makes that conceivable.
Hospitality marketing agencies are masters of the art of SEO. They will work with you to find the most searched keywords and phrases that relate to your business and understand how to optimize your content to come up first in search engines. SEO is all about determining what your ideal customers are in need of and positioning your business to be viewed as the best solution.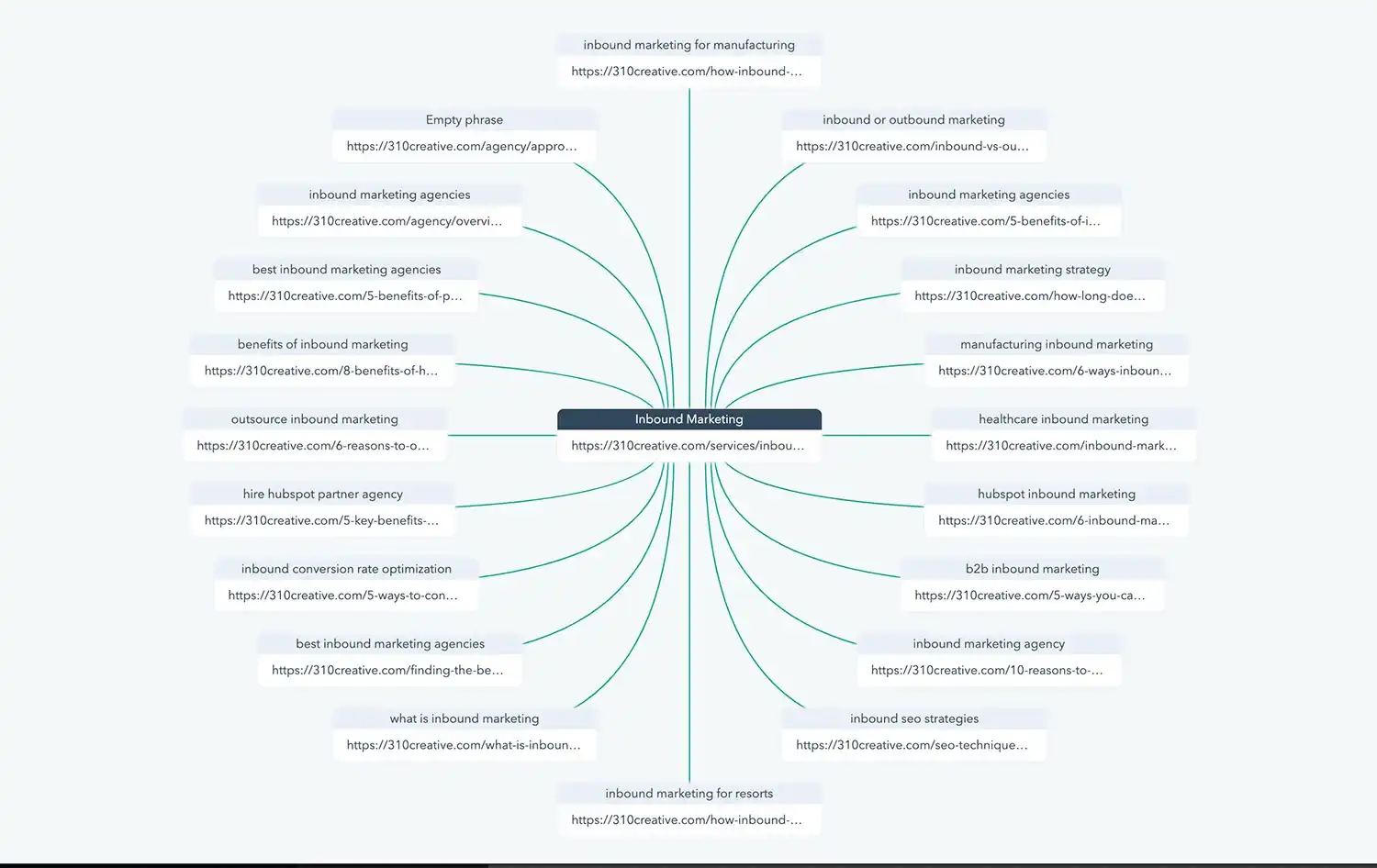 Content Creation
The lodging industry is massive and extremely saturated, so don't be reluctant to get inventive with your content promoting techniques in order to stand out amongst your competitors. Content creation is a vital part of any inbound marketing strategy.
Content for your hotel, resort, etc can include creating a blog that lives on your own website and also guest blogging on other publications to boost awareness of your business. Share blogs about the location of your hotel or resort, nearby attractions to enjoy and to-do lists. You can also share past guest experiences or a travel writer's blog.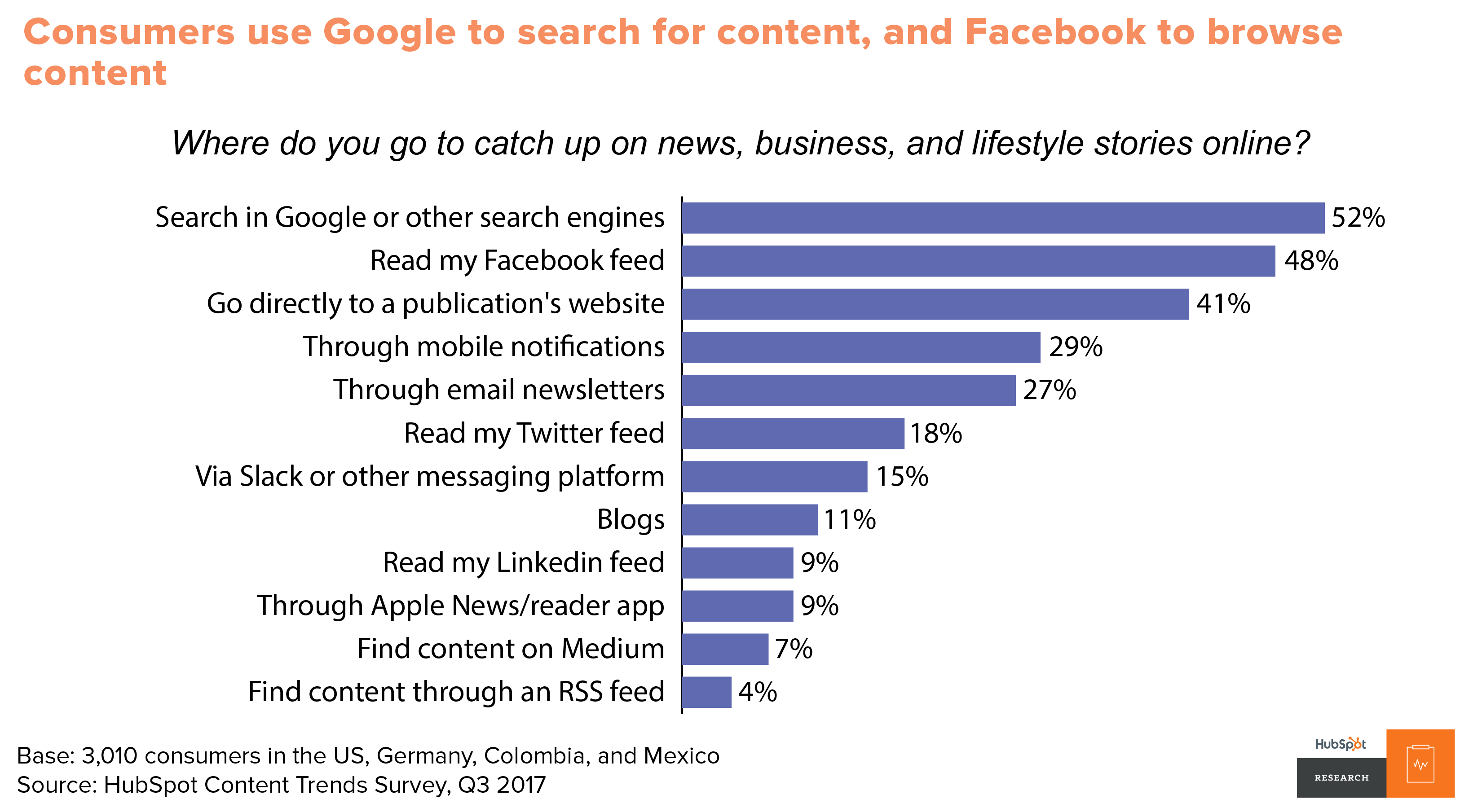 Social media platforms like Snapchat and Instagram energize visitor contribution and attract potential leads with exciting and relevant photos and videos. Likewise, be sure to feature insights about your business that influence it to emerge from contenders.
Tell visitors why they should book with you and how you will make their experience one of a kind. It's also imperative that you make your content accessible on tablets or cell phones. The world has gone mobile, you should too.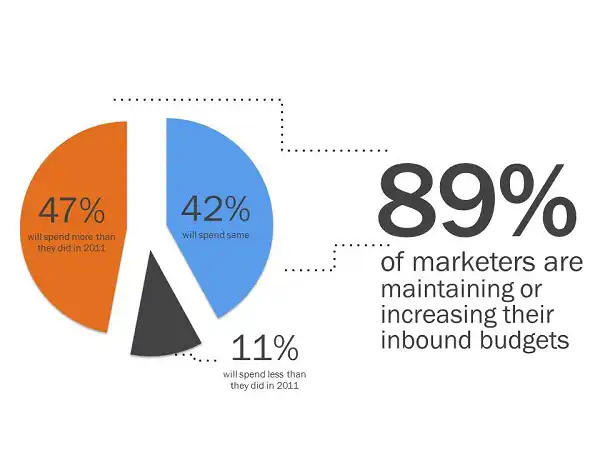 Ensure that your site is on point with your messaging and accessible on all platforms so individuals can discover your lodging and book rooms in a hurry and without much of a stretch. This additionally guarantees a predictable client encounter over all communication channels.
Mobile Optimization
As mentioned above, the world has gone mobile. Most customers have a smartphone or other portable pocket device. It's imperative that your potential guests are able to easily engage with your business from their mobile devices.
37% of potential customers are likely to purchase services using their portable pocket devices, such as smartphones and iPads.
Mobile optimization is an important aspect of inbound marketing for hotels and resorts. This means creating a mobile version of your website to be accessible on mobile devices. This allows customers to do the necessary research about your hotel and even book a room, from anywhere and at any time.
Gathering Customer Information
A hospitality business's inbound strategy (in fact, any business's) should be structured around the customer experience. This involves gathering important information about the customer and providing them with the information they need as well.
Landing pages and call-to-actions give you the chance to gain relevant information about a customer in order to best engage with them. This can be tricky in this day and age.
Customers aren't as easily persuaded to give out their email address or phone number. Inbound tactics provide a give and take a system that allows you to earn this information. You can do so by providing your customers with access to travel guides, deals, or other motivators, in return for their information so that you can further engage with them.
Online Networking
By currently captivating via web-based networking media, you will procure the consideration of visitors. Creating and sharing unique content like blog entries, videos, and photos will arouse the enthusiasm of potential visitors and enable them to learn more about your hotel or resort.
Your online networking destinations are a characteristic expansion of your lodging's site, and they ought to give visitors supportive data that will add to a general incredible remainder.
For instance, you can consider posting fun incidental data realities about your goal to get visitors amped up for an up-and-coming visit. Lodgings can likewise make a buzz with online networking challenges. Urge visitors to explore your business further with your pages, and offer free rewards or motivators for support.
Customer Feedback and Reviews
Word of mouth is one of the most powerful marketing tools for any business. Customers are more likely to book a hotel that a friend or family member recommends to them. And with the popularity of social media today, referrals have a much wider scope. Potential guests can be influenced by an acquaintance or someone they admire on one of the various social media platforms just by seeing a photo/video or reading a quick review.
For this reason, it is crucial that your inbound marketing hotels strategy focuses on gathering useful feedback from current, past, and potential customers. It's important to follow up with past customers and ask for their feedback about their stay with your hotel.
Helpful tools that work for this intention include online surveys, opinion pages on your social media networks, and review boxes on your websites. As mentioned above, when a customer enjoys their experience with your business, they will become active promoters for you. Offering ways for guests to provide feedback helps you to build long-lasting relationships with your customers, understand their specific demands, and make improvements where they are needed.
Three Areas to Focus Your Inbound Efforts
In an article posted by Hubspot for hospitality, one of their inbound strategists explains the three major areas to focus your inbound strategy to reach more potential customers. This list is not just limited to guests that book rooms at your hotel, but offers more ways to boost awareness and revenue.
Rooms are Your Core Business
As a hotel or resort, your main goal is for guests to book a room at your hotel. This is the core and primary revenue source for your business.
Useful inbound tactics to increase room bookings should be centered around sharing the experiences of past guests. You can publish case studies, photos and quotes from former customers. Images of travellers lounging by the pool or indulging in a cocktail at your lobby bar.
If customers aren't already doing this themselves, encourage them to do so with social media outreach and feedback tools. You can also reach out to them and ask if it's okay for you to share their experiences for them.
Food is Your Secondary Offering
Your revenue flow isn't strictly limited to customers booking rooms to stay at your hotel or resort. You can focus part of your inbound strategy on drawing in locals to your restaurant or bar to drive sales.
If you don't already have a public restaurant or bar that is open for customers that aren't guests at your hotel to enjoy, you should add this as an effective way to boost awareness and increase revenue. This secondary offering opens up more opportunities for guests to enjoy your services and spread awareness about your business.
Photos of food and beverage have proven to be an incredibly impactful method to draw in a crowd. Implementing this kind of content into your social media strategy and on your website can reach a new and different audience than that of your core business.
Events are an Opportunity for Community Building
Events can not only allow for another source of revenue, but can also provide a space for past, current, and potential customers to discuss their experience with your business. It also gives them another reason to talk about your hotel or resort to spread awareness, and develop an emotional connection with your brand.
One important aspect of inbound marketing is providing value. By setting up special events for your customers to enjoy, you are creating space for additional value and a chance to curate more content to engage with on your social media and website.
In Conclusion
A fruitful inbound marketing methodology relies upon many inbound experts skilled in inbound strategy, marketing automation, growth-driven design, and sales enablement. In most cases, we see businesses invest a lot of money adopting and integrating HubSpot COS platforms and end-up hiring a single HubSpot specialist. This is a huge obstacle to improving inbound marketing and lead generation ROI.
There is a fine line between churning-out inbound marketing content or management of a company's HubSpot for hotels account and actually having credentials scaling inbound marketing programs and lead generation campaigns. For the same cost of one single HubSpot specialist, your company needs to research local inbound marketing agencies given that for the same price as hiring an in-house HubSpot specialist.
You can partner with one of the best inbound marketing agencies who can leverage their entire team of HubSpot certified inbound marketing specialists to contribute to the success of scaling your company's inbound marketing program.