As a business owner, there are so many things on your plate, and it's likely that your website has taken the back burner. The B2B space can be challenging, and you need to give yourself every advantage possible. Each year, there are innovations and new ideas that are born to make things easier, better, and more attractive to your customers. In this article, we're going to talk about the top reasons to redesign your B2B website in 2019.
If you're thinking about redesigning your website in 2019, you need to start thinking about it right now. The sooner you start planning for your new website design, the easier it's going to be to get the design live in the new year so that you can experience the following benefits.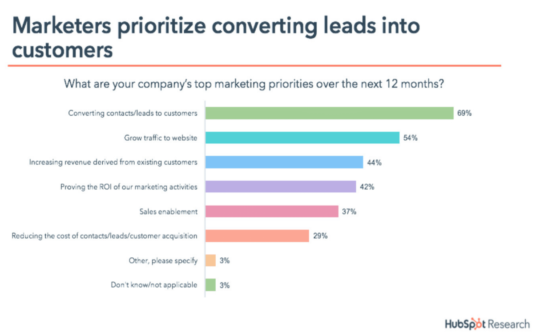 1. A Faster Website
If your website is outdated, it's likely that your website has many parts that could be optimized for speed. Since Google updated its algorithm to include the speed of a site, more and more websites are paying attention to how fast or how slow their sites have been going. If you do a speed test on your site, you may be surprised at just how slow your website's speed is.
Having a faster website will allow you to reduce the number of people that click away because your website isn't loading for them. You'll also encourage people to view more of your pages on your website, and if they come across your site at a later date, they'll remember that your website was quick and gave them their answers quickly.
2. Better Google Rankings
Having a newly redesigned website for your B2B business will make it easier for Google to give you higher rankings. While great rankings will generate clicks to your website, that does not generate sales. In cities like Los Angeles, your company is best suited to work with local digital marketing agencies that can advise and execute a full-funnel approach to scale your customer acquisition funnel.
SEO can get you clicks but has nothing to do with converting those strangers into marketing-qualified leads. When your website has a modern design, it has the all of the latest features that will allow for better function and more of what the search engines want to see.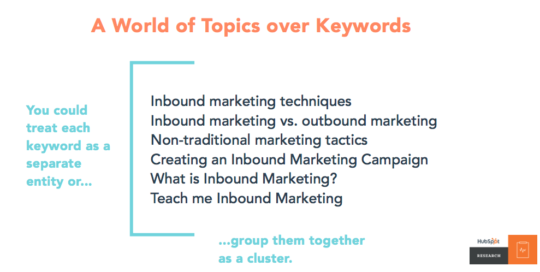 3. Enhanced User Experience
If your website is using technology that doesn't align with the quality of websites that people are used to seeing, they're likely to click away. Having an outdated website doesn't give your business a good reputation. If your website doesn't give its user a good UX (user experience), this is going to take away from your rankings, but it'll also deter potential customers from doing business with you.
If you aren't sure how to give a better user experience, you should work with a company that has a track record to help you get the results that you want. The user experience of your website is key to all of the other pieces of success for your website, so make sure you don't ignore it when you're redesigning your website.
4. Only Have Updated Content Available
If your website doesn't have updated content, you may not even agree with the viewpoints you had written about years before. You may not be focusing on the same demographic of people and now have a better understanding of whom you should be marketing to. Having out-of-date content can attract the wrong people to your business and disperse valuable PageRank into various pages of your website.
Even if you have a lot of content on your website, it's wise to go through your content in order to see if it's up to your current standards. You may also wish to restructure your content and interlink to some other helpful pages and posts on your website.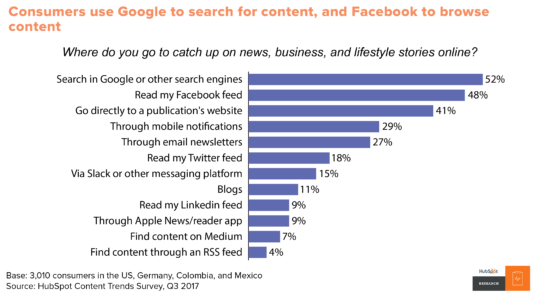 5. Speak Directly to Your Target Audience
When you have the personas of the people whom you want to target drawn out and specific, you can speak directly to your target audience. You know who they are, what they want, how they want to be spoken to, and even what emotions they're feeling when they're reading each of your different pieces of content.
The more you personalize the content on your website to speak directly to the personas you're targeting, the better results you're going to get with your inbound marketing. Personalization will help you speak to your prospect in a way that he or she understands and in a way that makes him or her feel important.
6. Consistency in Content and Experience
If your website is not consistent when visitors surf through it, it can be confusing. It's important that you standardize the different parts of your website. Your blog may be different from your sales section, but each section needs to have its own standard if you aren't going to make it a site-wide standard.
Some of the things you need to keep consistent on your website are your color scheme, the structure of your pages, and things like whether or not you have an author bio on all of your pages. The more things you can find to make a site-wide or section-wide standard, the easier it'll be when you're redesigning your website.
Make Sure to Test Your Website Before It Goes Live
Before your website goes live, you need to make sure that you test it. There are surface tests that you can do in order to make sure your user experience is as good as possible. There are tests that make sure that your pages and posts are working properly. Run all of the tests that your Web designer recommends before you make the site live. If you're using a reliable platform and hosting, you shouldn't have any problems, but it's always best to test.
Conclusion
When your B2B website is updated in 2019, you'll have the latest advances in technology working for you—whether it's tracking your clients through their buyer's journey, lead scoring, or increasing your Google rankings. Just one of these benefits would be enough to warrant a full site makeover, but when you can experience these benefits and more, you need to start planning now. You can contact our HubSpot-certified agency today to find out how we can help you achieve the results that you want.