Obviously you are aware that crypto, blockchain and NFT values severely contracting since November 2021. We are seeing many big players in traditional fintech, with deep pockets, announcing objectives to enter the broader crypto landscape in 2023. As such, developing an effective playbook for marketing blockchain project, NFT cryptocurrency brands has never been more crucial.
Cryptocurrency hit the ground running in 2017. When 2018 dawned, the community was struck hard leaving many feeling jaded, and then the COVID19 pandemic knocked the wind out of its sails even further.
The last three years have been a bear market, but the tide has now changed and crypto has entered a strong bull market throughout 2023. This has changed the paradigm of what is means to have a fool-proof crypto marketing strategy. Thousands of crypto businesses focused on Defi and NFT have emerged and blockchain technology has started to roll out at a rapid pace.
Crypto-related businesses have started to face competition, which has made it apparent that serious players have to develop the best crypto marketing strategies to rise to the top and not get buried by the pack. With more than 200 cryptocurrency projects a day taking flight, a marketing team has to stay on its toes and hit the ground running to achieve effective goals and set itself apart.
To market in the cryptocurrency world, you have to bring your A-Game because the blockchain industry is unique. You're going to face challenges that are different from other industries, niches, and markets. Cryptocurrency is highly volatile due to the technology's newness. The crypto community remains weary which presents new obstacles for crypto marketers.
Understanding Crypto Marketing
Crypto marketing is the effective execution of marketing and advertising used to create awareness about your cryptographic projects, obtain investors, gain users, and inspire growth.
86% of Americans know at least a little about crypto as of September 2021. (FindStack)
Usually, traditional marketing fails to work for cryptocurrency-related products. Instead, you have to explore more contemporary tech strategies such as influencer marketing, social media management, digital marketing, and rapid community growth.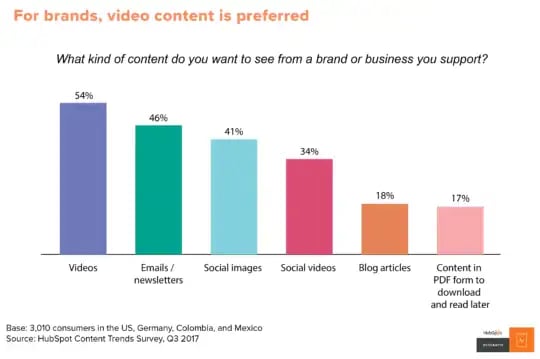 When partnering with the right-fit crypto marketing agency, your crypto coin, blockchain projects or NFT project can achieve:
Increased reach and

brand awareness

for your blockchain project or NFT product
Global coverage with a team of experienced marketers
Tailored marketing strategy specifically for your project
Full transparency and results tracking so you know what's working
Crypto Marketing Pain Points
The crypto marketing industry is notoriously unpredictable and volatile. It's risky to hire a marketing team that does not have the skills or knowledge to create an effective marketing strategy.
With a crypto coin project or NFT project, you want results fast, and you can't use a marketing team that is still struggling to grasp blockchain and can't stay up to date on the latest crypto. The difficulties are why most crypto project owners devise their own crypto playbook. When it comes to launching a crypto project, you don't have months to waste meeting your business goals.
Before devising the best crypto marketing strategy, we should examine the crypto marketing pain points faced by crypto startups.
1. Crypto Startups are All Viewed as SCAMS
Sadly, the crypto community engagement is very jaded because of the many scams that exist which makes it hard to market a legitimate crypto project. You have to gain trust and that's not always easy to build. A solid crypto marketing strategy will quickly become your strongest asset for building your reputation. Most crypto, blockchain or NFT projects fail to the following factors.
Increase brand awareness to scale coin market cap
Generate community engagement and convert them into new wallet holders
Create a community of people interested in crypto and blockchain technology
Focus on a website filled with valuable content, reviews, videos, case studies, in-depth articles, a strong social media platforms presence, podcasts, and top-notch PR.
2. Blockchain Marketing is Expensive
The cryptocurrency industry is very fluid and technical. In all honesty, it's difficult for a typical online marketer to understand and manage. The price of hiring an expert marketing team is usually steep but well worth the investment.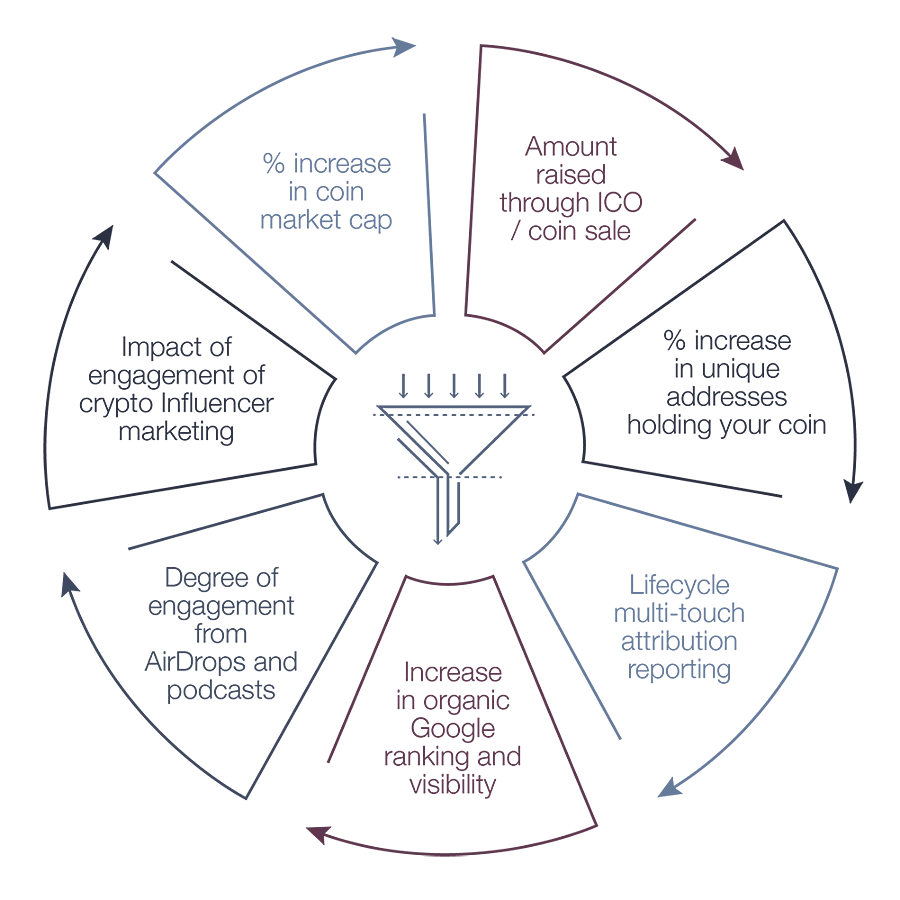 3. The Best Crypto Marketers Only Work on Their Own Projects
Professional crypto marketers use their skills and knowledge to push their own crypto projects to gain even greater revenue and will not work with a newbie. This is one of the major reasons why crypto marketing is expensive and finding an expert is challenging.
4. Crypto Advertising Challenges
Cryptocurrency marketing is a new and exciting way to reach potential customers and investors. By carefully targeting online crypto communities and forums, a crypto startup can connect with their target audience in a way that traditional advertising cannot match. When it comes to crypto marketing, ppc advertising is one of the most effective methods available. Crypto digital advertising allows crypto startup to reach potential customers who are actively searching for information about cryptocurrencies.
In addition, crypto ppc campaigns can be customized to target specific audiences, making them an extremely effective way to reach potential investors. With the right crypto marketing strategy, ppc advertising can be an invaluable tool for a crypto startup looking to reach new heights.
Widespread crypto scams caused the giants like Facebook and Google to pull back and start imposing stiff restrictions on cryptocurrency startups using paid advertising. You are not allowed to do PPC for initial coin offerings or ICOs using Facebook Ads or Google Ads.
As of late July 2023, service providers are once again allowed to crypto ppc advertising on Google and Facebook. There have also been many for ad tech companies rolling-out blockchain advertising platforms for omnichannel approach.
5. SEO for Crypto Faces Challenges
Most SEO companies fail to deliver rapid enough results for a crypto project. Many turn to risky techniques that have no long-term impact. However, a small majority of B2B SEO companies or B2B Marketing agencies with a strong understanding of SEO for crypto can deliver impressive results and provide a great ROI.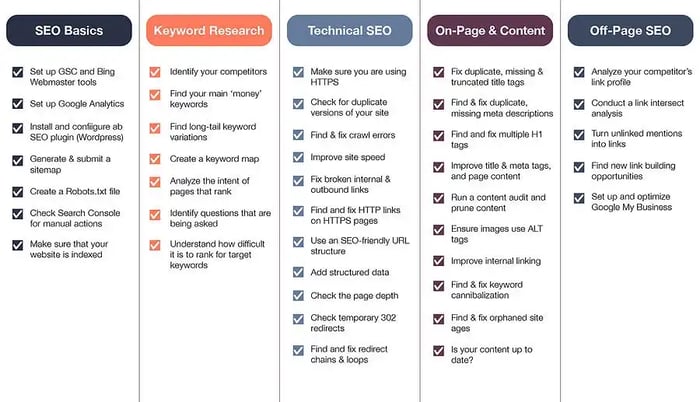 As the world of crypto and blockchain continues to evolve, so too does the landscape of SEO. For businesses in this space, it's becoming increasingly important to have a well-rounded SEO strategy that takes into account the unique aspects of these technologies.
One of the most important considerations for SEO in the crypto and blockchain space is keywords. With so many new terms and concepts being introduced on a daily basis, it can be tough to keep up with the latest lingo. However, by understanding the key terms that your target audience is searching for, you can ensure that your content is ranking for the right keywords.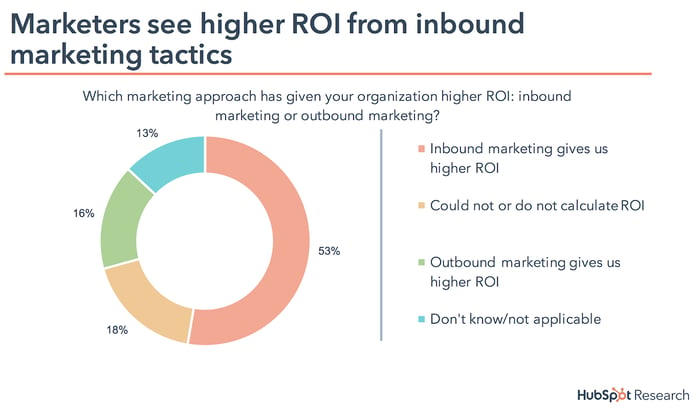 Another crucial element of SEO for crypto and blockchain businesses is link building. Given the decentralised nature of these technologies, it can be difficult to build links organically. However, there are a number of creative ways to build links in this space, such as through partnerships, directories and PR opportunities.

By keeping these considerations in mind, you can ensure that your crypto or blockchain business is properly optimised for SEO. By ranking for the right keywords and building quality links, you can reach your target audience and achieve your desired results.
Developing Your Crypto Marketing Strategy
Marketing isn't new. Typically, a marketer strives to reach as large of an audience as possible so they will turn to social networks and chat communities. However, such an approach often falls short when you consider that a social media account with 50,000 followers often only gets three likes and zero comments on a post. Clearly, social media platforms and paid advertising services often fail, especially with crypto marketing services, if you cannot generate genuine interest and enthusiasm.
People want real solutions to their problems, and they need to know how crypto can impact their daily lives. Sure, it's interesting to read that big corporations are taking notice of crypto, but how does that correlate with your followers? How can crypto impact small businesses, retirees, or others? Your audience wants to learn about things that fit into their everyday business and leisure lives.
You'll need to focus on essential aspects of your strategic plan to function as building blocks and truly reach your audience.
It's All About Engaging Your Audience
You probably already know that an effective social media strategy requires engagement. Interacting with your followers helps to form brand identity and so much more. You want your followers to look forward to your posts and shares. Make them feel like when they click on a link that you have shared, they are opening a present - build excitement and anticipation.
This all probably sounds good, but you are wondering 'how.' Well, the 'how' of the process is a little trickier. Basically, you want your followers to join you on an exciting journey. You are drawing the roadmap and sharing all of the interesting stops along the way. Your audience will get in tune with the ins and outs of cryptocurrency and discover why it's something to feel excited about.
Young and old alike enjoy learning new and interesting things, so you are going to act as a guide along the trip and point out interesting things via your posts and shares. Continue to support your project via social media platforms and also utilize tools like IcoDrops to keep your users updated.
Motivate & Inspire Referrals
Use a referral program that provides an economic benefit to users if they decide to recommend you. This can work well or completely backfire. You don't want users to recommend you to purely score the economic benefit. All you'll gather is users who don't really care about your project and your entire network will become flooded with numbers of users who never interact.

You want people to follow your project because they are genuinely interested. They want to know what is said and why it's unique.
Your best bet is to avoid becoming obsessed with obtaining referral companies and followers who are nothing more than meaningless numbers. Focus on the old saying, 'quality and not quantity.' You want followers who are genuinely interested in your work and project. People who are motivated by you will enthusiastically refer you to their business associates, friends, and family.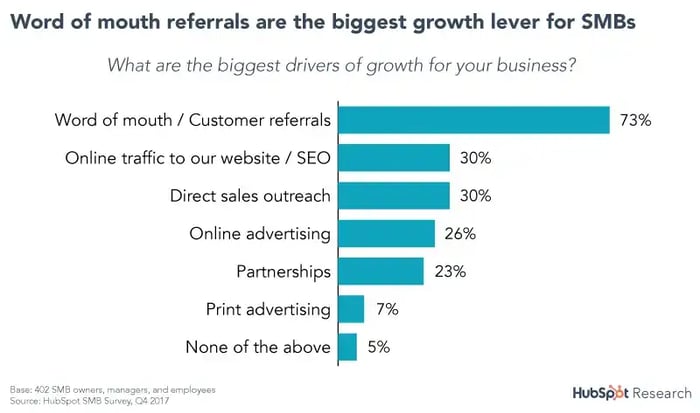 Referral programs provide higher conversion and retention rates. You connect effectively with the tour audience, and they support you through word of mouth. With such a process, you are putting your project right into the hands of your most ardent supporters, so you want them to feel loyalty and dedication because they are your greatest marketing team.
Remember to reward your true supporters and promoters. Create a win/win scenario that helps grow your company by providing the opportunity for your supporters to also receive something in return. Successful referral programs have been conducted by KuCoin, Binance, and Huobi Kraken with great fanfare.
Airdrops To Fuel Excitement
As crypto marketing becomes more competitive, airdropping has emerged as a popular way to reach potential customers. Airdrops involve crypto projects giving away free tokens to users in order to promote their project. While airdrops can be an effective way to generate interest and build a community around a project, they also come with some risks. For one, airdropping can devalue a project's token if the supply is not carefully managed.
Additionally, airdrops can be hard to track and measure, making it difficult to determine whether or not they are actually effective. Despite these challenges, airdrops remain a popular marketing strategy for crypto projects, and one that is likely to continue to grow in popularity.
Recently, shady, and unethical projects have emerged that use airdrops as a front for their nefarious scams. Sadly, unethical practices have caused airdrops to plummet in popularity. However, airdrops are not completely dead. You can still generate excitement with them if done properly so they are definitely worth your time.
Perks of Airdrops Include:
Free distribution
Instantly grabs attention
Increases your reach
May generate cash
Yes, crypto tools such as AirdropsAlert gain admirable traction as you pump up the excitement.
Using Social Networks
Social networks are an integral part of many people's lives. You can use social networks to gain attention but you'll want to weigh your budget and objectives so you can draft a plan. Determine which platforms to publish ads on.
If you have an acceptable budget, you can rapidly advance your project by enlisting the assistance of crypto influencers. In fact, the use of crypto influencers is an undeniable 'must' for the best crypto marketing strategies.
Crypto influencers have the ability to let you directly reach your ideal prospects. With a little research, you'll find that there are many crypto influencers that have gained widespread recognition in the community. People trust influencers which gives influencer marketing the power to motivate the user to make a purchase.
The sway that crypto influencers hold in the cryptocurrency industry is truly mind-boggling. They are powerful marketing channels that you can use to advertise your brand and elevate your marketing efforts to greater heights.
Top Cryptocurrency Influencers for 2023 Include:
Top crypto News
Bitboy
Girl Gone Crypto
Kenn Bosak
Tim Draper
Satoshi Stacker
Vitalik Buterin
Roger Ver
Andreas Antonopoulos
Tone Vays
Ivan on Tech
Brekkie von Bitcoin
Blockwix
Ways Your Crypto Marketing Strategy can Benefit with The Assistance of Crypto Influencers:
Help your project stand out from the competition
Achieve greater receptivity from the public
Send sales skyrocketing so you achieve impressive ROI



Let Go of the Notion of Larger Numbers are Better
You need to forget about how many followers you have. Social media enthusiasts are always obsessed with the number of followers. In fact, it becomes almost an obsession for many. They equate followers with popularity and that is true to a certain degree.

It's easy to become lost in the numbers. Instead of counting followers on a daily basis, take the time to focus on your users and make real connections with them.

Stay active via social networks, take the time to participate in dialogues, get involved in the community, and do not hesitate to share your opinions or offer advice. If you play your cards right, you might emerge as the next big crypto influencer.
When it comes to making an impact with social media, it's all about being honest and true to your brand and project. You have to make a long-lasting impression and connection with others, so they care about and value what you say and post.
Perhaps your mantra should be the old saying "you can take it to the bank", which you can tailor to fit in with the new era of cryptocurrency. Let your followers know that the things you say, and post and support are genuine, real, and trustworthy so they become your best marketing tool and can take what you say to the bank!
The cryptocurrency market is inundated with projects, but you want yours to stand out from the crowd so remain consistent, nurture your client and follower relations on a daily basis and stay focused to come out ahead.
Twitter For Crypto
Former President Donald Trump used Twitter as his preferred online platform until his ban and permanent suspension from the social media joint. Now Elon Musk has made a $43 billion dollar move to control Twitter by purchasing more than 9 percent of the company making him the largest individual shareholder. With so much attention swirling around Twitter, you can also use it as part of your crypto marketing strategy.
You'll want to make a dedicated Twitter account focusing on your crypto project. After you are up and running then it's time to stay current with frequent updates while encouraging people to also join. Always insert your protected related links into your tweets to help direct your audience.
When you examine the crypto industry, you'll notice that other Bitcoin alternatives have also become popular on Twitter. If you are unsure about how to use digital marketing to your advantage, then you might want to seek the assistance of a digital marketing company so you can hit the ground running.
Launch a Telegram Channel
Consider creating a Telegram channel that focuses on your crypto project. You can use the channel to communicate with supporters. You'll use the Telegram channel to post your project-related updates and news, launch various events and even use it as a great Q and A forum for members.
Why limit yourself to one channel? Instead, consider creating several channels so you easily manage members. You could use one channel strictly for announcements and then use another channel to carry out discussions and then focus the third channel on Q&A.
Medium As a Tool and Partner to Twitter
Medium serves as an effective tool to better explain your crypt project and post updated news. You'll have the opportunity to write a detailed explanation of how your audience can purchase your coin, explain project developments, talk about exchanges, make updates, and share news. Really, the sky's the limit with Medium.
Many people compare Medium to Twitter, but the key difference is with Twitter you are allowed to only make a short tweet (100 words or less) about a topic but with Medium you can really delve deeper by creating an entire article.
For the greatest impact, use both Medium and Twitter together. You can author a complete article for Medium and then share it via a tweet on Twitter. You'll drive traffic from Twitter to your medium account.
YouTube
YouTube provides the opportunity to promote your crypto project using long-form video content. Use popular crypto YouTubers to feature your crypto project on their hosting platforms. When you partner with them, they will strive to educate, inform, and connect you with their viewers so you become more well-known and respected.
You can also host your own long-form content on YouTube, that provides an in-depth explanation of your crypto products. You can provide viewers with easy-to-digest information in video form instead of text. It's a wonderful way to truly connect with views and grab their attention.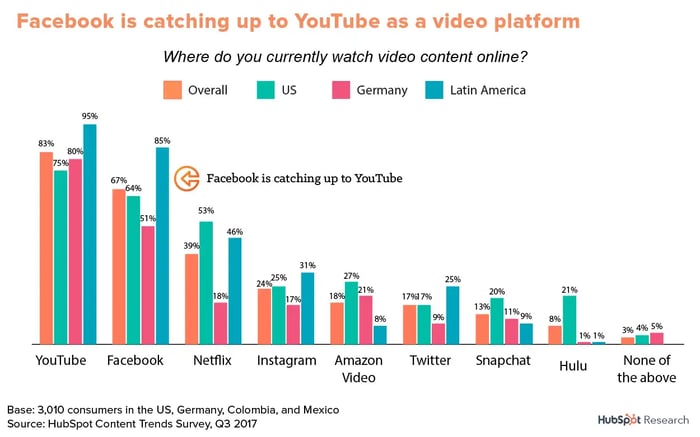 Link to YouTube videos from other channels for even greater exposure.
Instagram
Instagram has been heralded as one of the fast-growing social media platforms for 2023. You can use Instagram stories to highlight crypto project updates and really display your brand's personality to inspire even greater trust.
Maintain a fresh and vibrant Instagram feed. Use tidbits of up-to-date news, market updates, and project details in your content to capture and inspire interest. With Instagram, everything is about being bite-size because viewers have a short attention span. They want to scroll through the Instagram feed quickly but also digest what they are seeing rapidly.
When promoting your crypto project on Instagram, keep it short and simple to grab attention and inspire the greatest interest.
Steemit
Steemit is an alternative to Medium. It effectively hosts blog content. You can use Steemit as a supplement but never a replacement for your website's blog. Instead, draw in new readers via Steemit and direct them to your content. However, it will not boost SEO for your domain.
BitcoinTalk
BitcoinTalk emerged as one of the largest online commutes focused on digital asset discussions centered around bitcoin marketing strategies. In 2017, just about every cryptocurrency website had a link to a BitcoinTalk thread. However, times have changed, and the golden site has lost a great deal of its luster.
BitcoinTalk remains a highly trafficked site and is worthy of occasional updates so you couldn't bypass it completely when creating your crypto marketing strategy.
Kakaotalk
Americans are notorious for only focusing on U.S. markets and bypassing the rest of the world. Many would say that some have the viewpoint that the United States is the center of the universe. However, crypto is international so you want to definitely branch out to global markets.
One of the hottest crypto markets is Korea, so you'll want to focus on using Kakaotalk to promote your project in the Asian country. Kakaotalk is a messenger app that has become a leader in Korea.
Kakao is a strong promotional tool for crypto on the local market. Korean crypto investors have a reputation for being extremely aggressive, so you don't want to miss out on tapping into the powerhouse. You'll pair Kakaotalk with Telegram to create the best crypto marketing strategy for the geographic region.
With Kakaotalk, focus on creating a single chat room (unlike with Telegram where you create multiples). The reason why you use a single chat room is because the UI of Kakaotalk bothers users when there are too many chat rooms. Focus all events, announcements, and communications in a single, official chat room.
Website
The best crypto marketing strategies have a killer website. Your sales-ready website is undoubtedly the first channel that potential investors will seek and see so you don't want to launch a lackluster site that fails to impress.
Your website acts as the first thing that potential investors see so it needs to intrigue quickly. Choose a website design and online platform that showcases your crypto policy's character.
Make sure that it promotes transparency and ease-of-use by featuring everything that an investor needs to see and know about such as team member descriptions, white papers, road map, and more.
Use your website as an opportunity to pitch and convince visitors they should invest in your crypto project. Provide sufficient resources to convince potential crypto investors. Remember, you only have a brief time to capture your website visitor's attention before they lose interest and navigate away so make sure your site is filled with content that will have influence.
Ask Me Anything (AMA)
A lot of questions swirl around cryptocurrency and you want to be sure to answer those inquiries to the best of your ability. Providing detailed information is the best crypto marketing strategy on which you can focus.
Gather a list of all of the most frequently asked crypto questions that you regularly receive from investors and then start to draft detailed answers. Ensure that each answer is well-written and addresses the question and concerns. You'll then have an interviewer ask the questions while you answer them using your answer sheet.
This is a fantastic strategy to use to overcome any investor doubts or uncertainties about your crypto currency. It is also an excellent opportunity to let your investors know your level of commitment and trustworthiness.
Paid Promotion
A paid marketing service platform can develop an online marketing tactic. Google, YouTube, Facebook, Twitter, and other online platforms all offer paid promotions.
You can create a variety of advertisements, banners, and videos to promote your crypto project and then use them on the established sites to drive traffic to your website.
The process of paid promotion is fairly straightforward. The promotion will run automatically when it's ready to grab the attention of the target audience.
If the task of creating paid promotions becomes too time-consuming, then you can opt to utilize the services of an online marketing companion to set up your promotion campaigns, so it focuses on your crypto policy.
Display Campaigns
Display campaigns give you the opportunity to share and promote our crypto project on popular sites where investment-focused users frequently. The display campaigns can create video, images, flash, text, and audio all work well to attract investors.
The use of display campaigns has been widely used by blockchain startups to inspire interest in users of particular websites.
Direct Messaging
crypto email marketing is one of the most efficient ways to spread the word about your crypto project is through direct messaging. Many use email marketing to try to reach interested investors but the emails are often ignored or labeled as unwanted spam. Instead, you can opt to collect mobile numbers and then send marketing texts to the mobile numbers.
Most people read mobile messages instead of bypassing them as they do emails. Direct messaging actually has an impressive response rate from interested investors.
If you are unsure about how to embark on direct messaging, then you can enlist a skilled SMS marketing company or use specialized software to complete the task.
Reddit
Reddit is a community website where people share content, texts, images, and links with other interested users.
Never underestimate the power of Reddit. For instance SaaS marketing agencies have long used Reddit to generate organic buzz , which have continued to trend higher, year after year. It has emerged as the fifth most visited site in the world and is a true trailblazer that many consider the front page of the internet if the internet was fashioned after an old-school newspaper.
Most crypto users find that Reddit is highly effective for any crypto strategy that focuses on DeFi projects because the DeFi community is exceptionally strong and vibrant on Reddit.
You can quickly join Reddit and start sharing updates about your crypto project or news that pertains to your end and covers the various specific communities on Reddit which are often called subreddits.
Reddit is a wonderful way to reach interested crypto investors. Join r/cryptocurrency, which boasts over 500k subscribers. You can then start to write in the detailed word about your crypto project for interested readers.
After you join Reddit, you cannot automatically start promoting your project because you don't want members of the community to know that you joined simply for promotional purposes. Instead, you should try to become involved in ongoing discussions, gain the trust of the community, and then start making subtle comments.
Once you have gained trust, you can develop your own subreddit using your project name to effectively promote it on the site.
Try to never over-promote your crypto project. If you share too many links, then users or Reddit will start to lower the value of your post and people simply want to see the information.
Email Marketing
Email marketing is a type of direct marketing. Usually, the quality of the email has an impact on the results gained from the campaign.
Start the email marketing process by sending marketing emails that target particular individuals. Use the mails to announce new products, advantages offers, and more to individuals interested in investing.
Introduce your cryptocurrency using this option but remember it might not be as effective as it once was.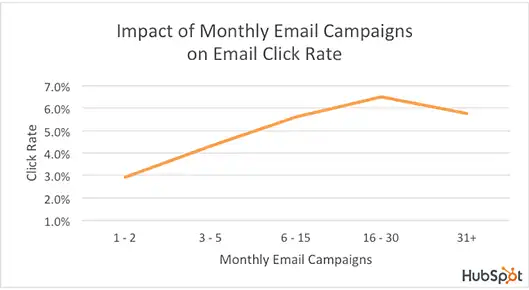 Save time and collect an email list of only individuals who are interested in your project. Reach out to an email marketing service company to develop the best email marketing solution.
You need to collect an email list only for the people who might actually be interested in your product. Then, you can find a crypto marketing agency where you can use their specialized services to launch email marketing services.
Press Release
A press release is a popular news and media promotional tool that you use to announce your crypto project and give it genuine legitimacy.

You'll find a large number of online Press Release media sites that regularly publish cryptocurrency topics. The sites boast a large readership and are a fantastic way to reach individuals who are genuinely interested in reading and learning about cryptocurrencies.
A press release lets you build a solid network of interested readers and investors who want to stay current on crypto topics and the changing landscape. Effective PR inspires interest, brand awareness and builds trust.
Affiliate Marketing
Affiliate marketing relies on having users participate in marketing your project. Basically, you use others to help drive traffic to your website and community. By using affiliate networks and tactics you generate even more traffic to your website, so you have the opportunity to achieve more conversions.
TikTok
Yes, TikTok is the new kid on the block, but cryptocurrency lovers are already turning to the app for insight and advice. Ideally, you should establish your TikTok account so you can become one of the central voices and actually influence the crypto trend on the new app. Soon, TikTok might prove a valuable part of any crypto marketing strategy.
Clubhouse
Clubhouse is another rapidly evolving platform that has proved popular with crypto enthusiasts. It's a place where you can stay connected with a large and growing community of avid cryptocurrency users.
Reputation Management
Reputation management is crucial for crypto business that depend on investor trust to guarantee inflow. You have to build and maintain a positive reputation for the project and ensure that your project receives no negative publicity which can tarnish the business or plant seeds of doubt in the minds of investors.
When you first develop your crypto project, don't be surprised if competitors try to harm or cast down your brand reputation via your channels.

Effectively managing your reputation helps you build a clear and positive picture of your crypto project. You'll want to maintain full transparency to foster trust.
How to Measure Your Crypto Marketing Strategy Success
If you want to know if your crypto content marketing strategy is proving successful, then you'll need to measure it. Nft marketing strategies are never foolproof. What works one day might not work the next. The market is fickle in many ways and it's all about crypto content marketing experimenting and learning. You'll want to measure the results of your advertising work, so you know if you are wasting your time or not and whether or not you are gaining the most bang for your buck.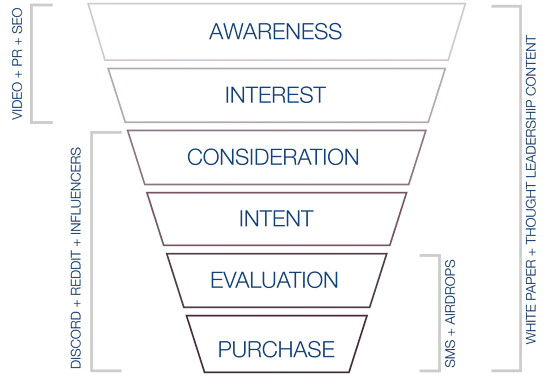 Google Analytics
Google Analytics is a valuable tool you can use to measure the success of your crypto marketing strategy. Best of all, Google Analytics is completely free to use. You'll have all of the analytics at your disposal to analyze your site's traffic, so you know who is visiting the site and where they are coming from before they land on your website.
UTMs (Urchin Tracking Modules)
UTMs, help you analyze your advertising success. You'll use a URL builder to create UTMs so you can track links.
You'll use these five parts of a UTM:
Source
Medium
Name
Term
Content
Further customize UTMs to keep track of the link types directed to your website.
Tools Needed to Market Your Crypto Project
You want to ensure that you are using the best crypto marketing strategies to ensure success. That means you'll want to rely on top crypto SEO tools.
Ahrefs
You need to take Search Engine Optimization seriously to ensure that your crypto site ranks well. With so many crypto businesses emerging, it's easy to get lost in the flood. If your website does not rank ahead of your competition, then you'll miss valuable traffic and be unable to make the necessary conversions to ensure success.
Ahrefs is a powerful marketing tool that lets you identify keywords to build content around. The service has four pricing plans to meet every budget. Usually, beginner marketers find the lower end plans sufficient for their basic SEO needs.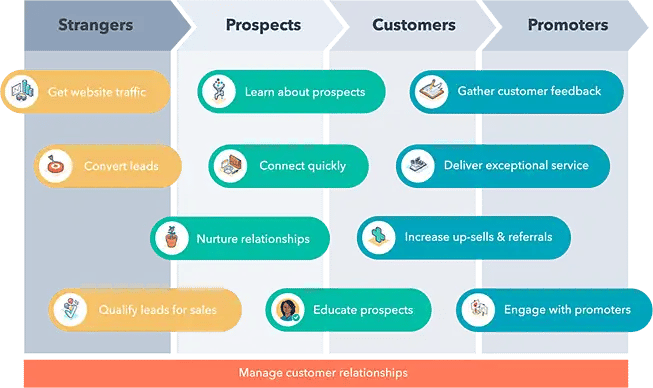 Free SEO Audit Tool
Check out Coinbound's free SEO tool so you can quickly identify issues on your site that might be hindering the site's Google search ranking. All you need to get started is your domain name and an email address where you can have the report sent. The email report will contain the three top issues found on your website so you can start focusing on finishing the problems and booking your Google rankings.
Crypto Email Marketing Services
Reports have shown that for every $1 you spend, you'll gain $32 in revenue. You don't just want to start sending off emails or the entire thing becomes a crapshoot. Instead, you want to research how to draft the perfect email and a catchy subject line to ensure that the receiver takes the time to open the email.
HubSpot
For comprehensive online marketing and sales tools, check out HubSpot. A recognized leader in CRM, HubSpot also offers email marketing options. Also, unlike other sites, such as MailChimp, HubSpot has never banned crypto advertisers. With HubSpot's emailing system, users gain access to ample templates which let you track CTRs, open rates, and more.
You can opt to use paid plans where you set up email automatically along with follow-up if the clients do not respond to your messages. With HubSpot's attached CRM you can keep all of the mails, whether marketing related or not, in a specific location for easy access. HubSpot has emerged as a vital tool for any crypto marketing strategy and helps ensure that everyone is on the same page.
When examining HubSpot's price, you'll find that there is plenty of services in each plan that will prove wonderfully useful. They offer three marking plan tiers for pricing so you can find something to fit your needs and budget.
The basic plan starts at only $50 per month and gives you the tools you need to start email blasts that perform well. If you decide to level up to the higher tiers, then you can make use of HubSpot's marketing automation tools.
Constant Contact
If you want to try to add emails to your crypto marketing strategy, then you'll value the tools provided by Constant Contact. However, Constant Contact is not as large and diverse as HubSpot, but it is remarkably budget-friendly which makes it one of the cheaper tools available for marketing.
The base version starts at $20 per month and moves up to around $45 per month for more tools and a subscription.
Mailerlite
A crypto-friendly option, Mailerlite is a great service if you want to manage a newsletter as a part of your crypto marketing strategy. The Mailerlite's basic option provides you with exactly what you'll need. Best of all, the plan starts at $10 per month which makes it a wonderfully affordable marketing option that is sure to provide you with impressive results.
Crypto Graphic Design
Canva
Canva gives you the tools you need to quickly create outstanding graphics. It does not provide the graphics of more advanced programs like Photoshop, but it is highly cost-effective and easy to use. With Canva you'll find both free and paid versions. Luckily, the free version has lots of key features that will help you effortlessly create .png files.
The premium version runs around $13 per month and provides plenty of bells and whistles to make it worth the cost.
Best Crypto Advertising Strategies, Methods, and Channels
Early in this playbook, we mentioned the importance of crypto influencers, but let's revisit why these marketers are a sound investment for your crypto marketing strategy. Reports show that 63% of marketers will increase their marketing budget to include influencers. Best of all, studies show that the return on investment is about $6.50 for every $1 spent using influencers.
Interestingly, is that influencer marketing generates greater levels of trust than traditional marketing. When it comes to influencer marketing, most crypto brands turn to influencers on Instagram, YouTube, and Twitter.
Banner Ads and Display Advertising
Most internet marketers are familiar with banner ads. The banner concept is remarkably simple. You basically promote your brand in front of people for a low cost. However, in 2019, ad blockers ground the popularity of banner ads to a rapid halt.
Blockchain-based browsers also feature built-in ad and tracker blocking which has made banner ads difficult for cryptocurrency programs.
Despite the hardships, banner ads remain a cost-effective option. Blockchain brands often spend from $6 to $14 CPM (cost per thousand impressions) in an effort to push their banner and not crypto-focused websites. CoinMarketCap is a higher-priced option that hovers at around $14 CPM.
Podcasts About Cryptocurrency
Modern audiences adore Podcasts, especially cryptocurrency fans. Cryptocurrency investors are busy, and they don't always have the luxury of sitting down to read lengthy reports, analytics, or articles. A podcast lets them listen during their daily commute, during a job, or while being held up in traffic.
There are a lot of crypto podcasts out there, but which ones are worth your time? If you're looking for actionable insights and strategies for marketing your crypto business, here are three of the best:
One of the best is Crypto & Blockchain Talk. The hosts, Crypto Rich and Andy Poprawa, interviewing crypto thought leaders and explore a wide range of topics related to crypto marketing strategy.

The Crypto Marketing Show is hosted by crypto marketing experts Josh Martin and Bryce knows and features some of the top minds in the industry. On each episode, they share strategies and tactics that you can use to grow your crypto business.

The Bitcoin Podcast is one of the longest running crypto podcasts out there. Every week, host Corey Petty interviews a different crypto thought leader. You're sure to learn something new on every episode.

Last but not least, The Block Explorer Podcast is a must-listen for anyone in the crypto space. Hosts Neeraj Kheterpal and Frank Schuil dive deep into blockchain technology and explore its potential implications for business and society.
For anyone interested in learning more about cryptocurrency and how it works, there are a number of excellent podcasts that can be informative and entertaining.
If you're looking for a podcast that goes deep into the weeds on crypto, this is the show for you. Other excellent podcasts about cryptocurrency include "Blockchain Insider" and "Off the Chain." both of which offer insightful perspectives on the crypto world. So whether you're a crypto novice or a seasoned pro, there's sure to be a podcast about cryptocurrency that's right for you.
Marketing With Your Own Podcast
One of the most cost-effective strategies you can use to market your crypto is investing in a podcast.
Better position your crypto project as a trustworthy leader. Crypto audiences have become jaded because of the vast amount of misinformation and scams that swirl around the industry. If you want to succeed with a crypto project, then you need to gain people's trust. Hosting a podcast gives you the opportunity to present yourself as a real person and talk about your crypto aspirations in a very transparent way.
Share content via a podcast to successfully grow your audience. If you want to talk about crypto then establish yourself as a respected and trustworthy expert.
Podcasts take truly little effort per episode. With a single podcast, you can cover a large amount of shareable content that you can then post on social media platforms for your followers to enjoy.
Using Other People's Podcasts to Market
Hosting a podcast is a great way to inspire investors and gain trust. However, it does take a considerable amount of time to put together a winning podcast and not everyone can set aside the hours or even have the needed budget for the endeavor. One option involves using other people's podcasts to benefit your crypto marketing strategy.
You can either appear as a guest on a podcast or opt to sponsor one to obtain exposure. A podcast gives you a chance to provide detailed information about your crypto project and is one of the best crypto marketing strategies available.
Sponsoring a Podcast: Sponsoring does cost more and will involve the creation of a script or soundbite that the podcasts hose will read.
Featured on a Podcast: Being interviewed or featured on a crypto podcast offers fantastic exposure. Kenn Bosak has become a popular crypto podcaster.
A Few Leading Podcasts Include:
Unchained with Laura Shin
Unconfirmed with Laura Shin
The Pomp Podcast
The Crypto Marketing Show with Ty Daniel Smith
What Bitcoin Did with Peter McCormack
Crypto Conversation with Andy Pickering
Crypto Marketing Strategies FAQ
What are the best crypto marketing strategies?
There are no one-size-fits-all approaches. You'll need to experiment to see which strategies work best for your particular crypto project. However, the 2023 crypto playbook focus is definitely on investing in influencer marketing, strong SEO, social media growth, and focused community management to inspire trust in investors.
How much does it cost to effectively market an ICO (initial coin offering)?
Budgets run the gamut, but a successful ICO is usually marketed for between $100,000 to $5 million.
Who are the leading crypto marketing agencies?
When researching who are the leading crypto marketing agencies you are going to find a wide assortment. Your best bet is to have a consultation with each one and look closely at their services and price structures before deciding. A crypto marketing agency that works well for one might not be the best fit for another.
How do supply and demand impact the cryptocurrency market?
Certain cryptocurrencies only have a limited supply such as Bitcoin and Ether. When the demand for the cryptocurrency increases then the value of the supply-limited crypto starts to skyrocket.
When there is a high demand for crypto then there are new ways to profit from the increasing crypto value. The demand also causes an increase in the exchange value of the other major cryptocurrencies. Effective nft marketing strategies use the current supply and demand to their advantage.
Crypto Marketing Strategy Takeaways
So, as a business owner in the crypto space, it is important to find an effective marketing strategy that will work for your company and help you achieve your desired results. By understanding the value behind these strategies and hiring a well-equipped crypto marketing agency, you can focus on what you do best and leave the marketing efforts to the experts. What have been your experiences with crypto marketing?
If you are looking for a way to jumpstart your cryptocurrency marketing efforts, or want to take them to the next level, consider hiring an experienced and well-respected crypto marketing agency. By working with experts in the field, you can be sure that your campaigns will be executed flawlessly and help you reach your desired goals. Have you had success with any of these strategies? Let us know in the comments below!
Developing the best crypto marketing strategies is not for the faint of heart. It takes knowledge and perseverance. You are probably working against the clock, so you'll want to keep your business goals in sight and try to truly dominate the competition in 2023.