SaaS marketing agencies need to be ready to meet the SaaS Marketing challenges of today and tomorrow with innovative, yet practical solutions. Planning ahead to expand on these marketing strategies can give you an edge over the competition by allowing you to craft a plan that will deliver measurable results. How to prepare for top SaaS marketing trends and saas marketing challenges? Explore these SaaS marketing campaign trends and prepare to implement at least some of them as a part of your strategy in the year ahead:
1. Growth of Native Advertising
Ad blockers are convenient tools for web users, but not so great forsmall businesses and marketers. They've contributed to the increasing challenges of web advertising, but that's meant that marketers have had to find innovative ways to attract eyeballs to their ads. Traditional display advertising types like banner ads are offering diminishing returns for many today's SaaS solution companies. Enter the rise of native advertising to more effectively fill your SaaS lead generation funnel.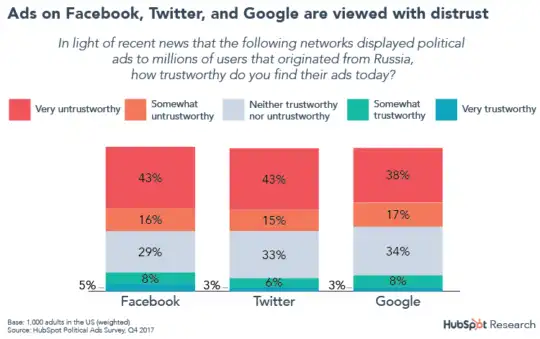 Native ads have a more natural look and feel to them, unlike traditional ads, which many web users simply tune out. Native ads can blend almost seamlessly with existing content in social feeds. When done well, it can be difficult to differentiate from organic content. You can create advertisements that convey more than simply promoting a product or service. Well-crafted native ads can tell the story behind your brand and connect with your target market.
2. Utilizing Video Marketing
It's probably no surprise that video is playing an increasingly important role in digital marketing, and that the 2023 SaaS trends look set to continue well into the future. A Wyzowl survey found that 82% of consumers were encouraged to take action after they watched a video by a business. When it comes to content, video provides a high conversion rate. It's an attention grabber that can engage and connect with consumers on a level unmatched by text content.
There are many ways to utilize video in your SaaS marketing strategy 2023. It can be an ideal tool for telling the story of your brand and business models, as well as for sharing testimonials, case studies, how-to's and explainers, and much more.
Plan to invest more in video marketing this year and track the results of your content to see what's connecting with your audience and where you should continue to increase resources.
3. Growing Reliance on AI
SaaS marketers have been embracing AI and cloud computing, particularly with the use of chatbots. Chatbots are becoming common as a way to offer customers and website visitors an immediate source of answers and information.
As consumers become more comfortable with virtual agents, the ability to communicate and interact directly is going to be essential. Oracle reports that 80% of businesses want to have a chatbot on their website by 2023. It's something that consumers are coming to expect, so SaaS marketing agencies need to get ahead of the curve.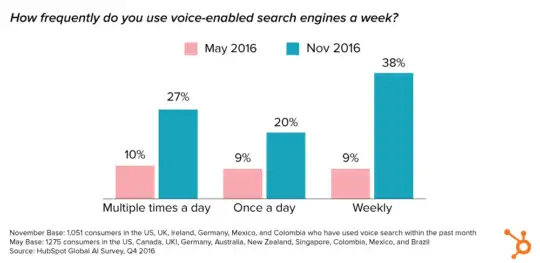 You may be using chatbots already, which is great. If so, expect to continue tweaking and improving the way that you use them in the beginning phases of the sales process. They aren't ideal for every scenario, so at some point in the process, the customer has to be handed off to an actual person.
Finding the sweet spot of transitioning from chatbots to sales representatives during the lead phase will likely be a work in progress. While this may be time-consuming, outlining expectations between MQL vs SQL and clearly outlining your company marketing to sales handoff can greatly reduce friction in your buyer's journey. Figuring out the right balance with AI for your business will be one of the keys to success in SaaS creative marketing trends 2023 going forward.
4. Customer-Centric Mindset
SaaS marketing requires a lot of time and effort to bring in new customers. However, you can't overlook the importance of ensuring that once you have those customers, you keep them fully satisfied with your services. Effective Lead generation trends are critical, but retaining clients can account for a significant portion of your revenue.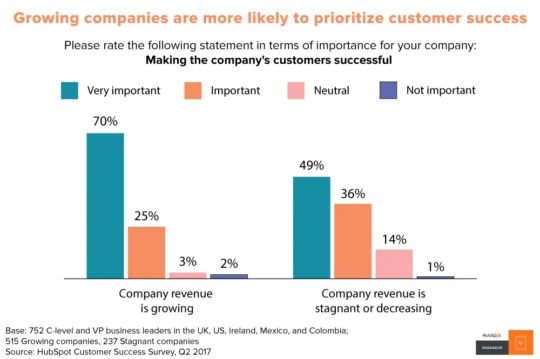 Shift more attention to your current customer base to make sure that their needs are being met and their expectations exceeded. New benefits and features may be needed to refresh and update your offerings to current customers. Leveraging client engagement strategies to keep customers happy can help boost your business through word of mouth, so work hard to make sure that they're getting what they need.
5. Expanding Freemium Offering
While the business model isn't new, it's proving to be an incredibly effective SaaS marketing tool. With the customer acquisition process taking much longer for SaaS businesses, offering free subscription business models of some sort can be a great way to entice and attract new customers.
Try a free strategy this year to gain new customers, or if you already do have one, consider testing out another. It could be a 30, 60, or 90-day trial, a free version with limited features, or a free-to-paid trial period with or without having customers supplying their credit card information. Once you onboard customers with a free subscription model, you have new opportunities for maintaining and expanding your client base.
6. Building a Brand Experience
SaaS companies typically understand the need for branding, but does your business offer a comprehensive brand experience? Having a logo, slogan, website, and anchoring positioning statements simply isn't enough.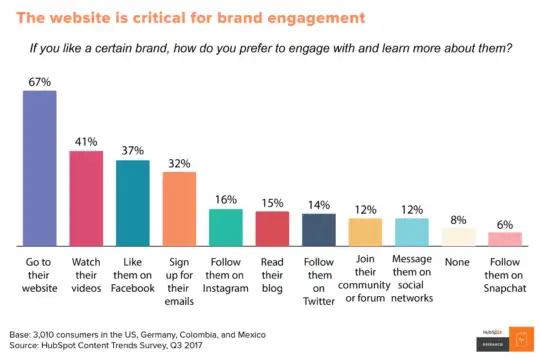 Customers want more from the SaaS companies they choose to partner with based on core value propositions that drive performance and results. Brand positioning and messaging matter more than ever in the crowded world of SaaS customer acquisition and retention, and through your messaging, you want to communicate to customers how and why you offer the ideal solution for them.
The brand experience that customers expect should include distinctive and attractive visuals combined with ways to make a genuine emotional connection. A brand experience will connect with customers on more than a surface level, which helps to build loyalty through the development of a relationship.
Your SaaS marketing trends and saas marketing challenges components should be layered across the buyer's journey and run through every element of your sales and marketing efforts, from the website to digital content to the ads. Consider taking on a comprehensive branding initiative in the year ahead.
In 2023, SaaS companies must to be adaptable in order to achieve real growth and success. Embracing technology, focusing on customer retention, and providing real value are all going to be increasingly important in the future. The ability to adjust and find ways to make current and future marketing trends 2023 work for your business will help you succeed in the coming months.