If you aren't utilizing the powerful tools that HubSpot offers, you're already falling behind. HubSpot is a one-stop solution for your inbound marketing and sales enablement strategies. How do you measure ROI on HubSpot?
With HubSpot growth suite, you can do it all in one place. HubSpot makes it easy to manage your website, promote and optimize your content, coordinate your email outreach and align your sales and marketing efforts. Most companies try to do everything in-house, then realize they need a programmer, graphic designer, content strategist, content writer, and on-page seo expert, among others. This leads to HubSpot customers seeing the benefits of working with a HubSpot partner agency.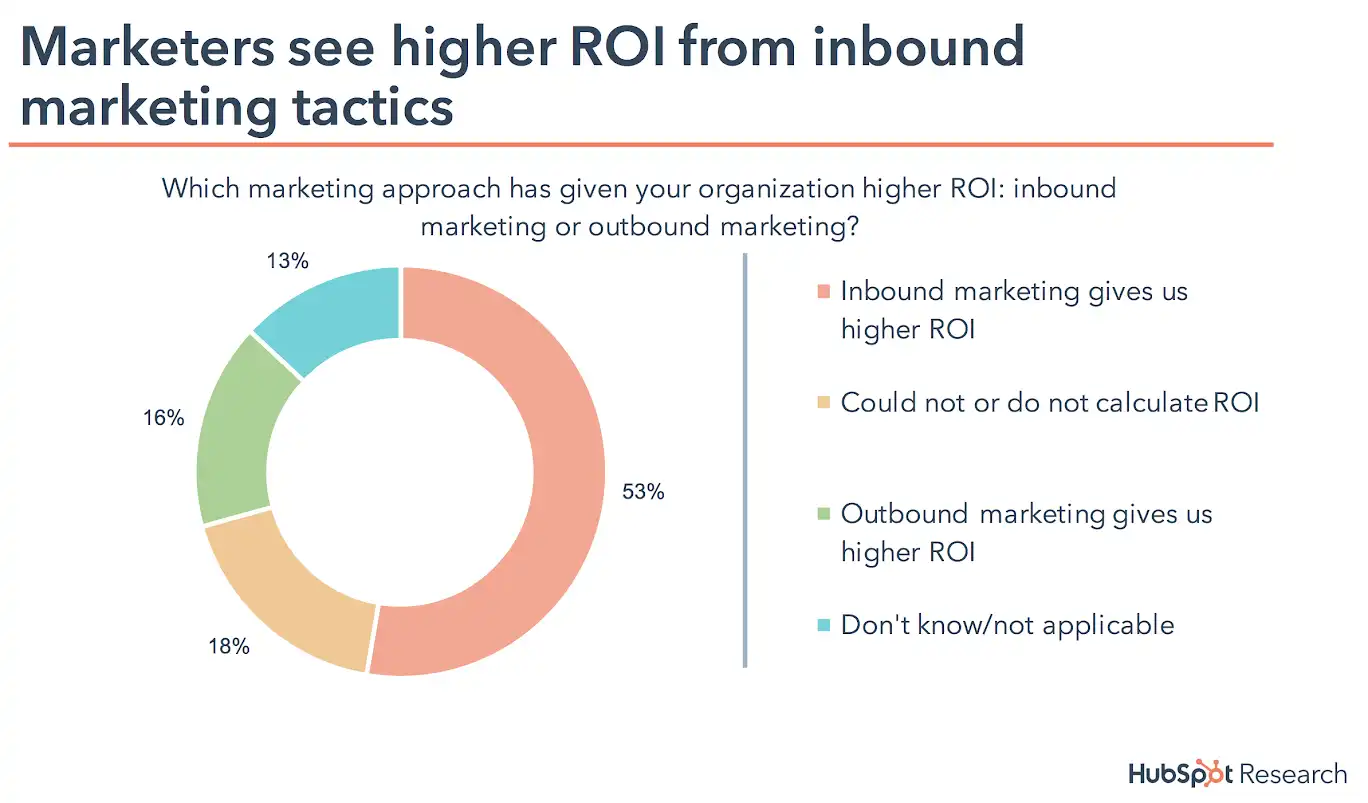 The comprehensive technology and tools that HubSpot offers can help you improve your search engine rankings and generate more qualified leads, while also allowing you to track and measure your key performance metrics to continuously optimize.
HubSpot is a marketing professional or sales representative's best friend that puts in the extra effort at the right time, engaging leads at the appropriate phase of their buyer's journey.
94% of growth stack users agreed HubSpot has helped them achieve their growth goals.
As a leader in the marketing and sales software industry, HubSpot is an obvious choice. However, choosing to implement HubSpot is only the first step. In order to reap its benefits and leverage HubSpot's effective tools to maximize your HubSpot ROI, you'll need to put your HubSpot software into action. Leveraging free inbound marketing ROI calculators can give you quick ingihts that will greatly help frame your inbound marketing goals. The following is a list of actionable tips to get the most success of your HubSpot software solutions.
Tips For Maximizing Your HubSpot ROI
How can you ensure that your marketing and sales teams are taking full advantage of HubSpot? It's important to first have a clear strategy in place to set your teams up for success with the HubSpot platform. HubSpot has many capabilities, but in order for them to be most effective, you have to start from the ground up.
1. Get Organized With Candid HubSpot Audit
Before you can put your HubSpot software to work, you must first focus on organization. This means taking the time to articulate your inbound sales and marketing goals, including both long term and short term. A candid HubSpot audit will allow you to focus your efforts and keep everything on track. Utilize historic data to ensure that your goals are realistic and specific to your business.
The organization also involves defining your ideal customer profile, target personas, and establishing clear KPIs and benchmarks to track and measure your performance. Furthermore, it's important to set a timeline in place for reaching your HubSpot goals. These steps will allow you to make your expectations clear to your team and communicate more effectively.
Another essential aspect to consider when getting organized is learning what resources will be available to help you as you implement HubSpot. Knowing which team members will be involved and their specific roles will help you delegate responsibility.
2. Align Your Sales and Marketing
If you ask any B2B business owner or C-level executive, they will tell you that alignment between your sales and marketing is key to the success of any campaign. And while every business plan has the potential of experiencing problems, implementing ways to ensure that your marketing and sales are aligned can help avoid any hiccups.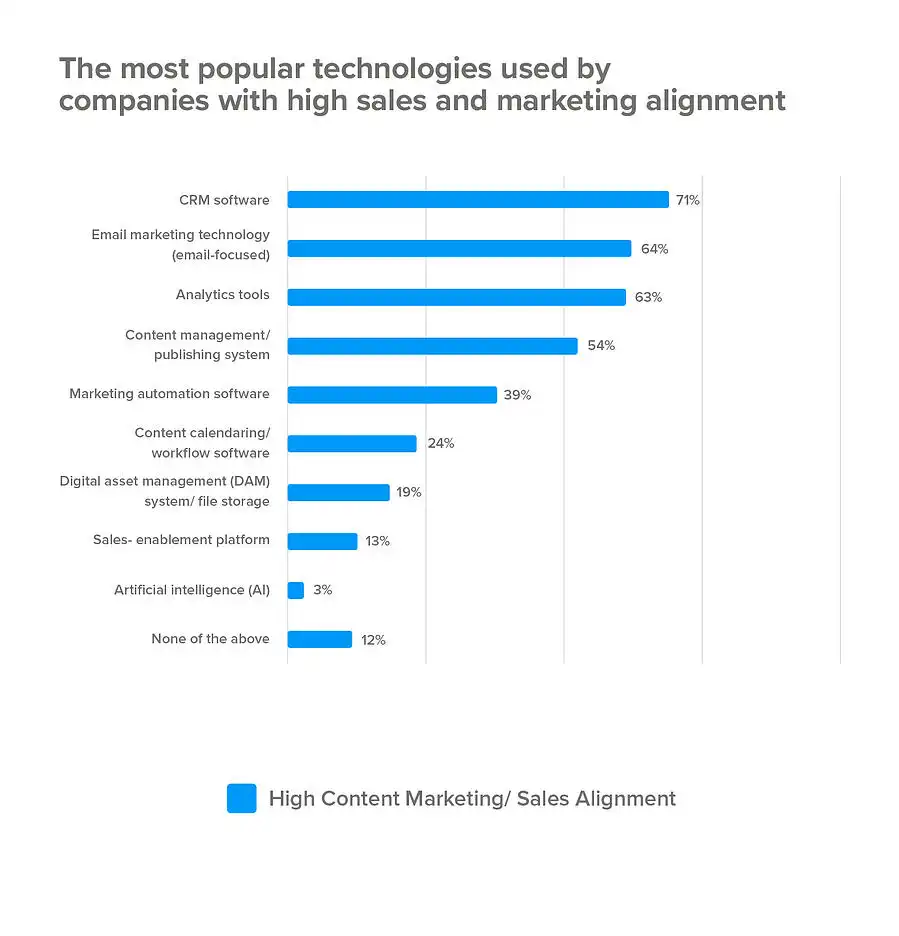 You want your sales and marketing teams to move in sync with each other. They should have the same goals in mind, clear specifications for lead qualification, effective handing off leads to sales and proper communication between the two departments. Marketing and sales must be on the same page as you move forward with your HubSpot implementation.
In order to align your marketing and sales, you'll need to start by obtaining buy-in from senior management, either physically or ceremonially. Then, it is helpful to create a checklist with your specific to-dos. The three main areas to focus on are as follows.
Develop a playbook and service level agreement (SLA) for your HubSpot processes
Make sure that your marketing and sales tools are set up properly
Provide your team with the necessary training and coaching to work together more efficiently
3. Clean Up Your Database
The next step to achieving the most out of your HubSpot implementation is to clean up your database. This will help you increase the productivity and quality of your teams' workflow recipes.
Cleaning up your database involves removing duplicate records, clutter, and data that is no longer necessary or relevant to your Hubspot ROI goals. This important step allows you to segment out and target leads in more efficient ways and improve your email marketing ROI, and persona identification. Additionally, it will enhance your process of finding more qualified leads.
These first three steps of organizing, aligning the efforts of your sales and marketing and cleaning up your database will make the rest of the process easy and manageable.
4. Know Your Customers and Their Needs
As we briefly touched on above in the first step - getting organized - another essential aspect in taking advantage of your HubSpot software solutions is knowing your customer and being able to describe their unique needs, desires, challenges, and defining criteria. This is a common misalignment of your companies value proposition and dependent challenges that sales and marketing encounter when experiencing lack of internal alignment.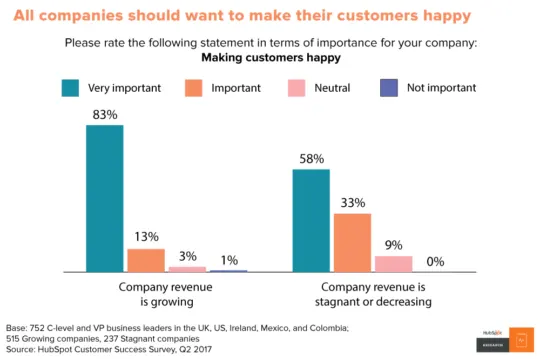 The importance of understanding your existing and potential customer base should never be underestimated or under-looked. It's an essential aspect in knowing what they need, why they need it and how to engage with them. Having a true understanding of your buyer personas will give you the insight to make the right moves at the right time for the right prospects.
How can you understand your customers better? Though it might seem easier said than done, the following list of tactics will help you lead your team in the right direction.
Interview and survey your existing and potential customers
Gain insight into their pain points, reason of purchase, and why they chose you over your competitors
Develop an ideal buyer profile
Clearly define your target buyer personas
Gain insight into what kind of web content works for your target audience
Identify the keywords and phrasing that are used most when searching for your products
Understand what messages and experience your customers seek and respond best to online
"In 2018, HubSpot Customers in North America reached 2.1 times more visitors per month within 1 year."
Using these comprehensive insights, you can create highly targeted marketing campaigns and content to attract more qualified leads that are more likely to convert into sales. HubSpot makes it easy to take these insights and put them to use.
Remember - this should be a continuous effort as your customers' needs and preferences are constantly evolving. Keep the definitions of your ICPs and personas up to date for ongoing optimization.
Some of HubSpot's latest features are excellent tools to drive your leads through to the "close and delight" phase of their inbound journey. Delighting the customer, or ensuring their satisfaction, has recently become the most important piece of the inbound marketing puzzle. By ensuring that your customer experience is the best that it can be, you can turn them into active promoters of your brand.
---
HubSpot tools to delight customers
5. Service Tickets
Service tickets provide a way for customer requests, concerns and inquiries to be sent directly to your customer service team in a consolidated and organized manner.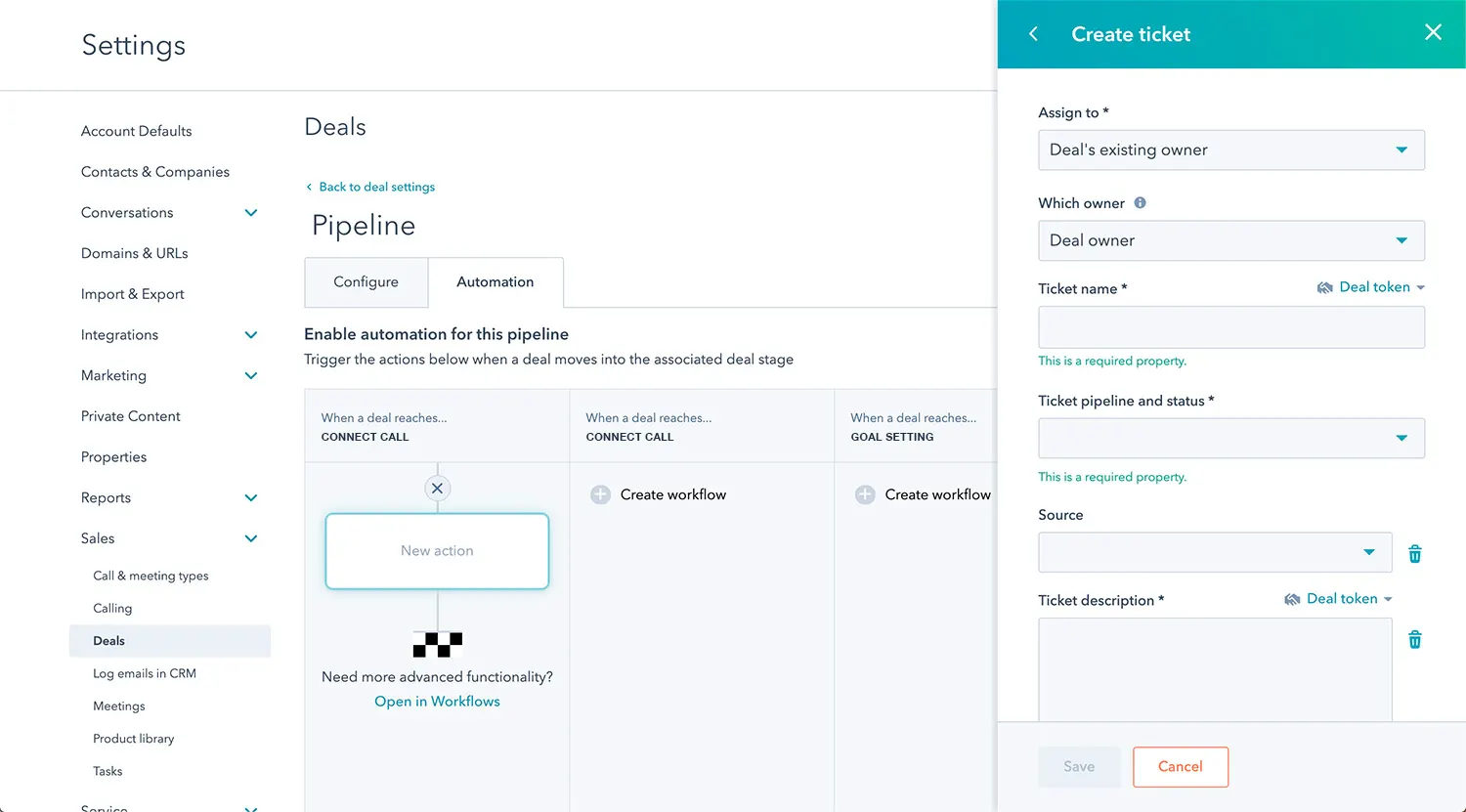 6. Conversations
This HubSpot feature provides a centralized location for all customer contact activity to be logged and managed. It gathers all of your teams' conversations from multiple channels, such as Facebook, Slack, site pages, and other messaging platforms, and places them all in one inbox. It also includes conversation tie-ins HubSpot's CRM, and offers the capability of building chatbots for additional assistance.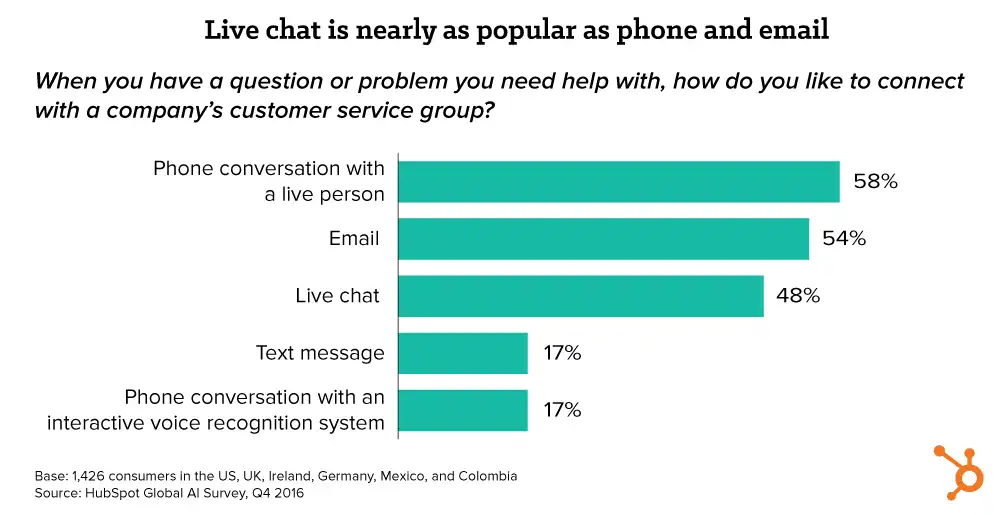 7. Knowledge Base
The knowledge base feature allows customers to find the answers to their questions and any additional information they seek without having to wait for a response from a customer service rep. It includes development of a Frequently Asked Questions (FAQ) list that will save your team and your customers valuable time. It also helps your brand establish thought leadership and domain authority.
8. Customer Feedback
This HubSpot ROI tool gives you the opportunity to collect the most relevant survey data and implement the necessary actions to respond immediately.
9. Progressive Profiling
Now that we've touched on the importance of knowing your customer base, understanding their needs, and the features that you can take advantage of with HubSpot's technology to learn more about them, let's dive a little deeper.
As the landscape of advertising has evolved, customers have become less willing to volunteer all or even part of their personal information. Customers have become exhausted by the amount of advertising they see on a daily basis and as a result, don't want to offer up their phone numbers or email addresses in fear of being spammed.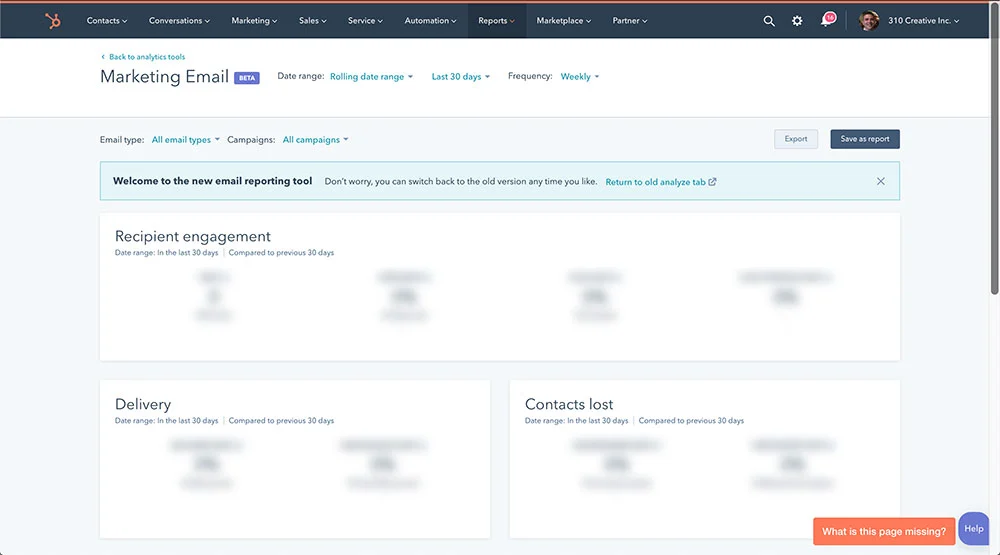 So how can you gather information about your ideal customer base in order to create compelling content to target them effectively? The answer to this question is: progressive profiling.
What is progressive profiling? Progressive profiling describes the principle of increasing the amount of information you request from a lead as they move through their sales journey. It is executed through the use of gated content, or content that requires an exchange of information in order to download.
Once the customer has provided their contact information and have been added to your mailing list to receive regular offers, they are in your sales funnel. As they move to the next cycle of your funnel, you can gently request more information such as their industry and job title so that you can further your lead qualification process and segment them in your database.
The process of progressive profiling continues as they move along in their sales journey. As they request to learn more advanced information about your business and the products or services it has to offer, you can ask for more information to evaluate how to engage with them.
Progressive profiling is highly recommended by marketers as an effective tactic to generate more qualified leads and produce higher conversion rates. It also creates a better customer experience.
10. Optimize Your Website
So you've organized, aligned, cleaned up and established a clear understanding of your customer base - but you still aren't reaching your HubSpot ROI goals? This could mean your website needs a facelift. It's time to redesign and optimize!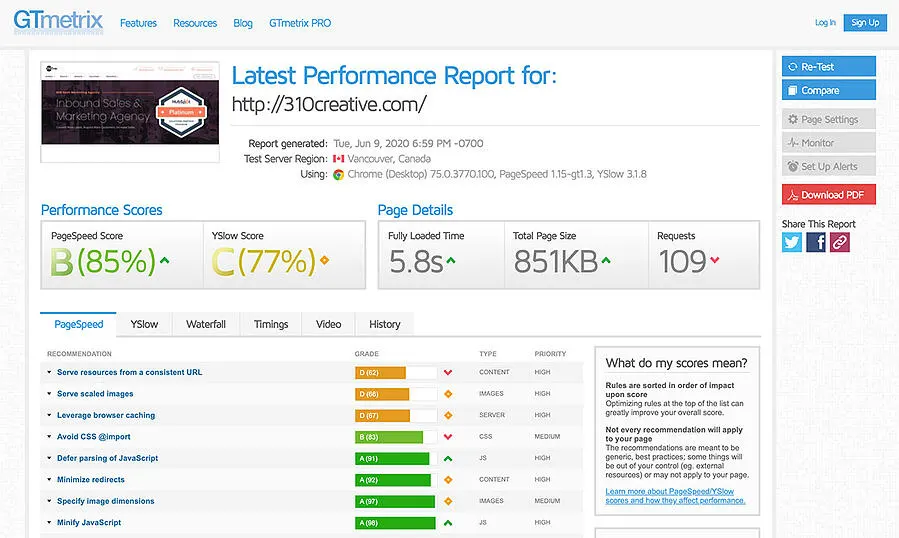 Your website should be actively generating leads, converting visitors and enabling your sales team. For most of your customer base, their experience with your business begins when they visit your website. If your design is not efficient, clean, and user-friendly, this could cause potential customers to lose interest and choose to look into another brand altogether.
'In 2018, HubSpot Customers in North America converted 2.5 times more visitors into leads within 1 year.'
A customer-centric website that is consistent with your messaging will also help you leverage the effectiveness of your HubSpot software. In the simplest terms, your website should be best at providing your customers with the information they are seeking in the easiest way possible.
In order to ensure that your website is doing that and more, you need to ask the right questions, such as the following:
Are your website pages optimized using the highest ranking keywords and phrases?
Is your user experience optimized and tailored to user preferences?
Can visitors easily and efficiently find what they are looking for?
Have you made your site content optimized for your ideal customer's pain points and key messages?
Do you have clear, strategic and prominent lead conversion offers, landing pages and call to actions (CTAs)?
Is your website optimized for mobile use?
Does your website load efficiently and consistently?
Does your website have any search engine errors or warnings that need to be resolved?
The answers to the questions listed above will reveal any areas of your web design that need improvement. This insight will also allow you to make better use out of your HubSpot software solutions and increase your HubSpot ROI.
57.3% of customers who responded to the survey saw an increase in sales revenue, 45% of which were within 6 months of using HubSpot.
11. Fine-Tune Your Lead Qualification Process
Another key step in getting the most out of your HubSpot software solutions is to perfect your lead qualification process. This will allow you to generate more sales qualified leads (SQLs).
60% of HubSpot customers have recognized better quality leads with HubSpot.
What are sales qualified leads? SQLs are leads that fit the following criteria:
A lead that has shown interest in your business and the products or services it provides.
A lead that meets the requirements stated in the service level agreement (SLA) established by your sales and marketing teams. In other words, an SQL is a lead that both your marketing and sales representatives deem "sales ready".
A lead that has requested to have a phone conversation or in person appointment with a sales representative, or has already scheduled one.
Having a committed process to attracting and handling leads as they enter your sales funnel and make their way to the decision stage is key. The first step to this process is to take concrete measures to attract a lead. This will include identifying top individuals and target markets, creating content with a strategic SEO keyword approach, and selecting the most effective channels on which you will distribute the content and promote what you have to offer.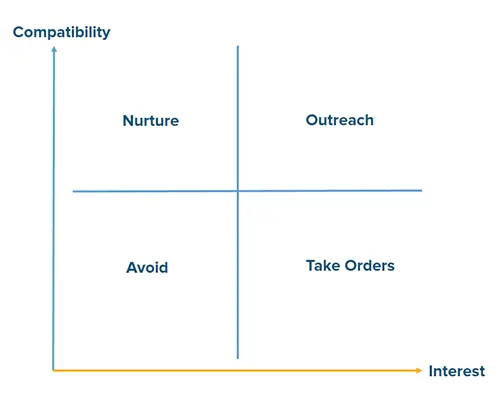 Once you have successfully attracted potential customers to your website, the next step of lead qualification is to convert them into leads. This step will involve ensuring that you are prepared with effective conversion opportunities, such as landing pages, forms and call to actions.
It's important to also consider how you will track and measure leads from their first visit to your website and how they continue to interact with it. Track your leads with various testing techniques to determine conversion optimization rates and to see how your landing pages, call to actions and other forms of engagement are performing.
These vital steps of lead qualification will allow you to properly attract, engage and segment potential customers into your database. Lead scoring is another useful tool to rank fit and conduct opportunities. By qualifying and scoring leads, you'll be able to offer an improved, informative and tailored customer experience that your potential customers want while looking to make a purchase.
12. Utilize Workflow Recipes
Moving right along, another quick and easy tip for maximizing your HubSpot ROI calculator can be discovered in HubSpot's workflows. One of the effective tools that HubSpot offers is "Workflow Recipes". These are pre-built workflows for your activities that are most common in a sales or marketing team.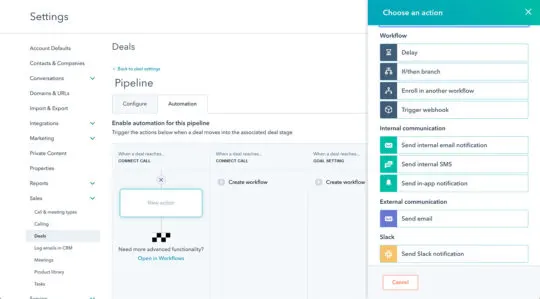 Workflow Recipes have the ability to make an otherwise complex build, much simpler. They allow you to dive right into your account, identify the recipes that work well with what you do on a daily basis and then easily turn them on. Almost instantly, you now have automation for multiple steps that is ready to go right away.
13. Optimize Custom Reporting
HubSpot also offers an incredibly useful reporting tool that can be customized to your needs. Utilizing and optimizing the custom reporting option is another way to maximize your HubSpot ROI report right away.
Custom reporting is one of the most valuable tools offered by HubSpot. Why is that? It is because it gives you the opportunity to create custom reports around your actual business requirements and where you are bound to make the most money.
These custom reports can help you quickly and easily pinpoint the marketing activities that are leading to sales with high margins or that are leading to quick wins for your sales department. Although HubSpot does not intuitively know your business and it's operations from the start, it provides an option to establish your reporting tool in order to collect and understand the data that is most relevant to you and your business needs.
The data you receive can help you build out visualizations. These visualizations will support you to make smarter decisions now to achieve the best results in the future.
14. Partner with a HubSpot Certified Agency
While the strategies and tactics listed above are bound to work smarter with your HubSpot tech stack, for the best ROI results we recommend partnering with a certified HubSpot Solutions Partner. A HubSpot-focused partnership like this will help you onboard the software, train your team, and start implementing its capabilities more efficiently.
The process of onboarding your HubSpot tech stack can be time-consuming and complicated. If you're a new customer to HubSpot, it is definitely worth your while to look into hiring a HubSpot Certified Agency that has the experience and expertise to get started using HubSpot technology and train your team faster.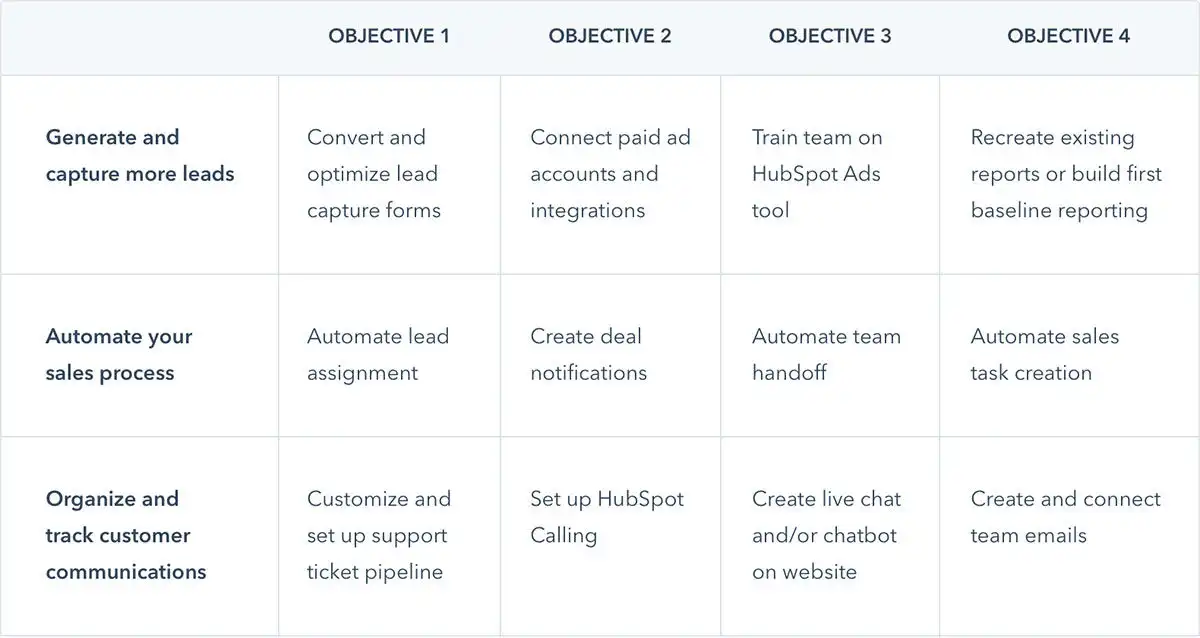 A HubSpot Certified partner is one that is expertly trained in implementing HubSpot's software. Working with a HubSpot onboarding partner will also help you execute all of your data integrations, set up your CRM platform, segment your database, and get you started with the CMS system.
Furthermore, an agency that is affiliated with HubSpot will not only walk you through the initial implementation process, but will also help you curate the most effective content, launch and manage your campaigns, and track your success. They are specialists in monitoring and reporting on what is working and what is not working to identify any areas of your pipeline that could use redesign or optimization.
One of the most common questions that are asked by companies that are new to HubSpot's technology is this: How will HubSpot integrate with my existing software? A HubSpot Certified partner will help you integrate all of your existing data and systems into HubSpot's software. They will ensure that your team members have the proper level of access based on their specific roles, while also providing field mapping and contact segmentation.
Once the HubSpot partner has conducted a HubSpot portal audit to make sure that the technical aspects of your HubSpot onboarding process have been handled properly and are working for you and your unique business goals, they offer advanced training sessions for your team to establish your lead management processes and successfully launch your first campaign using your HubSpot software. With a team of experts at your service, you'll have assistance in customizing your workflows, automating your sales and marketing efforts, and streamlining your team's activities.
HubSpot Partners can help with:
Identify manual tasks that can be automated in HubSpot.
Develop workflows, lists, or SMART content.
Explore SMART content to add value to your target audiences.
Connect your social media and ad spend tools and automate tasks.
Use custom properties to build target lists.
Partnering with a HubSpot Certified Agency can provide the support you need for your HubSpot onboarding service, training, and implementation processes, but that is not all it will do for your business. An agency can offer you ongoing support and continuous optimization. They'll continue tracking and reporting on key performance indicators (KPIs) to ensure that your strategies and tactics are helping you achieve your business's goals.
An agency will help you thrive with HubSpot and can offer support with the following strategies:
Sales Enablement
Inbound Marketing
Content Creation
Account Based Marketing
Client Engagement
Demand Generation
B2B Website Redesign
Work with a HubSpot Certified Agency to get the most out of your HubSpot tech stack and so much more.
15. Generate and Keep More Customers
By implementing the essential steps we've discussed so far, you will be able to leverage the effective tools that HubSpot has to offer. And as a result, you'll generate more customers and provide a helpful and satisfying experience that keeps them coming back again and again.
33% of HubSpot customers have seen an increase in customers' satisfaction.
It is crucial to make sure that you are taking the necessary extra steps to improve the processes.
These include the following:
Classifying and segmenting leads by buyer persona and target markets
Automating your customer's life cycle stages by lead behavior and fit (but remember - don't set it and forget it)
Communicating with your sales representatives based on sales readiness and behavior
It's also incredibly important that you are empowering your sales and marketing teams. In order to do so, it is helpful to implement a sales enablement strategy. This is also a point in which working with a B2B marketing agency (and especially one that is HubSpot Certified) will come in handy.
Sales enablement involves but is not limited to the following:
Teach and train your sales (and marketing) team to accurately and effectively use HubSpot software and tools for identifying, qualifying and engaging leads
Create a solid collection of useful sales content
Optimize your sales content by creating a centralized location that is easy to access
Implement weekly meetings to encourage clear communication and alignment between sales and marketing
Encourage documentation of activities using Notes, Emails, Meetings, and Tasks tracking tools
Encourage your team to use the dashboard feature to monitor sales and marketing progress and track goals
Promote transparency and SLA compliance by giving team members access to each other's dashboards
Provide continuous training and coaching to keep your sales teams up to date with new strategies and techniques
HubSpot ROI Conclusion
HubSpot is a powerful technology stack that can help you accelerate the growth of your business. It is a one-stop shop for all of your automation needs and has built in tools to be able to track and evaluate your return on investment.
However, before you can make the most out of your investment in HubSpot's technology, it is important to get organized, align your teams and their goals, and clean up your database. Plus, the key to acquiring new customers and keeping them around is knowing who they are and what they need. These essential aspects will help you convert more customers, close more deals, and achieve higher ROI.
If you're not seeing the results you've expected to see with your HubSpot implementation, it may be an issue with your website design that's getting in the way. Optimizing your website is another critical factor in maximizing your HubSpot ROI success.
With an effective strategy for lead qualification, HubSpot technology will help you attract, engage and delight leads as they make their way through your sales pipeline. HubSpot includes several useful tools and specific features such as workflow recipes, custom HubSpot reporting tools and marketing automation that help improve efficiency shown in the following screenshot.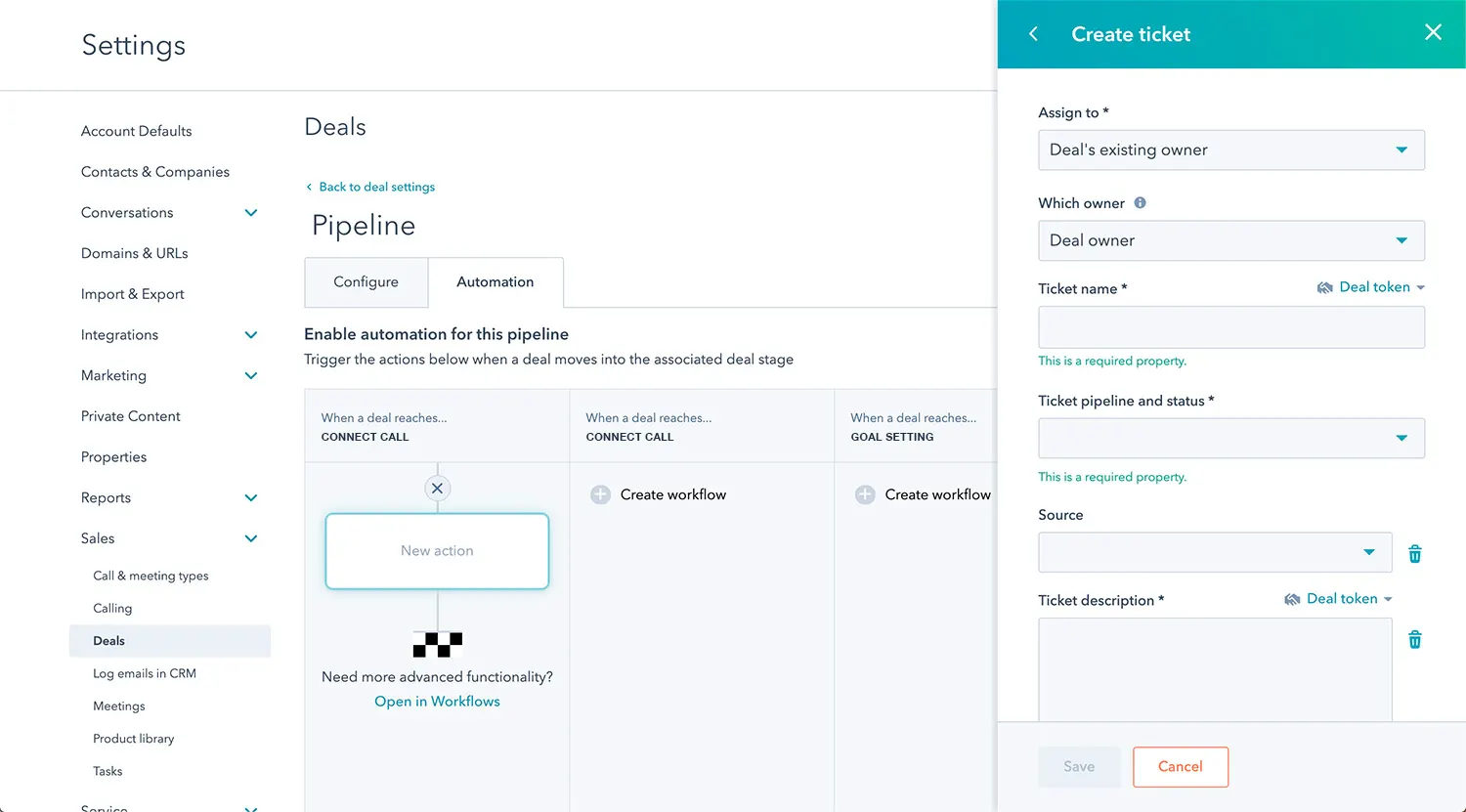 HubSpot's software solutions can definitely help you reach your HubSpot ROI goals and work smarter, but only if you implement them in the correct way. Starting out with a HubSpot ROI assessment with a certified HubSpot Solutions Partner is a sure-fire way to onboard the software, train and coach your team, and properly utilize every tool that HubSpot provides. An agency can also offer continuous support and optimization where it matters most: sales enablement, inbound strategies, content creation, search engine optimization, and more.
If you aren't already using HubSpot's software solutions, it's time to jump on board. HubSpot's technology stack is an intuitive tool that can help you generate more leads, align your sales and marketing teams and goals, boost your conversion rates, and help you track, measure and evaluate the key performance metrics that matter most to you and your business. Accelerate your ROI with HubSpot.